How to Get a BrainPop Free Trial With This Virtual Credit Card

Nothing is more important than your child's education. Today, learning can be found everywhere, in and out of the classroom. Online learning is especially powerful as children learn to tackle interesting lessons and discover their self-paced learning speed. BrainPop is one of the more popular online learning platforms with a playful approach to K-8 learning.
Typically, a family account for BrainPop costs between $120 to $160, so it's no surprise if you're wondering about a  The good news, there are free trials available for both parents and teachers looking for some great at-home educational resources. If you like what you find, you can move forward to a paid account. And if you don't, DNP can ensure you don't accidentally pay for resources you won't be using.
Does BrainPop Offer a Free Trial?
Yes, BrainPop offers a dual free trial for parents and teachers. This is a 30-day trial allowing access to a wide variety of free subjects, curricula, and online resources to help teach children grades K-8.
Teachers: 30 days free access
Parents: 30 days free access
How Can I Get a BrainPop Free Trial?
Getting a BrainPop free trial for parents or teachers is easier than you might believe. The trick is finding the free trial pages in the first place, so we've helpfully linked them for your convenience. BrainPop makes tons of free materials and lessons available for those who sign up and check their email. Simply follow the signup instructions to access your BrainPop free trial resources.
Navigate to the BrainPop Parent/Teacher Free Trial Page
Sign Up through the Form
Get your emailed Access Key
Navigate to Free Stuff
Enjoy 30 days of access to two-dozen subjects
Does the BrainPop Free Trial Automatically Renew Into a Paid Subscription?
Yes. When you sign up for a , you are also signing up for an automatic renewal cost at the end of your first 30 days. To avoid a hefty annual service fee for a full year of BrainPop access, you're going to need to cancel your account before the end of the free trial or take other preventative measures. Otherwise, you could wind up paying between $120 and $430 depending on the plan you selected for your free trial.
Avoid Automatic Renewal With DoNotPay Virtual Credit Card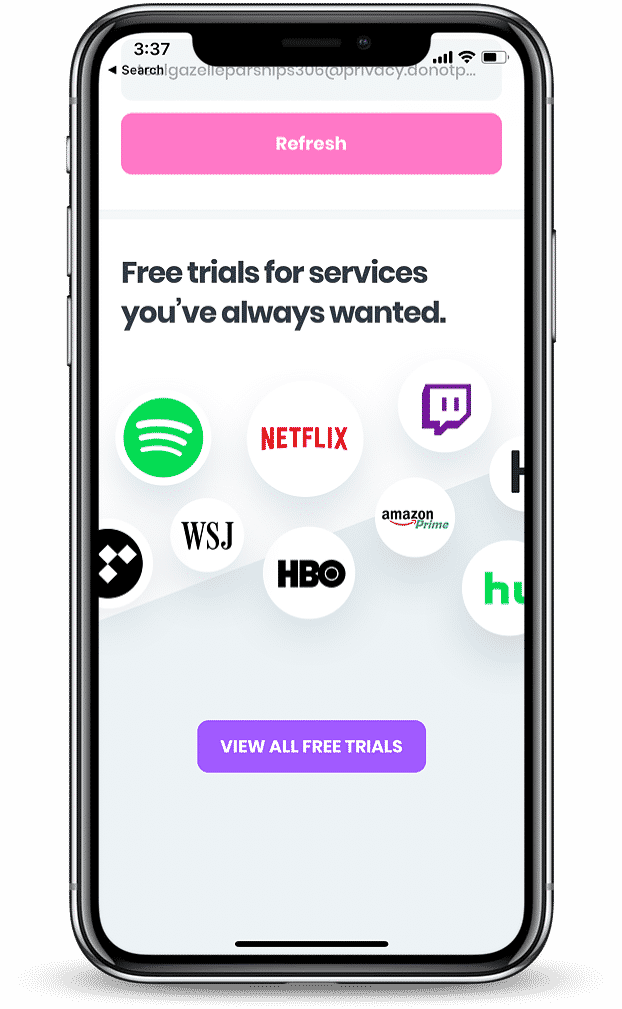 Enjoying a free month of BrainPop is a great way for your child to spend their time. But what if you don't want to buy BrainPop when the trial is done? DoNotPay can help you neatly avoid that final kick in your finances when the membership plan is charged at the end of your free trial. Our best solution is the Virtual Credit Card, a card number that works, but can't be charged.
The virtual credit card is your cure to forgetting the end of a free trial and the charges that can bring. Simply enter the virtual card number when signing up for your free trial. When the time comes to charge your account, the charge will bounce and you will return comfortably to a non-premium account with no impact on your budget.
How Much Does BrainPop Cost After the Trial?
How much is a BrainPop subscription after the free trial runs out? It depends on which package you chose. BrainPop has a huge selection of resources and each plan is a little different depending on who is buying. A parent with two children can expect to pay between $120 and $160, but a homeschooling account costs between $295 and $430 annually after the free trial is over.
A teacher account without student seats costs between $150 and $230, while a school account with students will require a custom quote.
Parent Packages
Grade Level
Cost
Grades K-3

$14.95 per month
$119 per year

Grades 3-8

$15.95 per month
$129 per year

Combo

$19.95 per month
$159 per year
Teacher Package
| | |
| --- | --- |
| Grade Level | Cost |
| Grades K-3 | |
| Grades 3-8 | |
| ELL | |
| In English and French Grades 3-8 | |
What Else Can DoNotPay Do?

DoNotPay can do more for you than help you find free trials and avoid unwanted follow-up charges. We're here to help you save money and time in dozens of different ways. Explore our vast selection of online services and tools to discover items we can quickly and easily cross off your to-do list this year. Whether you need to send mail to an elusive address, take care of a tricky bill, or cash out a stack of old gift cards, DoNotPay has got you covered.
Disputing traffic tickets
Fighting speeding tickets