How to Get a Blue Bottle Coffee Free Trial Without Using a Credit Card

Nothing beats the smell of the caffeinated goodness first thing in the morning. Well maybe not having to go to the store to procure the beans to brew. Blue Bottle Coffee has many subscription services for its unique blends of aromatic coffees. How can you get a ? Read on below!
DoNotPay helps with free trials and can get you into them without the fear of being charged for produces and services after you forgot to cancel the trial. With a virtual credit card, there are no worries that your funds can be taken. Trust DoNotPay to have your back no matter what free trial you would love to give a chance!
Does Blue Bottle Coffee Offer a Free Trial Product?
Yes, !
There is a small catch, you will need to pay $5 shipping for the free box of coffee. Not bad, since a coffee at a high-ranking coffee chain will cost you even more than that. While their trial isn't completely free it is worth trying. You'll get a box of coffee, depending on your choice, that ranges in value from $11 to over $20. That's a great deal for the $5 shipping.
Some of the choices you have include:
| | |
| --- | --- |
| Flavor: | Price: |
| Guatemala El Injerto SL-28 | $23 for 6oz |
| Honduras Santa Barbara Jobneel Caceres | $14 for 6oz |
| Ethiopia Gera Abana Estate Natural | $12 for 6oz |
How to Create a Blue Bottle Coffee Account
Before you can claim your box of free coffee you need to create an account. Pressing the free trial button will bring you to a choice of free boxes. Once you have made that choice, then you will need to insert the following:
Your name
Your email
A password
Click submit and continue to fill out your personal information
You'll need a valid credit card for shipping costs
Once you request the free trial you will have agreed to the subscription plan for the coffee product you chose. You can change the product after you receive the trial, pause the shipments, or cancel the service altogether before the next shipment is charged.
Does Blue Bottle Coffee Charge Immediately After the Trial Period?
After you fill out your credit card information, before you hit submit, there is a paragraph that states clicking submit is an agreement to the terms and conditions of the subscription service of the coffee you chose to test out. It says the subscription will be charged and shipped within the intervals you choose unless you pause or cancel the service beforehand.
Due to the fact that you will need to have a valid credit card for shipping fees, DoNotPay can not assist with the free trial. The virtual credit card does not contain funds and would fail to process. However, DoNotPay can assist with obtaining a refund or chargeback on your behalf should the service not cancel at the time you requested.
DoNotPay Helps You Navigate Free Trials Without Getting Charged!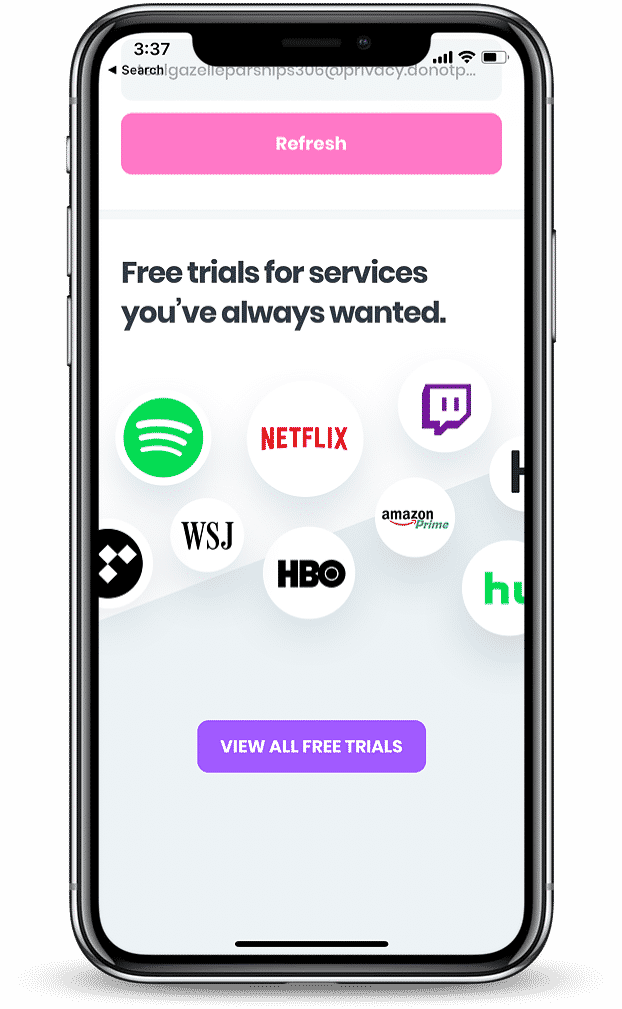 How many of us have signed up for a free trial of a game or product and forgot to cancel the service before the trial was completed? Many don't remember the trial until the charges start rolling in and wreaking havoc on the bank account! DoNotPay has the perfect solution to the issue! A free virtual credit card can get you access to the trial without endangering your funds!
You can test out free trials on services like
Video games
Products (without shipping cost)
Software
Audiobooks and eBooks
You can try them all without any danger of being charged fees after the trial completes! Should you choose to keep the service going, simply log into your account and provide them with a valid credit card number!
What Does a Blue Bottle Coffee Charge Look Like?
Blue Coffee Company charges their own invoices and so will show up as Blue Bottle on your bank statement. Unlike other trials and subscriptions, they do not attempt to hide their identity behind the numbers and abbreviations of their company. Many companies attempt to do this so that it takes you longer to figure out where the charge is coming from!
Alternatives to Blue Bottle Coffee Subscriptions
Coffee service is very popular, and the less energy you have to expend to have it available is even better. Blue Bottle Coffee has some pretty high name competitors, some you may even recognize:
MUD\WTR™
HiLine Coffee Pods
Trade Coffee
Quest Coffee
Coffee Kick
No matter where you decide to have the best coffee, DoNotPay can assist with any free trials that do not require shipping! So, Sit back and sip that caffeinated goodness and relax, your funds are safe!
DoNotPay Can Help With Much More!

While you're sipping your coffee in front of the computer, you can browse DoNotPay for other situations that can help save you time and money! Topics like:
No matter the situation, you can bet DoNotPay can help get results fast and easy!