How to Get Barkbox Free Trial Without Using a Credit Card

There's nothing like that look of anticipation in your pup's eyes when you present them with a new toy or treat. Now with BarkBox, you can give them a whole box of themed toys and goodies every month that will leave them drooling for more.
Each month, BarkBox includes two innovative toys, two all-natural bags of treats, and a chew based on a theme you select. The extensive choices include NCAA, Spiderman, Peanuts, Scooby-Do, and holiday themes that are sure to please your fur baby.
The best part about BarkBox is that they offer generous "thank you" gifts for starting a monthly subscription. For example, one special item is a free, appropriately-sized dog bed upon registration.
This guide will walk you through the steps of signing up with BarkBox as well as other important information about their monthly subscription service. More often than not, we tend to forget to cancel and end up paying for subscriptions we no longer want. To avoid this problem, DoNotPay offers the solution of a Virtual Credit Card (VCC) which can prevent the company from posting more unwanted charges to your account. 
Wondering if there is a ? Read on to learn more.
Does BarkBox Offer a Free Trial
There is no with Barkbox.
You simply sign up, then select and pay for a preferred subscription plan.
How Much Does a BarkBox  Subscription  Cost
BarkBox has three separate subscription plans:
12-month subscription           $25/BarkBox
6-month subscription               $28/BarkBox
Monthly subscription               $35/BarkBox
How Do I Register for a BarkBox Subscription
Navigate to the BarkBox home page.
Click on either Subscribe at the top right corner or Claim Offer.
The Tell us about your dog screen displays. Fill in the dog's information and click Continue.
Click on the box that describes your dog's weight. Click Continue.
If there is a gift offered with the subscription, you may be prompted to select a color or size for the item. Make your selection and click Continue.
Enter the breed of your dog. You could also click skip this step. Click Continue.
Enter your dog's adoption day or birthday. Click Continue.
If your dog has any dietary restrictions to the choices given, click the ones that apply or None. Click Continue.
Enter your email address to create your account. Click Continue.
Select either a 12-month, 6-month or pay-as-you-go monthly plan. Click Continue.
Select the box if you would like to join the Extra Toy Club for $9 more per month. Click Continue.
Select your dog's first themed box or Surprise me. Click Continue.
Enter your shipping information and click Continue.
Upon entering your payment information and verifying your order, click to purchase the subscription.
Does the BarkBox Subscription Automatically Renew Each Month
By signing up for the six or 12-month plan, you are committed to the length of that plan, and will automatically be charged for each month for the length of the plan. The plan will automatically renew at the end of each plan unless you cancel before the first day of the next month it renews.
If you selected the monthly subscription option, you may stop the plan anytime before the first day of the next month.
If you do not cancel the subscription before the first day of the following month, the subscription will automatically renew.
What are Popular Alternatives to BarkBox
BarkBox isn't the only subscription service available for your dog. The following companies offer similar services:
SUBSCRIPTION
PERIOD
PRICING
PupBox

12-month subscription
6-month subscription
3-month subscription
Monthly subscription

$29/box
$32/box
$34/box
$39/box

WagWell Box

$34/box (3-month prepaid is $96, savings of 5.88%, 6-month prepaid is $186, savings of 8.83%)

Bullymake Box

3-month subscription
6-month subscription
12-month subscription
Monthly subscription

$36/box
$34/box
$31/box
$45/box

RescueBox
Pooch Perks
Avoid BarkBox Automatic Subscription Renewals with DoNotPay's Virtual Credit Card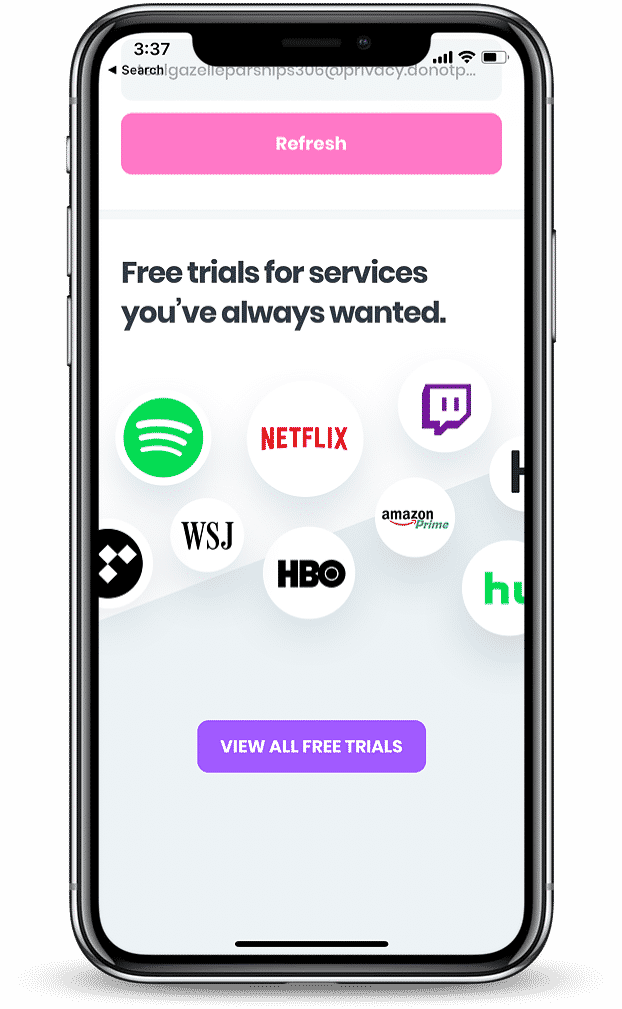 It's all too easy to forget to cancel a subscription before it automatically renews. The result is unwanted monthly charges for a service you no longer want. Fortunately, DoNotPay has the solution to end unwanted automatic renewals through their free Virtual Credit Card (VCC).
The VCC is a randomly generated credit card number, expiration date, and CVV that can be used to pay for online purchases without revealing your real bank account information.
The VCC is used as a single-use virtual payment card where you only want to pay once for a membership or subscription plan.
When your BarkBox subscription period ends and they attempt to charge your card for automatic renewal, the payment will be rejected, successfully preventing you from paying for automatic renewal.
What Else Can DoNotPay Do

In addition to providing you with valuable information and the tools to assist you with subscription services, DoNotPay can also help you the following:
These are just a few of the many ways DoNotPay saves you time and money. With hundreds of thousands of cases successfully resolved, DoNotPay clearly levels the playing field for everyone!