An Ultimate Guide to Requesting a Bank of America Overdraft Fees Refund
Overdrafts are a way for your chosen bank to lend you funds when you need them. Interest on this loan is often lower than the one on credit cards, which is why many people opt for overdrafts.
Bank of America is only one among many financial institutions that allow overdrafts.
This is all great, but when you return the loan with interest, what happens to those overdraft fees you were charged?
Here is our guide to requesting a refund on overdraft fees from Bank of America and other similar institutions. 
What Is an Overdraft?

When you need to make a payment that exceeds your regular bank account balance, you can usually borrow money from your bank. This is where overdrafts come into play. Besides an interest rate, you also have to pay a fee when you take out an overdraft. Most overdraft fees are $30–$35. Here is a quick look at the overdraft charges among some of the most popular financial institutions:
How Does an Overdraft Work?
Some banks may require you to open an additional bank account with them so that you can take out an overdraft in the future. Others, like Chase, will lend you additional funds during a transaction even without this special overdraft protection account. It is why there are two types of overdrafts:
The first one refers to a loan you and your bank have previously agreed upon, and the latter refers to a sudden loan.
Every bank has overdraft fee limits. Bank of America allows an overdraft for four items a day for a price that is more than $1 per payment.
Chase, for example, will not charge an overdraft fee if, at the end of a business day, your account was overdrawn $5 or less.
Overdraft Fees vs. Insufficient Funds Fees
Though quite similar, an insufficient or nonsufficient funds fee (NFS) is not the same as an overdraft fee. If you make a payment that exceeds your balance, and the bank refuses to cover it up, it can still charge you an NSF. It is an infuriating technique banks employ to profit from their clients.
Will Banks Refund Overdraft Fees?
By default, overdraft fees are nonrefundable. Remember, if your bank authorizes an overdraft on your payment or transaction, it is already lending you money. A charge for that loan is your way of returning the favor. For this reason, it is advised that overdraft fees are not used frequently.
Now, that said, you can request a refund on an overdraft fee in particular circumstances.
Some of these special-case scenarios include:
Faulty overdraft charges

A mistake on your part

The bank's algorithm calculating you're a trust-worthy client
As you can see, these scenarios are not clear-cut, and no one can ever be 100% sure when they're eligible for an overdraft refund.
Will Bank of America Refund Overdraft Fees?
Like most similar institutions, Bank of America determines if it will refund your overdraft fee on a case-by-case basis. For more information on overdraft accounts, you can look up the BoA FAQs page.
How to Get the Bank of America Overdraft Fee Refund on Your Own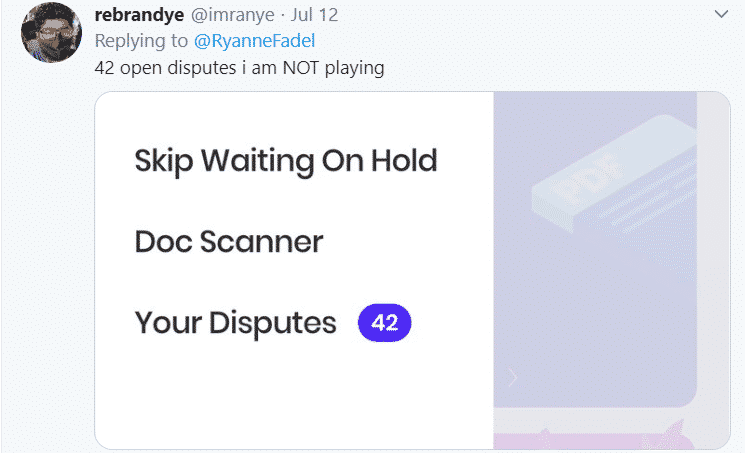 Even though, as a rule, you can't get refunds on overdraft fees, it never hurts to try. If you're a long-time BoA user, your chances to be refunded are even higher.
If you think the bank has wrongly charged you an overdraft fee or you made a mistake when placing your payment, you can:
Contact the bank on the phone

Request a refund in person

Write a letter to the bank

Send the bank an email
These options do not apply to Bank of America only, but any other financial institution as well.
It may be discouraging that there's no guarantee you'll be refunded for an overdraft fee no matter how much you try. Still, the fault can often be in the system, in which case, you are almost sure to get your money back.
Also, banks want to keep their clients, so if you're a loyal customer or you were charged an overdraft for the first time because of an honest mistake, you are almost sure to get your money back.
Tips for Securing a Refund for Overdraft Charges
When you decide to contact your bank about an overdraft fees refund, don't forget to take a diplomatic approach.
Here is a neat list of tips for requesting a refund on overdraft charges:
Be polite but don't give up too soon

Explain what happened to your bank's agent in as much detail as possible

Point out that you were always satisfied with your bank's services up until this point

Own up to your mistake if you made a faulty payment

Pay the fee before you request a refund (It's not a good idea to be in the red if you need a favor from your bank)
Whether you're getting in touch with your bank by phone or in person, make sure you can provide the following information:
Your bank account number

The time and date of the transaction

Your physical address

Your personal identification number
Let DoNotPay Help You With an Overdraft Fee Refund

We understand that it can be super tough to deal with overdraft fees on your own. The mere fact that there is no single policy that can determine whether you're eligible for an overdraft or insufficient funds fee refund is stressful enough. Then, you have to rely on sheer luck to get a refund when you decide to ask your bank for it.
With the help of DoNotPay, you can drop all this trouble and have our robot lawyer fax your refund automatically.  
You only need a DoNotPay account that you can create in a second using any web browser. Once you're on the DoNotPay website, follow these steps:
Scroll down to Chargeback Instantly

Click Get Protected

Provide your bank card details

Verify your request by a digital signature
As soon as you complete these short steps, a request is faxed to your bank—just like that.
You can also cancel your Bank of America Privacy Assist subscription with DoNotPay.
Bank of America Virtual Credit Cards Aren't Working Out for You?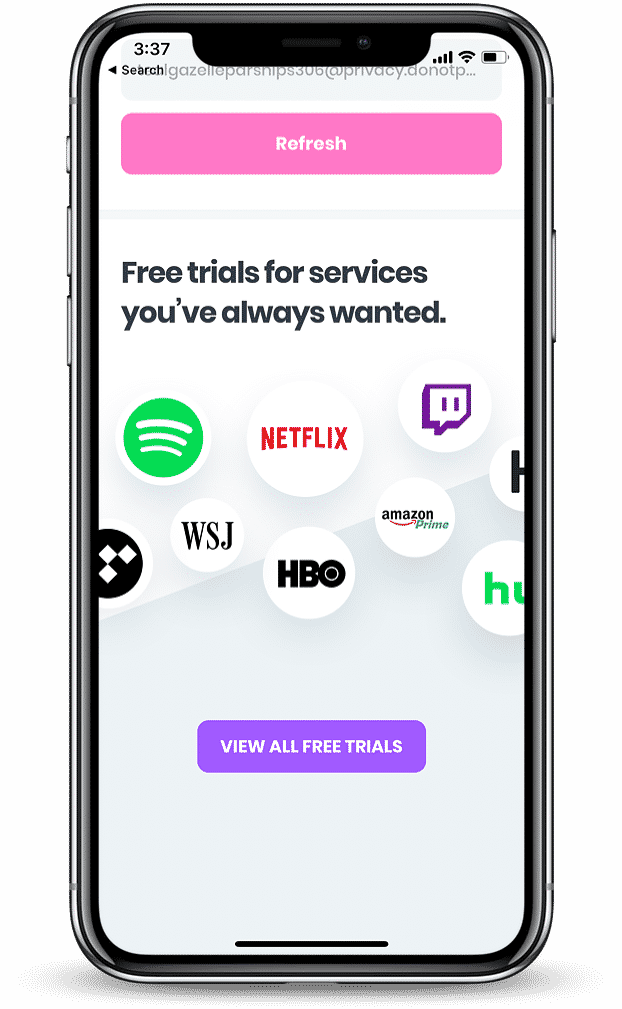 Virtual credit cards can be a perfect replacement for regular ones if you want to avoid credit card fraud. Some of them, though, often fall short on our expectations. If you've experienced this issue with BoA, learn how to find the best alternative to the Bank of America virtual credit card.
It's excellent news that DoNotPay offers virtual credit cards that are simple to use, and most importantly, effective with free trial automatic payments. By giving you new credit card numbers and random email addresses to use each time you subscribe to a service, DoNotPay makes sure no company can ever again trick you into a renewed membership again.
Virtual credit cards are also amazing when you want to stop robocalls from pestering you.
Getting Refunds Is Only One Issue DoNotPay Helps You With

Now that you know how to get a refund for overdraft fees, you should also learn how best to stop Bank of America spam emails with DoNotPay. Our robot lawyer is at your service at all hours of the day and night.
Create your DoNotPay account in any web browser and stop dealing with companies on your own at once.
DoNotPay helps you and protects your customer rights by:
Disputing traffic tickets

Contesting speeding tickets