How to Get an Artlist Free Trial With a Virtual Credit Card

If you're active on social media networks and make videos often, you're likely always looking for great free music that you can use without being charged a penalty. Artlist is a great tool for finding royalty-free music to add to your videos and other published content without worrying about copyright infringement. However, if you aren't sure about Artlist and want to try it out without paying, you'll want to start with an .
Does Artlist Offer a Free Trial?
Artlist does offer a free trial to anyone looking to test out their music services without having to enter credit card information.
What you'll get with a free trial is less than what you'll get with a full license. A  comes with watermarked MP3 songs that you can download and share with collaborators, but these songs are only for your private use.
Artlist further offers two full license options:
License
Cost
Benefits
Personal Artlist License
$9.99/month (billed annually)

$14.99/month (billed monthly)

Provides you the option to post Artlist-provided songs with your content on:

YouTube
Facebook
Instagram
TikTok
Twitch
Podcasts

Unlimited Artlist License
$16.60/month

(billed annually)

Provides you the option to use Artlist-provided songs with your content on personal or commercial platforms and includes benefits such as:

Paid ads
Client work
Commercial work
Podcasts
Websites and all online platforms
Unlimited social platforms
Broadcast and TV
You can also purchase an Enterprise license with dedicated curation services, premium customer service, and customized terms and licenses, depending on your needs. This license costs differently for different companies, so you must contact Artlist to learn more.
How Can I Get an Artlist Free Trial?
Signing up for a free trial with Artlist is simple and easy. Here's what you do:
Go to Artlist.
Enter your name, email, and password. Alternatively, you can sign up with a Google or Facebook account.
Start building your library of contents.
And that's it! Now, your free trial has been set up.
Does an Artlist Free Trial Automatically Renew Into a Paid Subscription?
As soon as you provide payment information to Artlist, they will begin automatically renewing your subscription. If you wish to cancel your subscription, you must notify them within 14 days before your trial or subscription ends according to their terms of use.
You must also abstain from downloading any assets during the 14 days prior to your renewal date to avoid being charged any fees. You will not be offered a refund for any money spent during your trial period.
How to Avoid Automatic Renewal With DoNotPay's Virtual Credit Card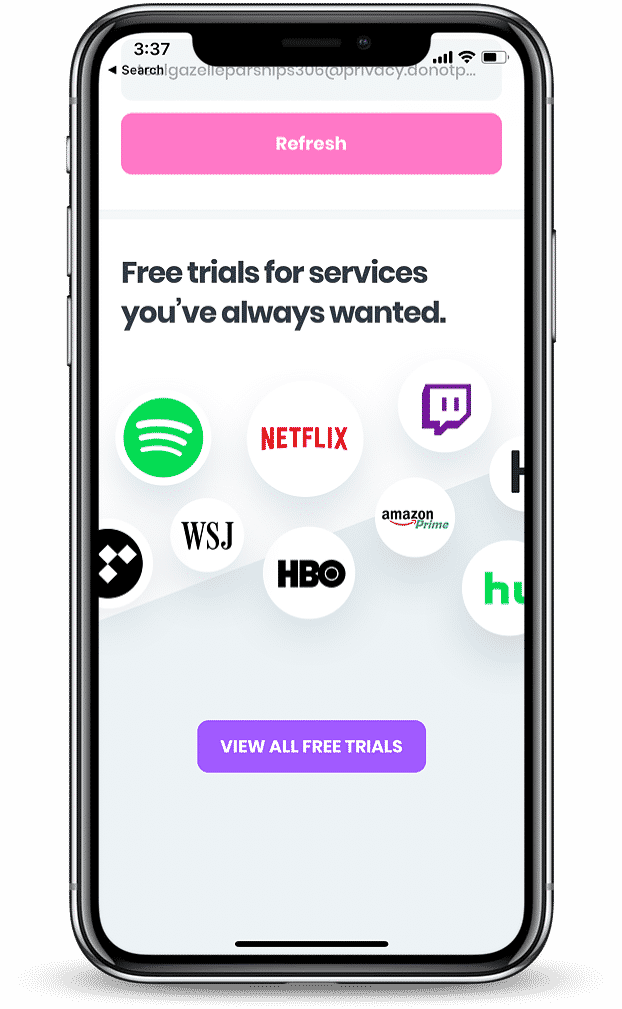 Hundreds and thousands of people forget to cancel free trials every year. It's easy to forget to add one more thing to your to-do list, especially if you don't really use the service you signed up for very often. If you're interested in a free trial with Artlist or a similar service but don't want to get stuck paying for an automatic renewal, DoNotPay can help.
With our handy Virtual Credit Card tool, you can automatically cancel a subscription by simply not paying for it when the renewal period comes around. Here's how it works:
Search free trial virtual card on DoNotPay and enter the company you want a free trial for.
We'll automatically generate a virtual credit card that you can use for that merchant
Copy the card details shown on your screen.
Use the card to sign up for your free trial and sit back to relax and enjoy!
*The card will be deactivated and not usable once it's been used once
By using this service, you don't even have to enter real credit card information. When Artlist tries to bill you for a subscription, your card will be rejected because it doesn't have any money on it. Then, your subscription will cancel automatically because you're technically "unable to pay." This is an easy and inexpensive way to get out of any unwanted trial renewals.
Other Ways DoNotPay Can Help You Save Money

If you're interested in multiple free trials or want to find other areas where you're paying more than your fair share, DoNotPay can help you. This friendly robot service provides tons of resources for helping people save money and get out of unwanted trials and subscriptions.
Here are just a few ways DoNotPay can help:
If you're looking to save time and money when dealing with legal issues or online accounts, DoNotPay is the tool for you. To see what they can offer,  for a free account today!