Everything you need to know to know about Arizona driver's license renewal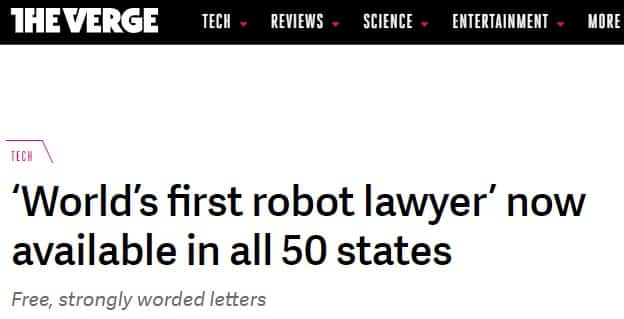 Arizona driver's licenses are unique in that they don't have an official expiration date. In short, they're valid from the moment of issuing up to your 65th birthday, after which you need to renew. However, there are some rules:
If you have a standard license, you must come in once every 12 years to update your photo and take a vision exam

If you have a Travel ID, the same task must be done every 8 years
After you turn 65, you'll have to repeat the same process every 5 years.
What methods can I use to update my license?
Arizona currently offers renewals only in person (except for military personnel). This is because of the long validity period. Upon renewal, drivers must come in to take a new photo and an updated vision exam. As of October 2020, old licenses will no longer be eligible for boarding domestic flights and entering government facilities. 
To keep these privileges for its citizens, Arizona took the changes seriously and created a Travel ID. This form of ID can only be issued in person. Those who, for whatever reason, don't want to upgrade their ID and keep a regular license, can opt for it during the renewal process. After renewal, you will receive a temporary license to use until your new license arrives in the mail in the next 15 days.
Travel ID vs regular license
| | | | | | |
| --- | --- | --- | --- | --- | --- |
| Document type | Proof of identity | Voting | Domestic Flight Travel | Gold Star ID symbol | Entering Government facilities |
| Regular license | Yes | Yes | No | No | No |
| Travel ID | Yes | Yes | Yes | Yes | Yes |
I have an old license, how can I apply for the Travel ID?
The first step to getting your new Travel ID driver's license is completing this online form. Then you'll want to make an appointment with the MVD office or any of its authorized license providers. To make this process easy, use DoNotPay to get the fastest appointment. You can access DoNotPay via the web app for all browsers. A Travel ID will cost $25 and you'll be required to take a new photo at the MVD. Make sure to bring the necessary documents.
What documents do I need to bring for license renewal?
DoNotPay will tell you everything you need after you set up an appointment. Here's a quick checklist to double-check:
One proof of identity

— must include your name and birthdate (valid U.S. passport, birth certificate, permanent resident card, etc.)
One SSN document

— must include your name and social security number (social security card, W-2 form, 1099, etc.)

(Non-citizens) Two proofs of residency

— must include your name and current AZ address (credit card, utility bill, insurance policy, etc.)
If you've legally changed your name and it is now different than the one displayed on your license, you'll need to provide a document proving so. You can find additional details here.
How can non-residents renew their Arizona license?
Unlike citizens, who have an unlimited license, the expiration date on a foreigners AZ driver's license will match the expiration date of their legal presence document. The renewal process is the same as for everyone else. The only difference is that non-residents must submit two documents validating their legal status. If you have only ONE proof of legal status with you, you can fill and submit an Arizona Residency Affidavit.
Can I renew my license if it's been suspended?
If your license was suspended by the Department of Transportation (DOT) or Motor Vehicle Division (MVD), you must first complete the disciplinary actions to be eligible for renewal. Depending on the type of suspension, this can be anything from paying your fines, waiting a certain period, appearing in court, etc. DUI, reckless driving, and dangerous driving all result in immediate 12-month suspensions.
How can I replace a lost/stolen/damaged license?
A replacement license can be requested at any time, with a one-time payment of $12. Assuming that your license is still valid, you can replace it in three ways:
Online by filling

this form

In person at your local

MVD office

Via mail (military personnel only)

By phone
The contact information for the final two options will depend on your location.
I'm an active military member, what are my options?
As an active military member, you have the option to update your or your dependents' licenses via mail or online. To apply online, follow this link. You must first complete this application form. Send the form, plus a photocopy of the front and back of your current license and military ID. You must also send a $10 check or money order payable by the Motor Vehicle Division. The address is Motor Vehicle Division, P.O. Box 2100, MD 510, Phoenix, AZ. 85001
DoNotPay helps thousands and thousands of drivers study for their parking tests in these states:
Discovering DoNotPay Will Make Your Day
If you feel overwhelmed by tons of paperwork flooding every area of your life, you can finally breathe out and let go of that stress. DoNotPay is the world's first robot lawyer that handles your bureaucratic chores for you.
Some of the benefits that come with our service include:
Why Get a Lawyer When You Have DoNotPay?
Our agenda has one major goal—provide easy legal access to anyone who needs it. Every new feature we come up with relies on AI technology that simplifies bureaucratic procedures and saves you time and money.
If you're wondering how to navigate tasks like contacting imprisoned friends and family members or reducing your property taxes, DoNotPay has the answers. Our service cuts through the red tape even if you need to deal with stalking and harassment, claim forgotten assets the proper way, or secure compensation for crime victims.