How to Start Your Apex Booty Free Trial With a Virtual Credit Card

Apex Booty Pop is a skin enhancement topical cream that has proven to help enhance the appearance and visibility of cellulite, stretch marks, signs of aging, and also helps enhance fuller, firmer, rounder, and toned buttocks, giving you a beautiful body you can't wait to show off. The cream is designed with a combination of natural ingredients which helps to restore moisture in your skin, leaving a smooth and soft appearance. Nevertheless, the individual results of Apex Booty vary, as some clients have complained that it may take some months before seeing noticeable results. It is interesting to know that they offer an  for its customers.
In this guide, we'll talk about:
Apex Booty free trial
Ways to avoid getting charged on your own
DoNotPay's virtual credit card
Does Apex Booty Offer a Free Trial?
Yes, the service offers an  for clients who would like to try the product before obliging to a monthly supply, as well as an honorable return policy and customer service. The free trial takes place within 14 days of your initial order date, and to take advantage of it, you're required to pay a shipping fee of $4.99. Additionally, if you want to save money when buying Apex Booty Pop, click the Escape button from the sales page, and you'll receive a coupon to minimize your shipping cost to $1.99.
How Does the Apex Booty Free Trial Work?
You pay the shipping fee of the free trial-sized bottle. You'll then have to pay $4.99 for regular shipping and $7.99 for express shipping of Apex Booty free trial bottle. Furthermore, you'll pay the fee by entering your credit card information, which authorizes the payment.
At the end of the page, it's listed that your trial bottle will cost $4.99 and $64.99 per month. Fourteen days after ordering the Apex Booty Pop, the shipping fee will be charged automatically.
Does the Apex Booty Free Trial Automatically Renew Into a Paid Subscription?
Yes. After the free trial, you'll be charged an amount of $64.99 plus a shipping fee of $4.99 every 30 days. After the monthly charges, you'll receive another Booty Pop. The monthly fee will continue to automatically renew for the rest of your life until you decide to cancel it. To cancel the auto-renewal, contact Apex Vitality's customer service at 1-844-273-9848.
How Does the Apex Booty Pop Work?
For a booty enhancement cream to work in a few weeks, there have to be some powerful herbs, ingredients, and extracts involved. The secret formula behind Apex Booty's cream is that they use a mixture of vitamin E, macadamia seed oil, soy protein, and other herbal extracts. The active ingredients are as follows:
| | |
| --- | --- |
| Green Tea | It contains a high volume of antioxidants that help fight any signs of aging in and below your skin's surface. |
| Soy Protein | The manufacturers of Apex Booty Pop allege that applying protein to your skin will supply the protein to the muscles. Apex Vitality claims that soy protein helps to keep your muscles firm. |
| Macadamia Seed Oil | According to Apex Vitality, macadamia seed oil stimulates the pituitary glands to raise the hormonal levels that boost your butt's volume. |
| Vitamin E | It is one of the most usual antioxidants. It's found in numerous moisturizers as well as other skincare products. The manufacturers of Booty Pop state that Vitamin E helps to firm up your skin to evade cellulite and wrinkles. On top of that, it replenishes collagen. |
Nevertheless, it's worth noting that no scientific evidence has been provided to support all the claims made by Apex Vitality.
Avoid Automatic Renewal With DoNotPay Virtual Credit Card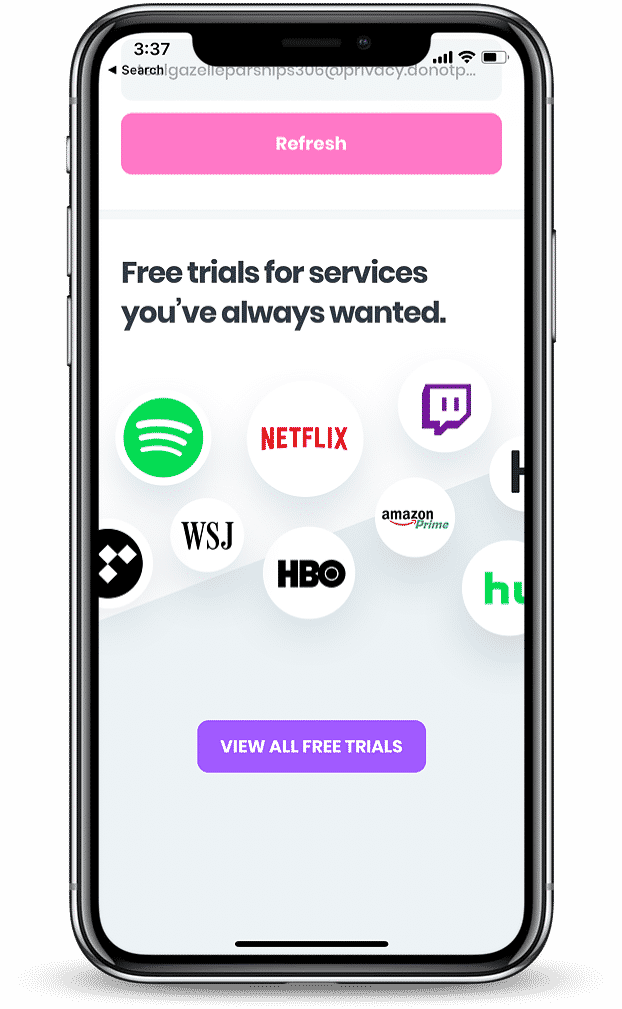 Virtual credit cards (VCCs) refer to randomly generated credit card numbers that you could use to make online purchases from a company like Apex Booty. The numbers are connected to your actual credit card, but they possess fake credit card information.
How the Virtual Credit Card Works
DoNotPay's Free Trial Card is a virtual credit card, but it works differently. It uses a VCC generator to produce a card number and an expiration date deemed legit by online vendors' systems. The best part is that you aren't required to link your actual credit card to the fake trial card.
You can set the expiration dates as you desire and even put whichever name you like. This way, you can rest with the confidence that no one has access to your data and that the vendor won't charge you after the free trial period.
Pros of Virtual Credit Cards
VCCs are helpful in many tricky situations. To help you decide if they are a good choice for you, let's see what their main pros are:
Your data is always protected.
All online vendors that allow credit card payments accept VCCs.
You won't be worried about potentially losing your card since there is no physical card.
VCCs come with several features, including flexible expiration dates, charge limits, and much more.
They help you avoid charges for your card when free trials expire.
Other Areas Where DoNotPay Comes in Handy

Alongside Free Trials, we can also help you with:
DoNotPay has a broad range of services. today to find out more!