How to Get Alpha Brain Free Trials Without a Credit Card

Most brands will offer free trials for a specific period. After all, no one minds trying out a product before deciding to buy. One wouldn't also mind using a free trial if their need for the product falls within the trial period and buying wouldn't be viable. But most brands don't warn you when the trial period is over. You end up being charged for a product or service you weren't ready to pay for.
This article looks at how you can get an  and not get charged after the trial period with DoNotPay's free virtual credit card. We'll also look at:
What is Alpha Brain?
How you can get Alpha Brain free trials
Does Alpha Brain automatically go into payment after the trial period elapses?
How much Alpha Brain costs after a free trial
Additional things you can do with DoNotPay
What Is Alpha Brain?
Through an , you can have brain-boosting supplements to sharpen your focus, boost memory and enhance productivity. Alpha Brain is a dietary brain booster from the brand Onnit. It's formulated with natural ingredients to support and boost cognitive functioning by enhancing alpha wave and neurotransmitter production, thus boosting cognitive performance. It's gained popularity and dominated the supplements market since 2011 because it has scientific research supporting its effectiveness. Also, it's famous athletes and celebrities supporting, with people buying more than a million bottles of Alpha Brain up-to-date.
Alpha Brain contains three products that keep your memory on edge and your brain rejuvenated. These products are Onnit Flow Blend, Onnit Focus Blend, and Onnit Fuel Blend.
How Do I Get Alpha Brain Free Trial?
To get free Alpha Brain trials or samples, all you have to do is sign up and pay for the shipping costs, tax, and handling costs of between $4.99 and $5.95 and receive a free 30-count bottle (15-day supply).
The free trial purchase includes a subscription that autoships Alpha BRAIN® 30 ct in 25 days after the initial order is placed, then every 15 days thereafter at 15% off MSRP ($29.71) + shipping & tax.
Does Alpha Brain Automatically Go Into a Payment After the Trial Period Elapses?
Once you subscribe for the Alpha Brain trial version, you commit yourself to product placement and shipping every 15 days at 15% off MSRP ($29.71) + shipping & tax.
However, Alpha Brain gives you the liberty to cancel the subscription within the first 25 days of placing the free order, and you won't receive additional orders.
If the subscription remains active and recurring orders keep processing but don't wish to keep the subscription active, you can return unopened products, get a refund within 90 days, and cancel the subscription.
You can learn more about Alpha Brain's subscription programs, terms, conditions, and FAQs here.
How Can I Get Free Trial and Avoid Getting Charged on My Own? 
It is easier to forget to cancel your free trial and end up paying for a subscription service you don't enjoy. Here are a few ways you can cancel a free trial and avoid getting charged:
Cancel payment once you sign up for the free trial.
If you cancel a free trial after signing up, you will still use it for the entire trial period without getting charged. It is one of the best and easiest ways to ensure you don't get billed.

However, remember that not all free trials operate in the same manner. Some services will stop your trial immediately you unsubscribe, e.g., Hulu and Apple Music.

Set a reminder a few days before your trial period ends.
Don't wait until your free trial ends to cancel your subscription. That's because you may take forever to find instructions on how to unsubscribe, and this could push you past your deadline.

Another reason why you shouldn't wait till the last minute is that most services will still charge you if you cancel less than 24 hrs before your free trial period ends.

Go virtual.
If you signed up with a free virtual credit card and forgot to cancel your subscription before your trial period ended, you can never get charged.

DoNotPay's Virtual Credit Card works by generating temporary credit cards that expire when you please. Some advantages of virtual credit cards include:

Reducing costs
Increasing security
Managing cash flow better
More convenient than physical credit cards
Protecting you from fraudulent activities
Helping you manage subscriptions

Speak with Customer Support.
Do not disregard how powerful personal appeal can be. If you thought you canceled your subscription before your free trial ended or your request was unsuccessful, you can contact Customer Support to help you out. Just ensure you remain humble and courteous in your request.
Avoid Automatic Renewal With DoNotPay's Virtual Credit Card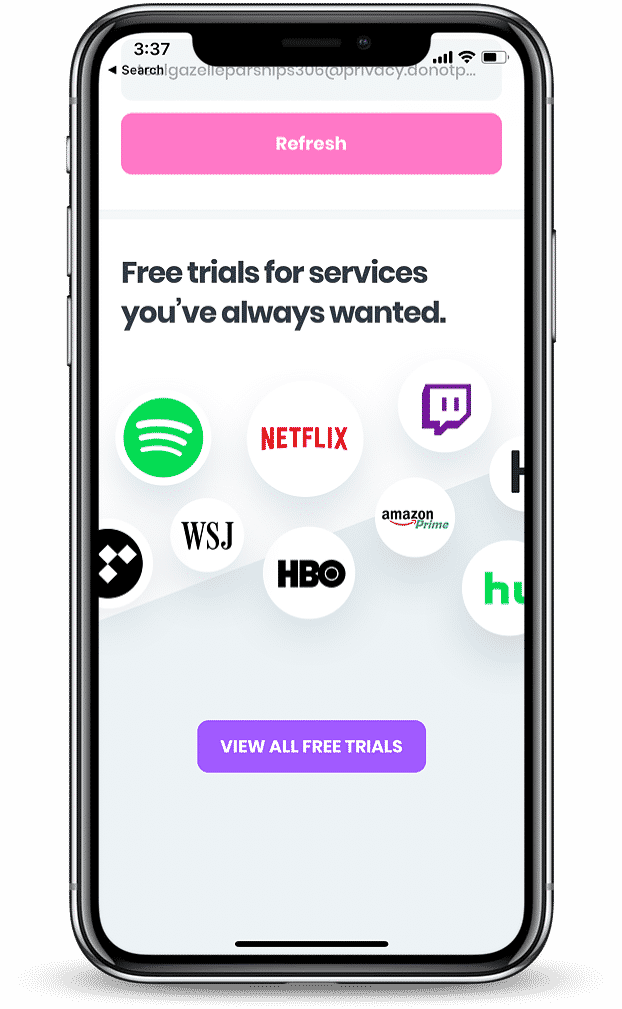 Managing free trials can prove tricky since most of us forget to cancel subscriptions and automatic shipping, especially since every service or product provider requires credit card information during sign-up. You end up paying for services or products like Alpha Brain you never intended to continue using. But don't worry. DoNotPay is here for you.
With DoNotPay's Free Virtual Credit, you take control of your free trials and subscriptions and cancel Alpha Brain exactly whenever you want without having to close or deactivate your account. Our virtual credit card also protects your finances since DoNotPay generates random numbers accepted as a valid and potential form of payment. You won't have to worry about becoming a victim of cybercrime from scammers, thus maintaining your financial integrity.
Basically,
DoNotPay generates a random, virtual credit card number to subscribe to and use for any product or service provider.
Upon the expiration of the free service, you won't be charged since the card is virtual and there's no money. The subscription automatically cancels itself.
What Are the Popular Alternatives to Alpha Brain?
According to Health Canal, some popular alternatives to Alpha Brain include:
Modafinil
Gorilla Mind Rush, and
Mind Lab Pro
You Can Do Much More With DoNotPay

The DoNotPay world is unlimited. We can help handle situations you never even knew were possible to handle. These include:
We've successfully delivered in more than 250,000 similar cases, helping people get whatever they deserve or prevent unwanted situations. Don't hesitate to sign up today and enjoy DoNotPay!