Enjoy AirDNA Free Trial Without a Credit Card

If you've been eyeballing the , hoping it will help you correctly price your new short-term rental property, but you are concerned about accidentally forgetting to cancel it and subsequently paying monthly fees you didn't budget for, you're in good company. More than 70% of consumers say they've continued paying for unwanted subscriptions simply because they keep forgetting to cancel.
The good news is that with DoNotPay's Get Free Trials and Don't Get Charged feature, you can enjoy free trials without the risk, and that includes the free trial for AirDNA.
In this guide, we'll talk about:
AirDNA free trial
Ways to avoid getting charged on your own
DoNotPay's virtual credit card
Does AirDNA Offer a Free Trial?
Yes, the service offers an . When you sign up, your first month of use is also free. It is good news for those in the short-term property rental business.
AirDNA is a service that helps short-term rental owners and property managers decide how to set their prices and fees.
Our forward-looking pacing features allow you to analyze booking trends, occupancy, and nightly rates up to 6 months in the future. With our Airbnb data, you can explore historical trends as well to compare to upcoming demand based on events and seasonality happening in your location. (AirDNA FAQ)
Through providing data and support for renters, AirDNA keeps users ahead of the curve.
It's purportedly more effective than Airbnb's in-house Smart Pricing feature, which is suspected of not always making the best recommendations for its users.
Airbnb benefits from hosts underpricing and more travelers getting a good deal – they come back to Airbnb and rent from the next host using smart pricing and charging too little. The algorithms for smart pricing optimize the number of bookings and occupancy (and Airbnb's market share in the broader travel market). (Hospitable)
It's no wonder those new to Airbnb are looking for some outside options, and AirDNA provides exactly that.
How Can I Get an AirDNA Free Trial?
When you first sign up for AirDNA, you will automatically be offered your first month for free. In doing so, however, you must choose a plan if you're planning to continue using the service long-term.
Taking the First Steps
To access your free trial, your first steps will include:
Visiting the official AirDNA website
Clicking "Log In" in the upper right corner of the screen
If you don't have a membership, you will see a pop-up screen that says "Sign Up."
Enter your name and personal information
Enter your credit card information
Enjoy your first month for free
Canceling Your AirDNA Trial on Time
You must have a method in place to remember to cancel your free AirDNA trial on time. That method may include:
Setting an alert on your phone
Adding the task to your daily to-do list
Putting a sticky note beside your computer
Even with all these safeguards in place, it's possible you still may fail to cancel your subscription on time.
Does AirDNA's Free Trial Automatically Renew Into a Paid Subscription?
Yes,  automatically renews into a paid subscription if you forget to cancel.
Depending on which plan you chose when you signed up for your free trial, your card could be charged $19, $39, or $99. Those enjoying unlimited access to the Global Plan could pay $599 or $999.
The best way to avoid paying charges because you forget to cancel a free trial from AirDNA or any other product or service is to take advantage of DoNotPay's Get Free Trials and Don't Get Charged feature.
How Can I Get Free Trial and Avoid Getting Charged on My Own? 
It is easier to forget to cancel your free trial and end up paying for a subscription service you don't enjoy. Here are a few ways you can cancel a free trial and avoid getting charged:
Cancel payment once you sign up for the free trial.
If you cancel a free trial after signing up, you will still use it for the entire trial period without getting charged. It is one of the best and easiest ways to ensure you don't get billed.

However, remember that not all free trials operate in the same manner. Some services will stop your trial immediately you unsubscribe, e.g., Hulu and Apple Music.

Set a reminder a few days before your trial period ends.
Don't wait until your free trial ends to cancel your subscription. That's because you may take forever to find instructions on how to unsubscribe, and this could push you past your deadline.

Another reason why you shouldn't wait till the last minute is that most services will still charge you if you cancel less than 24 hrs before your free trial period ends.

Go virtual.
If you signed up with a free virtual credit card and forgot to cancel your subscription before your trial period ended, you can never get charged.

DoNotPay's Virtual Credit Card works by generating temporary credit cards that expire when you please. Some advantages of virtual credit cards include:

Reducing costs
Increasing security
Managing cash flow better
More convenient than physical credit cards
Protecting you from fraudulent activities
Helping you manage subscriptions

Speak with Customer Support.
Do not disregard how powerful personal appeal can be. If you thought you canceled your subscription before your free trial ended or your request was unsuccessful, you can contact Customer Support to help you out. Just ensure you remain humble and courteous in your request.
Avoid Automatic Renewal With DoNotPay's Virtual Credit Card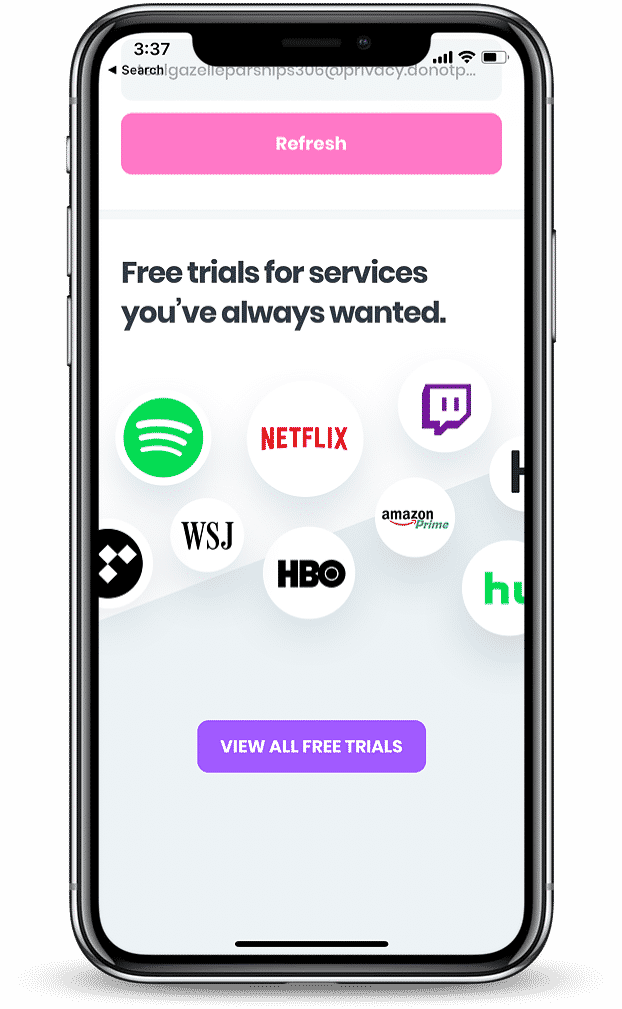 The best way to avoid paying when you forget to cancel your free trials is by using one of DoNotPay's virtual credit cards.
The process is simple and fast. Log into DoNotPay and locate the Virtual Credit Card feature. In a few simple steps, DoNotPay will generate a random number and credit card information that you can use to subscribe to AirDNA.
You can use this virtual credit card with confidence, knowing that once the free trial expires, you will not be charged. Instead, your payment won't process, and you will be automatically unsubscribed.
DoNotPay Is Here to Help

While getting free trials risk-free from companies like AirDNA is great, it's not the only thing DoNotPay can help you do. We have products and services to help you in nearly every area of life. With DoNotPay, you can:
You can also learn how to deal with credit card issues and get rid of spam text messages. Come learn all about our products and features.