Enjoy Adventure Academy Free Trial Without Giving Out Your Credit Info

Adventure Academy is a learning program for kids aged 8-13 years. The program offers a comprehensive learning environment that includes language development, science, and moths.
While it's relatively easy to create your kid's account, managing such an account can sometimes make the process complicated. However, you can get your  and get to test before you can purchase. With the help of a third party, the process becomes less tedious and more convenient.
That's when DoNotPay comes in handy as your perfect solution. You not only get to sign up for your Adventure Academy free trial, but you can also cancel the subscription if you no longer need the services.
Does Adventure Academy Offer a Free Trial?
Yes. The Academy offers an  for 30 days. However, the trial period may vary depending on the subscription you select when signing up. Within this period, you get to test the platform and see if it benefits your kid. The free trial has all the features available in the paid subscription, so you get to enjoy all the benefits. It allows you to make an informed decision before you renew your subscription.
However, you must sign up to access the free trial. In addition, you must provide your payment details, but you won't be charged until the trial period is over. This information is only used to make the transition from the free trial to the paid subscription easier in case you choose to continue.
How Can I Get an Adventure Academy Free Trial?
To get the , you can get the app from Google App Store or sign up through the company's website and follow these simple steps:
Create your account using your email
Enter your payment details
Submit your subscription
Once you sign up, the company may collect your credit card info but cannot be exposed to a third party. Therefore, your information is safe and secure.
Does the Adventure Academy Free Trial Automatically Renew Into a Paid Subscription?
Yes. Once the trial period is over, your free trial will be automatically renewed into a paid subscription. You will be charged a $12.99 monthly fee. This fee will be applicable for as long as you use the online learning program.
However, you may cancel your Adventure Academy Subscription any time if you no longer need it or you are dissatisfied with their services. Once you cancel your subscription, you immediately receive an email confirming the cancellation.
Additionally, Adventure Academy does not refund the money paid for subscriptions. Once you make a payment, you cannot claim the money. You have no option but to use the service until your subscription expires, and be sure to cancel your subscription immediately after it expires.
Avoid Automatic Renewal With DoNotPay Virtual Credit Card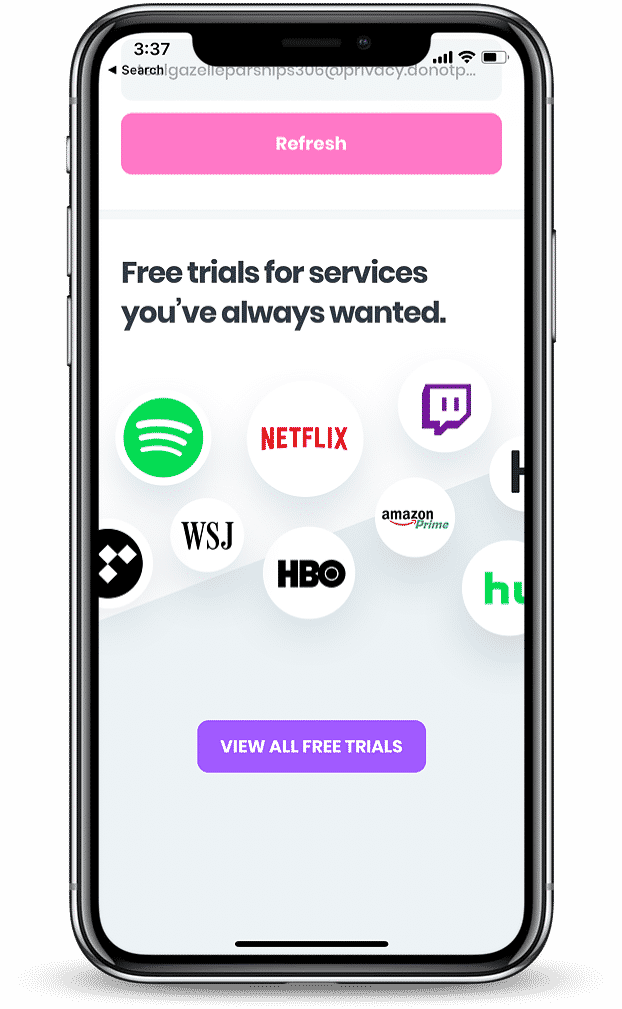 Approximately 48% of people across the world forget to cancel their free trials. As a result, such subscribers end up paying for subscriptions they don't use, thus losing money unknowingly. Even though the subscription may not be that expensive, the amount you pay can add up over time. As a result, you may spend a lot of money before you realize it.
Luckily, you can use a virtual credit card and have your Adventure Academy subscription canceled as soon as it expires. With the help of a third party like DoNotPay, you can use a free virtual credit card to cancel your subscription immediately after it expires.
Here's how you can use your virtual credit card from DoNotPay:
Once you sign up, DoNotPay will generate a random number and credit card info that you can use to subscribe to any service.
The card is not connected to your real credit card, so you don't have to worry about disclosing your credit card info.
Once the free trial expires, the service can't charge you because there's no money on that card, so you get unsubscribed automatically.
How Much Does an Adventure Academy Subscription Cost After the Trial?
Once your Adventure Academy free trial expires, your subscription is automatically renewed at $12.99. To continue using Adventure Academy, you will be required to pay a similar amount every month. The following are the major Adventure Academy subscription plans:
Monthly - $12.99
Short-term (6 months) - $29.99
Annual -$59.99
What Are the Most Popular Alternatives to Adventure Academy?
While Adventure Academy offers interactive learning sessions to kids, it isn't the only online education program. The table below lists some common education apps that serve a similar purpose:
| | | |
| --- | --- | --- |
| Program | Category | Cost per Month |
| Khan Academy - Kids | 2-8 years | Free |
| ABC Mouse | 2-8 years | $9.00 |
| Prodigy | 2-8 years | $6.25 |
| CodeSpark | 2-9 years | $6.67/ $9.99 |
What Else Can DoNotPay Do?

DoNotPay lets you solve different problems with just a click of a button. Sign up today to learn more.
Here are other solutions you can get from DoNotPay:
Disputing traffic tickets
Combating speeding tickets