Getting the Adobe After Effects Free Trial Has Never Been Easier
As one of the top 10 computer software companies in the world, Adobe boasts myriads of apps and features. Ranging from image editing and graphic design to video production and digital publishing, there is not much Adobe products can't help you with.
Adobe After Effects is an amazing app that is part of the Adobe family. What's special about it is how versatile it is.
Get familiar with Adobe After Effects features on this webpage, and learn how to download the app's trial version for free below.
What Does the Adobe After Effects Free Trial Include and How Long Is It?
Once you download the free Adobe After Effects trial, it can make all your visual effects software and motion graphics dreams come true. You can conjure up a storm, make objects fly, and have words move around. Now you can do all that and more free of charge by starting your free trial that lasts seven days.
Adobe After Effects Free Trial Limitations
The good news is—the trial version is the same as the paid one. Most video-editing apps have a watermark in their free-trial version, which makes it so hard to get the real feel of the end result. Luckily, you won't have to worry about watermarks or similar limitations with Adobe After Effects free trial.  Here's what you'll get:
Cloud storage (100GB)

Premium fonts

Your portfolio website

Step-by-step tutorials
You can find even more tutorials on their website to get you started on your free-trial journey.
How Can I Get the After Effects Free Trial?

Follow these steps to download the app quickly and free of charge:
Click on

Free trial

Choose your plan: Individual or Business

Select

Start Free Trial

Type your email in the given box on the next page

Adjust the chosen plan

Click on

Continue

Complete your payment details

Hit

Start Free Trial
You are loving your Adobe After Effects app? You may be interested in exploring Adobe's Creative Cloud and finding other useful and fun apps.
Will I Get Charged Automatically After the 7-day Free Trial Period?

Unfortunately, yes. After your free trial is up, you will be charged automatically, according to the plan you chose at the time of sign-up. It's good to know that Adobe will charge you monthly without notice until you cancel.
What you can do is cancel before the After Effects trial expires. This way, you won't lose a penny. You may do so by
Signing in to your

account

Finding your plan

Clicking on

Manage/View

next to it

Selecting

Cancel Plan

under

Plan Information
Another way you can cancel the subscription for a full refund is through Customer Support by following their instructions, as stated in their terms of service.
It may be useful to know how to cancel other Adobe services, such as the Adobe Creative Cloud membership and Adobe Acrobat Pro.
Stop Automatic Renewal With DoNotPay Virtual Credit Card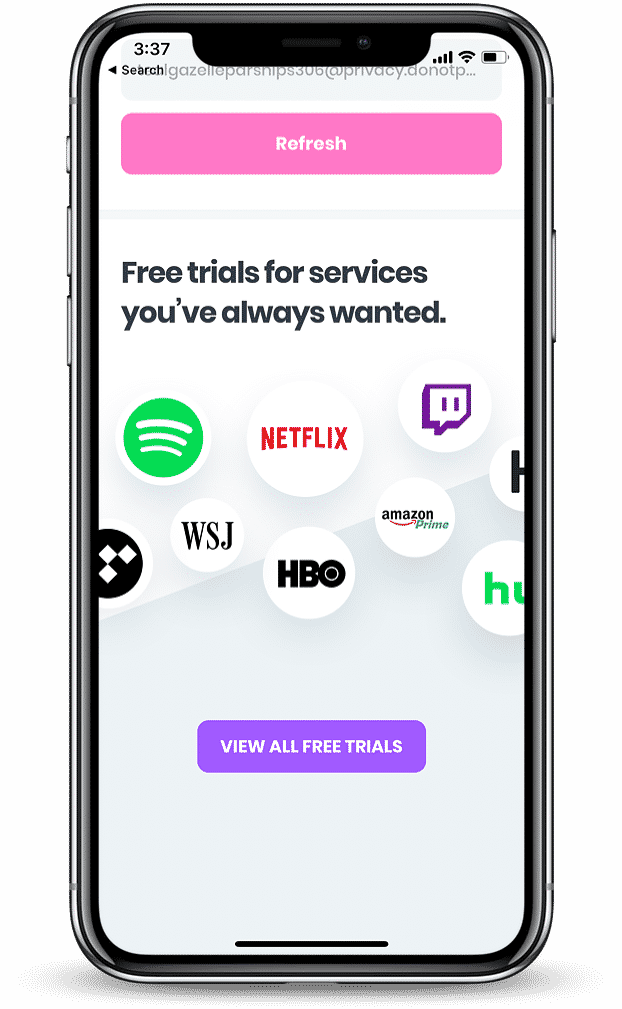 Having to pay for something you wanted to cancel is inconvenient enough. With automatic renewals, companies also get your payment information you might not wish to share.
With the help of DoNotPay on the website, you can dodge this corporate money-grabbing technique.
How? With DoNotPay's special, randomly generated virtual credit card! This free trial card makes it possible to enjoy the benefits of any free trial without the burden of checking the expiration date. The advantages of our virtual credit card are:
It automatically unsubscribes from unwanted offers

A company won't charge you after a free trial

You don't have to divulge any bank information

You can use it for future free trials
So feel free to try out any free-trial products or services without being anxious about losing money.
How Much Will They Charge Me After the After Effects 7-day Free Trial?
Once your 7-day trial period is up, you won't be notified, yet you will be charged. You should be aware of how much Adobe will set you back, in case you forget to cancel the free trial. The amount can be costly, depending on your chosen plan. Check the differences below.
| | |
| --- | --- |
| Plan Type | Price |
| Monthly plan | 31.49$ |
| Annual plan, paid monthly | 20.99$ |
| Annual plan, prepaid | 239.88$ |
There is a special offer that includes Adobe After Effects for students and teachers, but only if you choose the Creative Cloud All Apps option. More on the Creative Cloud free trial for everyone, learn on our website.
Is Adobe Harassing or Mistreating You in Any Way?
Dealing with customer support representatives can be a drag, to say the least. Sometimes, they might cross the line and make you feel like you're not safe and protected. We are here to help if they neglect your rights as a consumer or they mistreat you just to take your money. Learn how to safeguard from such instances by checking out these articles.
Say No to Email Spam Forever

Companies love to collect email addresses. This way, they can bother you with new offers, sales, or anything really. Then you are left with endless emails you will probably never open. They clog your inbox. On top of that, you might overlook some important notifications.
Adobe either asks you for your email before the free trial or purchase, or you have to create an account, hence you reveal your email information.
DoNotPay's virtual credit card can solve this issue, too.
Besides creating a random credit card number, DoNotPay generates a fake email address, so that you are not bothered with the pest that is email spam.
Here's how the card helps:
It disables the company's (in this case Adobe) feature to track you or collect any of your personal data

It saves your inbox from all spam emails such as random notifications or news about their services or products
Adobe does not inform you via email or any other way when they charge you after the end of the free trial. So there's no point in giving them your actual email address. Try out our practical solution to the spam problem using a web browser.
Other Things DoNotPay Can Assist You With

DoNotPay is the virtual assistant we've all been waiting for! We at DoNotPay work hard, so you don't have to be concerned about canceling subscriptions or getting a refund. But that is not all! Find DoNotPay in your web browser and see for yourself the heaps of features we offer. You might just be interested in some of them. They include:
Disputing a traffic ticket

Contesting speeding tickets