How to Get Acellus Free Trial Without a Credit Card

Over the last few years, homeschooling has gained widespread popularity across the United States. More and more parents are opting to enroll their kids in homeschooling programs as opposed to the traditional school setting. However, with so many emerging online schools, you'd want your child to enroll in an accredited institution where they have a guarantee to graduate. Acellus Academy is one of the few that can meet these requirements.
Established in 2013 and located in Kansas City, Missouri, Acellus Academy is a K-12 online private school owned and operated by a non-profit, International Academy of Science. With over 200 courses, the academy utilizes Acellus Learning Technology to deliver classes through pre-recorded class videos, assignments, and exams. Since it has accreditation by the Western Association of Schools and Colleges (WASC), you don't have to worry whether your kid will graduate upon completing Grade 12. Top colleges and universities accept students who have graduated from Acellus.
In this guide, we'll talk about:
Acellus free trial
Ways to avoid getting charged on your own
DoNotPay's virtual credit card
However, the worry for many parents is whether they can try this homeschooling thing before they can commit. While the academy does not offer an , it has a 30-day refund program. Let's dig deep into that.
Does Acellus Offer a Free Trial?
No, the academy does not offer an . You must subscribe to at least a one-month plan. However, Acellus offers a 30-day refund guaranteed trial for new parents. It means that you have to pay before your student can start learning. During the 30-day Acellus Academy trial, the student can experience the online school environment by accessing all the courses they enroll in. Before the 30 days are over, you can cancel the subscription and request Acellus for a full refund. DoNotPay can help you cancel the subscription and get a refund from any company, including Acellus.
How Can I Get Acellus Trial?
To qualify for the  trial, the account must be owned by a new parent who has no other children enrolled. To get the referral:
Visit the Acellus Academy website.
Click the "Enroll Now" button on the navigation menu.
Fill in your information (including your payment or credit card details) in the step-by-step form to create an account.
Cancel anytime before the 30-day trial expires and request the academy for a full refund.
If you want to get your refund fast, DoNotPay has a quick solution for you. Note that you don't qualify for a refund after the expiration of the 30-day paid trial period. Parents with already enrolled students can also cancel their subscription anytime.
Does Acellus Trial Automatically Renew Into a Paid Subscription
Acellus systems process payments automatically. Therefore, unless you cancel your subscription before the 30-day trial ends, you'll be charged for future tuition fees on your credit card. Besides, the tuition fees you had paid are non-refundable after the 30-day risk-free trial is over. If you forgot to cancel your subscription on time, it'd be difficult for Acellus to refund you.
But remember, you have a right to complain against any company. Therefore, if you think that Acellus or any other service provider unfairly charges you for trials you forgot to cancel, you can file a complaint against the company using DoNotPay.
How Can I Get Free Trial and Avoid Getting Charged on My Own? 
It is easier to forget to cancel your free trial and end up paying for a subscription service you don't enjoy. Here are a few ways you can cancel a free trial and avoid getting charged:
Cancel payment once you sign up for the free trial.
If you cancel a free trial after signing up, you will still use it for the entire trial period without getting charged. It is one of the best and easiest ways to ensure you don't get billed.

However, remember that not all free trials operate in the same manner. Some services will stop your trial immediately you unsubscribe, e.g., Hulu and Apple Music.

Set a reminder a few days before your trial period ends.
Don't wait until your free trial ends to cancel your subscription. That's because you may take forever to find instructions on how to unsubscribe, and this could push you past your deadline.

Another reason why you shouldn't wait till the last minute is that most services will still charge you if you cancel less than 24 hrs before your free trial period ends.

Go virtual.
If you signed up with a free virtual credit card and forgot to cancel your subscription before your trial period ended, you can never get charged.

DoNotPay's Virtual Credit Card works by generating temporary credit cards that expire when you please. Some advantages of virtual credit cards include:

Reducing costs
Increasing security
Managing cash flow better
More convenient than physical credit cards
Protecting you from fraudulent activities
Helping you manage subscriptions

Speak with Customer Support.
Do not disregard how powerful personal appeal can be. If you thought you canceled your subscription before your free trial ended or your request was unsuccessful, you can contact Customer Support to help you out. Just ensure you remain humble and courteous in your request.
Avoid Automatic Renewal With DoNotPay Virtual Credit Card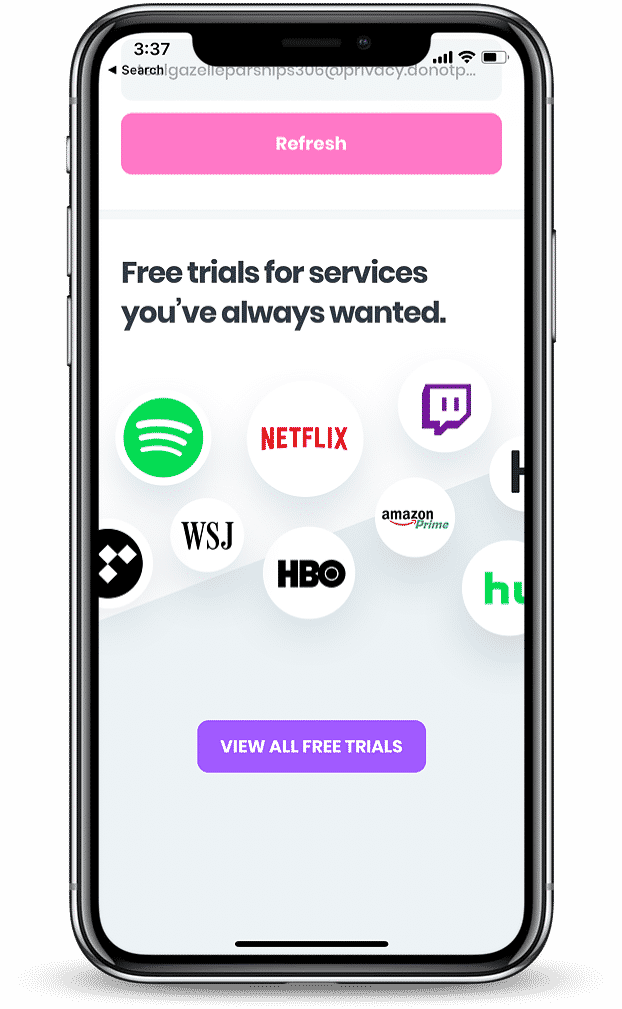 How many times have you signed up for free trials with your credit card and promised yourself that you wouldn't forget to unsubscribe before the trial period is over? For many people, they'll jolt back only when they see a strange deduction on the credit card statement. It shouldn't be the case for you ever again. With DoNotPay's free virtual credit card, you can try free, risk-free trials.
Typically, we'll generate random but valid credit card details that you can use to join free trials. Once your free 7-day, 14-day, or 30-day free trial ends, the company will try to charge the card. Luckily for you, they won't be able to as this virtual card has no funds and is not connected to your bank account. Therefore, the service will unsubscribe you from the plan automatically.
How Much Does Acellus Cost After the Trial?
Acellus is a subscription-based online school with only two subscription options — monthly or yearly. Either plan covers registration and tuition fees, although those who need to acquire a student ID will pay a separate processing fee. Official transcripts for your student(s) can be downloaded without paying any extra bucks.
Acellus Payment Plan
Monthly - $249/month (1-6 courses)
Annual - $2400/year (1-6 courses)
What Else Can DoNotPay Do?

DoNotPay offers a wide range of solutions to the everyday challenges Americans face. Our desire to make life easy is irreplaceable. We can help accomplish anything from simple tasks to more complex ones, saving you bucks and time.
We're a hub for all kinds of customer service. With years of experience in different sectors, we have a ready method to solve any of your current issues.