Zipping and Unzipping Is More Fun With
WinZip Free Trial
WinZip is a program that offers file archiving and compressing options for Windows, macOS, iOS, and Android users. So far, there have been 25 versions for computers running Windows and eight versions for Mac users. Besides WinZip, other programs from that line include:
WinZip Courier

WinZip Self-Extractor

WinZip Command Line Add-on
Free WinZip Trial
Explained

WinZip will let you try out the features of their flagship program for free during the first 30 days. You don't need to take out your credit card when signing up for the test run. Free trial versions are available for download on the WinZip website, and you will be automatically taken to the page dedicated to the version meant for your device. 
Once the trial expires, and you still wish to use the program, you will have to buy a WinZip license. It is a one-time purchase that can be supplemented with an upgrade assurance for your device. The upgrade assurance is subscription-based and charged every year.
What You Need To Know Before You
Download
the
WinZip Free Trial
Version
When you download the free version of WinZip, you will be able to test and use all the features available in the paid standard version of the program:
Zip and unzip files instantly with trusted compression

Protect files with strong AES encryption

Reduce large files before emailing them 

Minimize storage needs

Share directly to iCloud Drive, Dropbox, Google Drive, and ZipShare
Make sure that your device meets the system requirements before you attempt to install it:
macOS

Windows

Mac OS X 10.10 or higher

Intel 64-bit processor

Supports Apple Retina Displays

2 GB minimum memory

Minimum disk space: 54 MB

Supports Cloud services: iCloud Drive, ZipShare, Google Drive, Dropbox, OneDrive

Operating system: Windows 7, Windows 8, or Windows 10

Internet Explorer 8 or later

Microsoft .Net Framework 4.0 or later
How To Get the
WinZip Free Trial Version
The process of starting WinZip for free during the complimentary period is straightforward and doesn't require registration:
Open your web browser and go to the WinZip home page

Check whether the web page shows the WinZip version for your device (Windows or Mac)

Click on the green

Download Trial

button

Wait until the installation file downloads

Locate the downloaded file in your dedicated folder

Double-click on the file

Follow the instructions to install the program on your computer
If you want to get the free version of WinZip on your phone, type the name of the app in the App Store or Google Play search bar, and install it as usual. Mobile versions are free to use, but they come with a limited set of features. 
Does the
Free Trial Version of WinZip Software
Turn Into a Paid Subscription?

Since you don't have to leave any kind of contact information, once the 30-day period expires, the free trial won't become a recurring paid subscription. 
If you decide to purchase the program after the free trial runs out, the license comes as a one-time expense. Those who wish to ensure that they will get the latest upgrades, bug fixes, and updates can opt for an Upgrade Assurance yearly subscription for their device.
What if You're Not Satisfied With Your Purchase After the WinZip Free Trial?
WinZip offers a 30-day money-back guarantee on all its programs. If you change your mind within the first month of your purchase, you can contact WinZip Computing at help@winzip.com and ask for a refund. 
The refund request needs to include the following:
Name and email address related to the purchase

Order confirmation number visible on the confirmation email

Confirmation that you have uninstalled all versions of WinZip from your computer and destroyed the WinZip CD (for physical purchases)
The confirmation form about uninstalling WinZip can be accessed by following this link. The successful refunds will be processed back to the initially used credit card or by issuing a refund check. 
How Much Does WinZip Cost After the Free Trial?
Once the free honeymoon phase ends, and you're supposed to pay for a WinZip license, you will have several options to choose from:
| | |
| --- | --- |
| Program | Price |
| WinZip Standard Suite | $29.95 |
| WinZip Pro Suite | $49.95 |
| WinZip Ultimate Suite | $99.95 |
You can also choose to buy individual WinZip programs for Windows and macOS in Standard and Pro variant. The prices are the same as in this table, but, when purchasing individually, you can add the aforementioned Upgrade Assurance subscription at $7.95 per year. 
Avoid Automatic Subscription Renewals With DoNotPay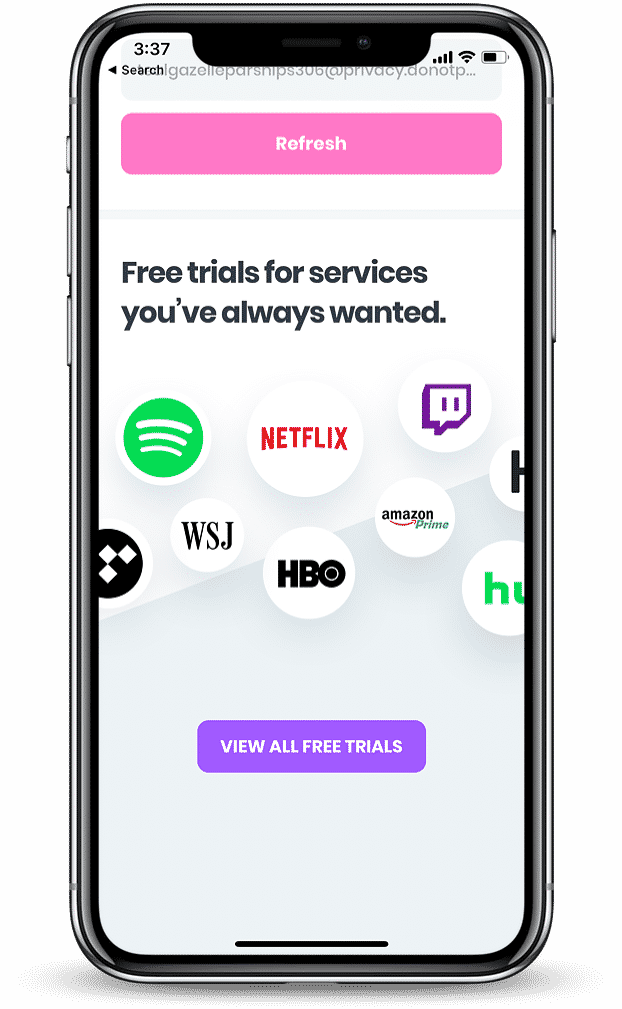 You can get away with a WinZip free trial without providing your payment information, but there are so many cool and useful subscriptions that you could try worry-free if it weren't for the fear of recurring charges. 
Many people start a free trial on streaming platforms like Netflix or HBO, use it during the allotted time, but then forget to cancel before the free trial expires. When the company charges their cards, they can only accept the subscription or go through the trouble of contacting customer support asking for refunds. 
With our Free Trial Card, you will never have to worry about such issues again! Whenever you want to try a new service, software, or a streaming platform but hit a wall when they ask for your credit card details at the signup, you can use DoNotPay. Our app will generate credit card information that you can use to subscribe, but the risk of getting charged is non-existent. 
When the trial expires, the service will try to charge your virtual card with no success since it's not connected to a real bank account. It's like killing two birds with one stone—keep your money AND enjoy the service for free!
You can create your Free Trial Card by accessing DoNotPay from any web browser. 
Administration Giving You Headaches? Let DoNotPay Fight It for You!

How many times have you tried reaching out to an airline regarding your canceled flight? Did you ever spend hours trying to contact customer service reps only to be refused your refund request?
Big companies tend to make certain processes complicated for their customer in hopes they would give up on pursuing their goals.
This is why your warranty claims often get denied the first time or why canceling a gym membership can be an administrative hell.
Our AI-powered app is here to help you sort these problems out. 
Whether you're trying to file an insurance claim, schedule your driving test, start a free trial without disclosing your payment info or a phone number, or get access to public records, we've got you covered.
DoNotPay Is the Virtual Assistant You Need
DoNotPay is the first robot lawyer in the world created to simplify complex tasks. We can help you with anything from appealing your parking citations to filing lawsuits in small claims court.
In case you need to save up some money, our app will show you how to get an extension on your bill payments, sign up for paid clinical trials, or avoid paying your college application fees.
DoNotPay can also report robocallers, text spammers, and email phishing attempts, and real-life stalkers with a few clicks.