How to Transfer Virgin Atlantic Miles to Delta
Virgin Atlantic is a leading British airline with major ties to renowned airlines globally, such as Delta. Delta Airlines is a major American airline and a legacy carrier. It is also one of the oldest airlines in operation. As with most global airlines, Virgin Atlantic allows its customers to accrue points and air miles, which are often redeemable. However, most customers prefer the convenience of transferring these points to different airlines.
Virgin Atlantic Flying Club is one of the best programs available, with several partner redemption opportunities. Among these opportunities is the ability to transfer Virgin Atlantic miles to Delta. While Virgin Atlantic Flying Club started 2021 by devaluing Delta awards redemptions, you can still transfer your air miles to Delta. Below is a guide on transferring Virgin Atlantic miles to Delta.
How to Earn Virgin Atlantic Miles
There are several ways to earn these points since Virgin Atlantic Flying Club is transfer partners with Marriott Bonvoy, Citi ThankYou, Chase Unlimited Rewards, and Amex Membership Rewards. Historically, customers have witnessed transfer bonuses from Citi and Amex to Virgin Atlantic with some frequency. This is even a bigger and better way to rack up your Virgin Atlantic miles (points). Then you can transfer the Virgin Atlantic miles to Delta or other major airlines.
Is It Worth Transferring Virgin Atlantic Miles to Delta?
Sadly, redeeming Virgin Atlantic miles on Delta isn't worth the value it used to be previously. Fortunately, there are circumstances where it could make sense.
For starters, the best way to utilize Virgin Atlantic miles on Delta could be to travel in business class to Europe (except the UK). You may easily have to pay 50,000 miles for business class one-way—without any fuel surcharges.
| | | |
| --- | --- | --- |
| Delta One Way (Miles) | Economy (Virgin Atlantic Points) | Business (Virgin Atlantic Points) |
| 0 - 500 | 7,500 | 17,500 |
| 501 - 1,000 | 8,500 | 27,500 |
| 1,001 - 1,500 | 11,500 | 40,000 |
| 1,501 - 2,000 | 12,500 | 45,000 |
| 2,001 - 3,000 | 15,000 | 52,500 |
| 3,001 - 4,000 | 22,500 | 52,500 |
| 4,001 - 5,000 | 27,500 | 105,000 |
| 5,001 - 6,000 | 35,000 | 130,000 |
| 6001+ | 45,000 | 165,000 |
How to Transfer Virgin Atlantic Miles to Delta
Transferring Virgin Atlantic miles on your own can be confusing because the process is complex. Here are some of the difficulties you may encounter:
Multiple Categories
How many Virgin Atlantic miles do you require for Delta travel? When redeeming miles for travel on Delta, awards may fall into a couple of categories:

Region-based award pricing between Europe and the US
Distance-based award pricing for travel between and within the remaining regions.

Inconsistent Options
You can find and book Delta awards directly on Virgin Atlantic's site. Its website interface works almost the same as Delta's. Therefore, it will be an almost similar experience if you are used to searching for the SkyMiles award space.

On Virgin Atlantic's website, simply search for award availability on Delta, just as you would look for availability on Virgin Atlantic. If something is available, it will show up automatically. However, transferring these points or miles is not always guaranteed. 

Slow Completion Times
Moreover, the transfer process can be tedious and slow for your first time. Even if you are used to the process,  you could complete it in much less time with an alternative method such as DoNotPay.
DoNotPay provides the fastest and perfect solution to help you redeem, sell, or transfer airline points and miles.
How to Transfer Virgin Atlantic Miles to Delta with the Help of DoNotPay
Transferring or converting airline points and miles is never easy, especially if it is your first time and your experience is unguided. If you want to transfer your Virgin Atlantic Miles to Delta without hassle, DoNotPay has got you covered in a few easy steps:
1. Search "points" or "rewards" on DoNotPay, and select the rewards program you're a part of / the type of points you have.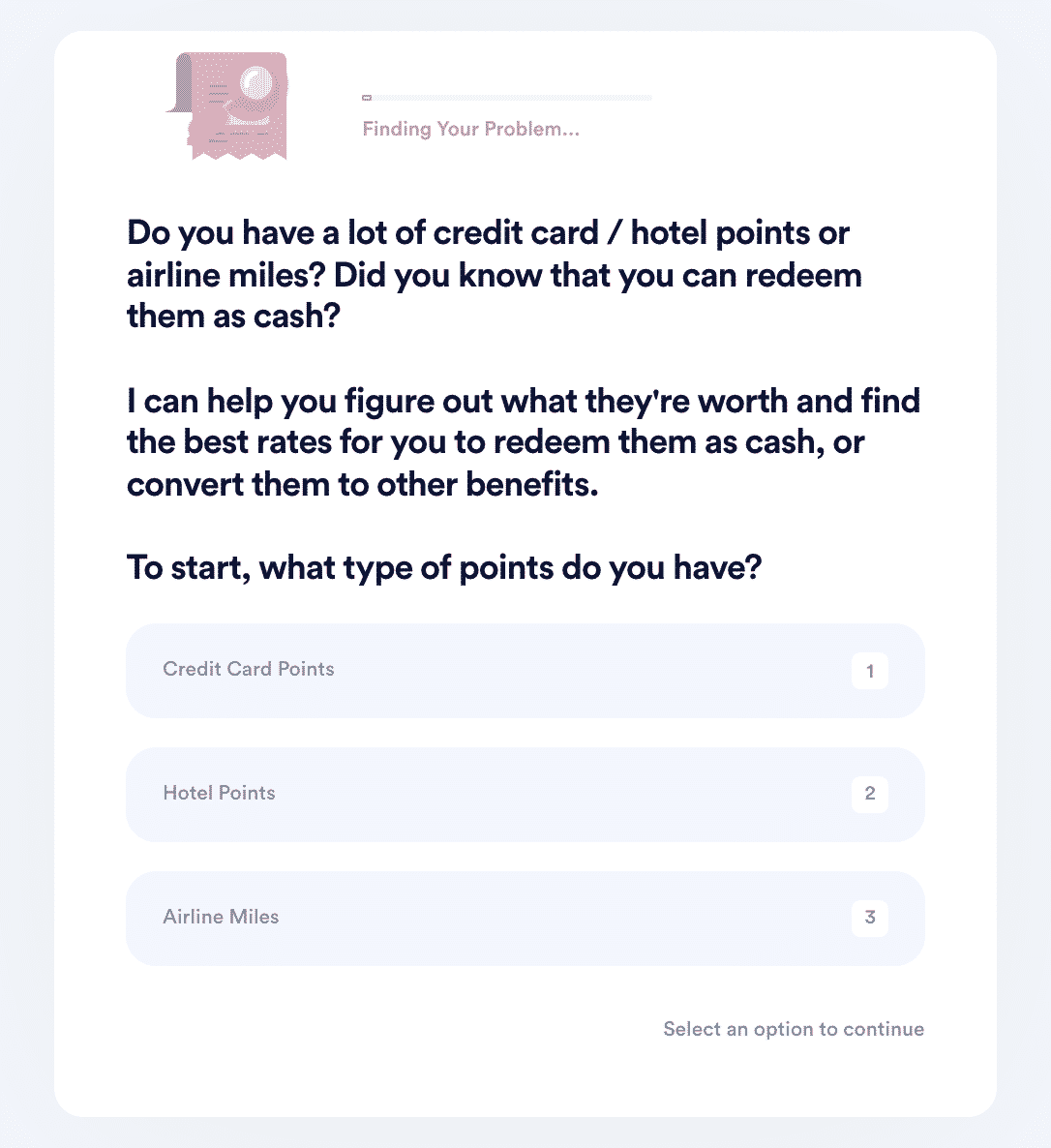 2. Choose whether you want to check your points balance, transfer your points, or sell them for cash.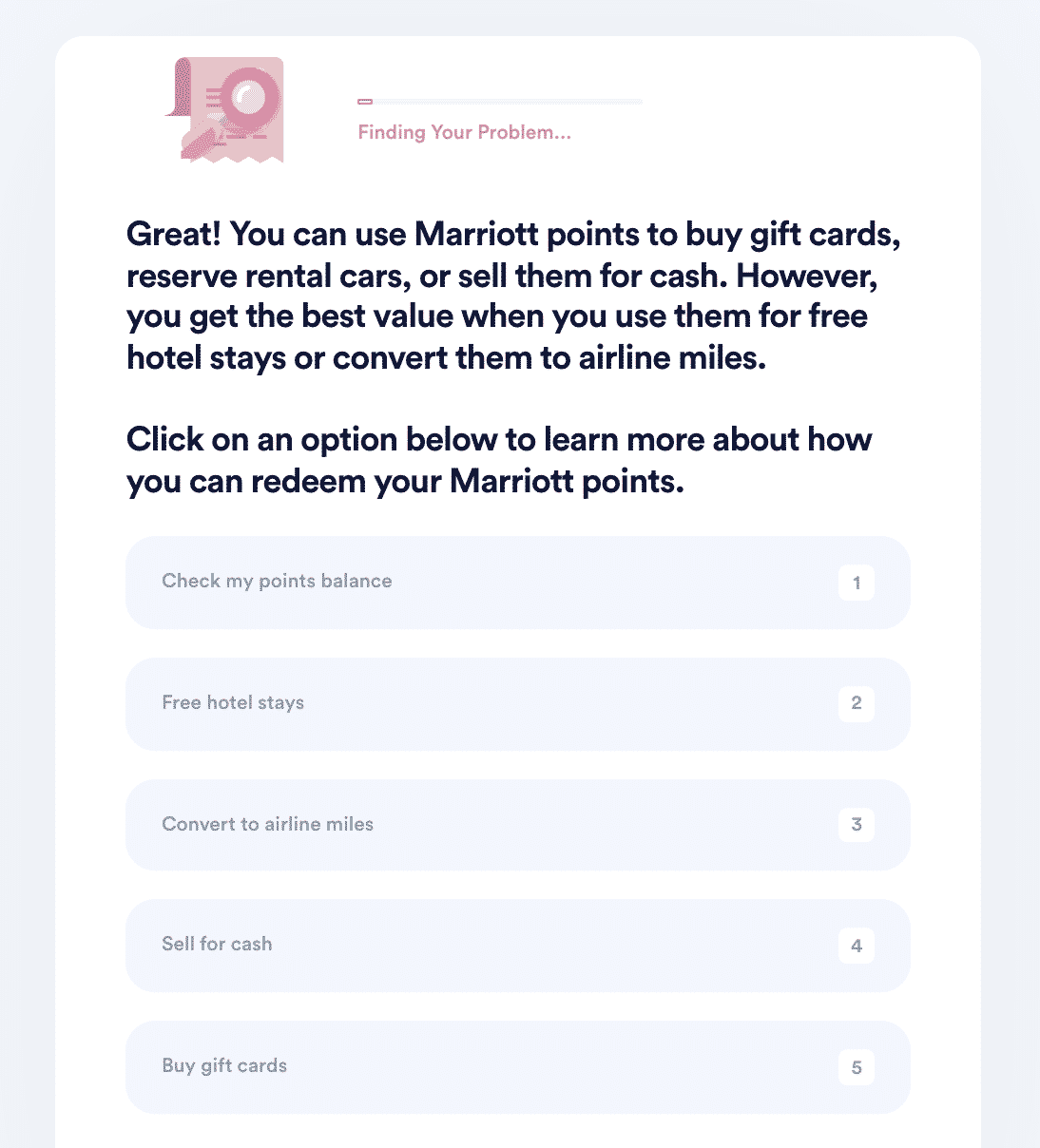 3. If you selected one of the first two options, DoNotPay can check your points balance or transfer your points for you. Otherwise, we can help you find the best deal through third-party vendors.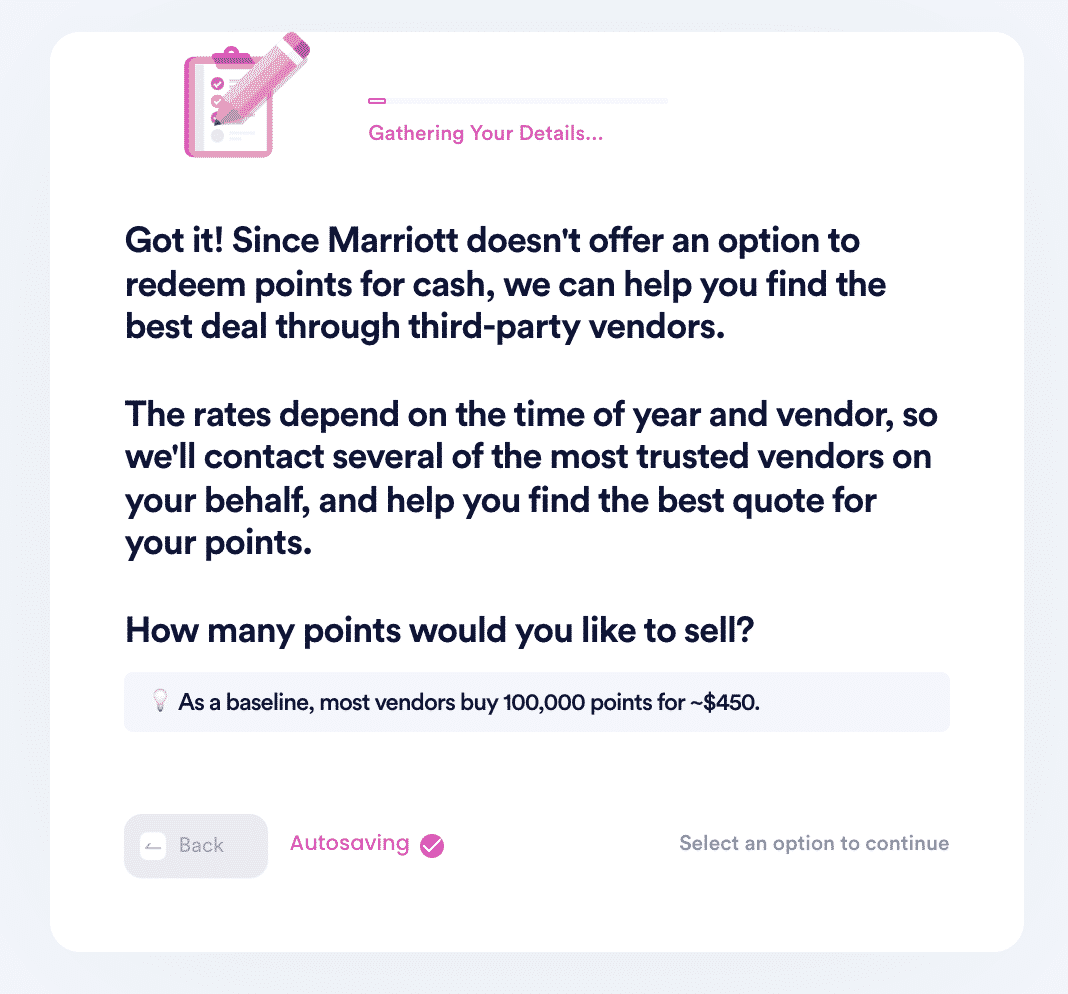 Sign up with DoNotPay to help you transfer your Virgin Atlantic Miles to Delta.
Why Transfer Your Virgin Atlantic Miles With DoNotPay
DoNotPay appeal comes from the fact that its services are:
Conveniently fast: You don't have to wait for weeks or months to get proper feedback that you should receive in a few days maximum.
Easy: Fortunately: DoNotPay doesn't require much filling of forms or unnecessary processes to get the services you require
Success guaranteed: DoNotPay uses all the available resources to increase the likelihood of a successful transfer of your Virgin Atlantic Miles to Delta.
DoNotPay Works With All Companies
DoNotPay provides the same services across all platforms, states, and companies. Besides helping you transfer Virgin Atlantic Miles to Delta, DoNotPay can also help you:
DoNotPay works with all major and select minor airlines to help you transfer, convert, or redeem your points or air miles.
How Else Can DoNotPay Help?
DoNotPay is a universal robo lawyer with experience in dealing with multiple companies and service providers. Aside from helping you transfer points, DoNotPay can also assist with:
Are you looking to enjoy your Virgin Atlantic Miles in another airline? Reach out to DoNotPay to help you transfer Virgin Atlantic Miles to Delta without hassle.