Senator Roy Blunt Phone Number and Biography
If you reside in Missouri and wish to get in touch with your senator regarding a bill, a vote, or anything that is an important state matter, the person to contact might be Senator Roy Blunt. He represents Missouri state in the Senate.
Even though it sounds easy, getting in touch with government representatives can be pretty difficult at times because they are busy with crucial state matters. However, constituents have a say in who gets elected next, so government officials are interested in what you have to say. At the end of the day, their goals are to get re-elected!
This article can help you on how to contact Senator Roy Blunt and how you can use DoNotPay to contact him!
Contact Information of Senator Roy Blunt
If you intend on contacting the senator by yourself, you have a few ways of doing it. You have the option to call, send a letter, or submit an online inquiry with your contact information. Here is all the contact information you might need of Senator Roy Blunt that is available to the public: 
Website
https://www.blunt.senate.gov/
Address

Washington DC

260 Russel Senate Office Building, Washington, DC 20510

Kansas City

1000 Walnut Street, Suite 1560, Kansas City, MO 64106

Springfield

2740B East Sunshine Street Springfield, MO 65804

St. Louis

111 South 10th Street St. Louis, MO 63102

Cape Girardeau

338 Broadway Suite 303 Cape Girardeau, MO 63701

Columbia

1123 Wilkes Boulevard Suite 320 Columbia, MO 65201

Phone Number

Washington DC: 202 224 5721
Kansas City: 816 471 7141
Springfield: 417 877 7814
St. Louis: 314 725 4484
Cape Girardeau: 573 334 7044
Columbia: 573 442 8151

Online Inquiry
Instead of an email address, he has an online inquiry platform where you fill out your contact information and write your message. Click here to reach the online form.
Senator Roy Blunt also has a Twitter account like most government representatives and uses his account pretty actively. You can try to send him a direct message on Twitter.
Here are the links to his social media accounts:
Who is Senator Roy Blunt?
Roy Blunt was born on January 10, 1950. He is a senior United States senator, representing Missouri, and has served in this position since 2011 as a member of the Republican Party. Before becoming a senator, he was a politician serving as a member of the US House of Representatives and as Missouri Secretary of State.
He was born in Niangua, Missouri and graduated from both Southwest Baptist University and Missouri State University. Between 1993 and 1996, he became the president of Southwest Baptist University.
Why It Can Be Difficult Contacting Senator Roy Blunt by Yourself
When it comes to getting in touch with a government representative, a lot of difficulties might be on your way. It is a pretty stressful action to take and you might be thinking about a lot of questions that need answers, such as:
Who is the person that I should get in touch with?
How can I find his/her contact information?
What would be the best way to get in touch with them? Should I call, email, or write a letter?
If I am writing, how should I address them or choose my words?
Government representatives are difficult to contact because they are important people for your state and country. An advice for you would be not to call the senator by phone because the office will be very busy during working hours and you might not be able to get in touch with the Senator himself. Even if you get in touch, you will not know whether the person you spoke to will deliver your message or when.
That is why the best way to contact a government representative is to write an email through their online portal. Filling in the contact information is easy, but how you choose your words and phrase your concerns make the actual difference here. Your message needs to sound professional, strong, and convincing in order to get the senator to read the message and take action. 
Choose to Contact Senator Roy Blunt with DoNotPay!
Since it is pretty stressful to contact a government representative yourself, you can always choose to do it with DoNotPay! We take all the burden from your shoulders.
All you need to do is:
1. Search for the Contact Your Government Representative product on DoNotPay.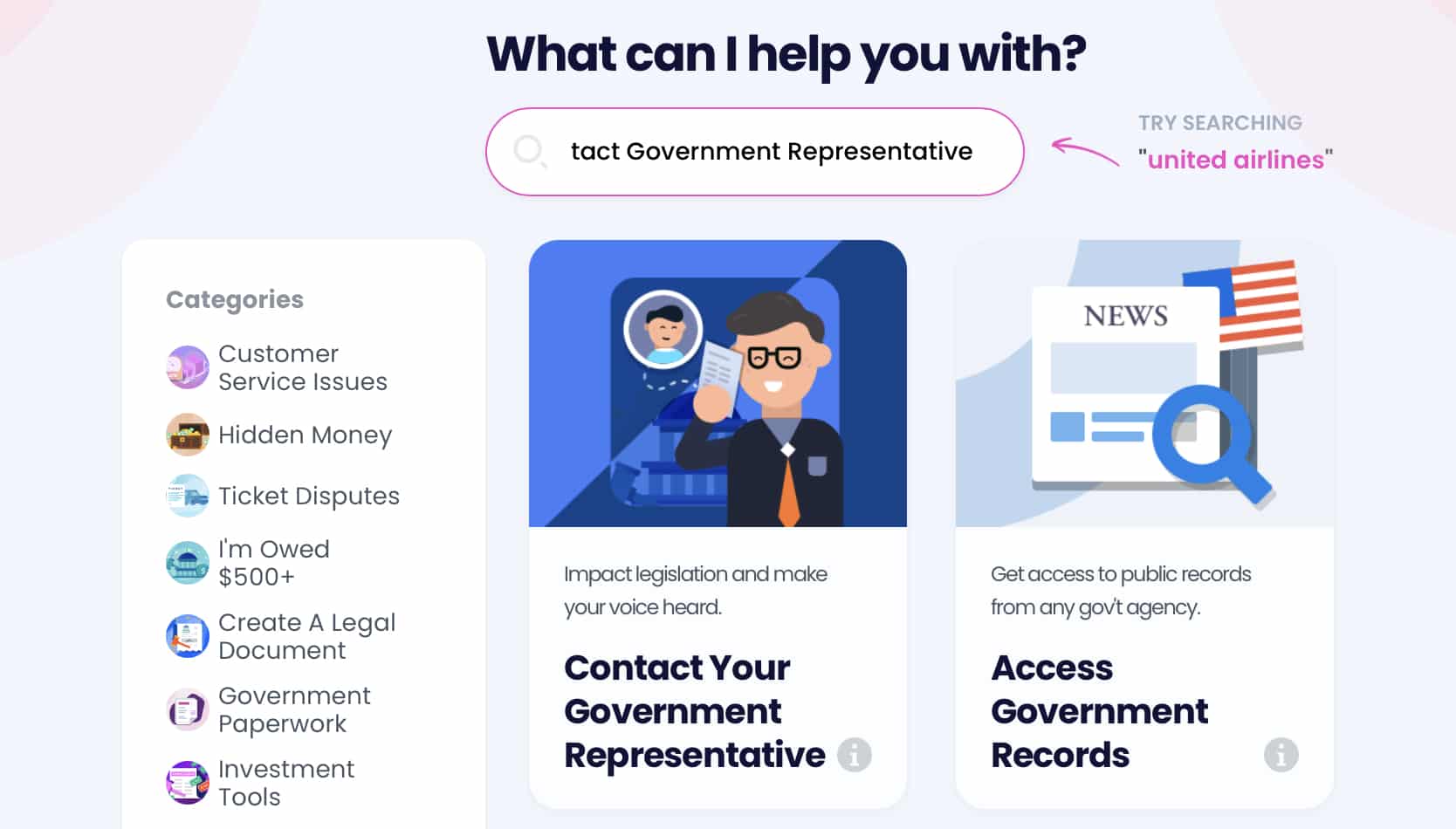 2. Choose whether you wish to Contact your Senator, House Representative, Governor, President, or Mayor.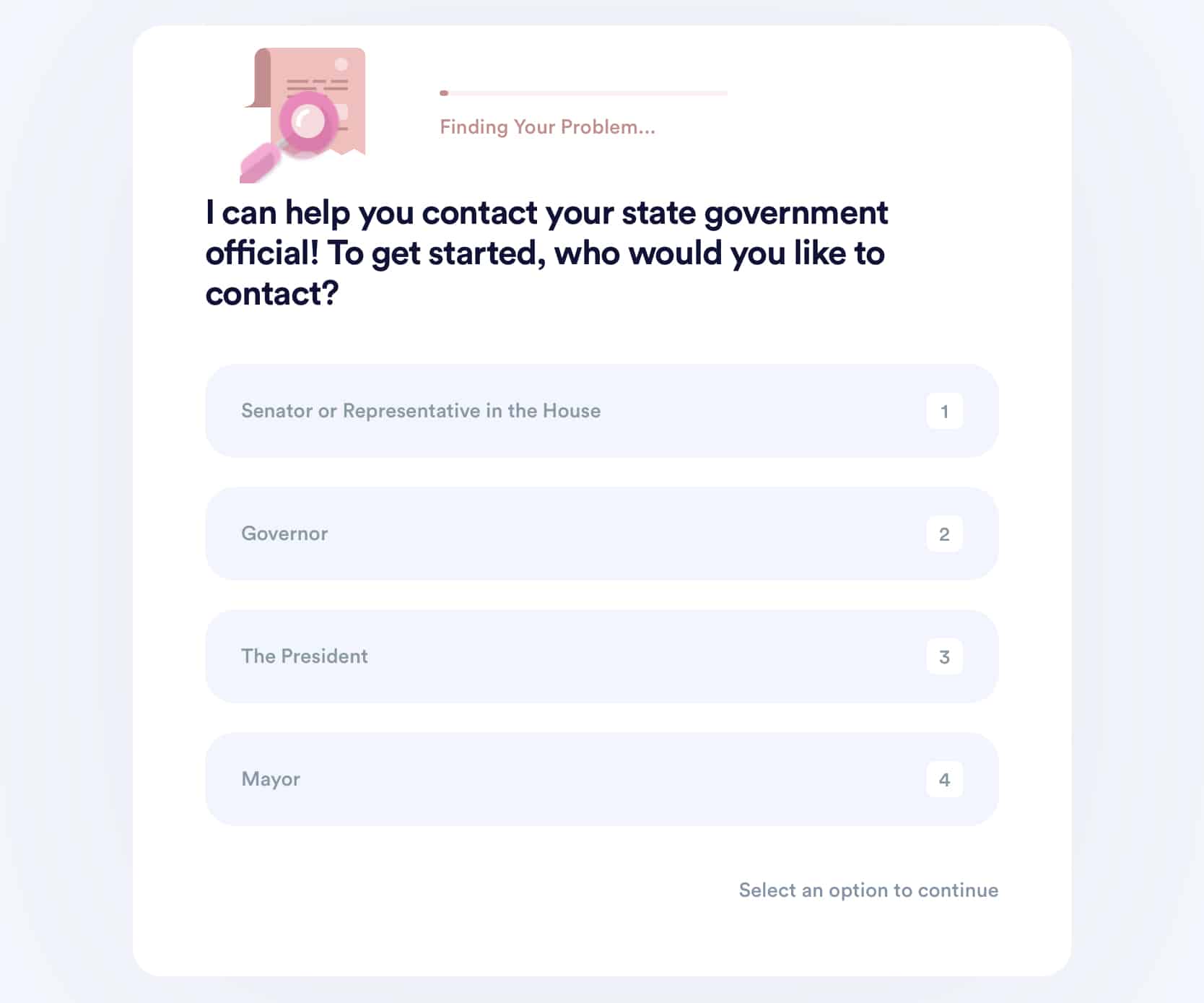 3. Tell us why you wish to contact your representative, which bill or issue you are concerned about, and what your desired outcome is.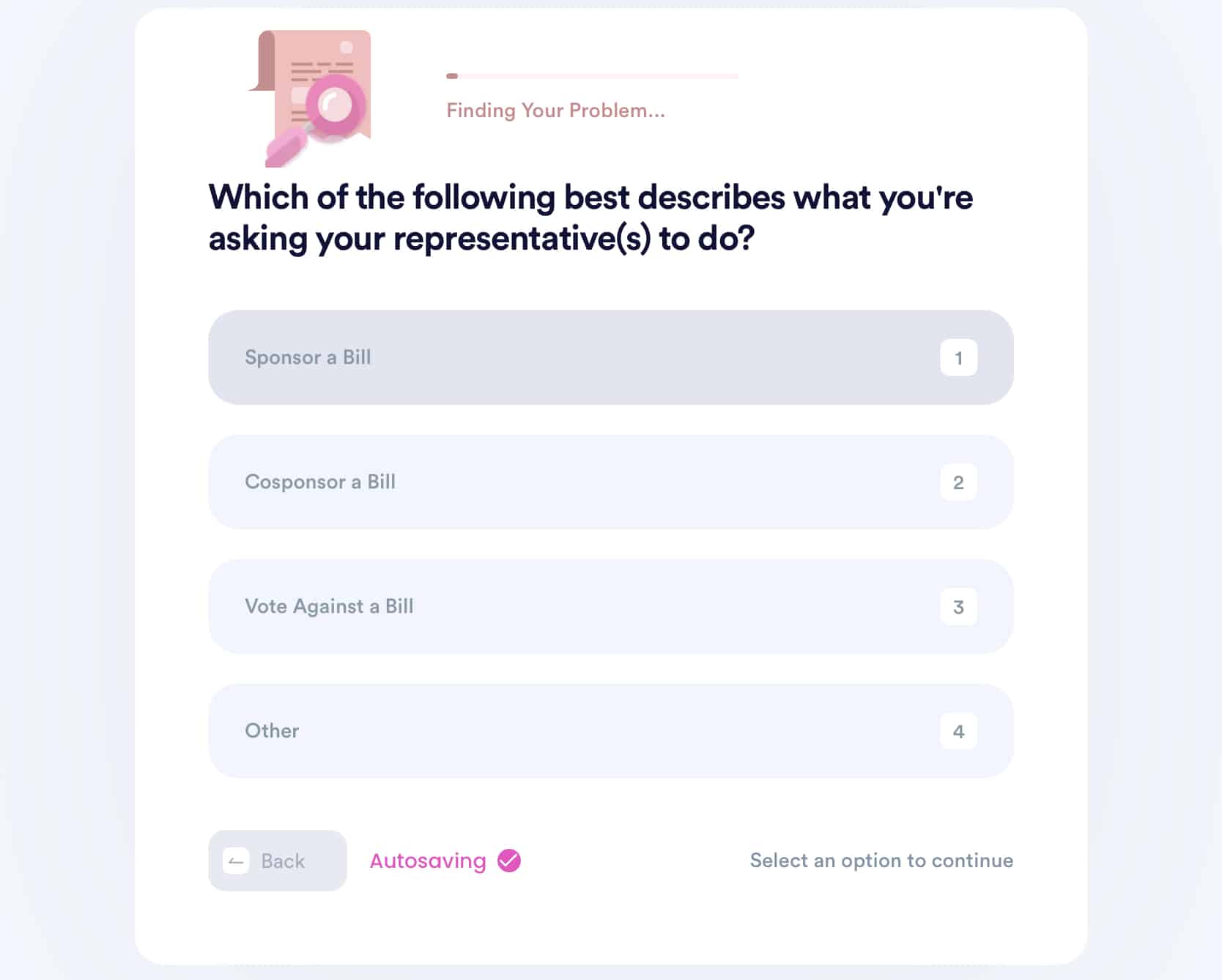 That's it! After you complete these simple steps, DoNotPay will take care of the rest! We will make sure that your message is delivered to the senator in the most proper and professional way.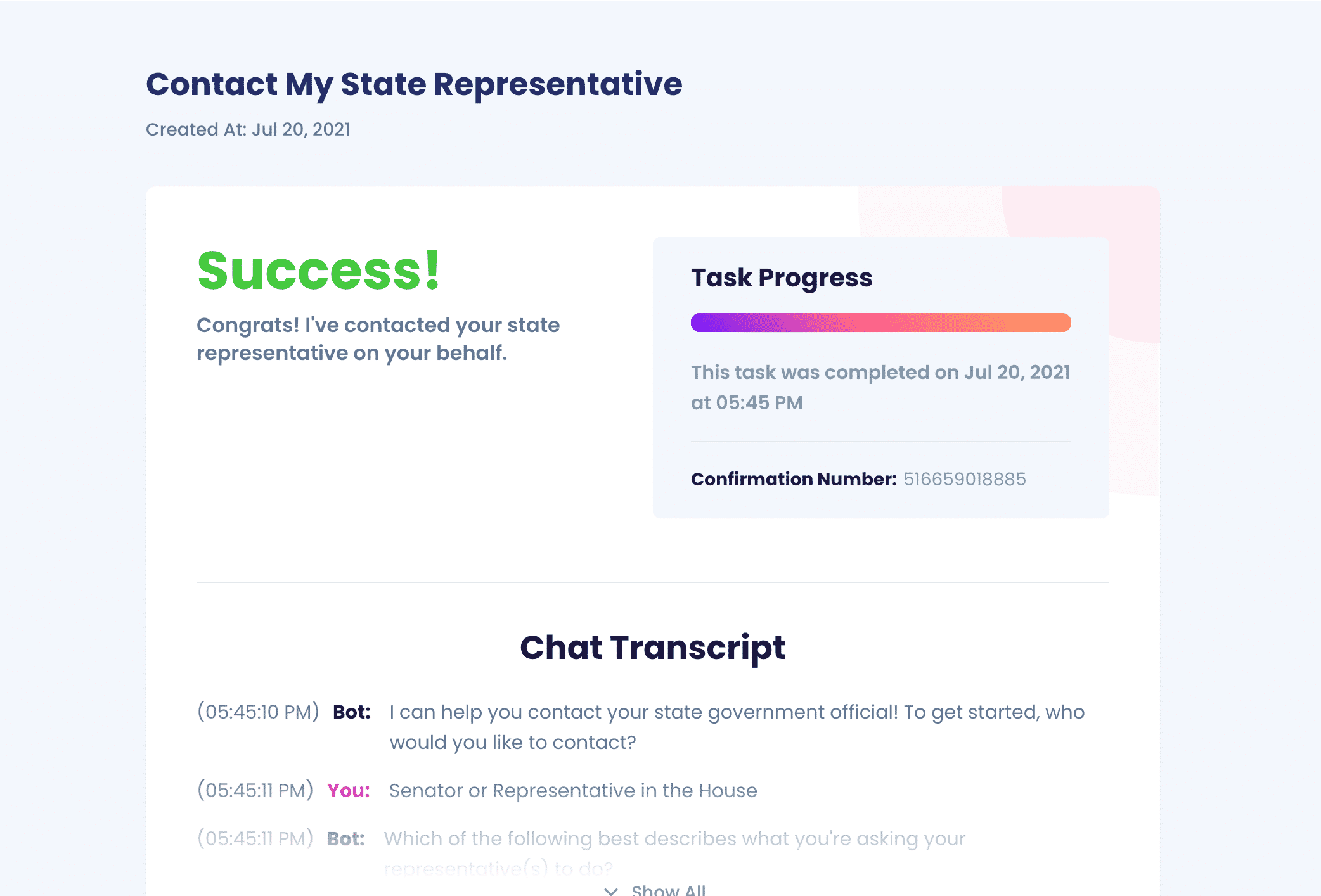 DoNotPay Does More!
DoNotPay does not only contact government representatives on your behalf, but it also provides you with much more! Some of these services include: