Senator Ron Johnson Contact Information
To ensure your voice is heard for making an impact, you should contact a government representative! Senators, Governors, and Representatives care about their supporters and what they have to say as they aim to be reelected. However, we are aware that it can be quite difficult to find the proper way to contact a representative.
This article will inform you on how you can contact Senator Ron Johnson, and it will introduce you to an incredibly easy and fast way to do so using DoNotPay.
How to Contact United States Senator Ron Johnson
You can try calling your senator, or any other government representative. United States Senator Ron Johnson has four office locations, three in the state of Wisconsin and one in the Senate Office Building in Washington DC. You should contact him at the office closest to your location. Here is a list of the exact location of the office, and their phone number:
Milwaukee, Wisconsin: located on 517 East Wisconsin Avenue Suite 408, Milwaukee WI 53202. Phone Number: (414) 276-7282, Fax: (414) 276-7284
Madison, Wisconsin: located on 5315 Wall Street Suite 110 Madison, WI 53718. Phone Number: (608) 240-9629, Fax: (608) 240-9646
Oshkosh, Wisconsin: located on 219 Washington Avenue Suite 100 Oshkosh, WI 54901, Phone Number: (920) 230-7250, Fax: (920) 230-7262
Washington, D.C.: located on 328 Hart Senate Office Building Washington, DC 20510, Phone Number: (202) 224-5323, Fax: (202) 228-6965
The following table shows an overview of what you need to know about Senator Ron Johnson, and the main ways to contact him:
| | |
| --- | --- |
| State | Wisconsin |
| Political Party | Republican |
| Entered Office | 3rd of January 2011 |
| Term Expires | 3rd of January 2023 |
| Main Mailing Address | 328 Hart Senate Office Building Washington, DC 20510 |
| Main Phone Number | (202) 224-5323 |
| Website | http://www.ronjohnson.senate.gov/ |
| Email | Fill out an email form found here. |
| Social Media | Twitter |
Services Offered by Senator Ron Johnson's Office
Student services: Senator Ron Johnson's office offers assistance with Student Loans. The loan services offered are:

Income-Driven Plan
Public Service Loan Forgiveness
Deferment
Forbearance

Flag Requests: The Senator's office can arrange for an American flag to be flown over the U.S. Capital if a Wisconsin resident wishes to purchase one.
Apply for Internship: There are internship opportunities available in all four offices. Internships in Washington D.C. focus more on legislative processes, whereas internships in Wisconsin focus on casework and constituent services.
Veteran Services: There are seven veterans on the staff of Senator Ron Johnson's office. The senator offers assistance to those who need any help working with the federal government. Learn more about veteran services here.
Service Academy Nominations: The nomination process is very competitive. You can learn more about the eligibility criteria, evaluation criteria, and the nomination process as a whole here.
D.C. Tour Requests: You can request a tour of the Capitol and White House. However, this service is suspended as both the Capitol and the White House are closed for tours due to the ongoing COVID-19 Pandemic. 
Senator Ron Johnson Offers Help with Federal Agencies
Senator Ron Johnson provides help and assistance to those having trouble with federal agencies. You can also contact the senator to discuss certain matters concerning the state of Wisconsin and the nation as a whole. You can do so by filling out the webform found here. The topics you can discuss with Senator Ron Johnson include but are not limited to:
Agriculture
Budget
Defense
Economy and Jobs
Education and Labor
Energy
Environmental
Foreign Relations
Health
Homeland Security
Immigration
Judiciary
Social Issues
Social Security
Taxes and Trade
Telecommunications
Transportation
Veterans
Welfare
Why It Can be Difficult to Contact United States Senator Ron Johnson
Contacting a United States Senator is often found to be challenging. If a member of the Senator's office answers the phone, then there is no guarantee that the person taking your call will successfully and accurately pass your message.
Writing an email can be intimidating as it must be professionally written and you need to successfully argue your point if you're hoping that Senator Ron Johnson will take the desired action.
Therefore, DoNotPay is the best way to contact a government representative!
Let DoNotPay Contact Senator Ron Johnson for You!
DoNotPay is a reliable and convenient service that can contact any representative of the U.S. government on your behalf. All we need from you is:
1. Search for "government" or "legislator" on DoNotPay and select the "Contact A Government Representative" product.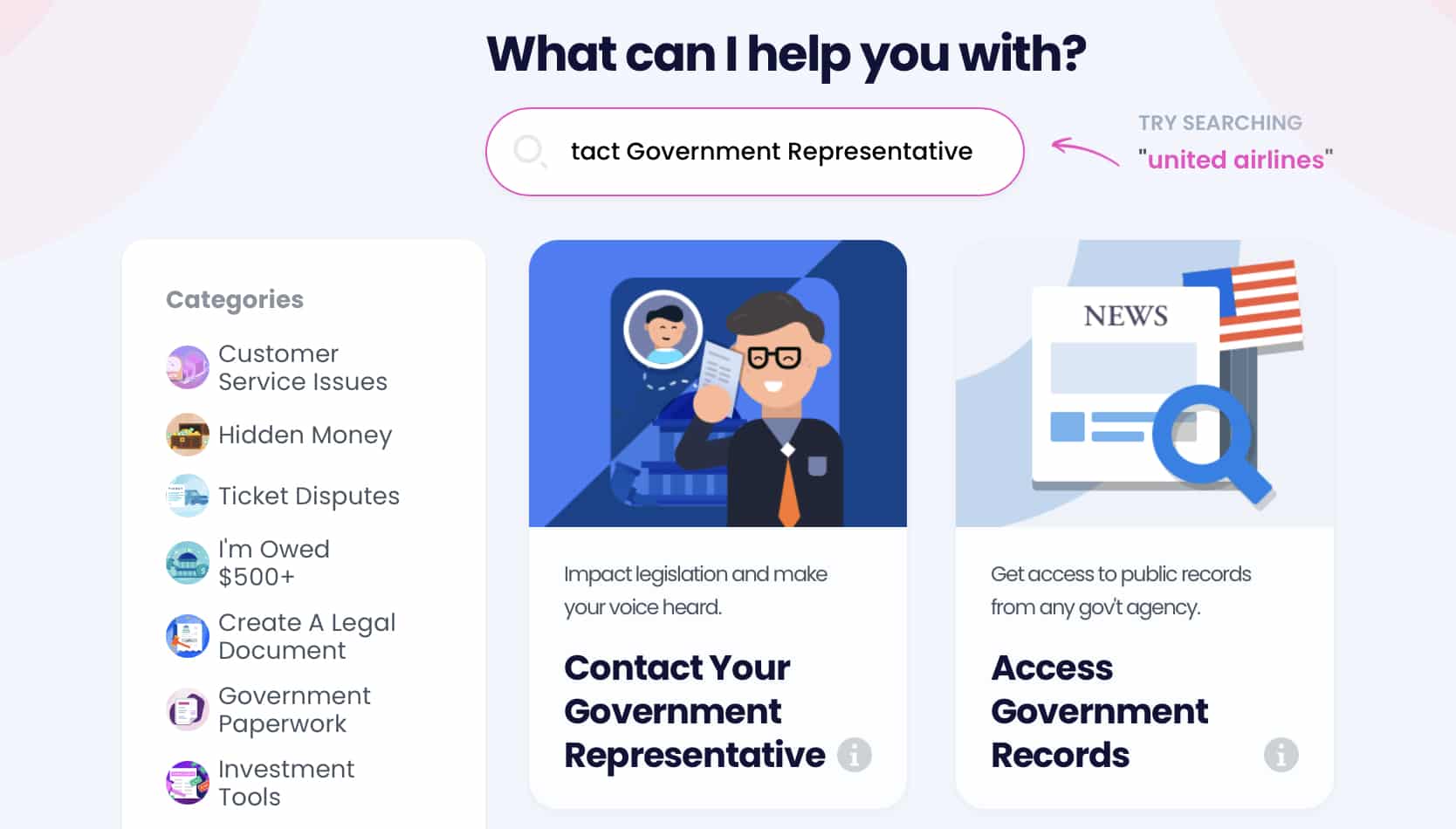 2. Choose whether you want to contact your Senator, House Member, Governor, President, or Mayor.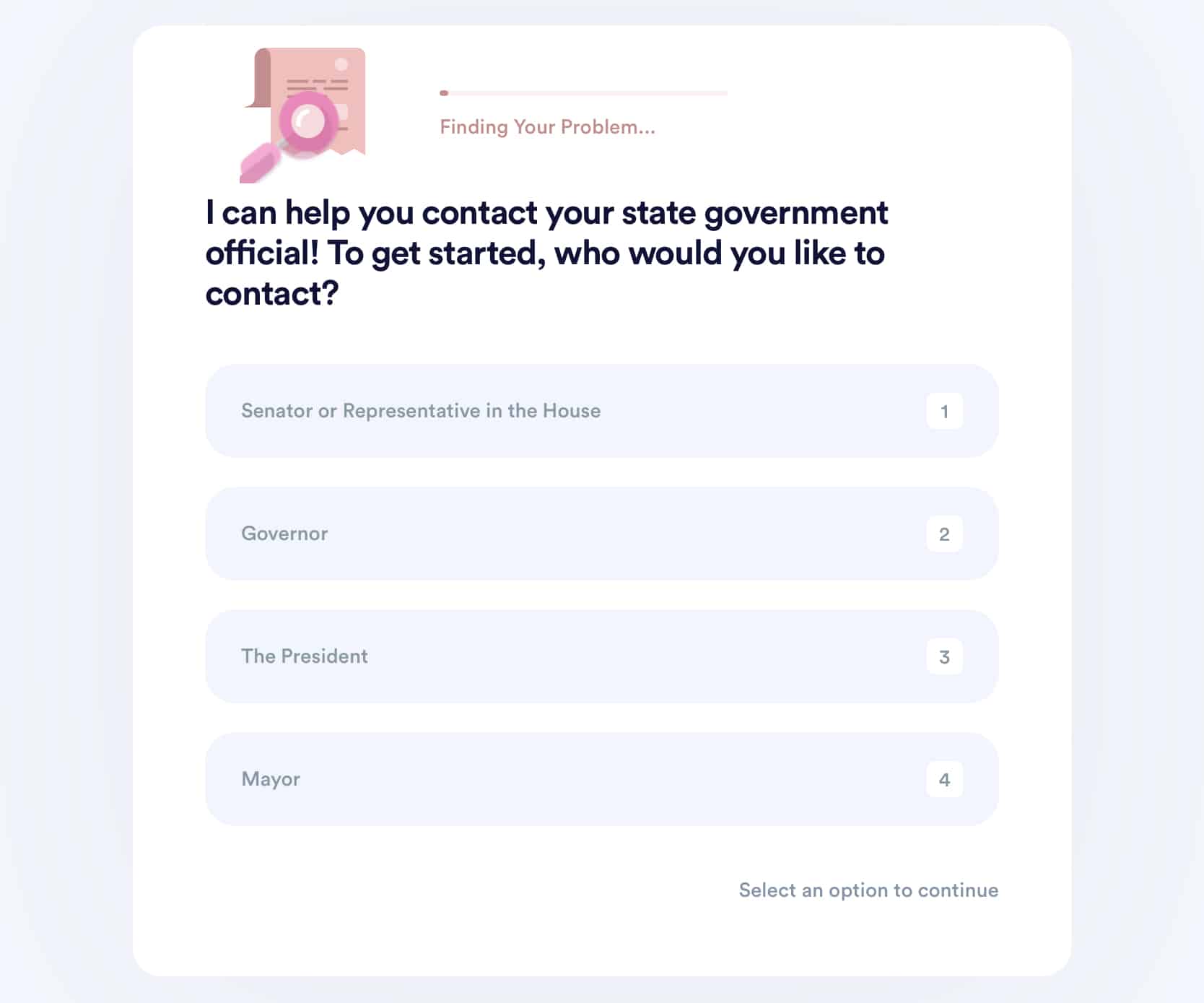 3. Tell us why you're contacting your representative.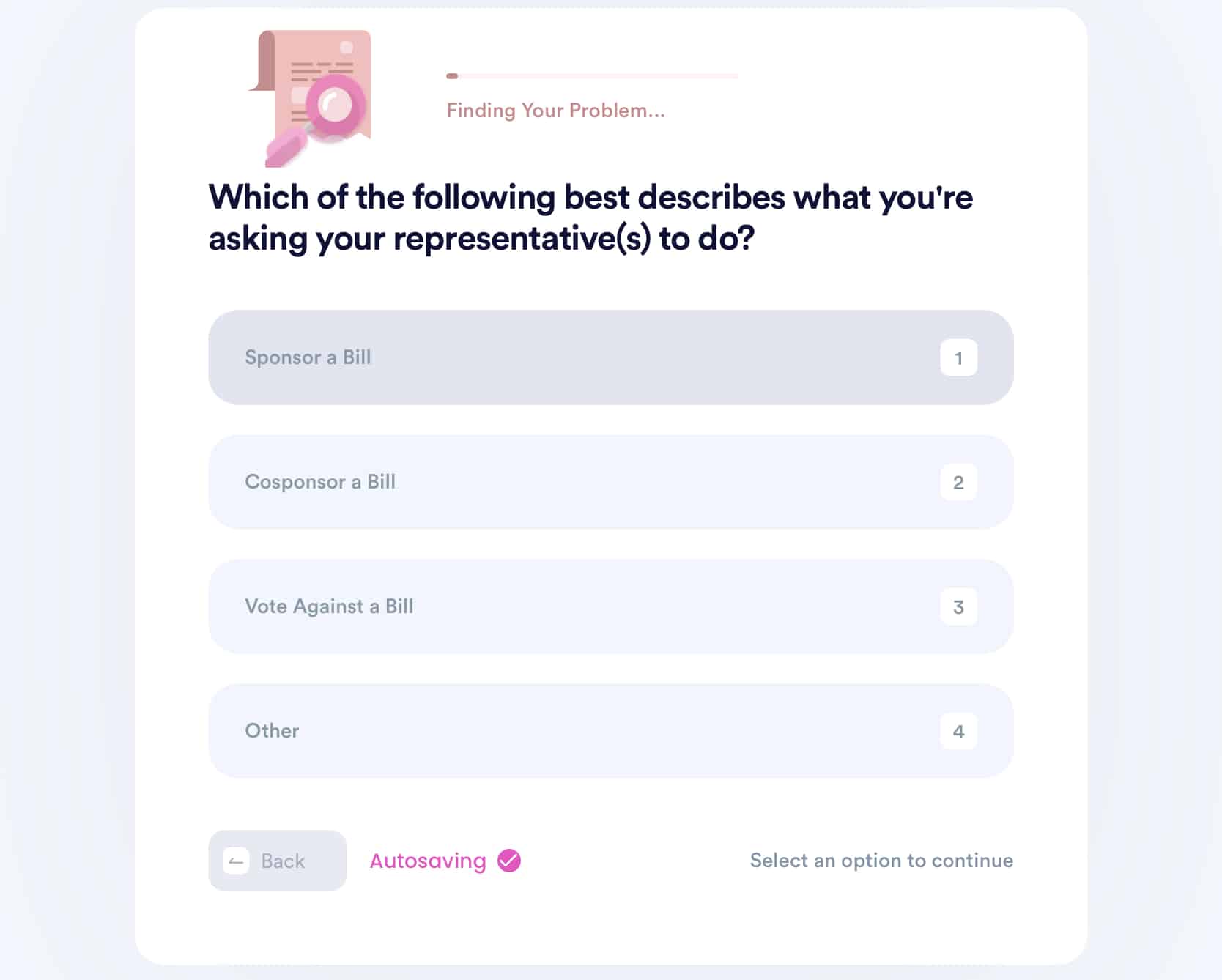 That's all there is to it! DoNotPay's bots will fill out contact forms or email the appropriate representative on your behalf!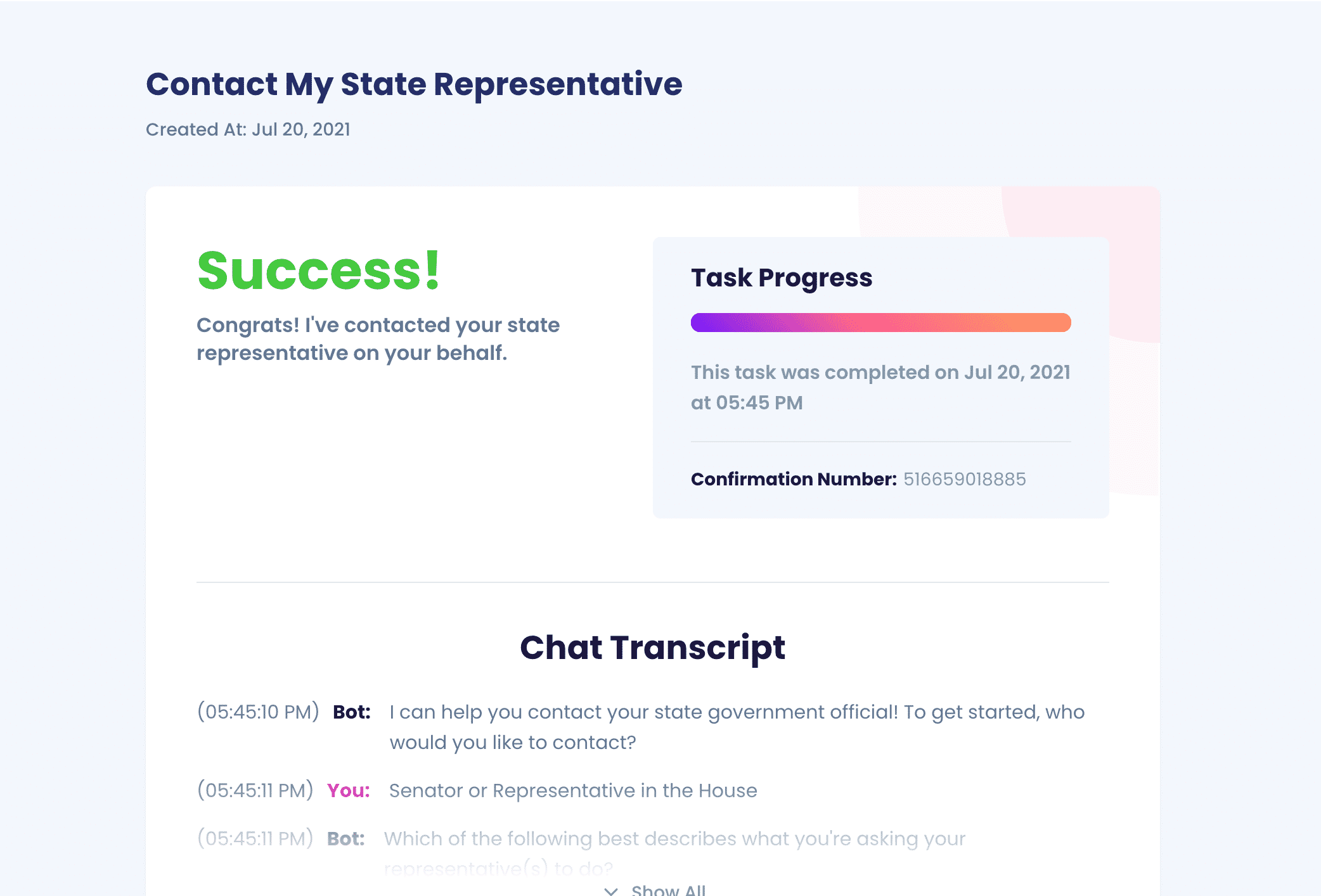 DoNotPay Does That and More…
Not only does DoNotPay contact any government representative for you, it can also: