Senator Richard Burr Contact Details
Contacting a representative of the U.S. government is one of the best ways to ensure that your voice is heard! Your opinion on the issues in the nation and the legislation is important, and representatives welcome the ideas and requests of the general population as they wish to be reelected.
This article will guide you on how you can contact U.S. Senator Richard Burr. It will also introduce you to , a reliable service that makes it much easier to contact senator Richard Burr or any other U.S. government representative!
About Senator Richard Burr
Richard Burr is an American businessman and politician who is currently serving as the senior United States Senator of North Carolina, a seat he has held since 2005.
After graduating from Wake Forest University, he was a sales manager for a gardening equipment company.
In 1994, he was first elected to the United States House of Representatives for North Carolina's 5th Congressional District.
Burr chaired the Senate Intelligence Committee from the 3rd of January 2015 until the 15th of May 2020.
He also temporarily stepped down as the Chair of the Senate Intelligence Committee on the 15th of May 2020 amid allegations of insider trading during the COVID-19 pandemic. This was investigated by the FBI and the case was closed with no charges against Burr.
He assumed office in February 2021 as a Ranking Member of the Senate Health, Education, Labor and Pensions Committee.
How to Contact Senator Richard Burr
You can always call a senator or any other government representative for assistance. If you decide to do so, make sure to follow a script that will include all the information you want to convey.
Senator Richard Burr has five office locations, one in Washington D.C. and four in North Carolina. Here is a list of their addresses, and their phone numbers:
Asheville, North Carolina: Located on Federal Building 151 Patton Avenue Suite 204, Asheville, NC 28801, Phone Number: (828) 350-2437
Winston-Salem, North Carolina: located on 2000 West First Street Suite 508, Winston-Salem, NC 27104, Phone Number (800) 685-8916 or (336) 631-5125
Wilmington, North Carolina: located on 201 North Front Street Suite 809, Wilmington, NC 28401, Phone Number: (888) 848-1833 or (910) 251-1058
Rocky Mount, North Carolina: located on 100 Coast Line Street Room 210 Rocky Mount, NC 27804, Phone Number: (252) 977-9522

This office location offers meetings by appointment only

Washington, DC: 217 Russell Senate Office Building Washington, DC 20510, Phone Number: (202) 224-3154

This office location offers meetings by appointment only
The following table offers an overview of all you need to know about contacting North Carolina Senator Richard Burr
| | |
| --- | --- |
| State | North Carolina |
| Political Party | Republican |
| Entered Office | 3rd of January 2005 |
| Term Expires | 3rd of January 2023 |
| Main Mailing Address | 217 Russell Senate Office Building Washington, DC 20510 |
| Main Phone Number | (202) 224-3154 |
| Email Address | To send an email to the senator, fill out the form found here. |
| Official Website | https://www.burr.senate.gov/ |
| Social Media | |
Important note: mail delay
As a result of increased security concerns in the U.S. Capitol, all mail that is sent to Richard Burr's office in Washington, DC is expected to face significant delays due to security screening procedures.
If your issue is time-sensitive or urgent, call Burr's office in Winston-Salem. If you are from North Carolina you can call toll-free at 800-685-8916.
Services offered by Senator Richard Burr's Offices
Flag Requests
Visiting DC and Tour Requests
Economic Development and Grants
Internships
Help with a federal agency
Here is a list of requests you can make to the Senator's office for help with a federal agency:
Centers of Medicare and Medicaid Services
Affordable Care Act Comptroller of the Currency
Department of Education
Department of Health and Human Services
Department of Housing and Urban Development
Department of Justice
Department of Treasury
Department of Veteran Affairs
DHS USCIS State Department
Employee Benefits Security Administration
Equal Employment Opportunity Commission
U.S. Postal Service
Federal Aviation Administration
Federal Bureau of Prisons/ DOJ
IRS Release Form
National Labor Relations Board Department of Labor
North Carolina Department of Health and Human Services
O.C.C.
And More!
Why It's Hard Contacting A Senator by Yourself
If you want to reach a senator, it is not recommended for you to do so through the phone. It is difficult to communicate all of your ideas in a phone call, and it is possible that the staff member who answered your phone call will not accurately deliver your message to the senator.
Writing an email is recommended, however, it can be intimidating to do so as the email must be professionally written and include strong arguments of your standpoints. In this case, is your best option to contact a government representative!
Contact U.S Senator Burr with DoNotPay
's Contact a Government Representative product can contact any U.S public official for you! Why spend long hours on the phone or on your computer when you can get your message across in 5 minutes with DoNotPay? Here's what using would look like:
1. Sign-up for on the app or website.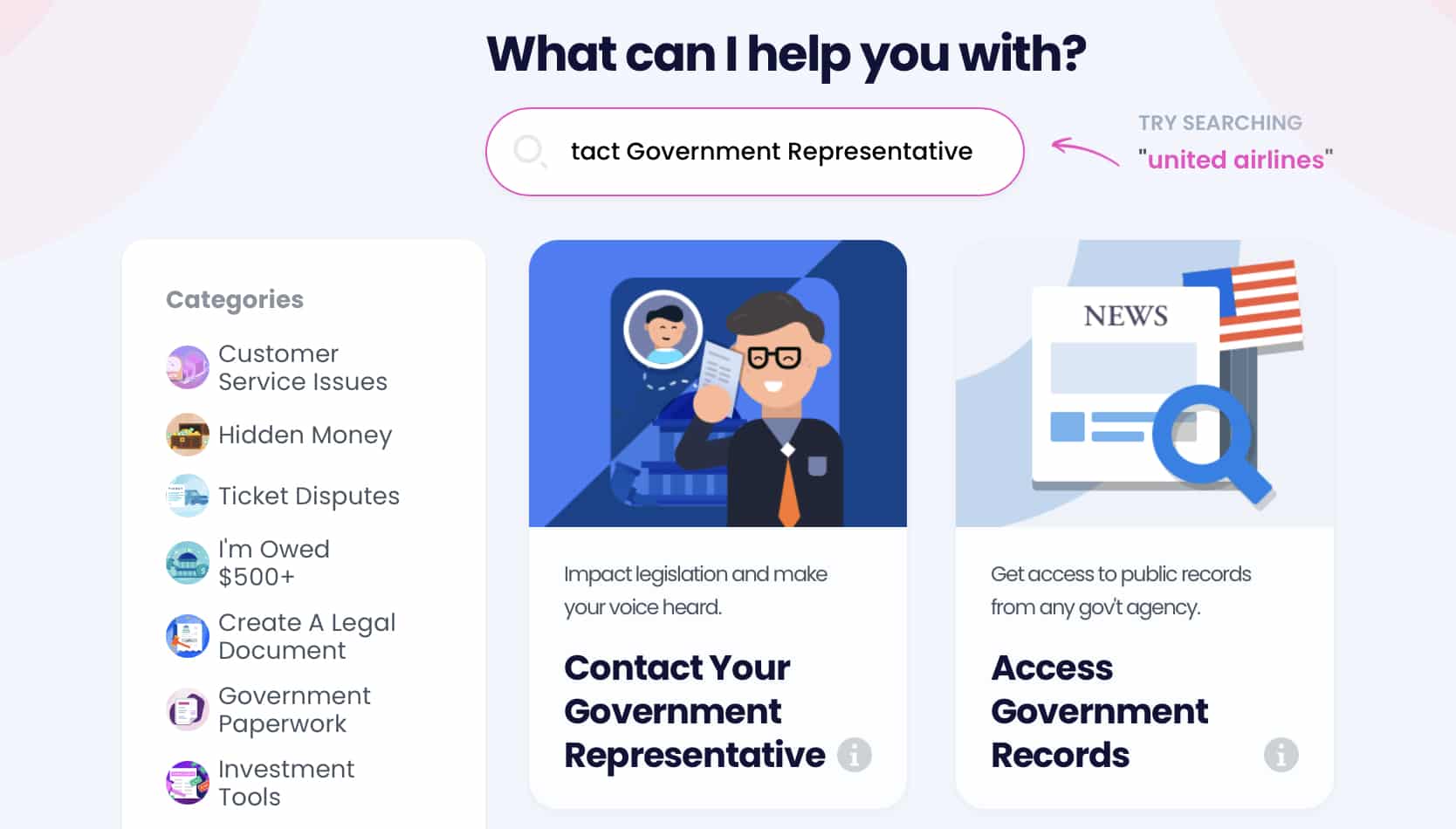 2. Search for "government" on the DoNotPay search bar and select the product.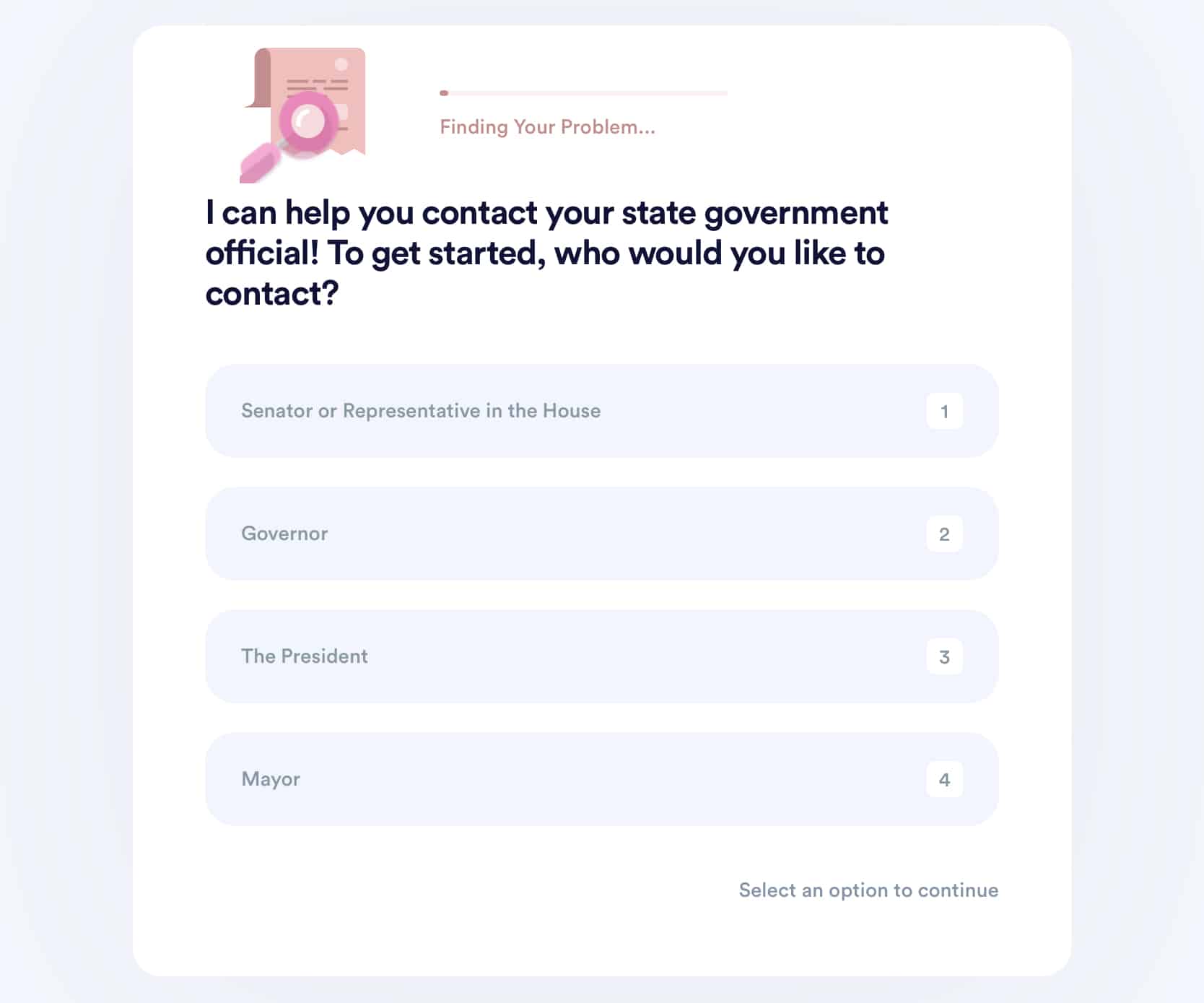 3. Let us know what representative you would like to contact:
Senator
House Representative
Mayor
Governor
President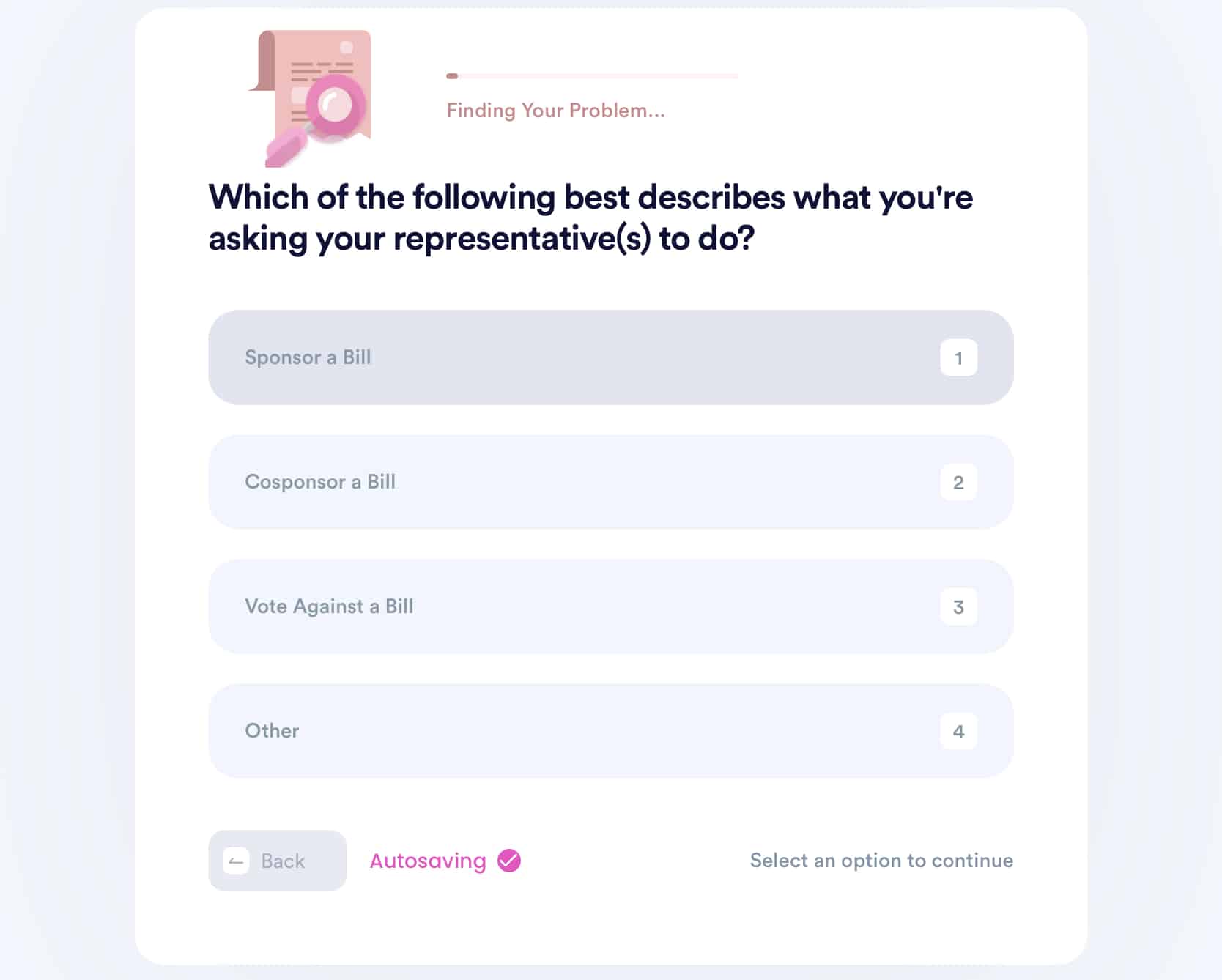 4. Describe the reason for your correspondence and provide the solutions you would like implemented in your community or nation.
That's all! 's speedy bots will submit your message on the legislator's website! We'll take care of the formatting so the message is formal and detailed.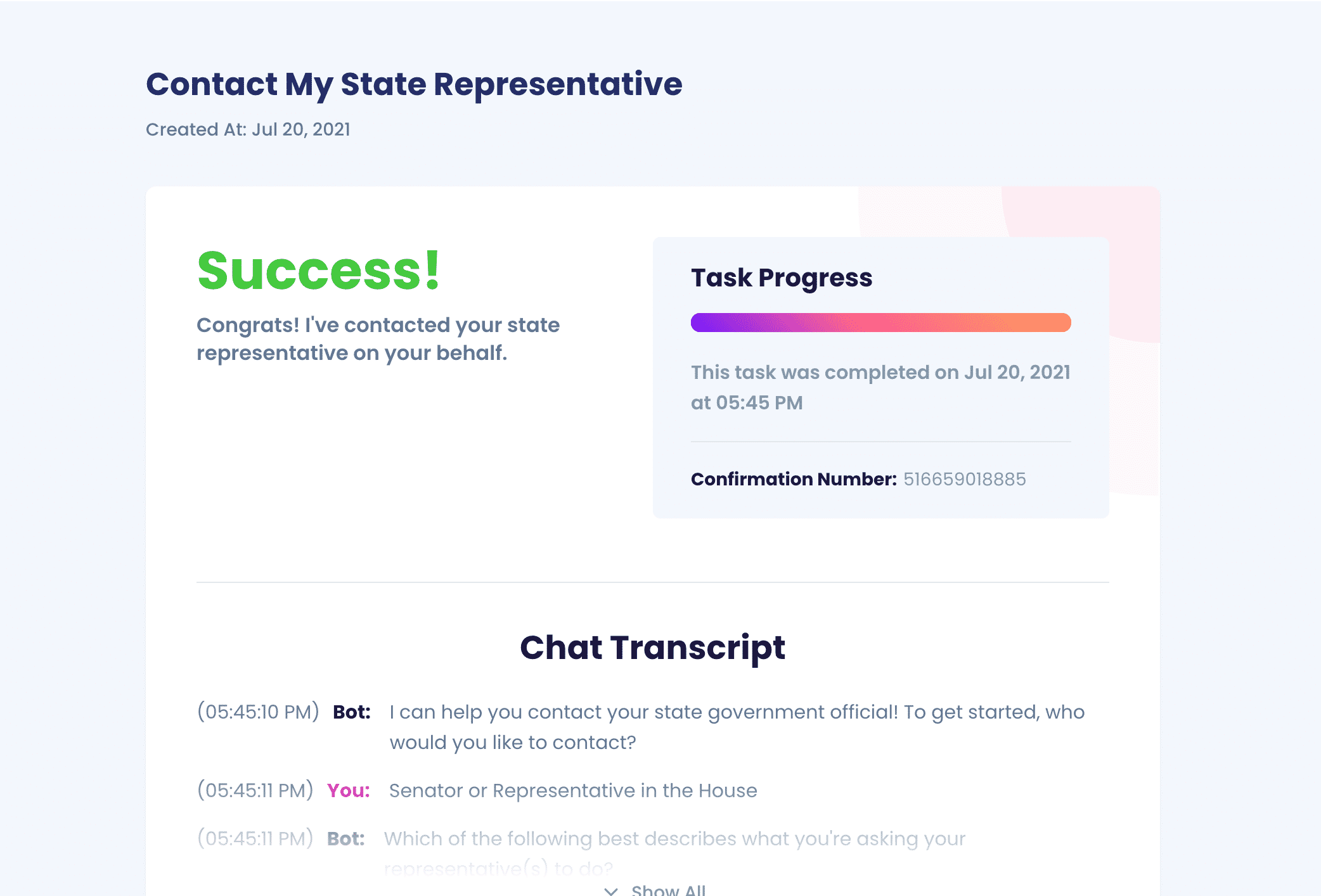 DoNotPay is Your Personal Assistant!
In a hurry and don't have time to handle your daily tasks yourself? Use to make your life easier! Here are some other products that can help: