Senator Rand Paul Phone Number and More Details
Republican Senator Rand Paul represents Kentucky and has taken stands on issues such as criminal justice reform, unemployment, and COVID-19 mask mandates. Do you have an issue that you'd like to discuss with him? Find information about how to contact him and his platform. Let help you generate a professional message to send to Senator Rand Paul!
Who Is Senator Rand Paul?
Rand Paul is a Republican senator for the state of Kentucky. He was previously an ophthalmologist and spent several years doing eye surgery before turning to politics. He is a conservative and was previously a candidate in the 2016 presidential election. He suspended his campaign and to support the eventual winner, Donald Trump. Senator Paul has expressed his wish for the Republican party to be more representative of the interests of the middle class and make sure it is not taken over by Wall Street interests.
Rand Paul believes strongly that the Fourth Amendment (protects rights to privacy and prohibits illegal search and seizure) is as important as the Second Amendment (supporting the right to bear arms). He also has supported cannabis legalization in Kentucky. During the COVID-19 pandemic, he became known in the media for clashing with Dr. Anthony Fauci.
| | |
| --- | --- |
| Issue | Stance |
| Cannabis | Pro-Legalization |
| Abortion | Pro-Life |
| Privacy | Right to privacy should be protected |
| Police Reform | Pro |
| Iraq War | Opposed |
| Saudi Arabia Weapons Trades | Opposed |
| LGBTQ+ Marriage | Opposed |
| Border Wall | Opposed |
| Immigration | Pro |
| COVID-19 Lockdown Measures | Opposed |
| Climate Change Action | Opposed |
How to Contact Senator Rand Paul
The table below shows all of Senator Rand Paul's contact details:
Mode of Contact
Details
Email Address
paul.senate.gov/connect/email-rand
Schedule a Meeting with Rand Paul
paul_schedule@paul.senate.gov
Phone Number
(202) 224-4343
Twitter
https://twitter.com/RandPaul
Instagram
https://www.instagram.com/senatorrandpaul

https://www.instagram.com/drrandpaul

Facebook
https://www.facebook.com/SenatorRandPaul/
Senator Website
https://www.paul.senate.gov/
Campaign Website
https://randpac.com/
For internships with his campaign
https://randpac.com/intern/
Contacting Senator Rand Paul
Here are some tips to keep in mind when reaching out to Senator Rand Paul, or any government representative:
Choose the best means of communication. Senator Rand Paul can be most directly contacted by email or phone, as both lines of communication are direct. If you are within reasonable distance to Senator Paul, it may be advisable to schedule a personal meeting to get your voice heard one-on-one and to avoid going through any middlemen in the process.
Prepare your argument. If you end up with a phone call or meeting, you should make sure you have the office worker's undivided attention! Make sure you have a clear idea of what action you want the Senator to take, why you feel strongly about it, and why they should also feel strongly about it.
Why It Can Be Difficult to Reach Representatives
Government officials have many duties, and represent many people. There are two senators for every state, and therefore each senator represents a vast array of constituents within their area. With 4.46 million people in Kentucky, that's a lot of voters!
It can be difficult to contact representatives in a timely manner, and phone calls or voicemails can easily be lost within the hustle of government bureaucracy or shelved away for undefined amounts of time. Emailing can exacerbate this issue, as messages can be easily disregarded, or may only reach office staff. Further, emailing requires a lot of preparation to make sure the tone, formality, and argument are clearly made. This can be frustrating if there is no response!
How Can DoNotPay Simplify the Process for You?
DoNotPay works for the people and helps make contact with Senator Rand easier and more effective! We are here to help you set aside the layers of bureaucracy and more efficiently contact your representative. Follow these easy steps to have our software reach out to your representative on your behalf and get you results as soon as possible. Through this process, you can bypass bureaucratic and repetitive steps and get your message out.
1. Search for "Contact Representative/Legislator" on and select the Contact Your Government Representative product.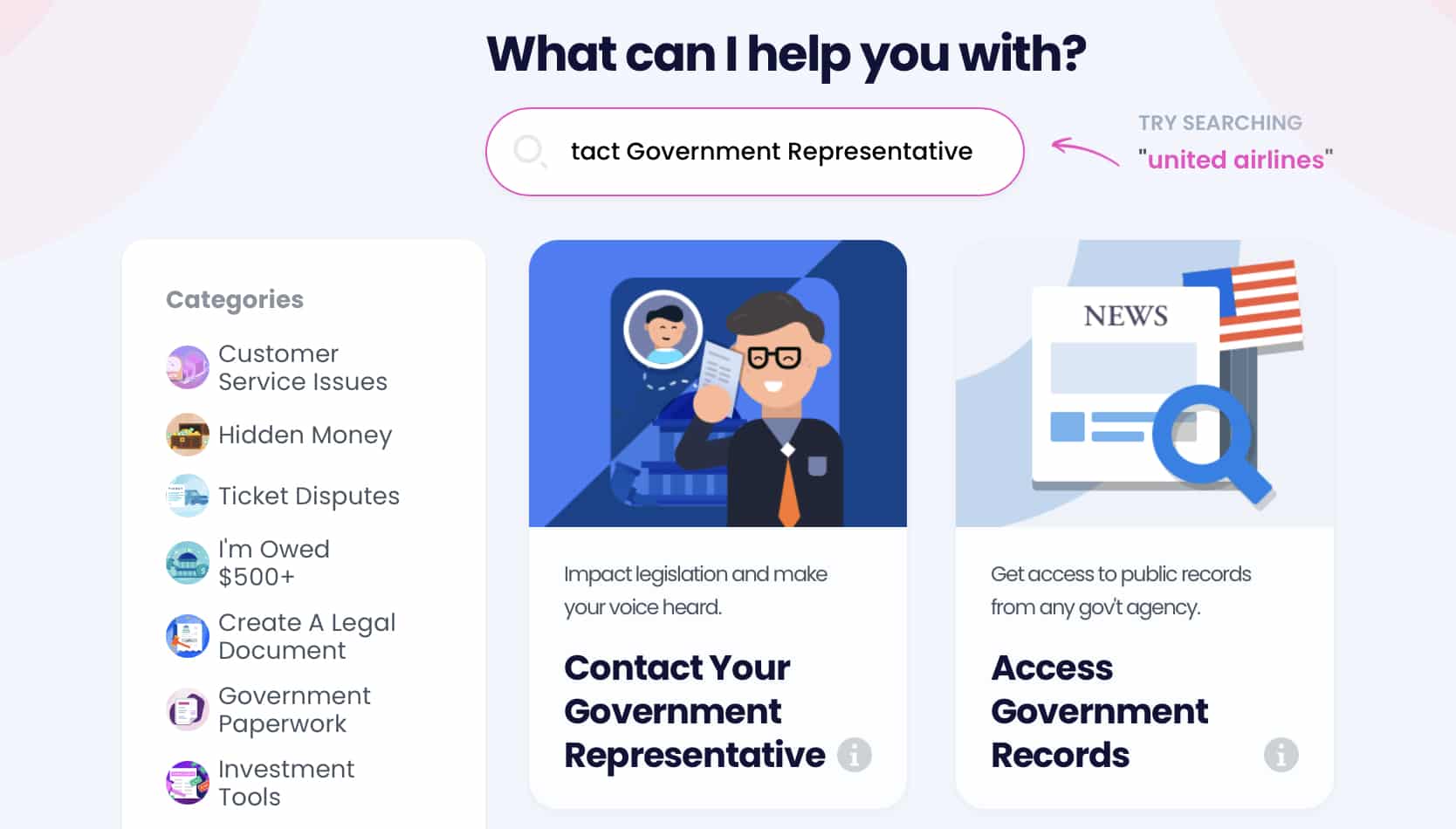 2. Choose the representative you want to contact.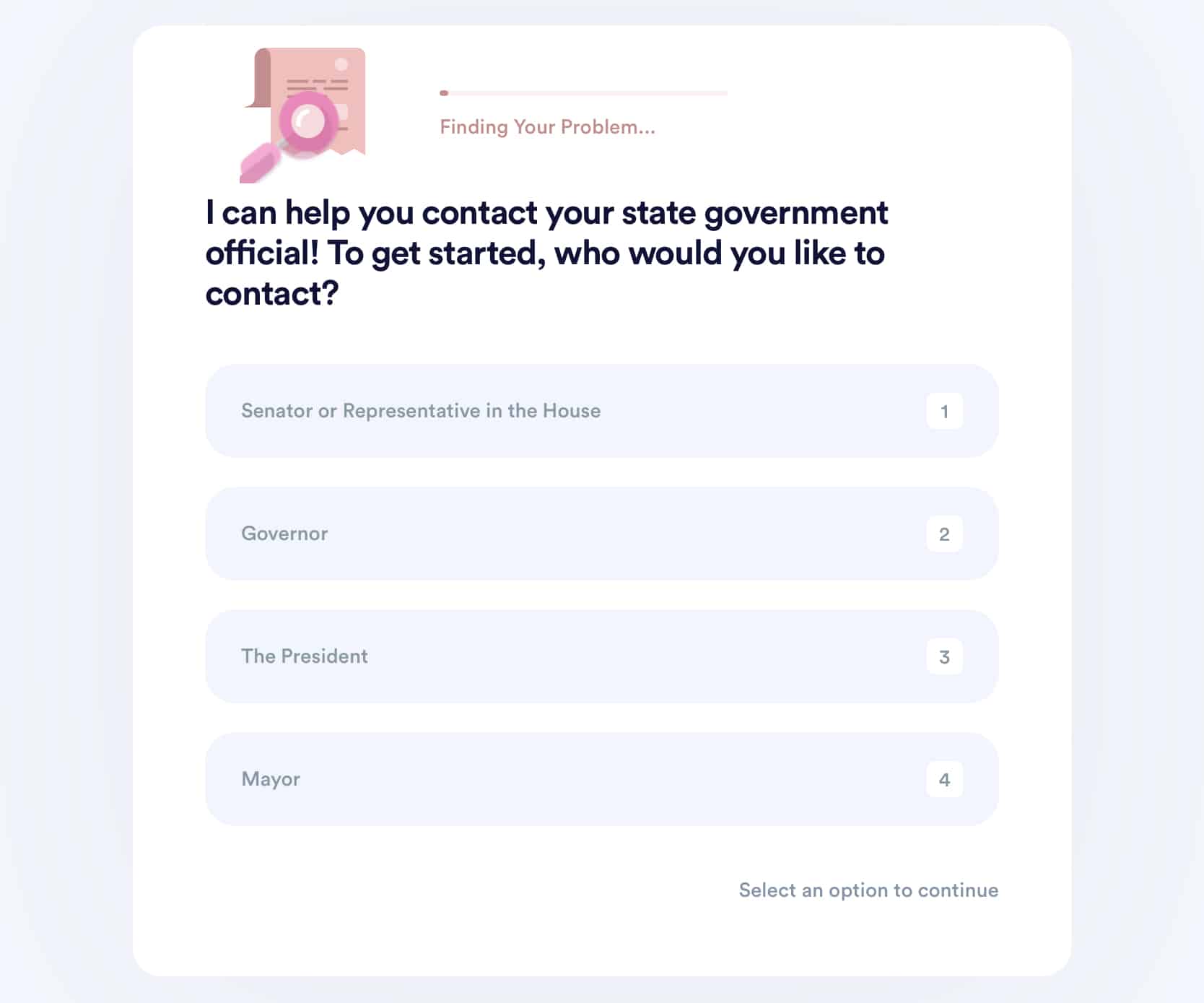 3. Tell us what drove you to contact your representative and what you what to see changed.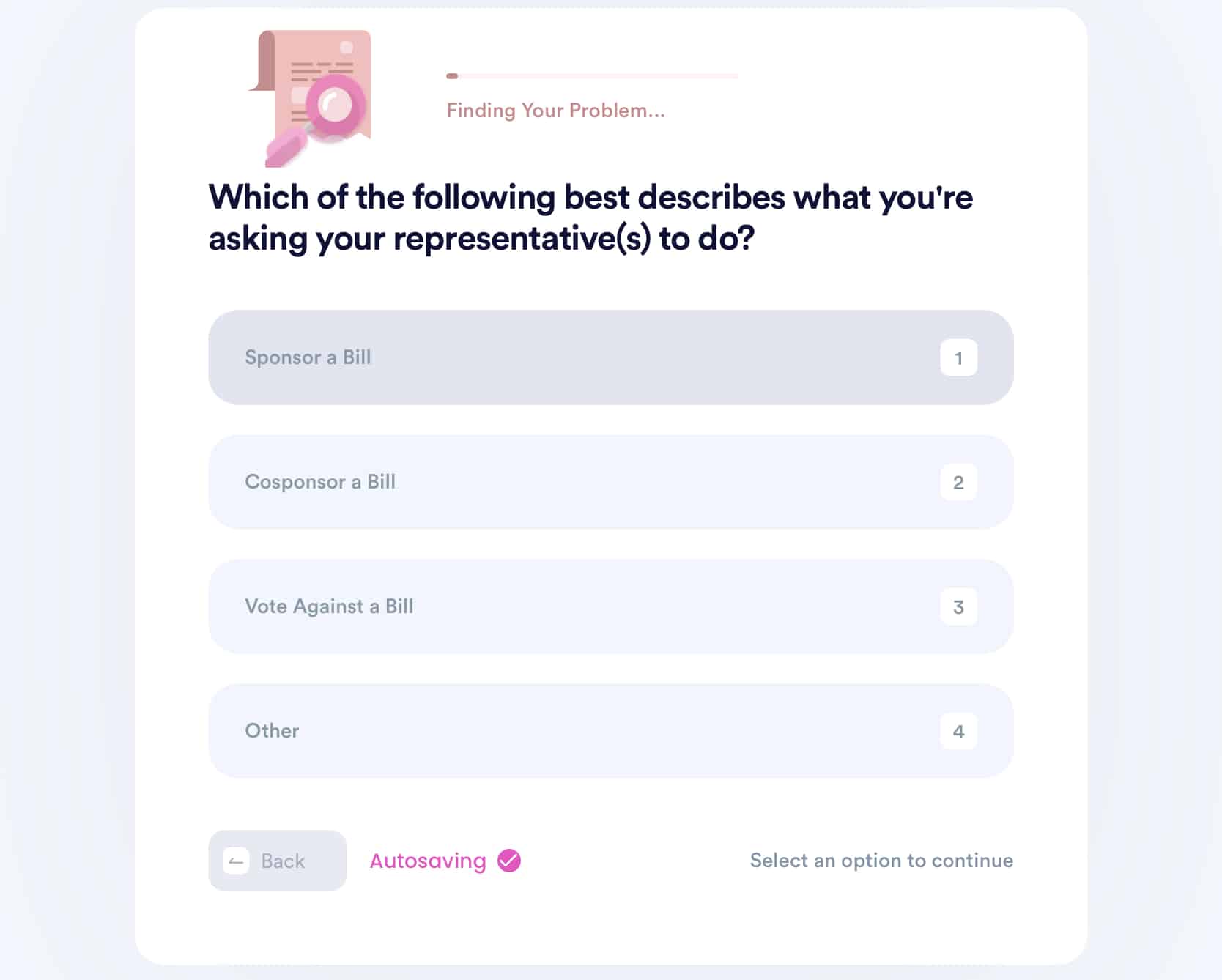 4. You're done! DoNotPay's system will create a coherent and professional message on your behalf and make sure to get it to your representative as soon as possible.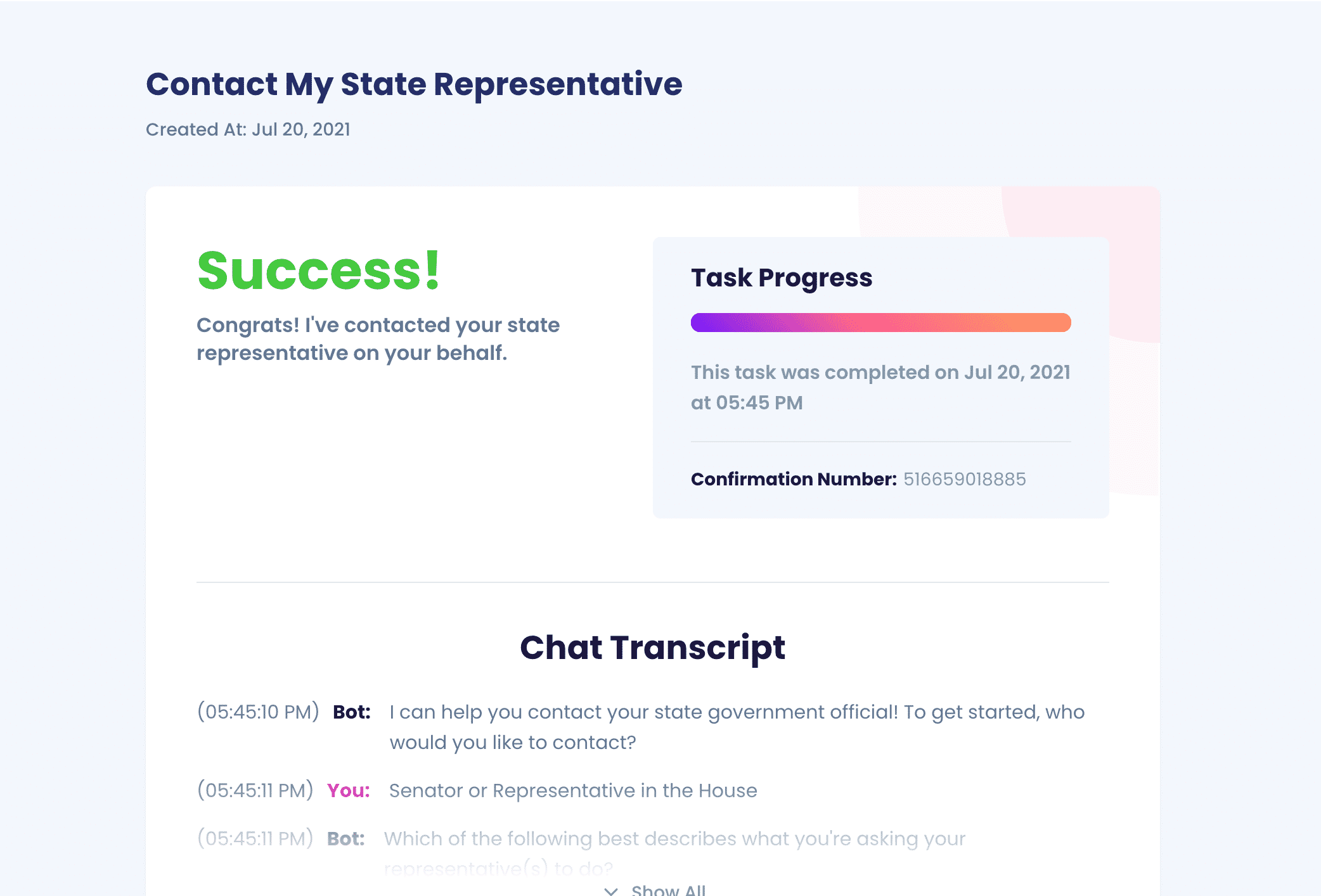 How Else Can DoNotPay Help You?