Senator Patrick Leahy Contact Information and More
Participating in local politics doesn't have to involve taking a grand stance or going through tons of bureaucracy, in fact, it can be as easy as contacting your government representatives. By reaching out to the senator of your state, for example, you can communicate concerns regarding your community, and access services such as help with federal agencies, internship opportunities, and grants.
If you live in the State of Vermont, Senator Patrick Leahy is your designated government representative in the Senate. To find out how can help you contact him quickly and effectively, keep on reading.
Getting to Know Senator Patrick Leahy
Senator Patrick Joseph Leahy was born in Montpellier, Vermont in March of 1940.
He attended Saint Michael's College, graduating in 1961. He then went on to pursue a career in law, at the Georgetown University Law Center.
He was elected into the Senate in 1974 when he was 34 years old- making him the youngest senator to have taken office in the state. He also happens to be the only democratic senator which has held office in Vermont.
Senator Leahy was also sworn in as president pro tempore of the US Senate in January of 2021. The position puts him in charge of Senate proceedings in the absence of the vice president, and it's a responsibility he previously fulfilled between 2012 and 2015.
What Are the Best Ways to Reach Out to Senator Leahy?
Address
437 Russell Senate Bldg

United States Senate

Washington, DC 20510

Official Website
https://www.schumer.senate.gov/
Email
Senator Leahy does not list his email, instead, he requests that anyone who wants to contact him do so through his official website.You can click here to fill out the necessary form.
Senator Phone Number
(202) 224-4242For urgent matters

(202) 224-4242

Fax
(202) 224-3479
Office Hours
Monday - Friday

8:30 am - 4:30 PM

Saturday - Sunday

CLOSED
What Services Can the Senator of Vermont Help You With?
Senator Leahy can help you with any of the following:
Assistance with the federal agency
Requesting a tour to Washington DC
Flag Requests
Applying for a grant
Finding internship opportunities at the senator's office
Is Senator Leahy Active on Social Media?
The odds of Senator Leahy replying to your Twitter shout-out might not be the greatest, so we don't recommend reaching out to the senator through his social media accounts. However, following him can help you to stay updated with his policies, events, and initiatives. It's also a great way to keep up with the latest news on the State of Vermont.
Here are all of the senator's social media accounts:
Where Can I Find Senator Leahy's Office?
Because the senator divides his time between Washington DC and Vermont, he has several office locations to accommodate the residents of his state. You can select whichever one of these offices is most convenient for you, they all provide the same services:
City / Town
Contact Information
Washington DC
437 Russell Senate Bldg

United States Senate

Washington, DC 20510

Phone number: (202) 224-4242

Burlington
199 Main Street, 4th Floor

Burlington, VT 05401

Phone number: (802) 863-2525 / 1-800-642-3193

Montpellier
87 State Street, Room 338

Montpelier, VT 05602

Phone number: (802) 229-0569
Things to Keep in Mind When Writing a Formal Email to the Senator
If you want to contact Senator Leahy through an email, here are some elements to keep in mind to make your writing as effective as possible:
Formality
Keep the tone of your email formal and serious. Address the senator by the appropriate title, and be sure to sign off the email with your name and contact information.
Structure
In order to grab the reader's attention, try to make the email as concise as possible. Mention your main concern within the first sentence, and break up your ideas into brief paragraphs.
Provide a solution
Be sure to provide a potential solution to your concerns, or at least mention the course of action that you would like the senator to assist you with.
Why It Might Be Tough to Contact the Senator on Your Own
Phone calls are not the way to go
The senator's phone lines are always busy, and reaching a representative can take up a lot of your time. Aside from being left on hold, phone calls are a relatively informal way to voice your opinions, and there's no way to know if the representative who took your call will pass on your concerns accurately to Senator Leahy.
The perfect email can be hard to write
Sending an email to a government representative can be intimidating, and not everyone has the time and energy to write the perfect email. If you're looking for an easy way to write to Senator Leahy, the good news is that DoNotPay can help you.
How Can DoNotPay Help You Contact Senator Schumer Faster?
If you want to make sure that your voice is heard, DoNotPay can help you send the perfect email to the government representative of your choice. Whether it's your Senator or a delegate from the House of Representatives, DoNotPay can articulate all of your concerns in a formal, detailed, and effective manner.
Here's how it works:
1. Search "Contact Representative" or "Legislator" on 's search bar and select the Contact Your Government Representative product.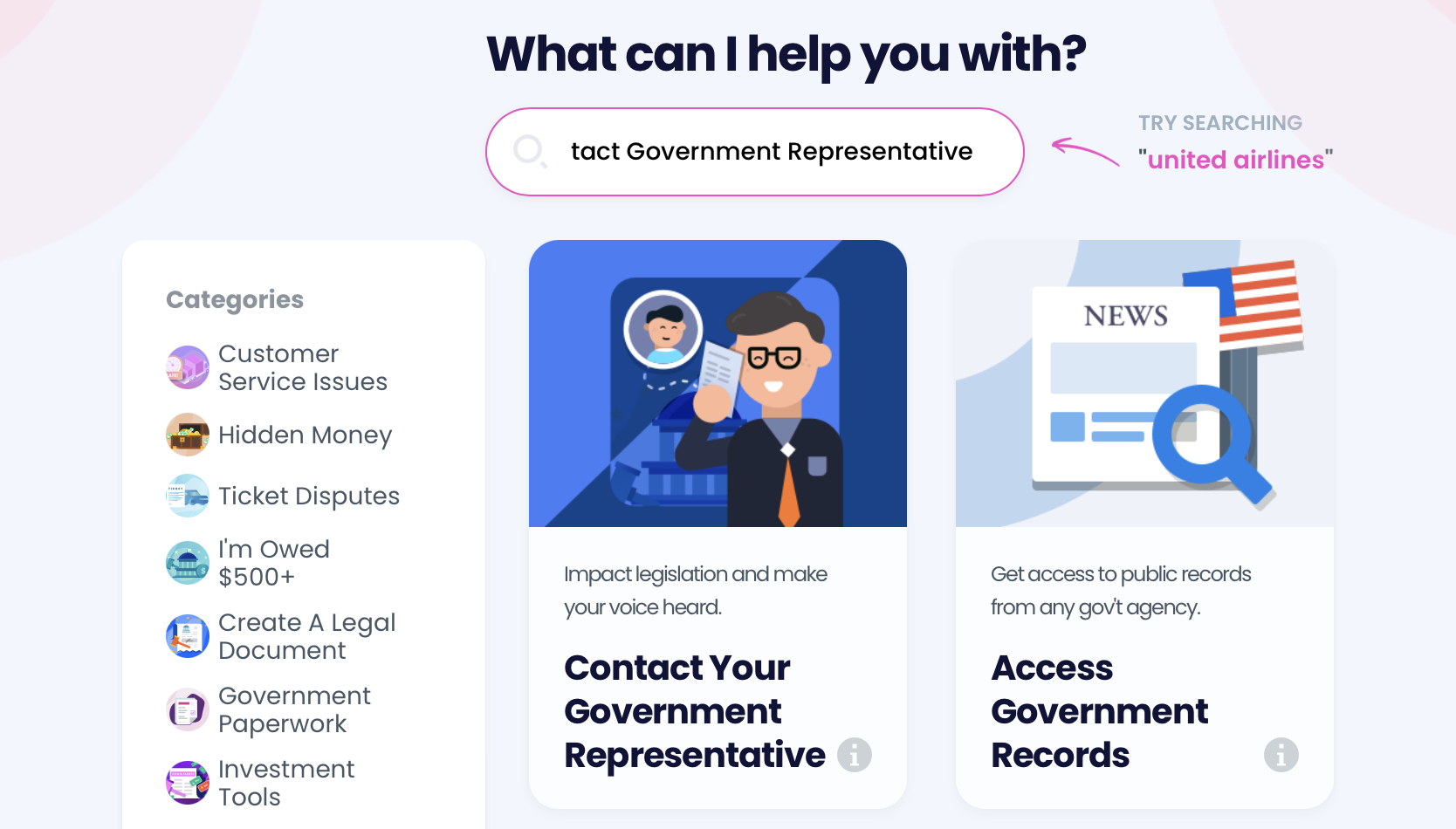 2. Select which representative you wish to contact: your Senator, Governor, President, Mayor, or House Representative.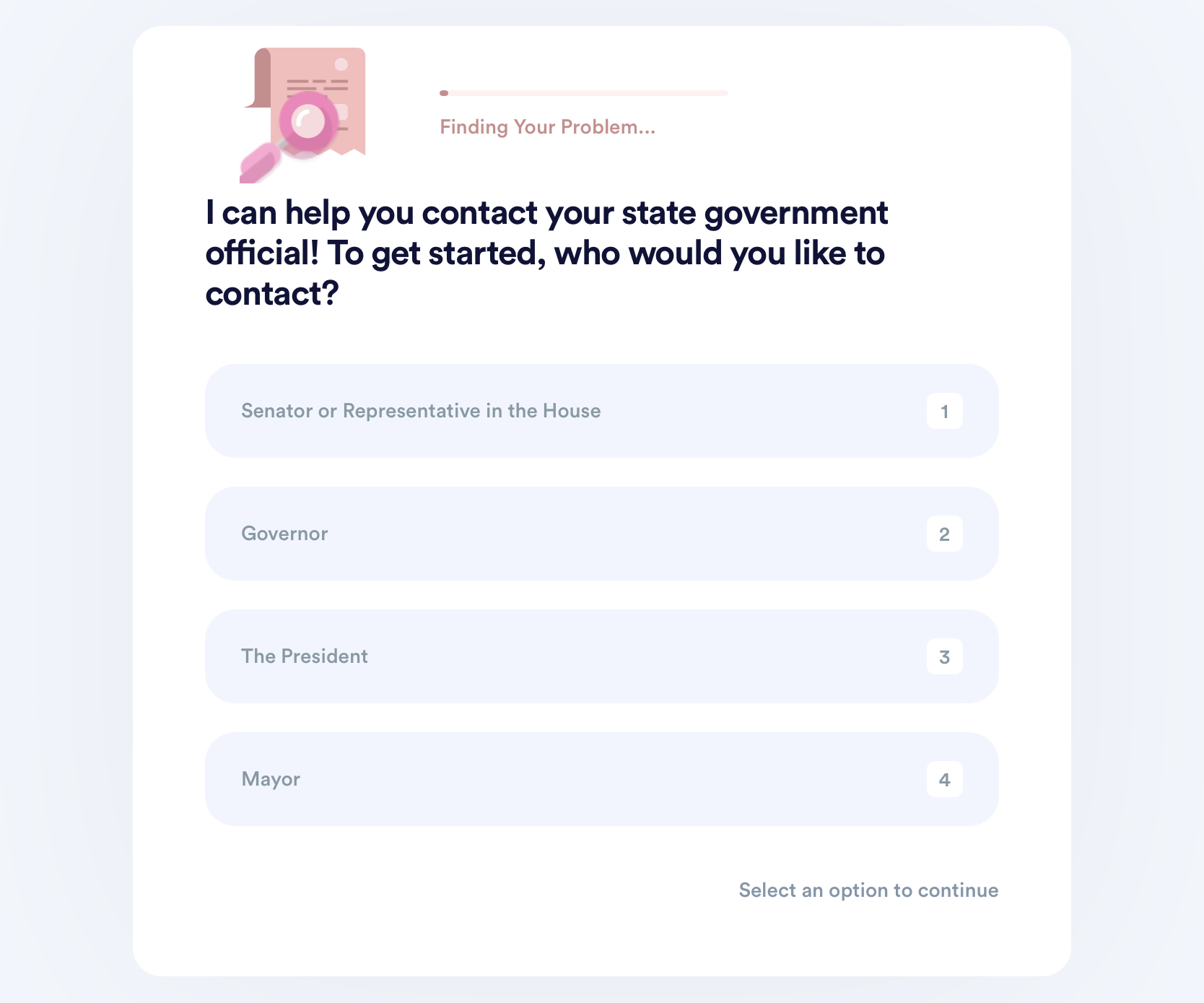 3. Briefly explain the issues you are concerned about or whatever bill you have an opinion about. Give us details about your position and what action you wish for them to take.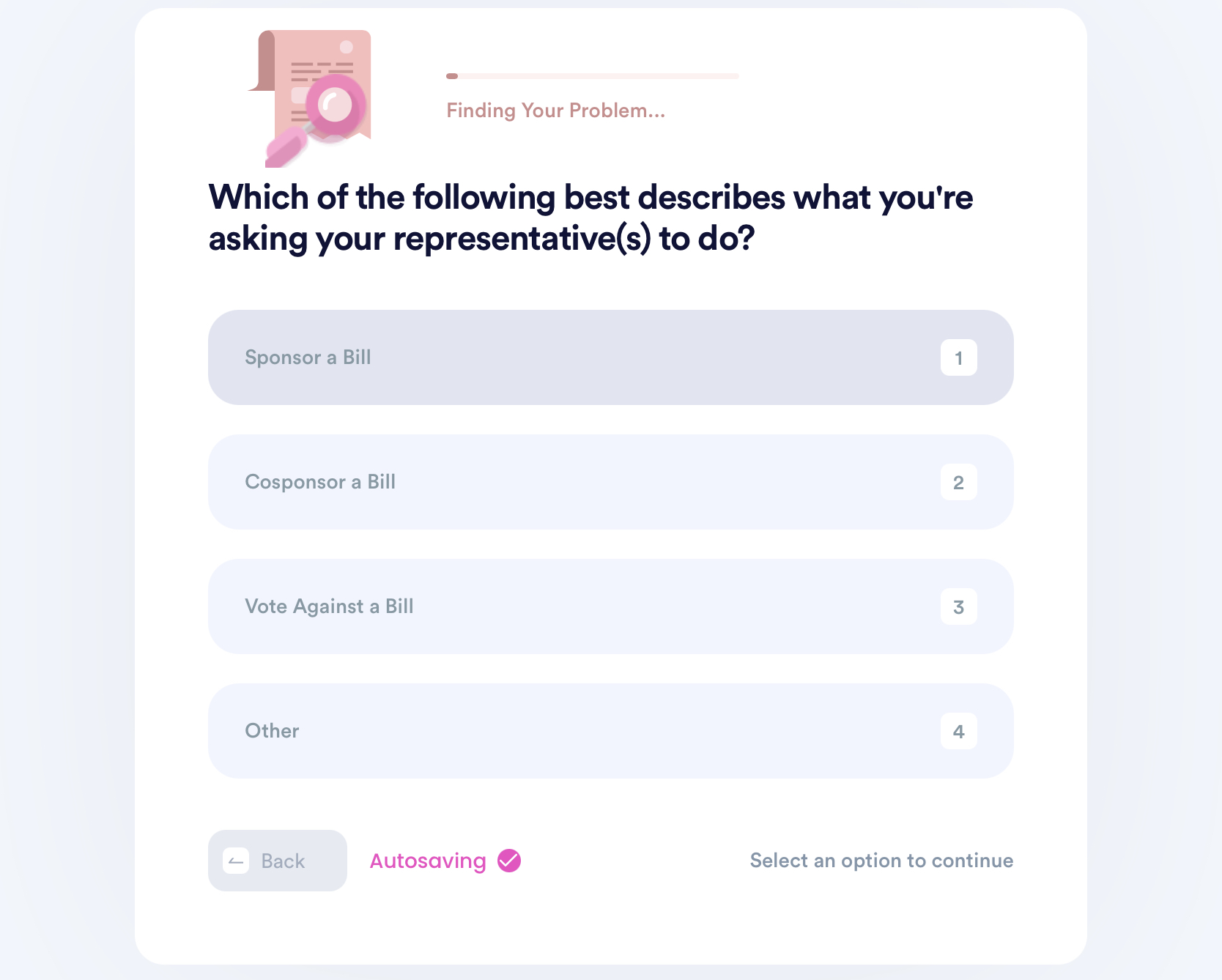 That's it! DoNotPay will help you contact Senator Patrick Leahy!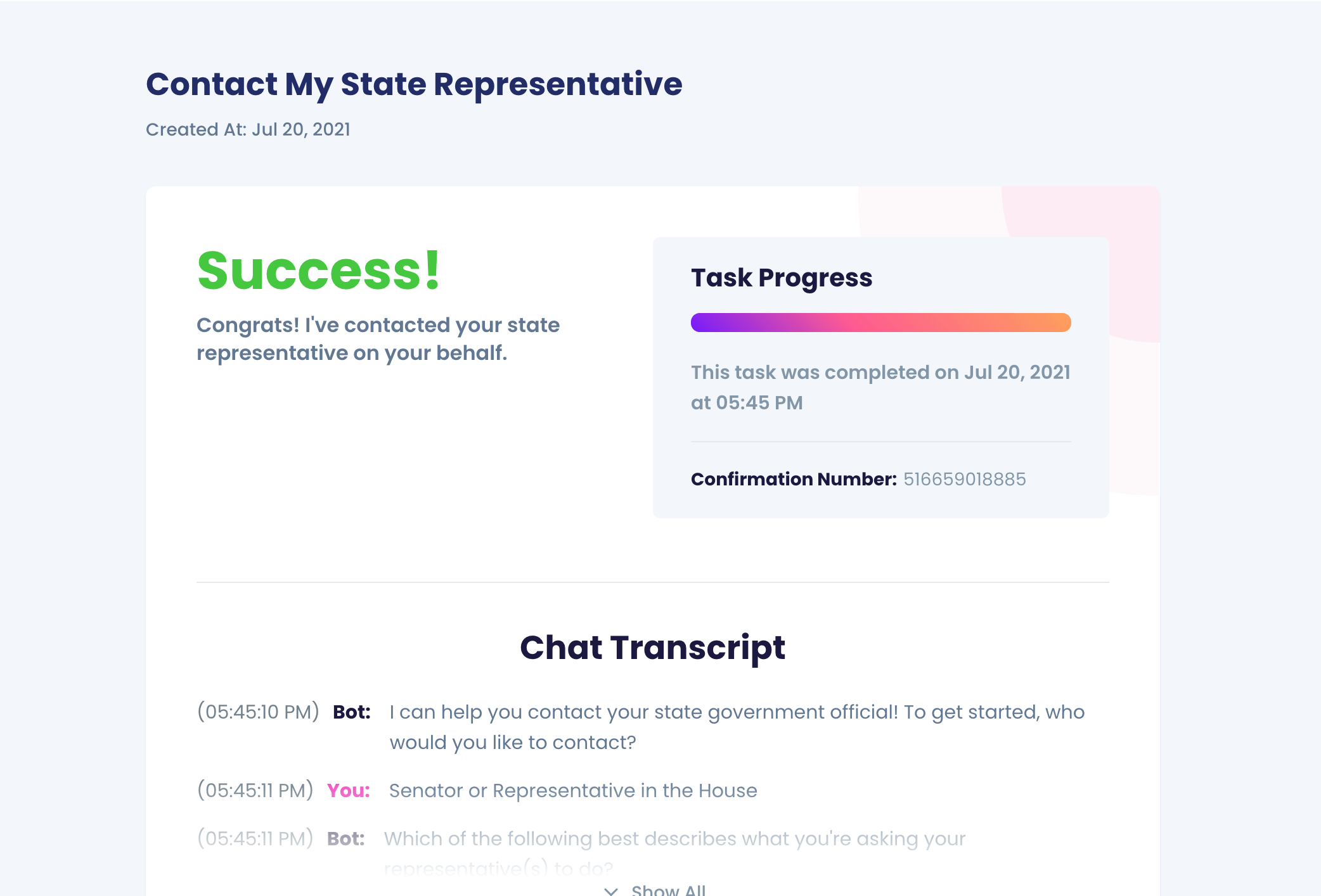 DoNotPay Can Help You with Much More!
Our services do not only include contacting a senator, but we offer a variety of services regarding legal matters! Some of them are: