Senator Moran Contact Information
Senator Jerry Moran is the current serving senior senator for the state of Kansas in the 117th US Congress. An unwavering Republican, Senator Moran is the current chairman of the 117th house committee on Veteran Affairs.
Here's all the information you need to contact Senator Moran, and how you can get in contact even faster when you use !
About Senator Moran
Senator Gerald Wesley Moran (1954 - ) is the current serving Senior US Senator for the state of Kansas.
A native of Kansas, Senator Moran attended Fort Hays State University, University of Kansas, and University of Kansas School of Law. Moran was a practicing lawyer for 15 years before delving into politics.
Contact Senator Moran
To better serve the people of Kansas as a federal legislator, Senator Moran operates seven distinct offices across districts in Kansas and Washington, D.C. The table below outlines the office addresses, phone numbers, and fax numbers:
Office Address
Phone Number
Fax
Garden City

1511 East Fulton Terrace

Suite 1511-2

Garden City, KS 67846.

(620) 260-3025
N/A
Hays

1200 Main St., Suite 402

P.O. Box 249

Hays, KS 67601

(785) 628-6401
(785) 628-3791
Manhattan

1880 Kimball Ave

Suite 270

Manhattan, KS 66502

(785) 539-8973
(785) 587-0789
Olathe

P.O. Box 1154

Olathe, KS 66051

23600 College Blvd Suite 201

Olathe, KS 66061

(913) 393-0711
(913) 768-1366
Pittsburg

306 N. Broadway, Suite 125

(rear entrance of bank)

P.O. Box 1372

Pittsburg, KS 66762

(620) 232-2286
(620) 232-2284
Washington, D.C.

Dirksen Senate Office Building

Room 521

Washington, D.C. 20510

(202) 224-6521
(202) 228-6966
Wichita

100 North Broadway, Suite 210

Wichita, KS 67202

(316) 269-9257
(316) 269-9259
To keep in touch, you can also visit the official website of Senator Moran, send a mail, sign up for a weekly newsletter, or connect with Senator Moran on Facebook, Twitter, and Youtube.
Kansas Residents Also Contact
DoNotPay helps hundreds of Kansas residents keep in touch with their government representatives. Here are some of the most frequently contacted Kansas government representatives:
| | |
| --- | --- |
| Kansas government representatives | Positions currently held |
| | The current serving junior senator for the state of Kansas in the 117th US Congress. |
| | The 48th and current governor of the state of Kansas |
| | The 52nd and current serving governor of the state of Kansas |
| | The 32nd and current serving Secretary of the State of Kansas |
| | The current serving Attorney-General of the state of Kansas |
| | The house congressional representative for the 4th district of Kanas in the 117th US Congress. |
| | The house congressional representative of the 1st district of Kansas in the 117th US Congress. |
Senator Moran's Duties to Kansas Residents
There are many reasons for which Kansas residents seek to contact their senator. Kansas residents frequently contact Senator Moran to:
Seek help in contacting a federal agency or resolving pending issues
Request for a flag, a tour, or a stop-by visit at the Washington office
Seek to be nominated for the US Military Academy annual draft
Request aid and support from Federal grants
Nominate a Kansas individual or business worthy of an award
Apply for internship positions and senate student page programs
Senator Moran recently voted...
For the establishment of a national criminal record registry for persons with children
For actions to reduce marine debris within and outside the US
Against telling prisoners their offenses and release date upon incarceration
For the continuation of agricultural programs across the nation till 2023
Against the US Forces meddling in the affairs of local clashes in Yemen by providing specific forms of aid or support
Why Is Contacting a Senator Difficult?
Senators represent a large number of people at the federal level and have many duties to uphold. As a result, getting in contact with a senator may be hard. Also, due to their high profile, incoming messages require several levels of scrutiny and security clearance before it reaches a senator.
To stand a chance at getting your voice heard, it is usually a good practice to properly articulate your concerns before sending them, and DoNotPay helps make that possible for hundreds of people daily. See below to find out how DoNotPay works.
DoNotPay Helps You Contact Senators
helps you reach hundreds of public officers in the US with little effort on your part. Here's how to use DoNotPay:
1. Search "contact representative' on DoNotPay and select the Contact Your Government Representative product.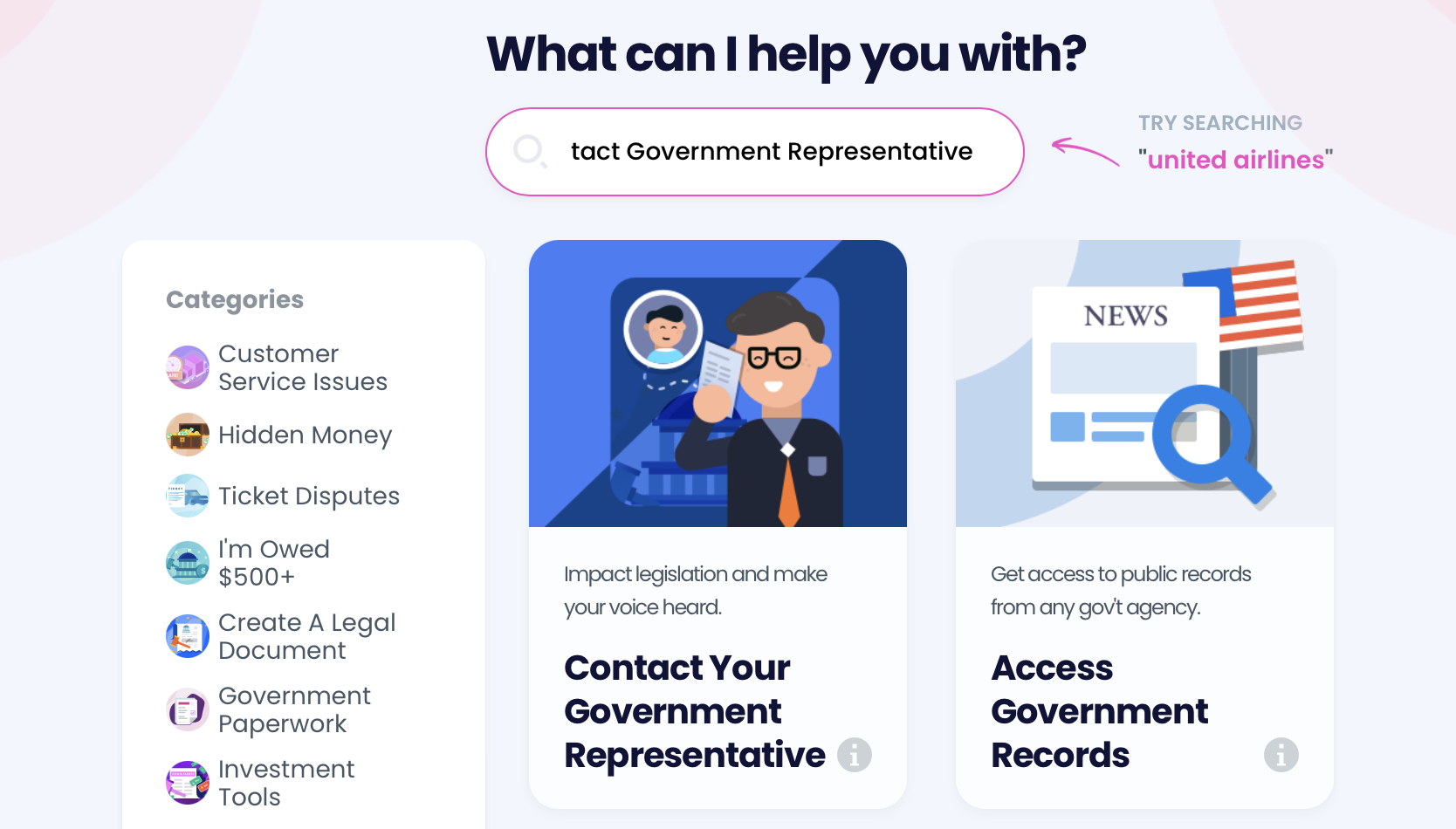 2. Choose whether you want to contact your Senator, House Representative, Governor, President, or Mayor.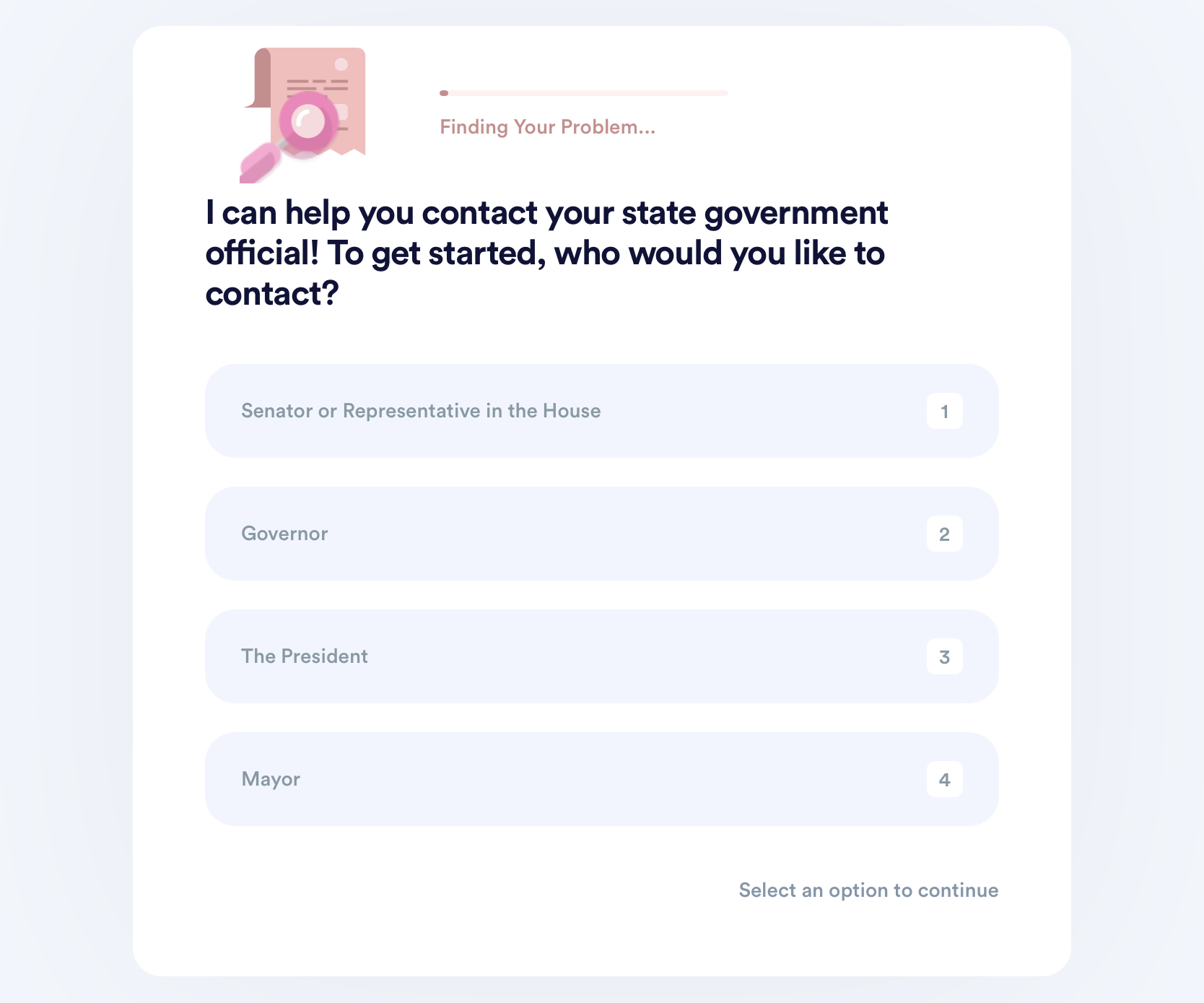 3. Tell us why you are contacting your representative, which bill or issue you're concerned about, and what you're urging the representative to do.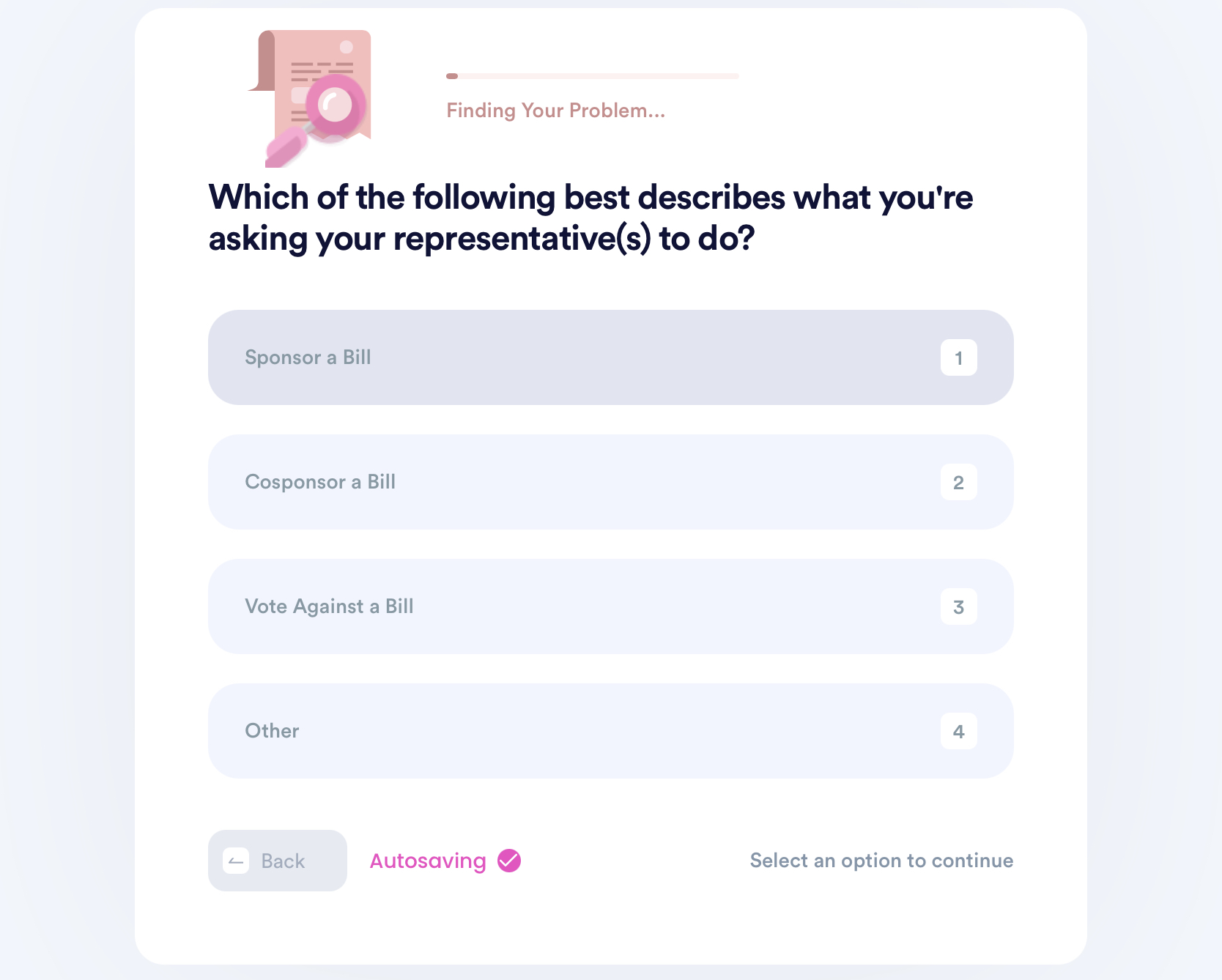 Sit back and relax! DoNotPay will deliver your message and handle the rest for you. Our bots will fill the contact forms on your legislator's website on your behalf.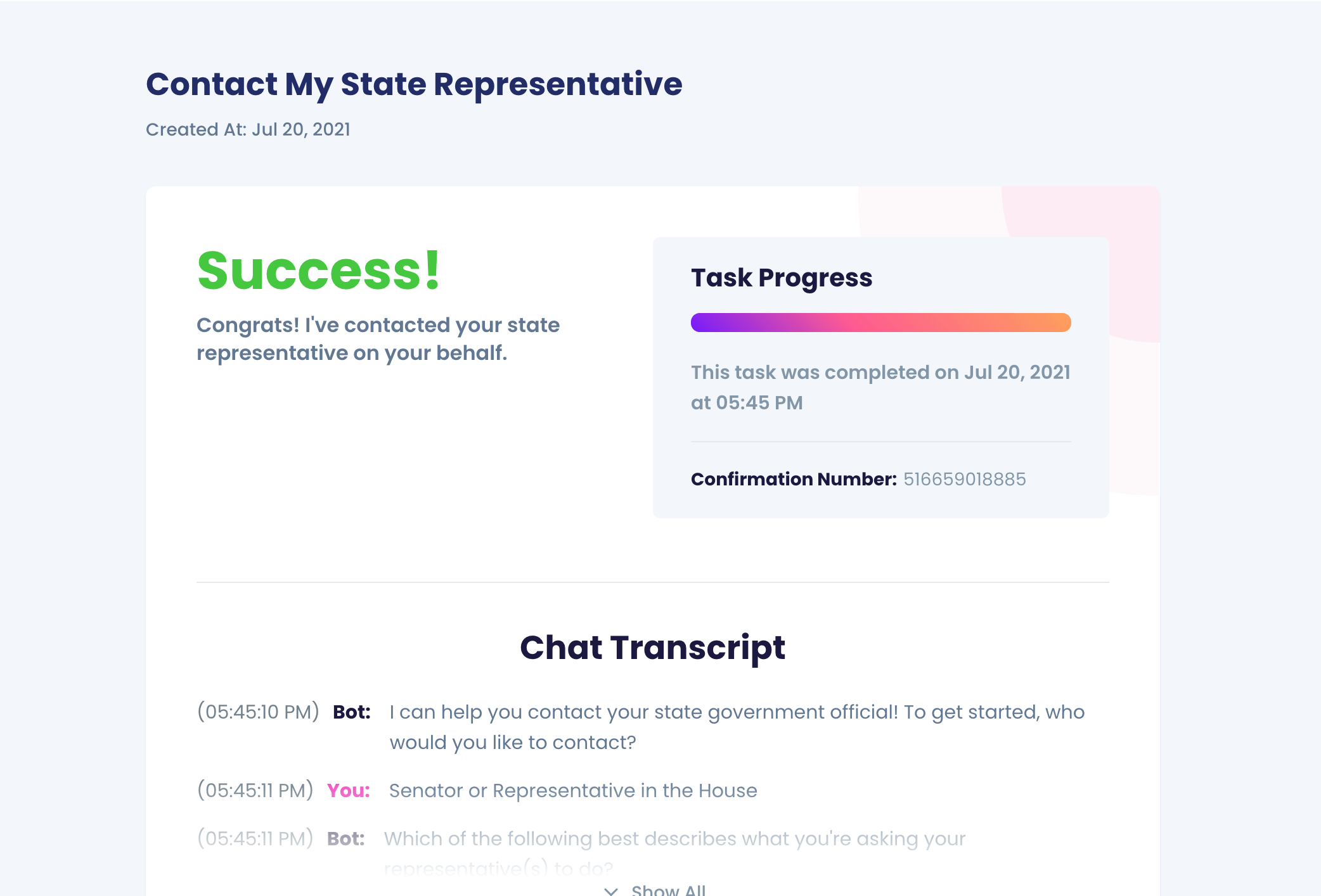 DoNotPay Can Do More!
DoNotPay not only helps you with contacting a governor, but also offers a wide range of services! Some of them include: