Senator Gillibrand Contact Details and More
Senator Kristen Gillibrand is New York's current Junior Senator in the 117th US Congress. She formally attempted to run in the 2020 Presidential elections as the Republican nominee, losing to former President Donald Trump.
All of Senator Gillibrand's current contact information will be included in this article, including a faster way to reach the senator using DoNotPay's contact service for government officials.
Senator Gillibrand Bio
Kristin Elizabeth Gillibrand was born on December 9, 1966, in Albany, New York. She attended Emma Williams, a girls-only private school, then proceeded to Dartmouth college for a degree in Asian studies. She obtained her J.D from UCLA School of Law. Kristen Gillibrand practiced law before venturing into politics. She served as the US Congresswoman representing the 20th district of New York from 2007 to 2009, before succeeding Hillary Clinton as a New York Senator in 2009.
Senator Gillibrand has two children from a sixteen-year-old marriage to Johnathan Gillibrand.
Contact Senator Gillibrand
Senator Gillibrand maintains five contact offices across New York. Here are their addresses and contact information:
Office Address
Phone
Fax
1
Albany

Leo W. O'Brien Federal Office Building. 11A Clinton Avenue, Room 821, Albany, NY 12207.

(518) 431 0120
(518) 431 0128
2
Buffalo

Larkin At Exchange

726 Exchange Street, Suite 511, Buffalo, NY 14210.

(716) 854 9725
(716) 854 9731
3
Long Island

115 Pinelawn Road, Suite 250, North Melville, NY 11747.

(631) 249 2825
(631) 249 2847
4
Lower Hudson Valley

P.O. Box 749, Yonkers, NY 10710.

(845) 875 4585
(845) 875 9099
5
New York City

780 Third Avenue, Suite 2601, New York, NY 10017.

(212) 688 6262
(866) 824 6230
6
North Country

P.O. Box 273, Lowville, NY 13367

(315) 376 6118
(315) 376 6118
7
Rochester

Kenneth B. Keating Federal Office Building, 100 State Street, Room 4195, Rochester, NY 14614.

(585) 263 6250
(585) 263 6247
8
Syracuse

James M. Hanley Federal Building. 100 South Clinton Street, Room 1470. P.O. Box 7378, Syracuse, NY 13261.

(315) 448 0470
(315) 448 0476
9
Washington, D.C.

478 Russell Building, Washington, D.C. 20510.

(202) 224 4451
(202) 228 4977
You can keep in touch and be up to date with Senator Kristen Gillibrand by following her official social media handles on Facebook, Twitter, and Youtube.
Other notable government representatives in New York
Sometimes, the reason for seeking Senator Gillibrand's contact may be most suitably solved by the New York governor, congressperson, or another senator. Here are other New York government representatives you can also contact:
| | |
| --- | --- |
| Government Representative | Position held |
| | New York's 56th current serving Governor and former Mayor of New York. |
| | The Senior Senator representing the state of New York, and currently serving in the 117th US Congress. |
| | The secretary of the state of New York was appointed by the current governor of New York. |
| | New York's current serving Lieutenant Governor. |
| | The current-serving 109th Mayor of New York City. |
| | Congresswoman representing the 14th district of New York in the 117th US Congress. |
| | The congressman represents the 10th District of New York in the 117th US Congress. |
How Can Senator Gillibrand's Office Help US Citizens
The office of Senator Gillibrand assists New Yorkers and other US citizens in the following way:
Issuance of flags
Processing of tour requests
Filing and processing of casework
Intervention and contact with federal agencies
Submission of nomination for US academy.
Application for federal grants and social programs
Application for senatorial internships
Take note that Senator Gillibrand's office does not deal with local or state issues, nor does it offer any free advice to US citizens.
Need Some Assistance Contacting Senator Gillibrand?
When you reach out to a government representative, it's important that your message is formulated in a clear, formal, and concise manner. This can prove difficult for some people who may not have the time nor skill to maintain an acceptable formal tone while calling or in writing.
solves this problem with its AI-powered contact service that can help citizens reach out to hundreds of government representatives across the US. Learn the simple steps to use DoNotPay below.
Let DoNotPay Contact Senator Gillibrand for You
DoNotPay offers a great way to get across to public officers in the US. You'll be able to contact any government official in minutes when you:
1. Select the "Contact Your Government Representative" product on the app or website.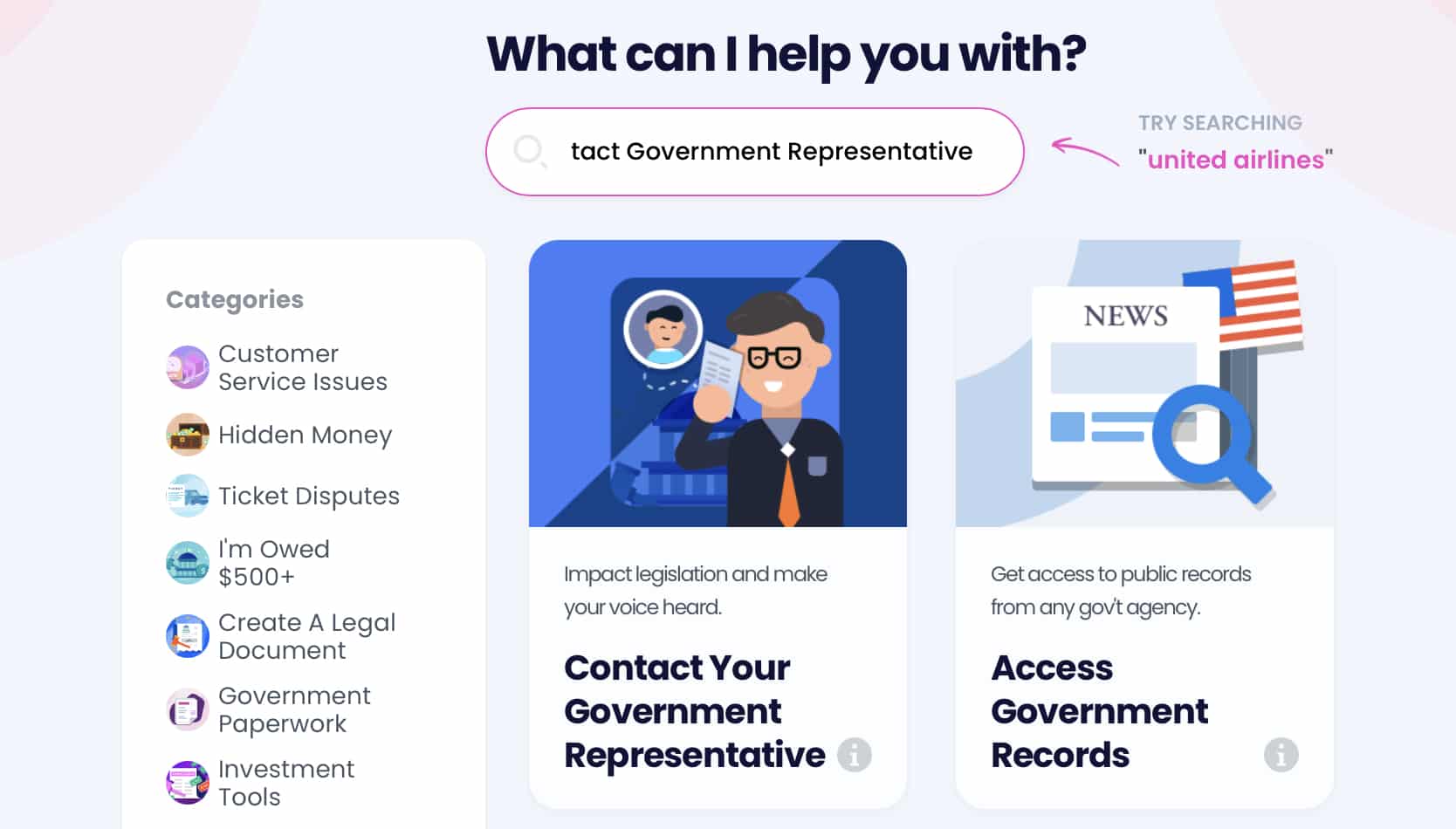 2. Select between contacting your: Senator, state representative, Governor, President, or Mayor.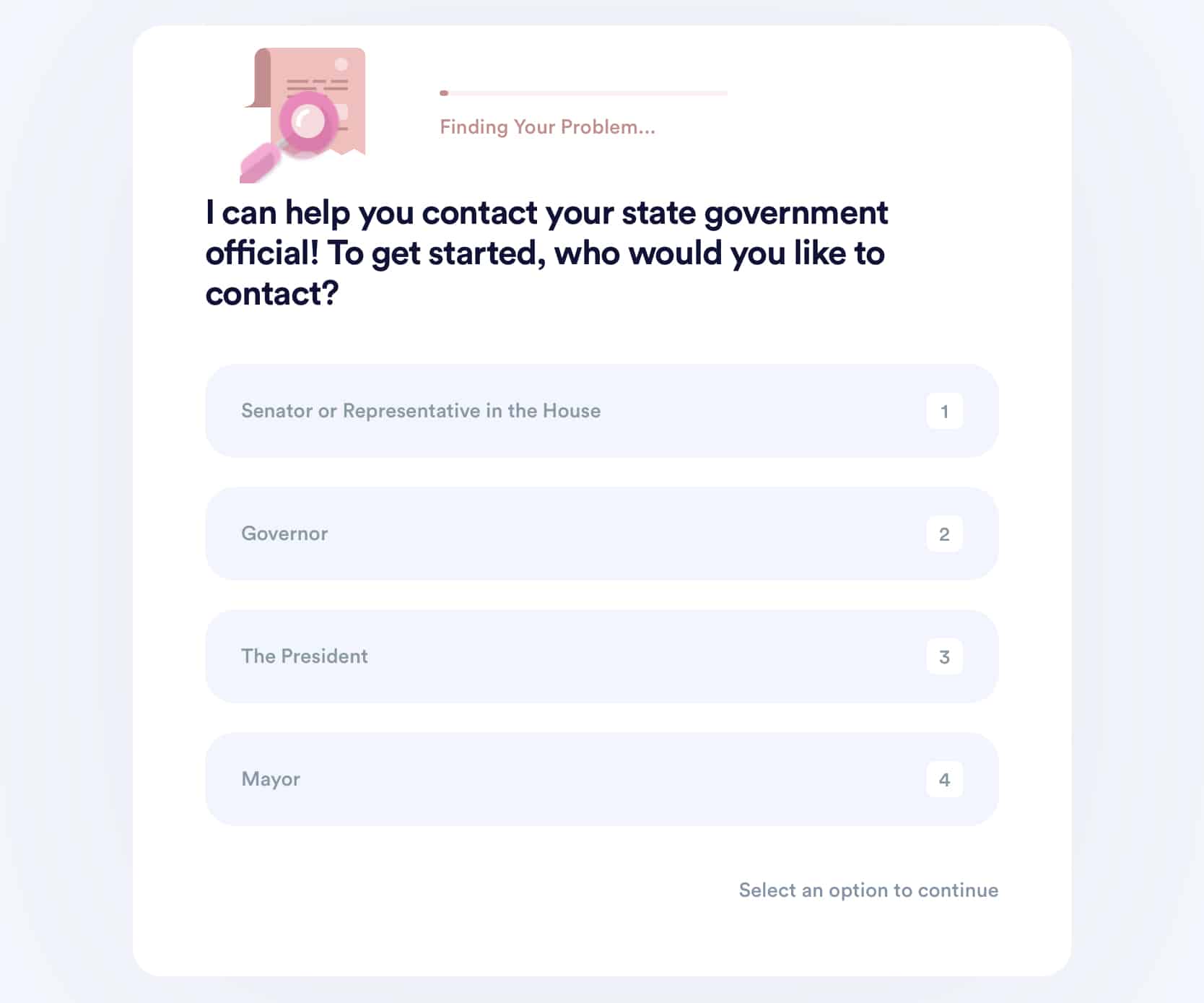 3. Give us details on why you are contacting the official and what you want to see enacted in your community or national government.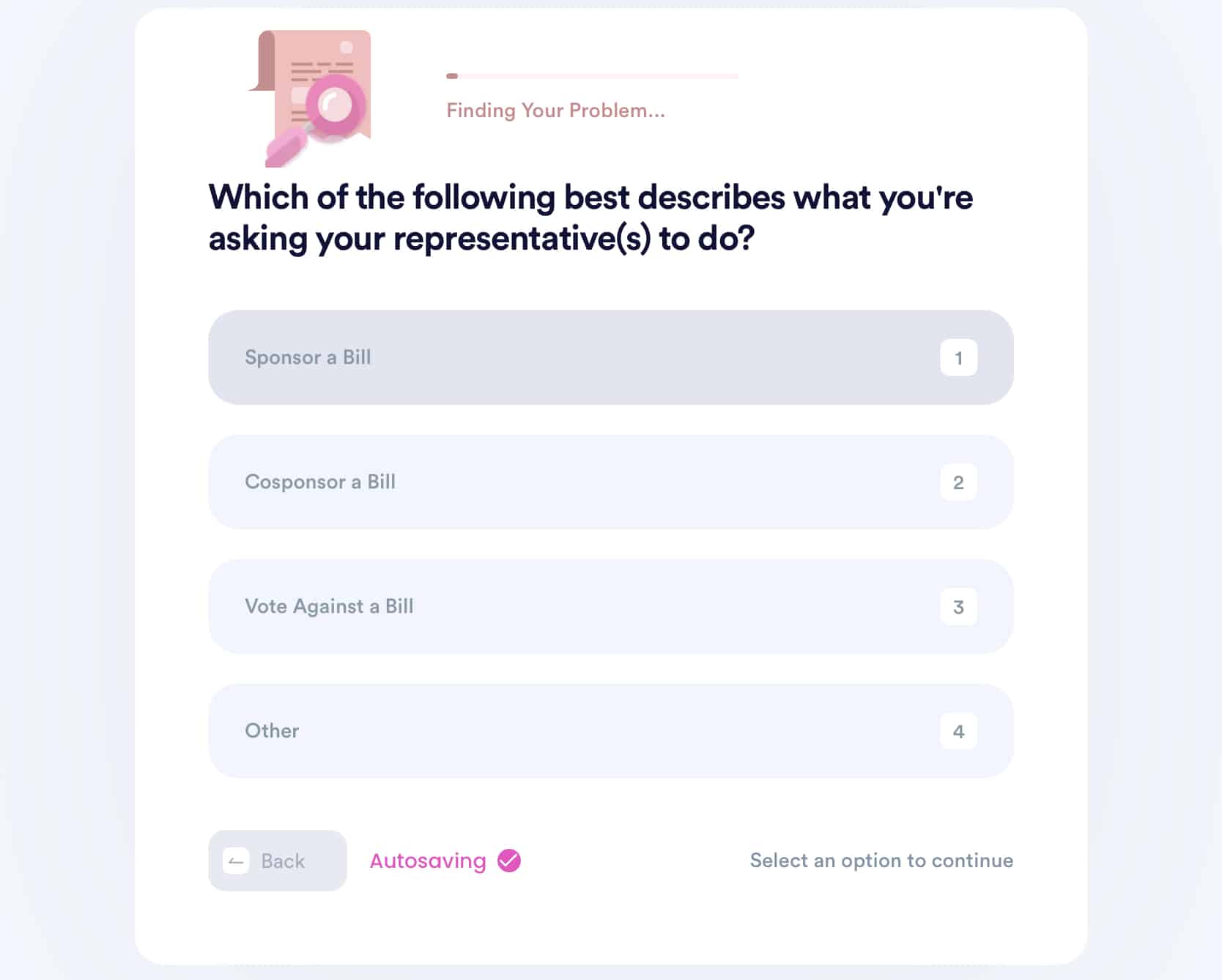 That is all you need to do! Let DoNotPay forward your message to the appropriate legislator!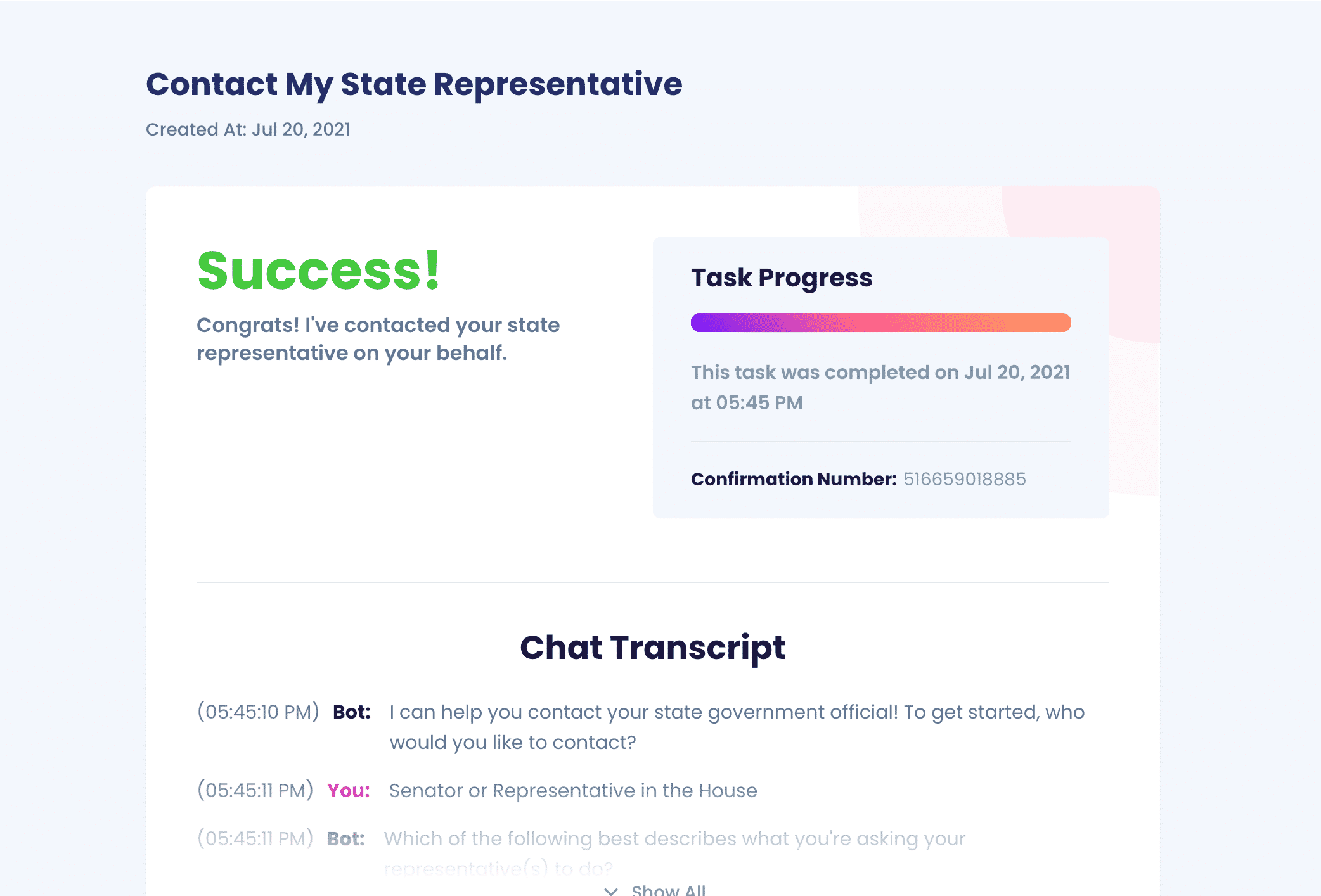 What Else Can DoNotPay Do for Me?