Senator Cory Booker Contact Information
Contacting a government representative will ensure that your voice is heard! It is one of the best ways to share your opinions on matters related to the nation and influence any decisions related to legislation. Representatives of the United States government welcome the thoughts of their constituents as they wish to be reelected, and therefore encourage them to contact them.
This article will guide you on how you can reach the United States Senator of New Jersey, Cory Booker. The article will also introduce you to the best way you can contact your senator, or any other government representative using DoNotPay.
About Senator Cory Booker
Cory Booker is an American attorney, politician, and author who currently serves as the junior United States Senator of New Jersey along with Bob Menendez. This is a seat he has held since 2013. Booker is the first African-American to become a U.S. Senator from New Jersey.
Booker attended Stanford University where he received a Bachelor of Arts in Political Science and a Master of Arts in Sociology a year later. He was also awarded a Rhodes Scholarship at Oxford University where he graduated with a degree in United States history. Afterward, he earned a Juris Doctor from Yale Law School.
In 1998, he won a seat on the Municipal Council of Newark after he staged a 10-day hunger strike and lived in a tent to emphasize the urban development issues in the city. In 2006, he won the election for Mayor of Newark. During his first term as Mayor, the city saw the doubling of affordable housing under development and he reduced the budget deficit of the city from $180 million to $73 million. He was then reelected in 2010.
Booker was elected to the U.S. Senate in the special election in 2013 and was then reelected in 2014 and 2020.
What Booker achieved as senator
While serving as a Senator, Cory Booker has written, sponsored, and passed legislation that advanced women's rights, same-sex marriage, affirmative action, and single-payer healthcare.
He has pushed to address wealth inequality in the U.S., especially the racial wealth gap.
He has worked on reforming the criminal justice system, combat climate change and restructure the immigration policy.
He has voted to increase sanctions against Iran and supported the withdrawal of the U.S. troops from Afghanistan. Booker also lobbied for increasing diplomacy in the Middle East.
He announced his candidacy for the Democratic nomination in the U.S. Presidential Election in 2020, but he later suspended his campaign in January 2020.
How to Contact Senator Cory Booker
You can call a senator or government representative, or choose to send them an email. Senator Cory Booker has three office locations, two in New Jersey and one in Washington DC. Here is how you can contact each office through the phone or postal mail.
Newark, New Jersey: located on One Gateway Center 23rd Floor Newark, NJ 07102, Phone Number: (973) 639-8700 Fax: (973) 639-8723
Camden, New Jersey: located on One Port Center 2 Riverside Dr., Suite 505 Camden, NJ 08103, Phone Number: (856) 338-8922, Fax: (856) 338-8936
Washington DC: located on 717 Hart Senate Office Building Washington, DC 20510, Phone Number: (202) 224-3224, Fax: (202) 224-8378
The following table offers an overview of how you can contact Senator Cory Booker:
State
New Jersey
Political Party
Democratic
Class
Class II
Entered Office
October 31st, 2013
Term Expires
January 3rd, 2027
Main Mailing Address
717 Hart Senate Office Building

Washington DC 20510

Phone Number
(202) 224-3224
Email Address
To send an email to the senator, fill out the form here
Website
https://www.booker.senate.gov/

Social Media
Services Offered by the Offices of Senator Cory Booker
Requests for Meetings and Events
Internship applications
Flag requests
Visiting Washington DC
Get assistance with federal agencies
Senator Booker and his offices help residents of New Jersey with numerous matters related to the federal government, this includes:
Bureau of Prisons
Housing
Medicare and Medicaid
Passport Services
Social Security
Student Loan
Veterans and Military
Why It can Be Difficult Talking to Senator Cory Booker 
Senators experience a high volume of calls and emails, which means that there are extensive processing delays and extended wait times. If you choose to call a senator, you should follow a script so you remain professional and ensure that you are delivering your request with as much detail as possible. However, many do not recommend calling as you may not present your argument clearly and the person who received your call may misinterpret what was said. Writing an email is a better option, however, it can be intimidating to draft a professional email to a government representative. Therefore, DoNotPay is your best option!
Let DoNotPay Contact United States Senator Cory Booker for You!
DoNotPay can contact any representative of the United States government on your behalf in a matter of minutes. Here's all you need to do:
1. Log in to DoNotPay and select the "Contact A Government Representative" card.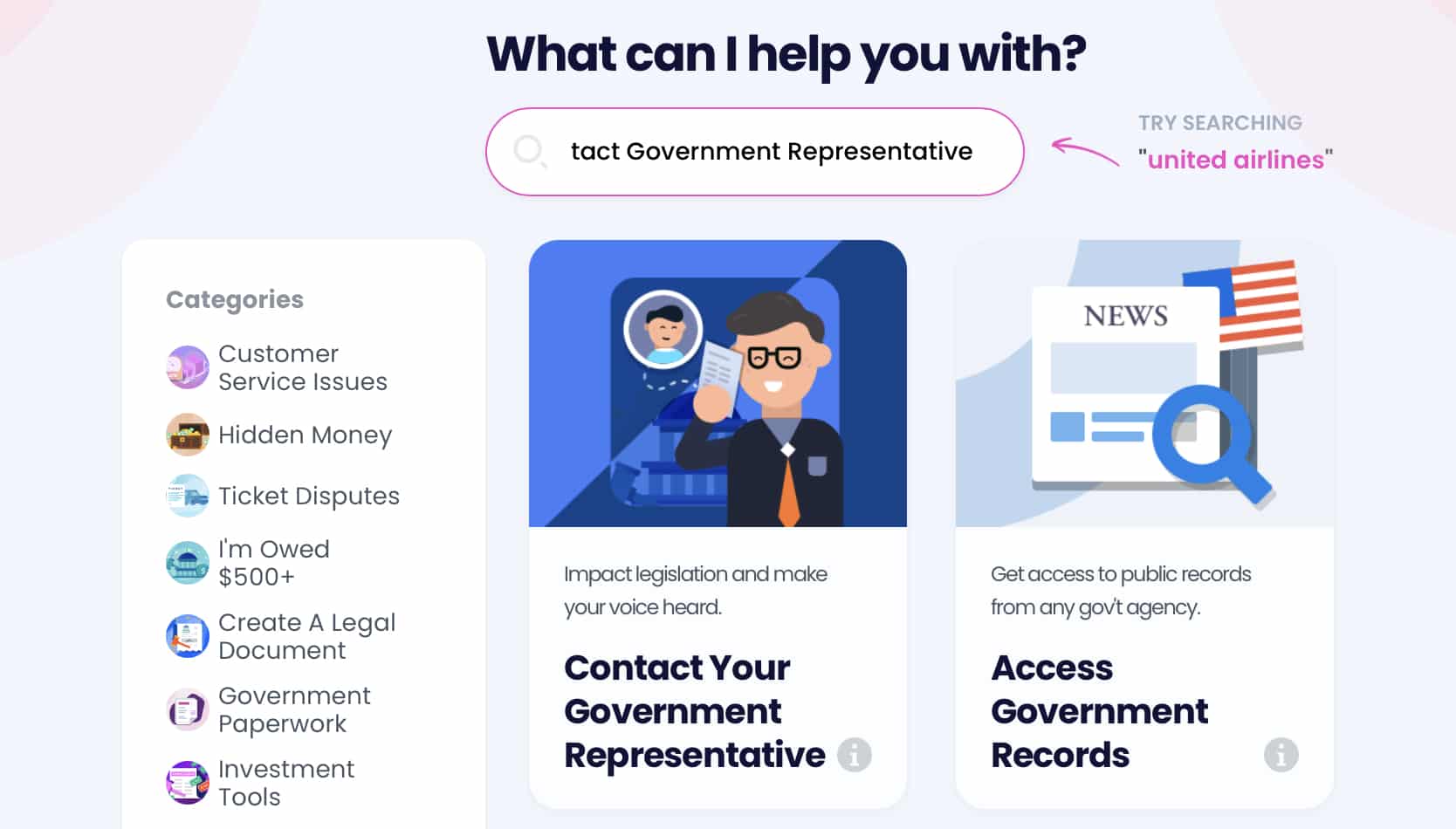 2. Select which representative you wish to contact.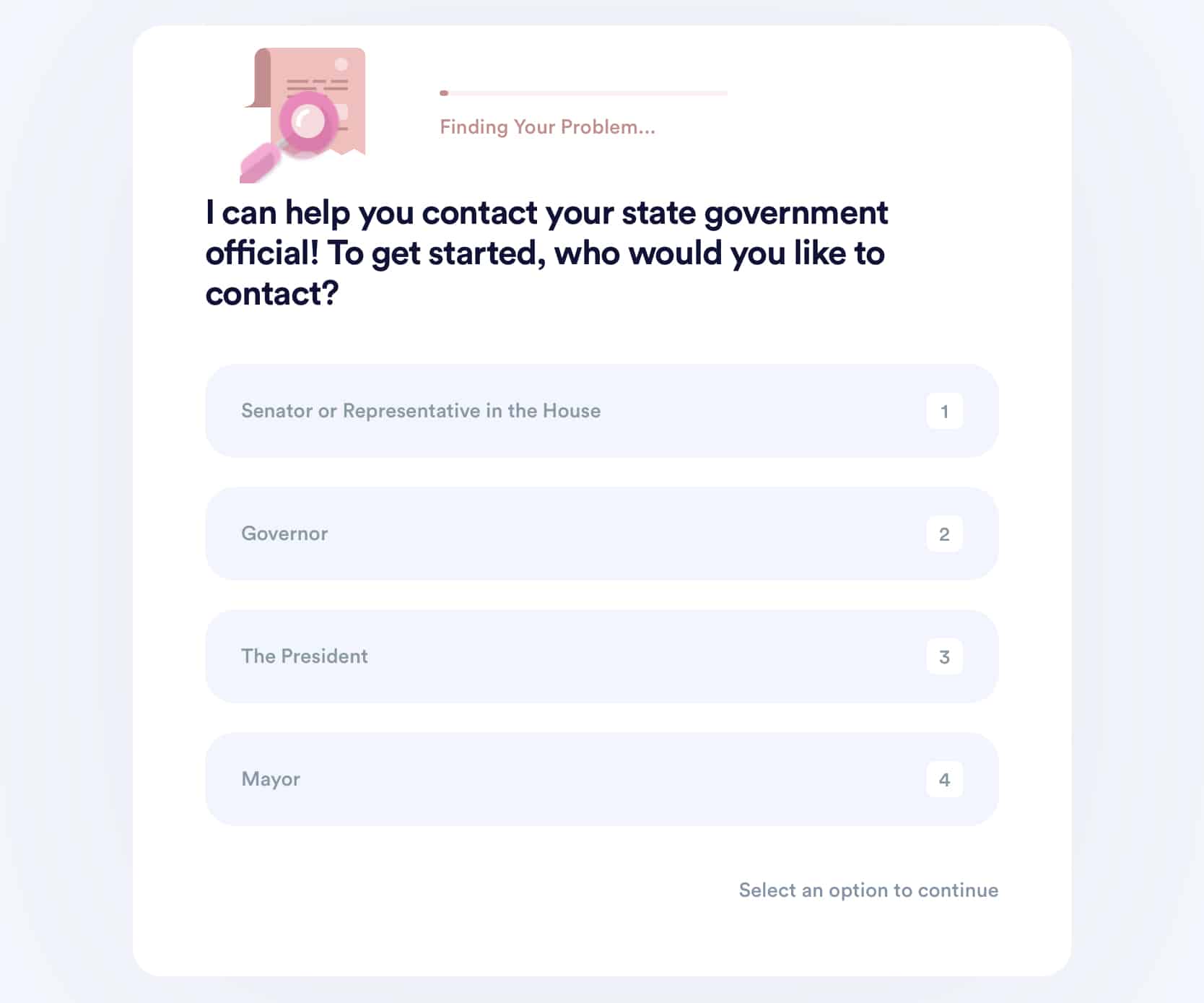 3. Tell us why you're contacting that representative and explain what you would like them to do.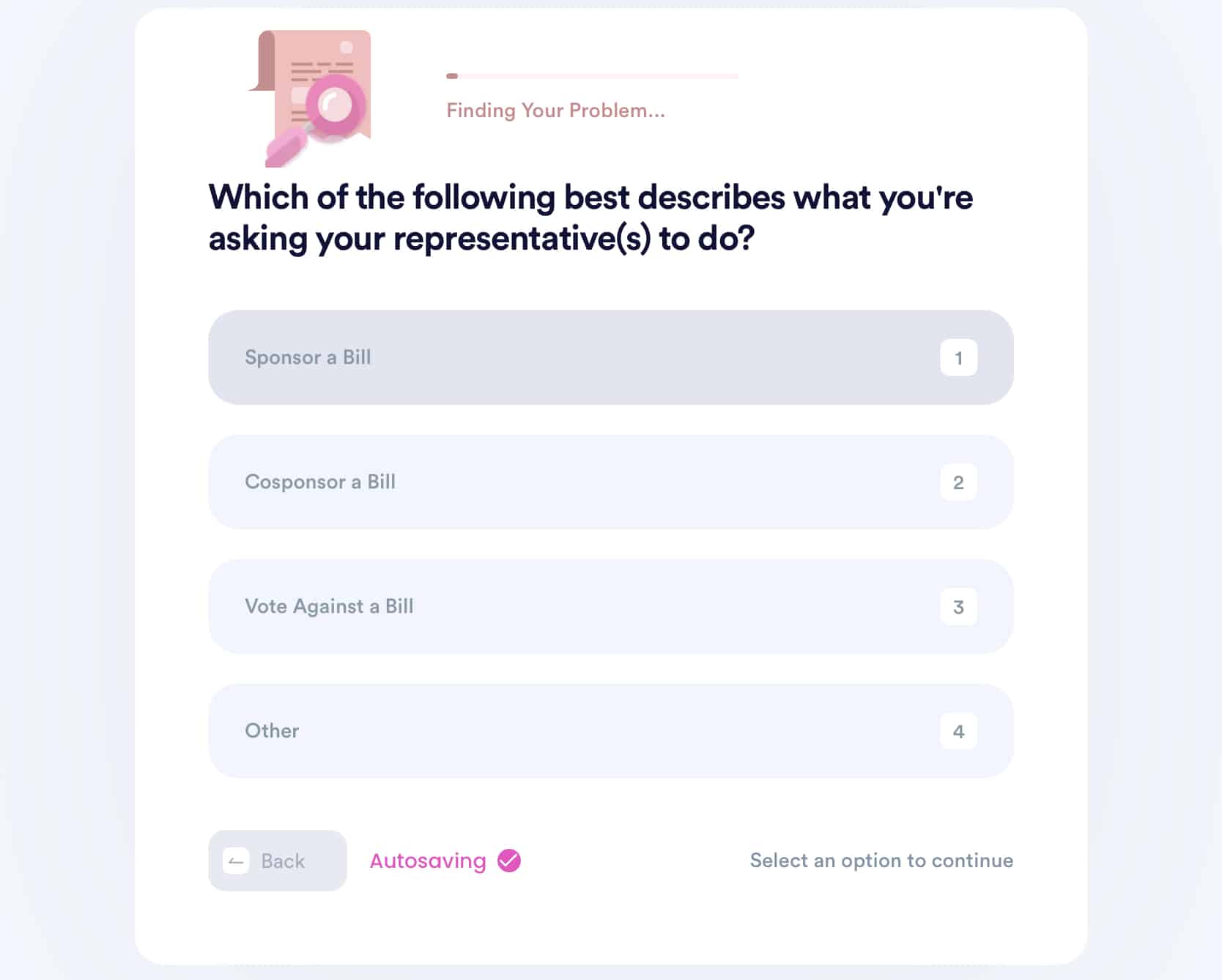 That's it! DoNotPay will automatically create a formal message and send it through the legislator's contact form!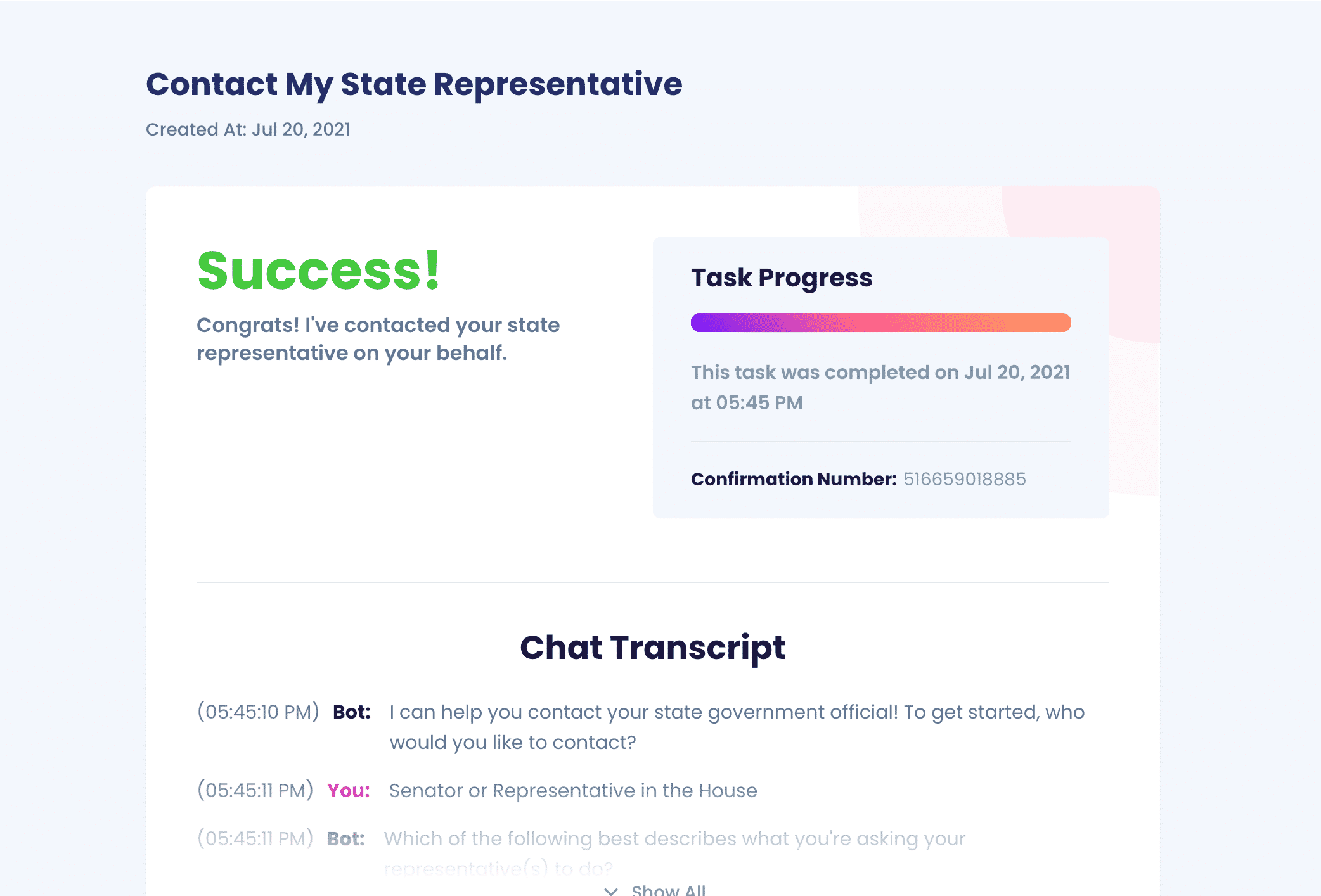 DoNotPay can do more for you!