Senator Bennet Contact Information and More
US Senator Michael Bennet is the senator for the state of Colorado. He is most famous for his drop-out from the 2020 Presidential Race, his exchange with Texas Senator Ted Cruz in 2019, and being a member of the popular 'gang of eight' on US immigration.
This article will go over the official contact details of the two-time senator of Colorado. It will also go over the way DoNotPay helps you make quick and formal contact with any representative!
Senator Bennet Contact
You can reach Senator Bennet through any of the eight offices shown below:
Office Address
Phone number
Fax
Toll-free line
1
Denver Metro

Cesar E. Chavez Memorial Building. 1244 Speer Boulevard Denver, CO 80204.

303 455 7600
720 904 7151
866 455 9866
2
Northern Colorado & Eastern Plains

1200 South College Avenue, Suite 211, Fort Collins, CO 80524.

970 224 2200
970 224 2205
-
3
Northwest

225 North 5th Street, Suite 511, Grand Junction, CO 81501

970 241 6631
-
-
4
Pikes Peak

409 North Tejon Street, Suite 107, Colorado Springs, CO 80903.

719 328 1100
719 328 1129
-
5
San Luis Valley

609 Main Street Suite 110, Alamosa, CO 81101

719 587 0096
-
-
6
Southeast & Arkansas Valley

129 West B Street Pueblo, CO 81003

719 542 7550
-
-
7
Southwest

Smiley Building.

1309 East, 3rd Avenue, Suite 101, Durango, CO 81301

970 259 1710
970 259 9789
-
8
Washington, D.C

261 Russell Senate Building, Washington, D.C 20510.

202 224 5852
202 228 5097
-
You can also reach senator Bennet through his personal and official social media platforms on:
When You Should Contact Senator Bennet
Here are some reasons for contacting Senator Bennet:
Information and access to Federal agencies and services
Access to federal grants in Colorado
Student assistance, internships, and nominations for the US force academy
Application for federal grants
A scheduled tour guide, flag requests, and other ceremonial services
Your opinion on Congressionally Directed Spending requests
Your nomination for the National Outstanding Persons' award
More clarity on and access to the Child Tax Credit program for Colorado
If you have an issue that falls outside this scope but concerns a local authority in Colorado, it would be most beneficial for you to get in touch with your governor or mayor.
Senator Michael Bennet: Bio
Michael Farrand Bennet was born on November 28, 1964, in New Delhi where his father worked as a diplomat assistant to the then US Ambassador in India. His Alma-mater includes St. Albans All-Boys High School, Wesleyan University (B.A History), and Yale Law School (J.D). Senator Bennet has worked as a chief of staff to then Mayor (now Senator) John Hickenlooper, and as a Superintendent for all public schools in Denver (2005), before his appointment as a senator in 2009. He currently serves as a house committee member on Agriculture, National Intelligence, and Finance.
He has three daughters from a 24-year-old marriage to Susan Diane Degette. Michael Bennet sought to run for the US presidency in 2020 but dropped out nine months before the election.
See where Michael Bennet stands on some controversial issues:
| | |
| --- | --- |
| Bennet supports | Bennet opposes |
| Affordable Care Act | Medicare For All |
| DREAM Act for Migrants | Biden's Green New Deal |
| Taxes for families that use solar power | Ban on transgender in the military |
| Abortion beyond 20 weeks | Donald Trump's Supreme Court nominees |
| LGBTQ Equality Act | USMCA and Trans-pacific partnership |
| Marijuana for recreational use | Steel tariffs |
Having Difficulty Contacting a Government Representative?
As a resident of the US, you may want to contact Senator Bennet concerning the rising cases of drug abuse in Colorado, or any critical issue that needs to be urgently addressed.
The process usually requires formal and factual presentation and this may prove too difficult for you to handle. If this is your case, then you can use DoNotPay's Contact Your Government Representative product to reach any legislator on your behalf. See how to use below!
Let DoNotPay Contact Senator Bennet For You
offers a fast and reliable way to reach out to any public officer in the US. Your AI assistant will contact Senator Bennet for you in minutes! All that is required from you is:
1. Search "contact representative" on the app or website and select the Contact Your Government Representative product.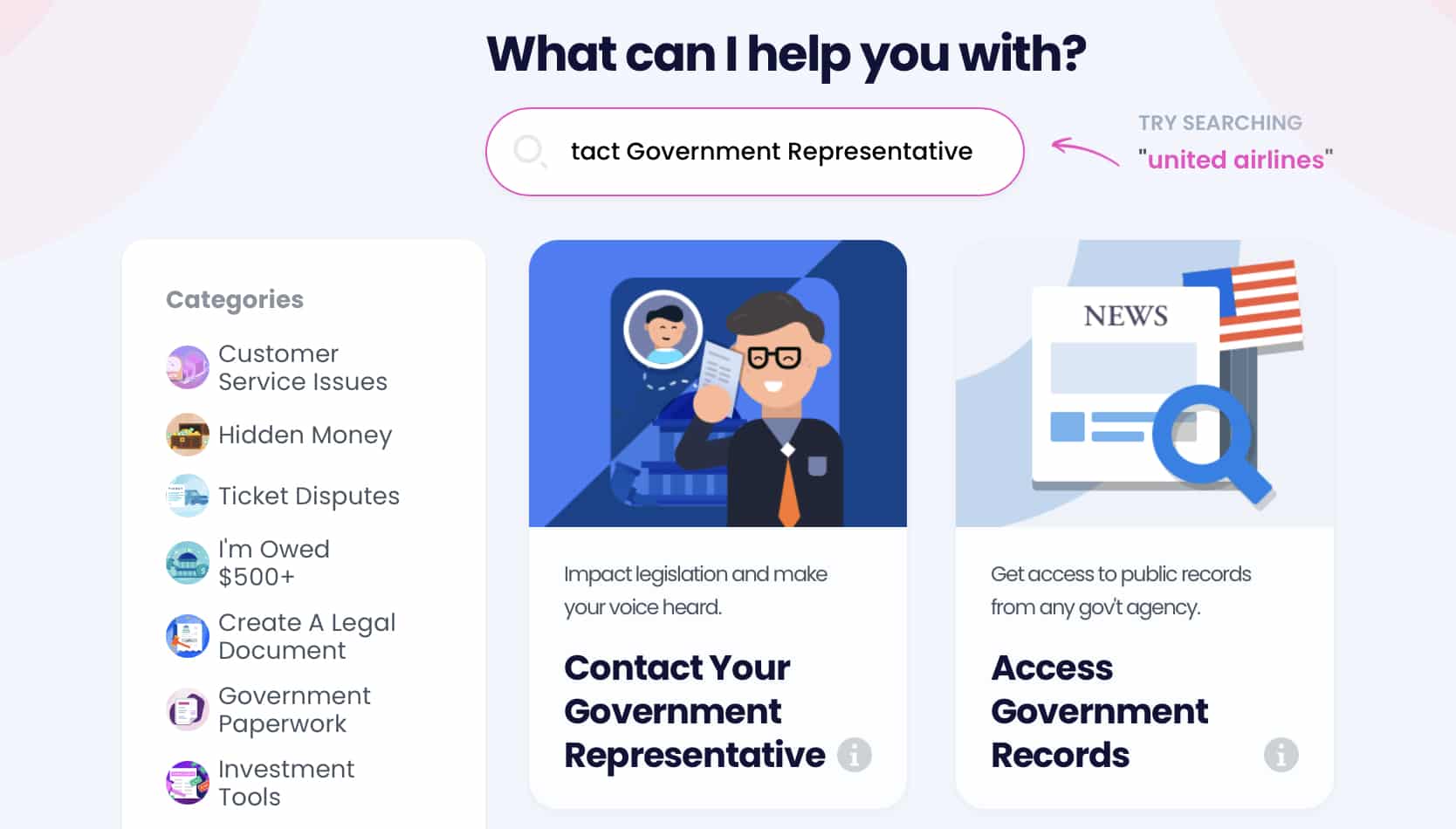 2. Choose between contacting a:
Senator
state representative
Governor
President
Mayor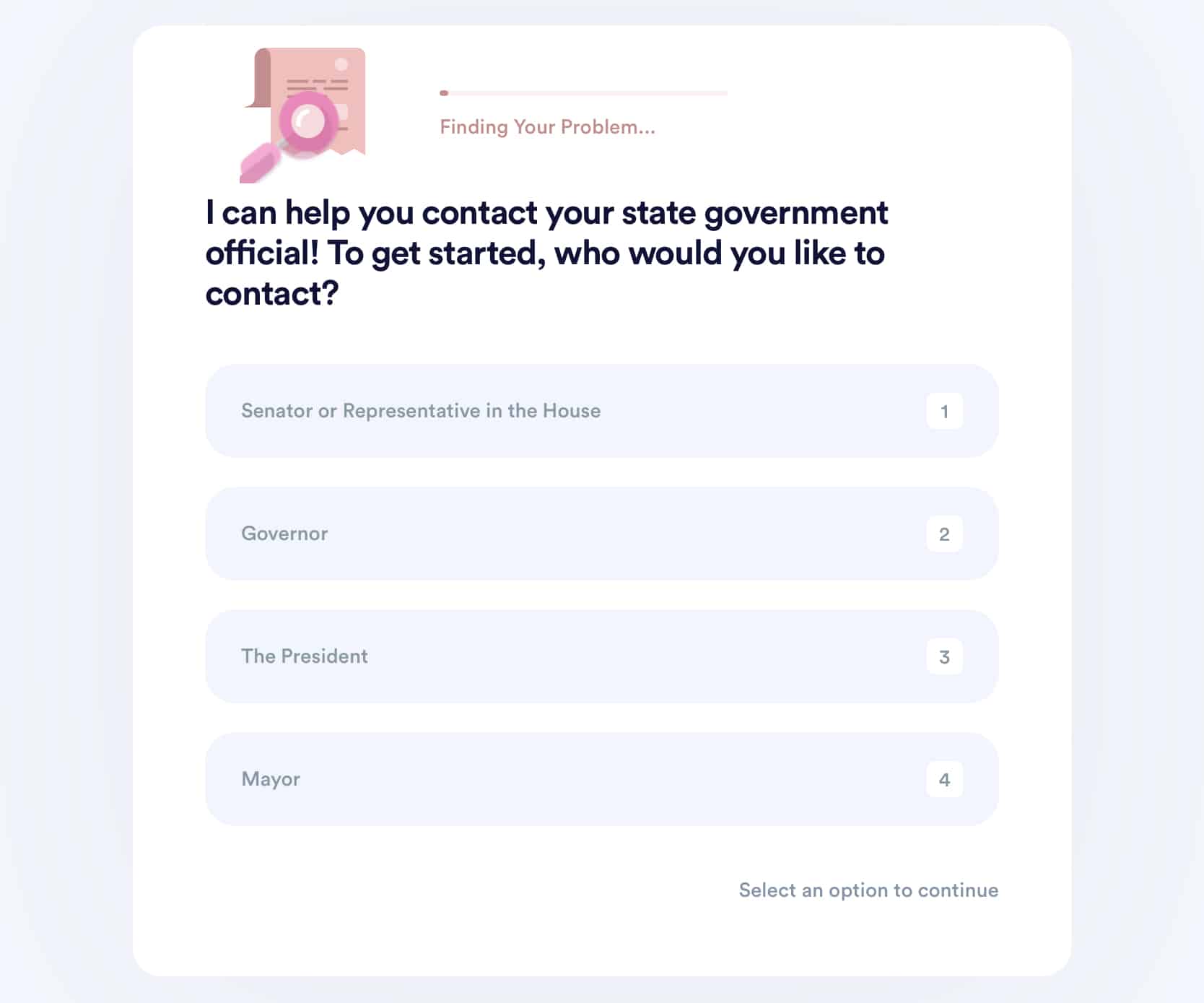 3. Tell us why you are contacting your representative, what bill or issue you are concerned about, and a solution you would like to see implemented.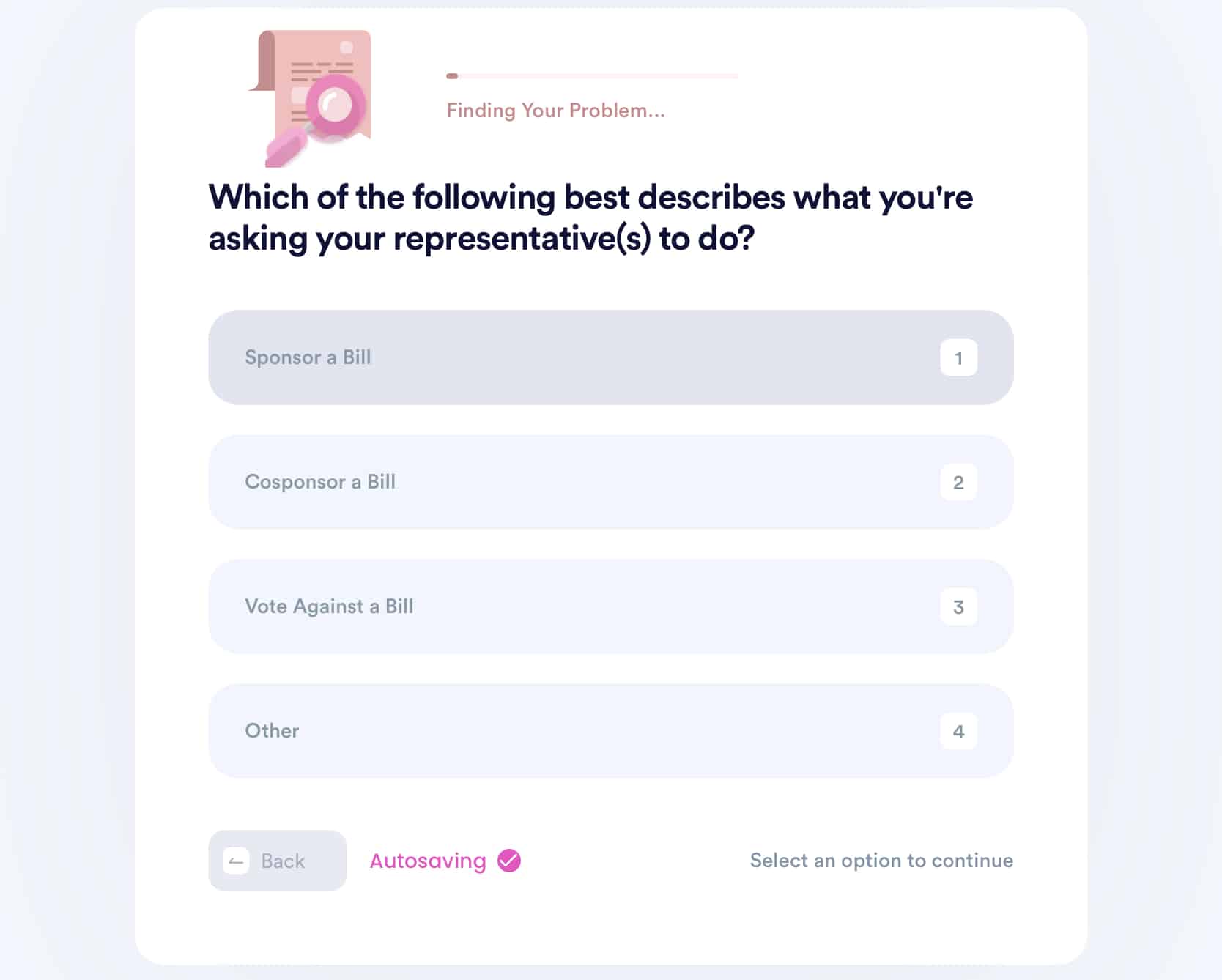 In just three steps, you can have contact your representative for you! Using AI, we'll automatically send your message to the official's office!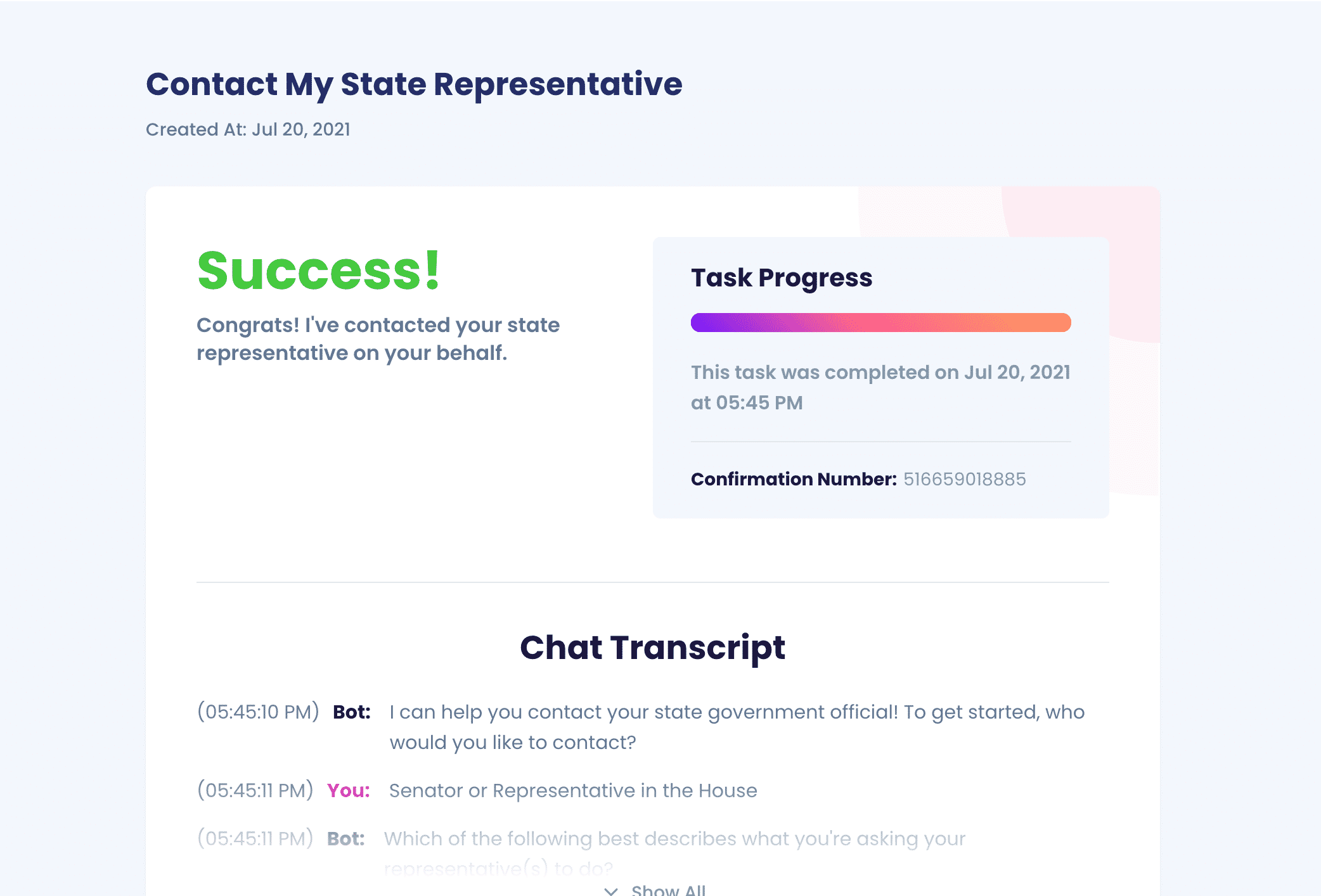 How Else Can DoNotPay Help You?