Senator Angus King Contact Details
Do you reside in Maine and are thinking about getting in touch with your senator to deliver a message or specify a viewpoint regarding a state matter? The contact you have been looking for might be Senator Angus King.
We are well aware of the difficulties that may arise during contacting or trying to contact government representatives. However, do not forget that they are elected by your votes, which means that they care about what you have to say.
This article can guide you through how you can contact Senator Angus King by yourself and how you can choose to contact him much more easily by using !
How to Contact Senator Angus King
If you wish to contact Senator Angus King by yourself but you are having a hard time finding his contact information, here is all the information you need:
Mailing Address
133 Hart Senate Office Building, Washington DC 20510
Phone Number
(202) 224 5344
Email

If you wish to email the senate's office, there is an email form where you fill out your contact information and write your message.
Click here to reach the email form.

Website
https://www.king.senate.gov/
Like most government officials, Senator Angus King uses his Twitter account actively. You can either follow him or try to reach him through direct message. Here is the link to his Twitter account: https://twitter.com/senangusking
If you want to get in touch with any senator from Maine and not specifically Angus King, you can also contact Senator Susan Collins. Here is the link to her website: https://www.collins.senate.gov/
Who is Senator Angus King?
Angus King, originally a lawyer, has been serving as junior US Senator from Maine for 8 years since 2013. He is one of the two politically independent government representatives in the Senate. He was also elected as the Governor of Maine and served from 1995 to 2003.
He graduated from Dartmouth College as a member of the Delta Upsilon social fraternity. After graduating, he started studying law at the University of Virginia, which he finished in 1969.
What does he do as senator?
In a nutshell, Senator King joins congress meetings and debates, where the implementation, discussion, or update of laws and regulations happen. He votes for or against certain political policies or laws. He has been nominated and elected for parliament as a representative of the people, so he discusses and promotes those people's interests. His position is crucial to the important mission of checking, balancing, certifying propositions and amendments.
Why It's Hard Contacting Senators Alone
Contacting a government representative might be pretty stressful because there can be many difficulties that might arise. Some of these difficulties can be as follows:
Who is the right person I should contact?
How can I find the right contact information?
What is the best way to contact them? Should I call, write?
How should I address them and how to phrase my concern?
These are pretty common concerns. The first thing to keep in mind is that calling your senator is not your best option. The office's phone will be pretty busy during the day because of the high volume of calls, especially during Covid-19 uncertainties. We recommend writing an email or a letter as the best way to contact a government representative. However, writing something to a senator has its own difficulties as well. You will have to sound professional, choose your words properly, and write in a convincing manner so as to make the senator take your desired action.
DoNotPay Can Help You Contact Senator Angus King!
Instead of spending hours thinking about what to write and how to phrase your message, let DoNotPay handle the hard work for you! Tell us what we need and we will contact the senator for you!
All you have to do is:
1. Look for the Contact Your Government Representative product on .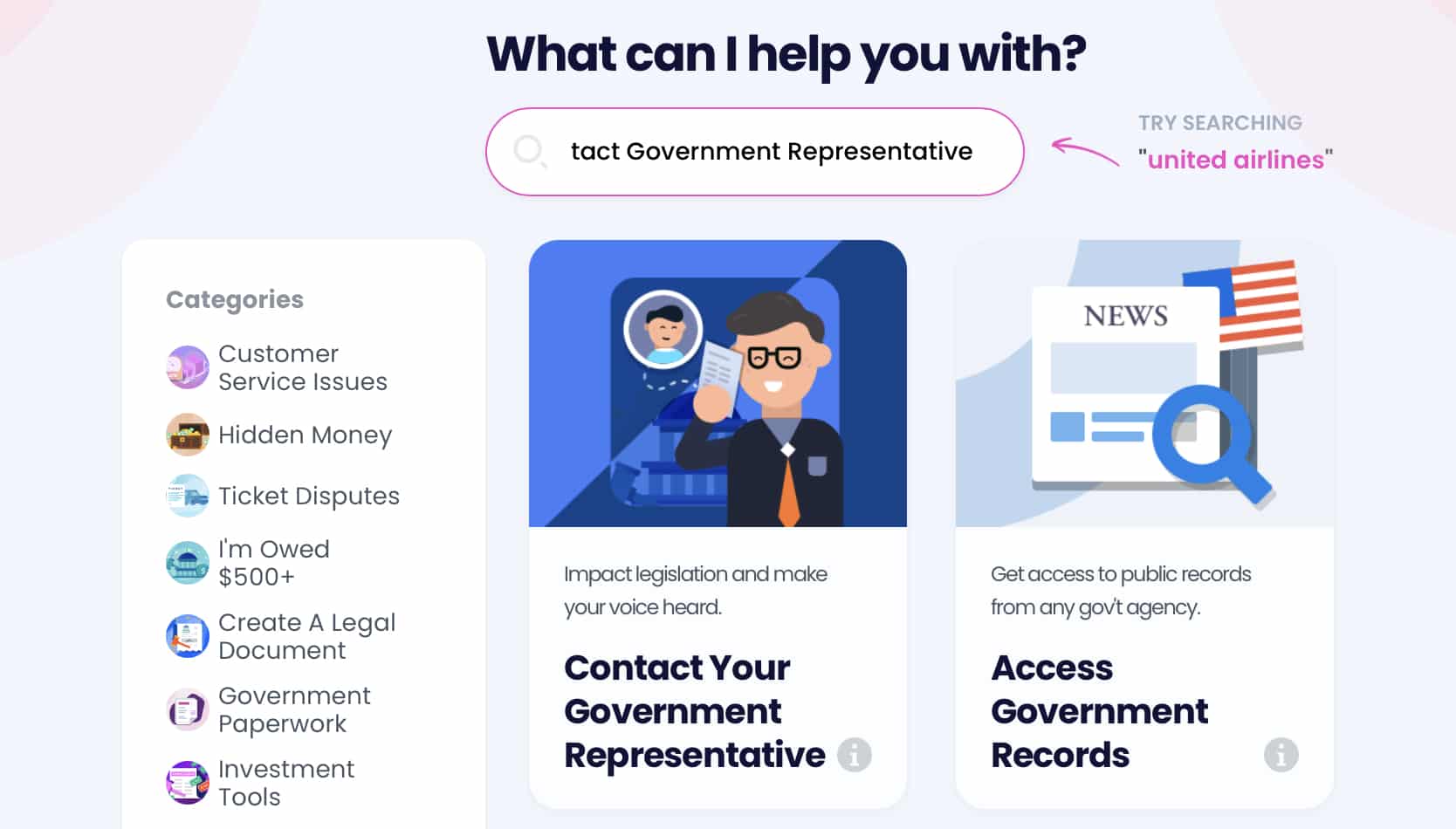 2. Choose whether you wish to Contact your Senator, state representative, Governor, President, or Mayor.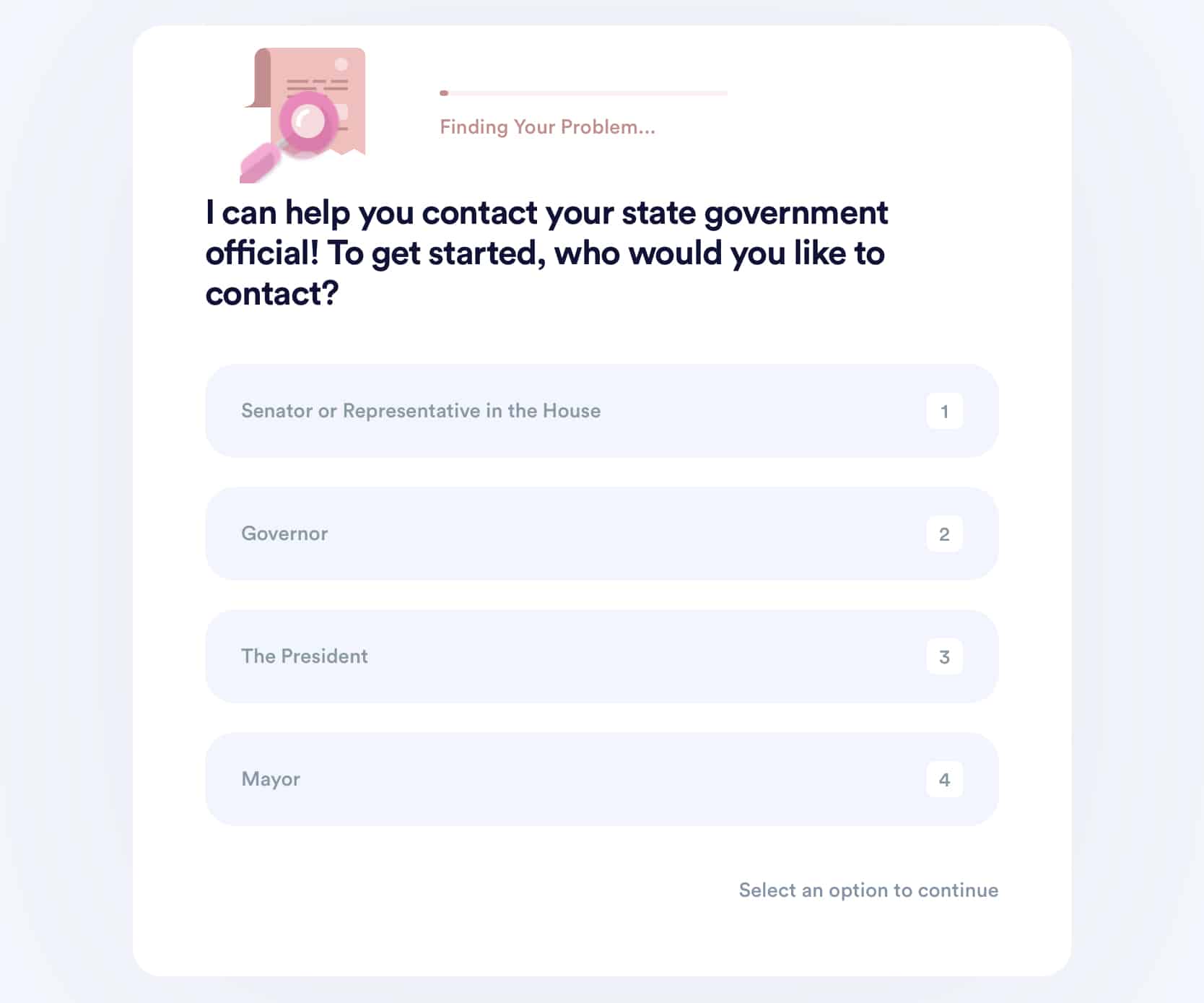 3. Tell us why you need to contact your representative, which bill or issue you are concerned about, and what your desired action is.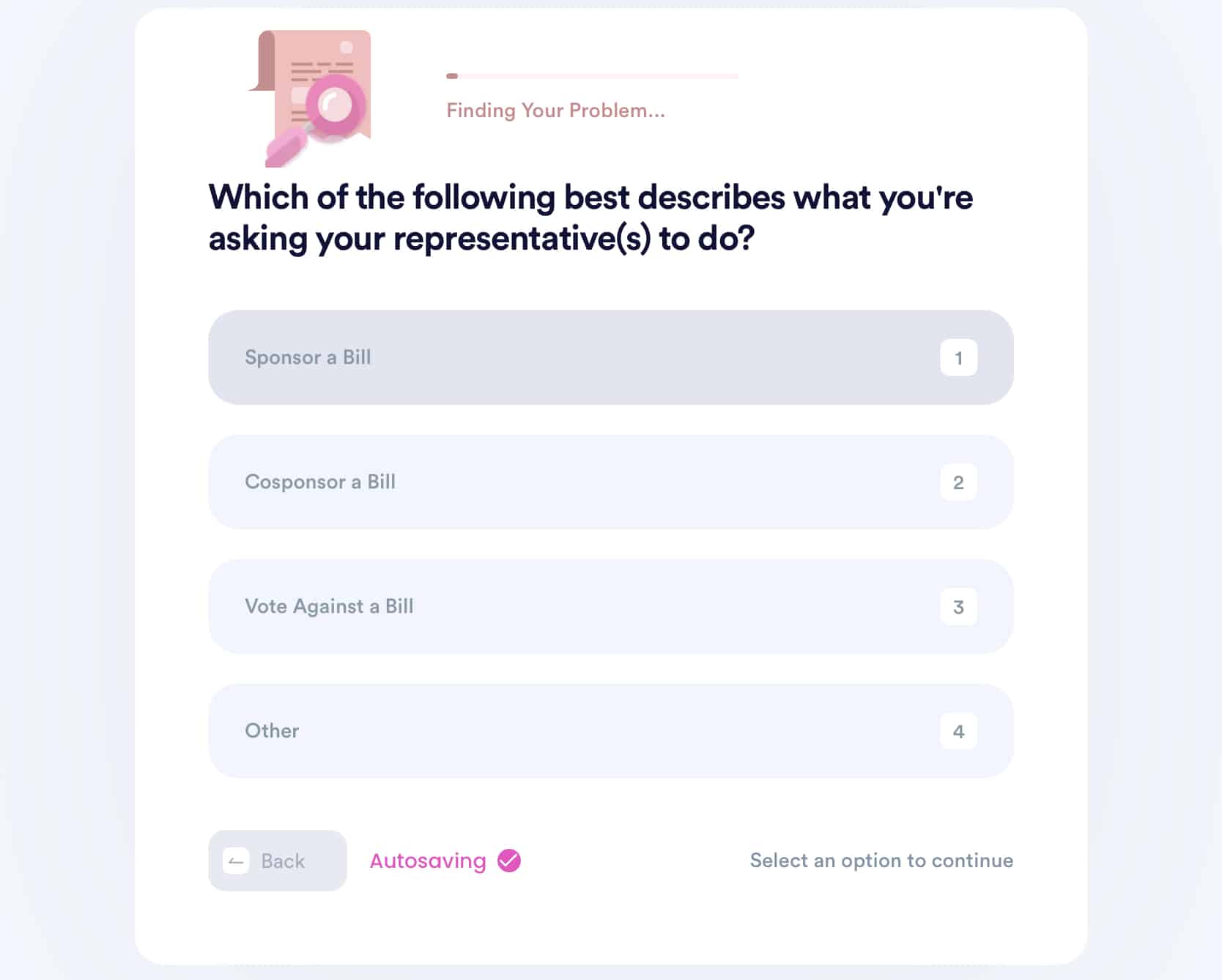 Done! You can just sit back and relax. DoNotPay will fill out the email forms for you and write a professionally toned message expressing your concern and send it on your behalf!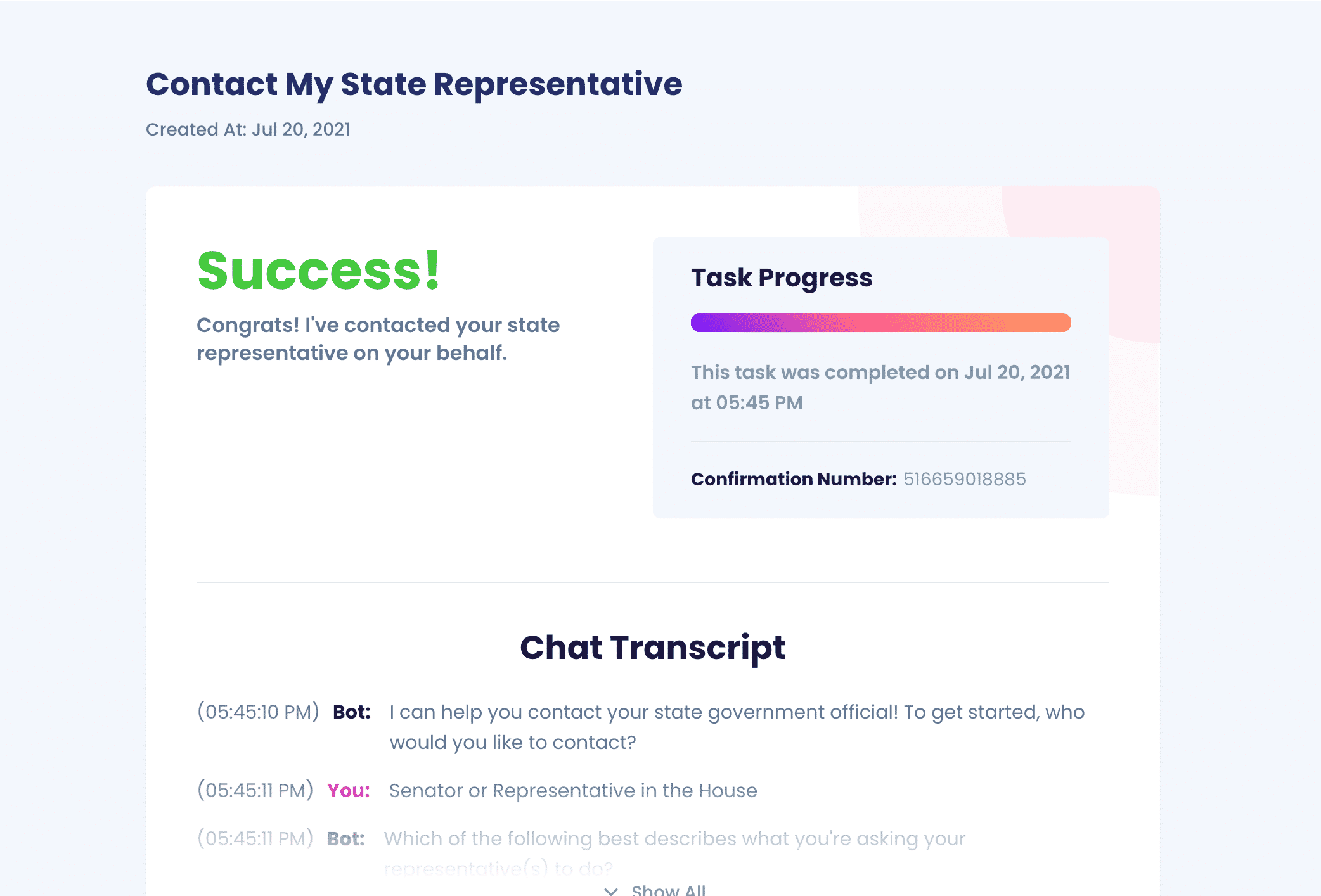 DoNotPay Can Do Much More!
DoNotPay can help you with a lot of legal matters. Some of the examples include: