Get an Outer Banks (OBX) Fishing License Now
The Outer Banks—known as OBX to locals and social media—boasts more than 100 miles of open seashore, ripe for fishing. It's known as one of the most scenic and adventurous fishing spots on the East Coast. So pack your fishing poles and a picnic lunch and head out for a day on the coast. Of course, you'll need  first. And the DoNotPay App can help you get one.
This article explores how to use DoNotPay to .
We'll also cover:
Where you can apply for an OBX fishing license
Fees you'll pay for an Outer Banks fishing license
The types of permits available in North Carolina
And some of the best fish you can hope to catch on the Atlantic coastline
A fishing trip to North Carolina's Outer Banks can be the angling trip of a lifetime.
How to Get an Outer Banks Fishing License by Yourself
You'll need a Coastal Recreational Fishing License to fish at OBX. This is similar to a saltwater license in other states. You can apply for them over the phone or online.
Get an OBX Fishing License by Phone
Call the NC Division of Marine Fisheries at (800) 682 2632 or (252) 808-8081.
Provide them with your information.
Wait to receive your license.
That all sounds easy until you realize the office is only open during regular business hours. So if you want to get a license on the weekend, you'll need to try another method, like the DoNotPay App or a local tackle store.
You can also apply for an Outer Banks fishing license online at the NC Marine Fisheries website.
Apply for an Outer Banks Fishing License Online
If you're ready to share your credit card number with total strangers, you can get your OBX fishing license online.
Let's take a look at those fees while we're at it.
How Much Does It Cost to Get a North Carolina Fishing License
The good news is that children under 16 are exempt. And you don't need a license for charter boat fishing either since those trips go more than three miles off the North Carolina shore. Remember, for this type of fishing, you need the Coastal Recreational license.
Licenses vary in price based on how long they last and whether you're a North Carolina resident or not. Here's a breakdown of how much each license costs.
| | | |
| --- | --- | --- |
| License | Cost for Resident | Cost for Non-Resident |
| 3-Day Trout | $8 | $8 |
| 10-Day Coastal | $6 | $11 |
| Annual Coastal | $16 | $32 |
| 10-Day Inland | $9 | $23 |
| Annual Inland | $25 | $45 |
| Annual Unified | $41 | N/A |
There is also special pricing for North Carolinians who receive state-funded benefits, Medicare, or food stamps. You must still apply for and obtain a license, but it won't cost anything. To do that, you'll need to work directly with NC Marine Fisheries or talk to a warden in person.
How to Get an Outer Banks Fishing License With DoNotPay in 3 Steps
How to get your fishing license using DoNotPay:
If you want to get your fishing license but don't know where to start, DoNotPay has you covered in 3 easy steps:
1. Search "fishing license" on DoNotPay and select the state you would like a fishing license for.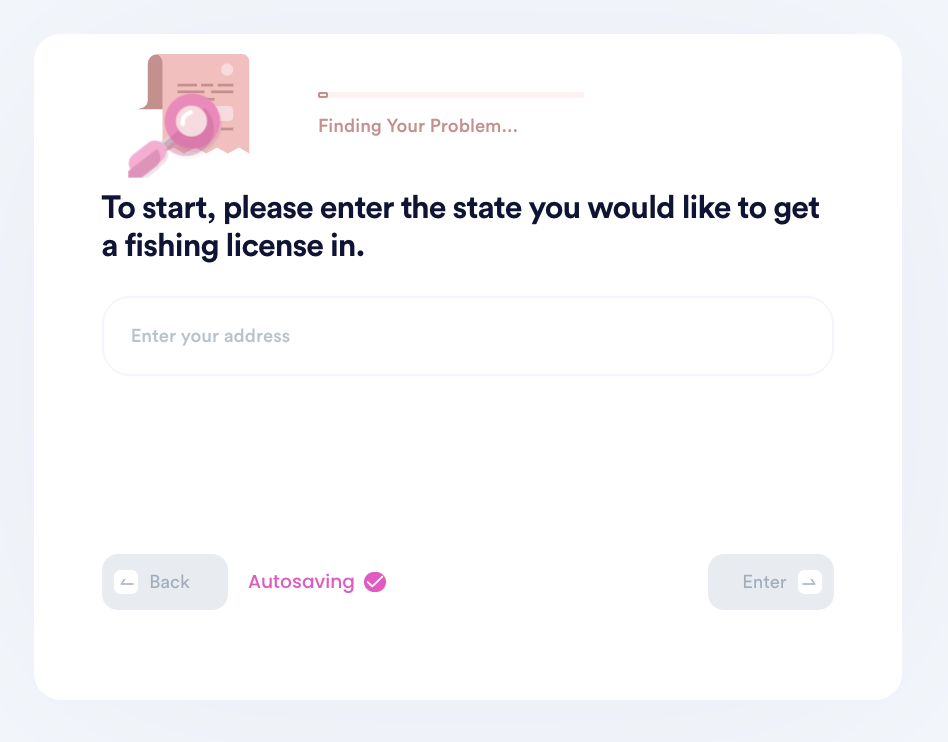 2. Indicate whether you are a resident or non-resident, and choose the type of license you want. For example, saltwater vs. freshwater license, three-day only pass, and more.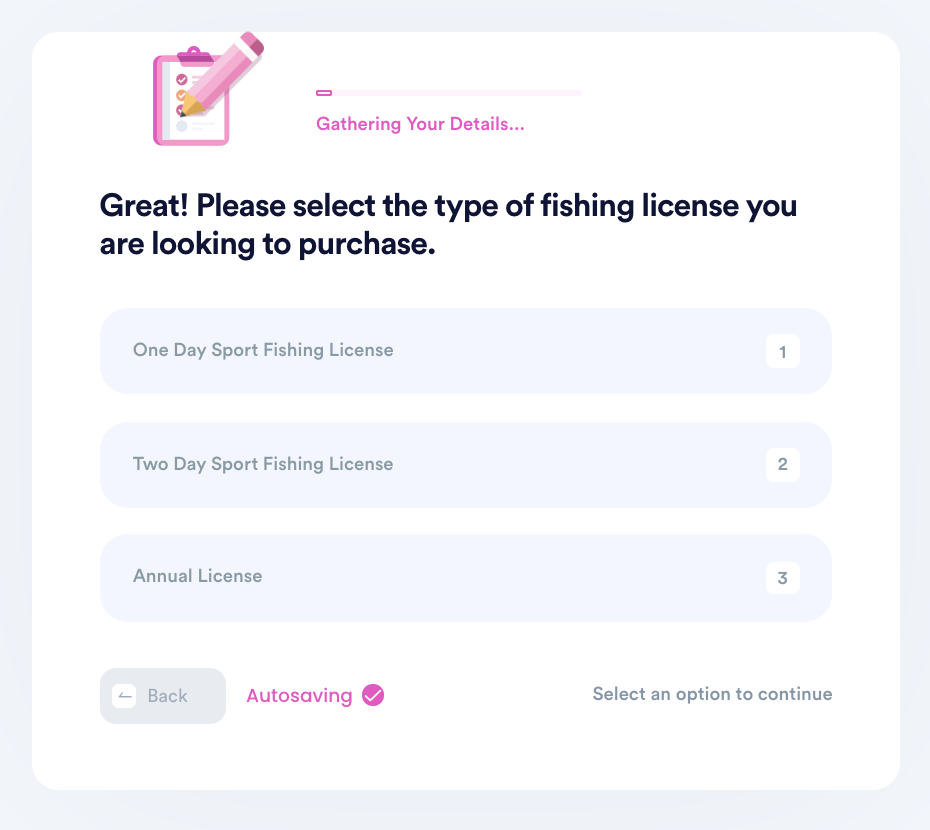 3. Provide your contact information, a copy of your government-issued ID, and pay the fee required by the state.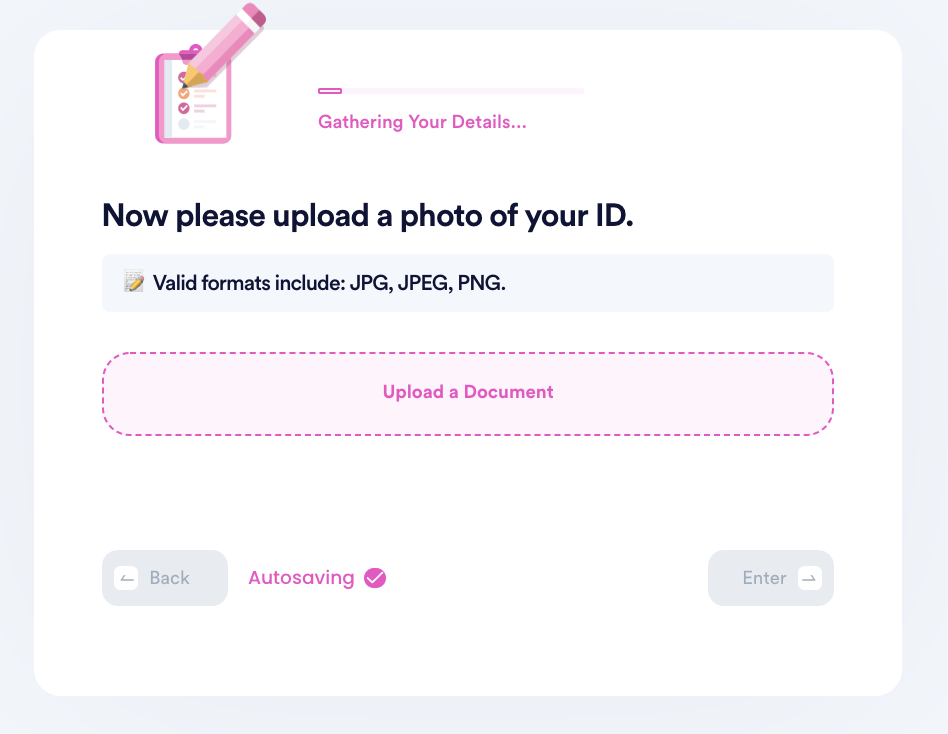 See how easy that was? When you use DoNotPay for a fishing license, you know all your forms will be filled out correctly. You don't need to stand in line at a tackle store or chase down a warden.
DoNotPay makes it so easy to get your fishing license online. But you can also get an Outer Banks fishing license by yourself. Let's see how it's done.
Exciting Sportfishing at Outer Banks
Aggressive, delicious Redfish dominate the shallows. They cruise the beaches and sounds, looking for food or a fight. They have a reputation for putting up a thrilling battle. Locals usually take them on live bait, but they'll go for a lure if you're savvy enough.
And flounders are everywhere in the Outer Banks. Nothing beats a freshly filleted flounder.
Ready to fish? Just grab that fishing license and hit the shores. Sit back and relax while the DoNotPay App handles all your legal paperwork. It's more than a fishing license app.
DoNotPay is the world's first robot lawyer, and it's here to handle all your legal paperwork. When you want to stop the spam mail from piling up, find a death certificate, or get a pet license in your city, it's always faster and easier with DoNotPay.