North Dakota Governor Phone Number and Other Contact Details
This article will discuss the phone number, office address, and fax for Governor Doug Burgum, the 33rd Governor of North Dakota, and other notable North Dakota public officers. It will also show you how can help you contact Governor Doug Burgum in a fast and easy way!
North Dakota Governor: Doug Burgum
Douglas James Burgum (born August 1, 1956) is North Dakota's 33rd governor. He was elected in 2016.
He attended North Dakota State University and obtained a MBA from Stanford Graduate School of Business.
A serial entrepreneur, Doug delved into politics with no formal experience. He gained an abundance of business skills working for McKinsey & Company, Microsoft, Fortune Magazine, and Stanford Graduate School of Business. He also co-founded Arthur Ventures and founded a $1.1 billion software solution called Great Plains.
North Dakota Governor Phone Number and Contact Information
Office Address
Phone Number
Fax
North Dakota Governor Office

600 East Boulevard Avenue, Bismarck ND, 58505-0001

701 328 2200
701 328 2205
You can also follow updates from Governor Doug Burgum on Twitter and Facebook, or sign up for a weekly newsletter.
Other Prominent North Dakota Representatives You Can Contact
Aside from Governor Doug Burgum, here is a list of other prominent North Dakotan government representatives you can contact for both state and federal issues:
| | |
| --- | --- |
| Government representative | Office held |
| | North Dakota's current senior senator delegate in the 117th US Congress. |
| | North Dakota's current serving junior senator in the 117th US Congress. |
| | The 38th and current serving Lieutenant Governor of North Dakota. |
| | North Dakota's current serving Secretary of State since 1992, and the longest-serving Republican in North Dakota. |
| | The Attorney-General for the state of North Dakota |
| | North Dakota's lower house representative currently serving in the 117th US Congress. |
| | The past governor of North Dakota who served from 2010-2016. |
Here's What the Governor of North Dakota Can Help You With
Whether you need to report on COVID-19, farming issues, or Canada-border crossing difficulties, here are some of the most frequent reasons people seek the North Dakota governor's phone number:
Through the office of the governor, you can get the contacts of state agencies and local authorities within the state of Dakota.
The governor also conducts an annual merit award presentation for all North Dakotans known as the Theodore Roosevelt Award. You can enter yourself or nominate a suitable person.
You can also report growing addiction, seek rehabilitation centers, and file a complaint against illegal distributors.
If you have issues with access to education and educational services within the state, you can get in touch with the North Dakota governor.
Governor Doug Borgum is committed to fostering peace and progress amongst the many native tribe nations that exist in North Dakota. You can suggest a way forward, report marginalization, or demand due rights when you contact the office of the governor.
You can also invite the governor of North Dakota to be present at your occasion as a special guest, or request an opportunity to meet the governor at his office in person or as a group.
The governor also has several job openings for residents of North Dakota. You can contact the office of the governor and apply for them.
In Case You Need Help Contacting the North Dakota Governor
Most times, after calling the office of the governor, you may be asked to send a formal letter or email for your complaint to be documented and processed. This can be a huge task for most people - unless you use a tool like .
helps draft a formal presentation of your issue and send it to the office of the governor of Dakota in minutes. The AI-powered contact service has access to the contact details of hundreds of government representatives in the US and can help you get in contact with them. See the steps to use DoNotPay below.
Use DoNotPay to Contact North Dakota Governor
DoNotPay offers a fast and reliable way to get across to public officers in the US. You'll have a safe and professional contact service delivered in minutes when you:
1. Search "contact representative" on and select the Contact Your Government Representative service.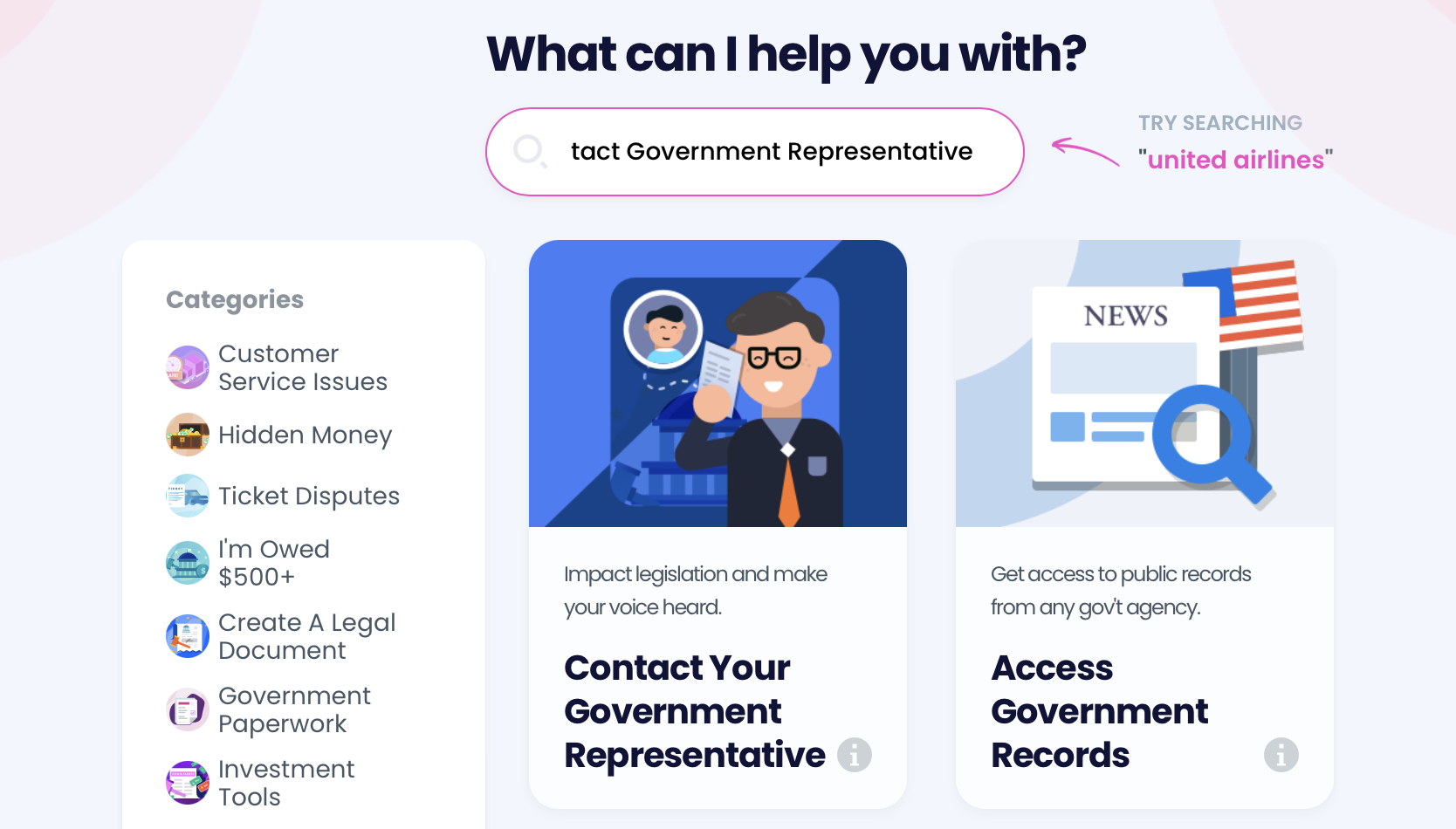 2. Choose whether you want to contact your Senator, House Representative, Governor, President, or Mayor.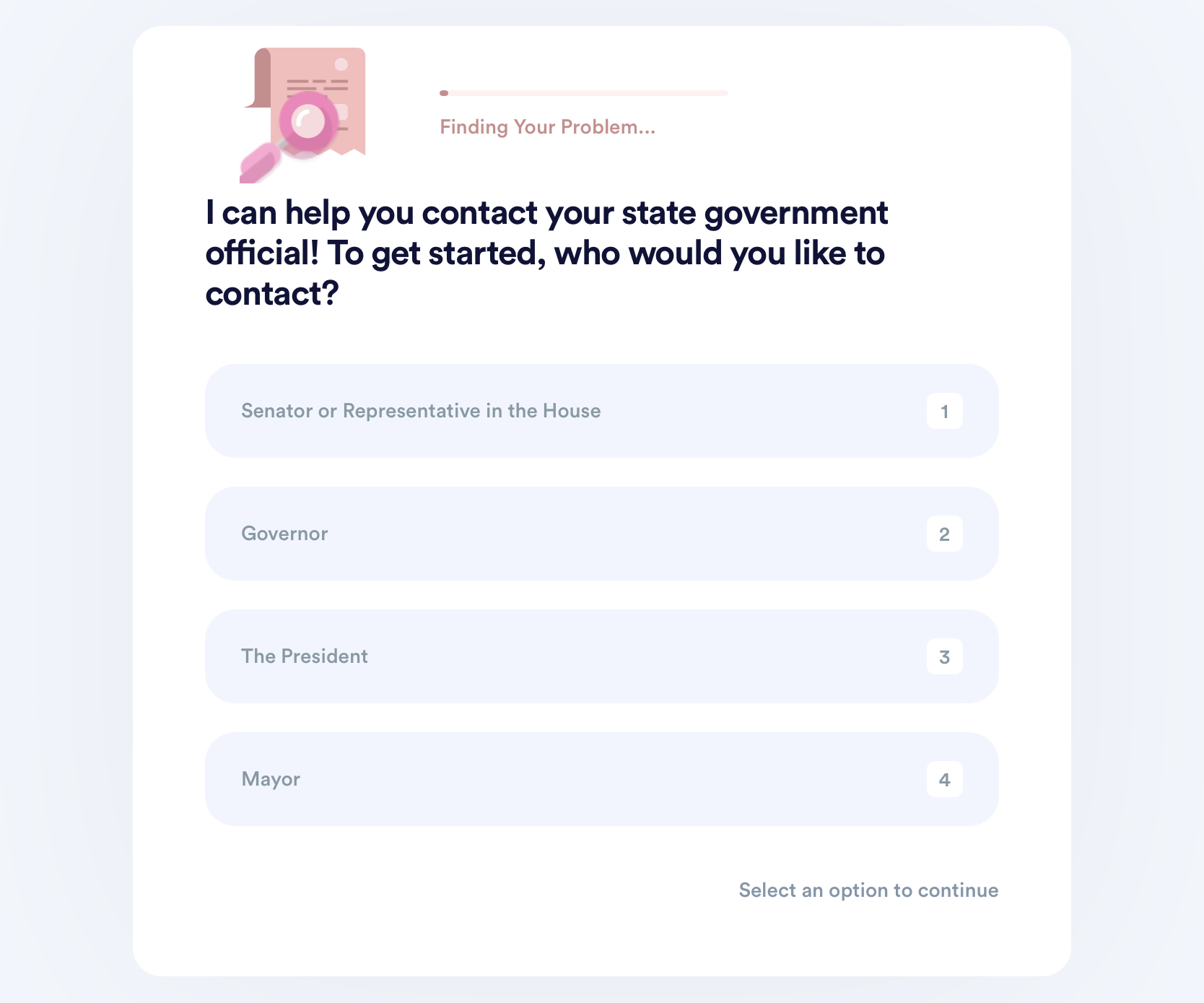 3. Tell us why you are contacting your representative, which bill or issue you're concerned about, and what you're urging the representative to do.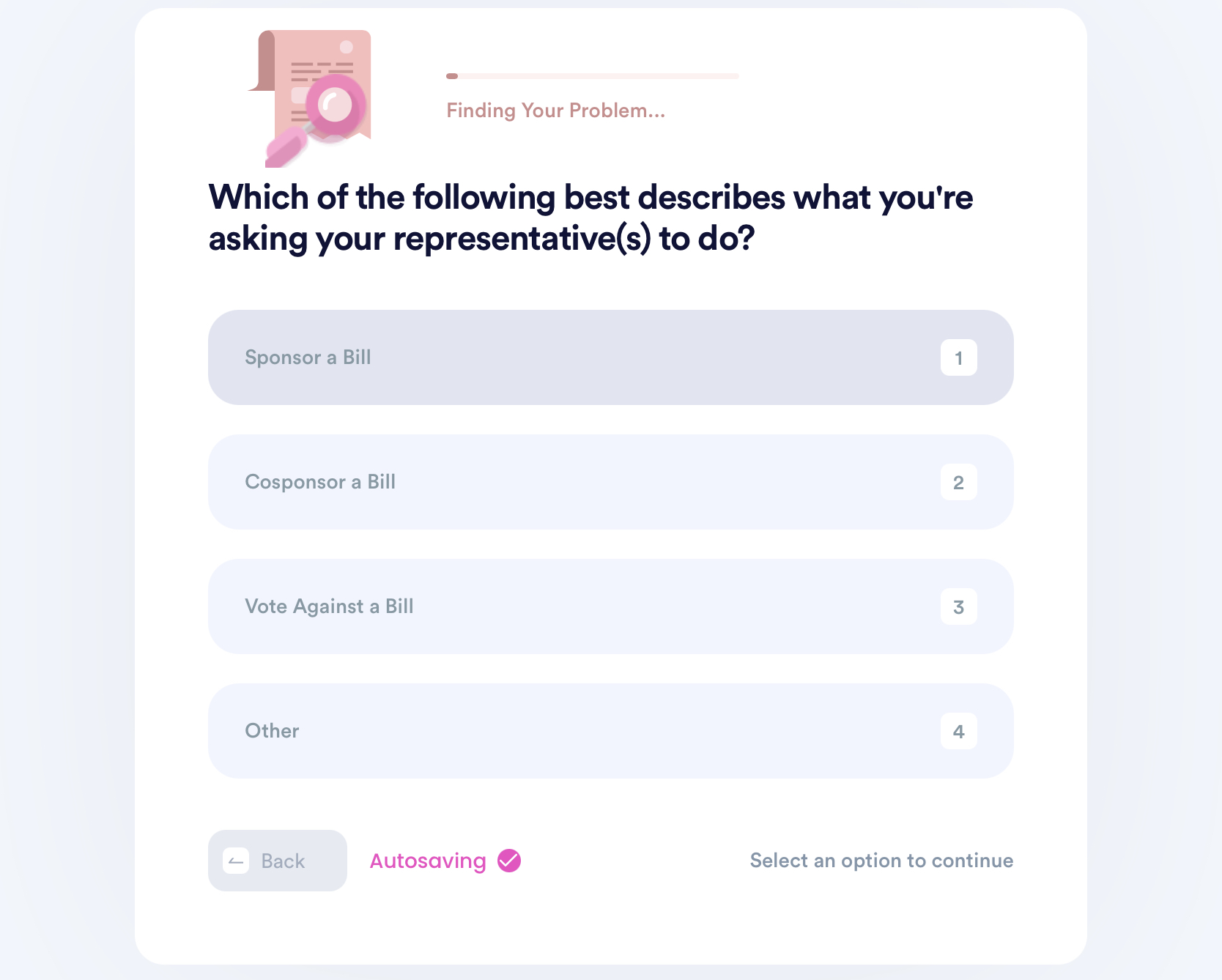 Sit back and relax! DoNotPay will deliver your message and handle the rest for you. Our bots will fill the contact forms on your legislator's website on your behalf.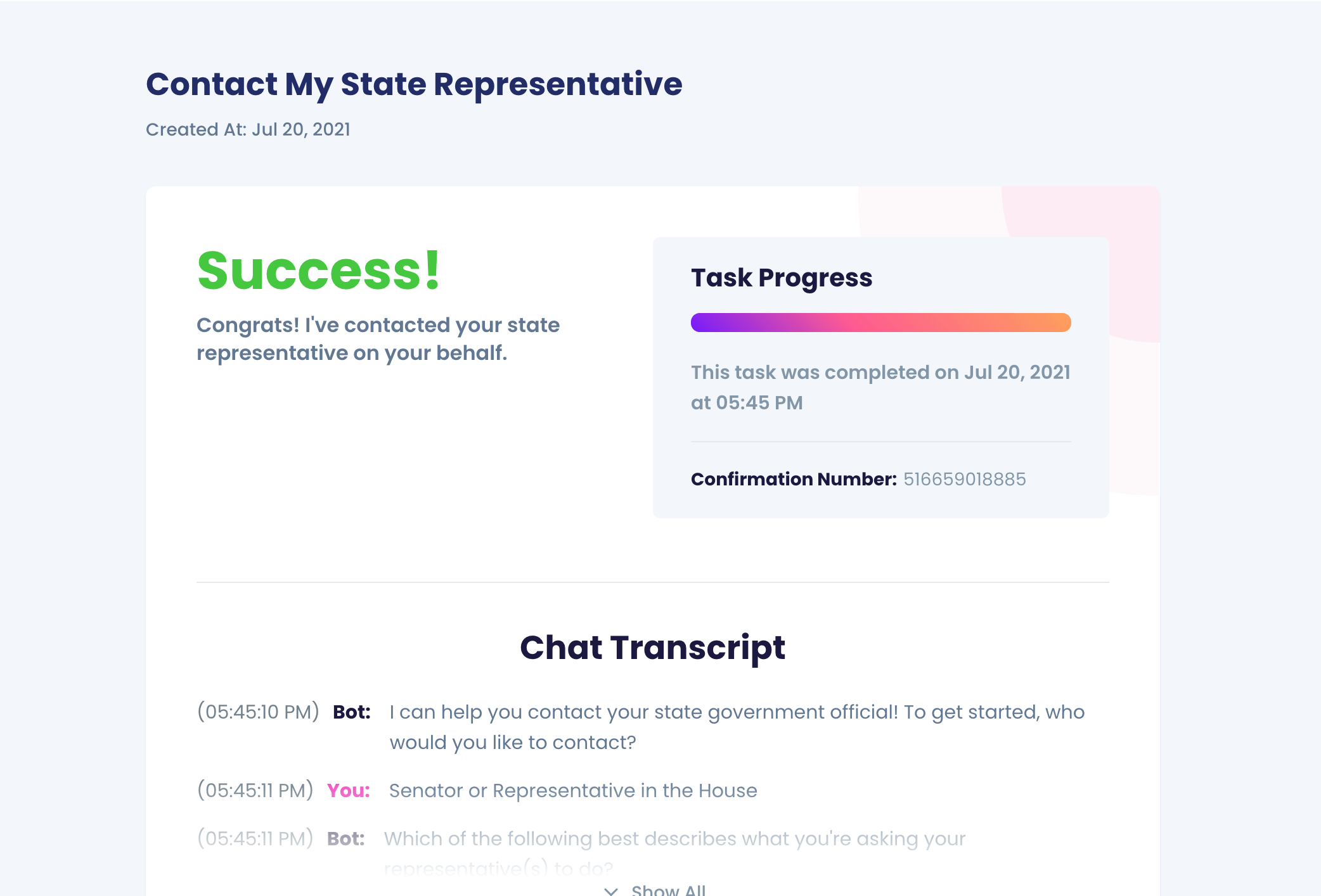 DoNotPay Can Help You With Much More!
DoNotPay's services do not only include contacting a senator. Some others are: