Everything you need to know about the NC "Do Not Call" list

In North Carolina, unwanted phone call complaints are handled by the Department of Justice. In recent years, the state has actively tried to fight against unsolicited calls by issuing new laws. Although well-intentioned, this initiative suffers from the same flaws as all that came before it. It focuses its attention on reporting existing spam callers, instead of stopping them from calling. Today, we'll teach you what rights you have against spam calls in North Carolina and how to enforce them properly.
How to use the "Do Not Call" registry in North Carolina

The "Do Not Call" registry is a list of numbers that declare they wish not to be disturbed by unsolicited phone calls. The list currently hosts 221 million numbers across the U.S. Once a number is on the list, it is against the law for telemarketing companies and robocalls to call it. Adding your number to the list is free, and it can be done in three ways:
Online

Register your number

at this link

You can add up to three phone numbers per day. To add a number, you must have a valid email for the confirmation

Via Phone Call

Call 1-888-382-1222

You must call from each number you want to add separately

TeleTypewriter 

Call 1-866-290-4236

This option is dedicated to helping the hearing impaired
What North Carolina is doing against spam calls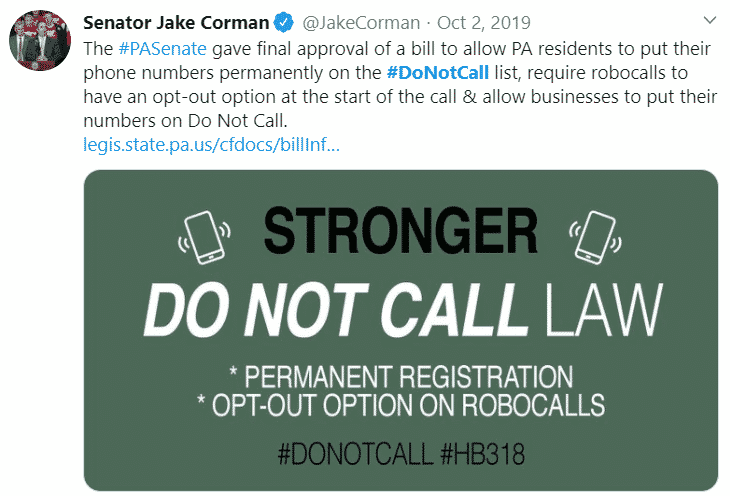 In 2018, residents of North Carolina filed 168,022 complaints to the FTC. The state of North Carolina is actively fighting against unsolicited phone calls. The Department of Justice website is full of information and resources for things such as:
What the state of North Carolina is doing wrong in their fight against unwanted calls is focusing too much on prevention. Here's the dirty truth about spam callers. They don't care that what they're doing is illegal. As long as they're profiting from the calls, they're happy to pay whatever fine is thrown at them and continue working. To put a stop to annoying phone calls, the companies providing them must start losing money. Continue reading to learn how to do just that.
How to file a complaint and profit from the "Do Not Call" list
Turn your robocallers into cash, and earn up to $1,500 per robocall
The issue with things like robocalls is that they fall into the "illegal only if you do something about it" category. While the "Do Not Call" registry does make the calls illegal, it does not have the right or means to enforce it. Every individual must file their own claim if they expect to be compensated. North Carolina has made it easy to report robocalls, but it's a whole different thing to ask for compensation. To sue the company, you'd have to gather their information somehow, and then spend money on a lawyer and other legal fees. Although you stand to gain as much as $3,000 in damages, this amount of effort was too high for people to bother with it, until now. 
Introducing Robo Revenge, the newest addition to DoNotPay. The feature is built to simplify the process of demanding compensation from a few hours to just a few minutes on your computer or smart device. BRProud recently reported on the increase in robocalls, and how our app can help you beat them. As explained in the article, here's how easy it is to do:
Run DoNotPay through the

web app

Add your number on the "Do Not Call" list through the app

The next time a caller asks you for payment information, give them your virtual credit card information

If the company attempts to charge you, they will provide their information to DoNotPay

Robo Revenge will then generate and send the company a letter demanding compensation
If they refuse to pay up, DoNotPay can use their data to sue the service provider in small claims court.
What the North Carolina government is doing against unwanted calls

The state of North Carolina supports and advertises the "Do Not Call" list on their DOJ website. Apart from that, the state has taken a hard stance against unwanted phone calls. It's actively introducing new legislation and looking for ways to assist the government in the fight against unwanted calls. One new law introduced is the Truth In Caller ID Act, which prohibits the use of identification changing technology, such as spoof numbers. In August 2019, the state announced its own fight against robocalls. Together with mobile service providers, they've created eight principals to follow to stop robocalls.
Principle #2 is the adoption of the SHAKEN/STIR protocol in filtering out unwanted calls. It aims to tighten the communication between networks, before allowing calls to come through, by requiring additional background checks on the number that's calling. In December 2019, the Telephone Robocall Abuse Criminal Enforcement and Deterrence (TRACED) Act was signed into the U.S. law. It is a national-wide effort to defend against these calls. Among its top priorities is better communication between the government and phone service providers, bigger and more easily enforceable fines, and new methods of prevention.
Tips against unsolicited phone calls in North Carolina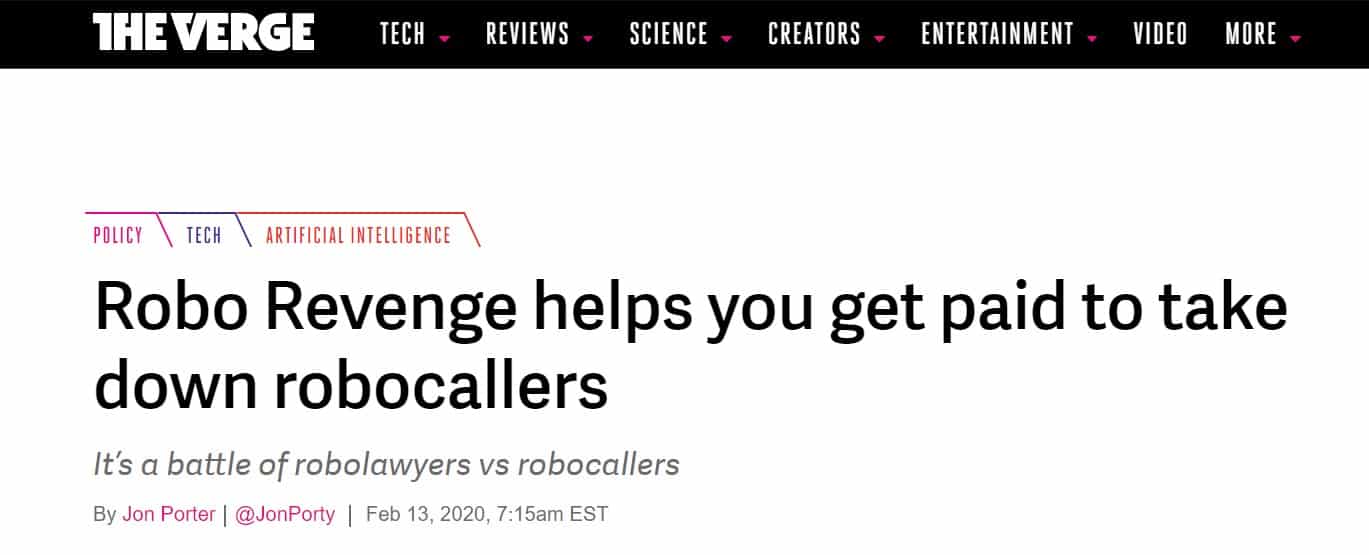 The "Do Not Call" list may make it illegal for people to call you, but that's never stopped scammers before. If you find yourself on the other end of a questionable phone call, being prepared and spotting warning signs is vital. The State of North Carolina Department of Justice has compiled a list of helpful tips, as well as common scams to be aware of. Here are some things to keep in mind:
Never give your personal or bank information to unknown callers —

Unless you've agreed to be contacted by a company, refrain from providing any information.

Never follow the robot voice's instructions —

A robocall may tell you to say "Yes" or press "1" to cancel the service. Never follow what it says—hang up instead.

Beware of imposters —

If a person calling you claims to represent your bank or other services you may use, always ask for their phone number and tell them you'll call back. If they refuse, you've caught a scam.

Keep an eye out for the elderly in your family —

They are the frequent targets of scam calls because they're often uninformed.

Check for spoof numbers —

They're more frequent than you might know. Feel free to ask the caller where the call is coming from.

Immediately report possible scams —

File a complaint with the North Carolina DOJ. If you feel you've been a victim of a potential scam, report it to the police.

Sign up to the "Do Not Call" registry —

It's the first step towards legal protection. Even though it doesn't stop 100% of the calls, the chances of them being illegal are much higher, thus more easily recognizable.
Other DoNotPay features to check out
Robo Revenge is just one of many features DoNotPay offers. The app can save you time and money by:
Beating traffic tickets

Disputing speeding tickets
If you found this information helpful, articles similar to this one are available for FREE on the DoNotPay learning center page.