How to Cancel Pepco Service Before You're Charged Again
Pepco, which belongs to the Exelon company, is an energy and natural gas provider operating in Columbia and Maryland districts. If you're moving out of these areas and no longer require the company's service, here's how you can cancel Pepco quickly and without any issues.
How to Cancel Pepco on Your Own?

There are several ways in which you can terminate your Pepco subscription manually:
Canceling online on

pepco.com

Calling the Pepco support

Visiting one of Pepco's Customer Support Centers in person
Note that you'll have to inform Pepco of your moving out—if that is why you're canceling the service—at least three working days in advance to avoid being billed for the service you won't be using.
How to Cancel Pepco Online
There are two ways you can cancel the Pepco service using the company's website. You can log in to your Pepco account, go to the Stop Service page, and follow the prompts from there.
Alternatively, you can reach the Pepco support by completing their online Contact Us form and requesting a cancelation through it.
How to Cancel Pepco Over the Phone
If you're struggling with navigating through pepco.com or would prefer to speak to the company's representatives, you can call them by phone. Here's how:
Call +1 (202) 833-7500

Sit through the phone queue

Request a cancelation from the Pepco team when someone picks up

Provide the information they might need as well as the reason why you're canceling

Make sure you'll be sent an email confirming your cancelation
Here are the specific Pepco phone numbers for the two areas in which the company operates:
| | |
| --- | --- |
| District of Columbia | Maryland State |
| +1 (800) 643-3768 | +1 (800) 735-2258 |
Here are also the hours during which you can call the Pepco customer support:
| | |
| --- | --- |
| Days of the Week | Operating Hours |
| Monday–Friday | 7 a.m.–8 p.m. |
As you surely know, when contacting customer services, you usually need to prepare mentally for an impossibly long phone queue. Well, not anymore—DoNotPay can get in touch with any company in your stead and save you much time and nerves by waiting out the queue for you.
How to Cancel Pepco in Person
You can also visit the Pepco Customer Service Center and have them cancel your subscription on the spot. You will need to schedule a meeting in advance, though. Here's the page you can go to in order to set up an appointment.
Skip All the Hassle and Cancel Pepco With DoNotPay

If you think the options you have to terminate your Pepco subscription manually are too slow, we're right there with you! It's why we've come up with a way you can do it much faster and easier by using DoNotPay's robot lawyer. Here are the steps to take:
Go to your DoNotPay account from any

you're using

Select the Find Hidden Money option

Enter Pepco as the service you want to terminate
In just these three clicks, you're done! We'll have your subscription canceled in the next 48 hours and send you an email as soon we're done.
If you want more, DoNotPay will not disappoint! We can also monitor all your subscriptions so that you don't need to trouble yourself with keeping track of them anymore. Connect your email or bank account to DoNotPay, and we'll identify the services you're paying for as well as cancel those that are no longer of any use to you.
| | |
| --- | --- |
| Can You Cancel With | Yes/No |
| DoNotPay | Yes |
| Email | No |
| Phone | Yes |
| Letter | No |
| In Person | Yes |
| Company Website | Yes |
Are Your Electric Bills Giving You Headaches?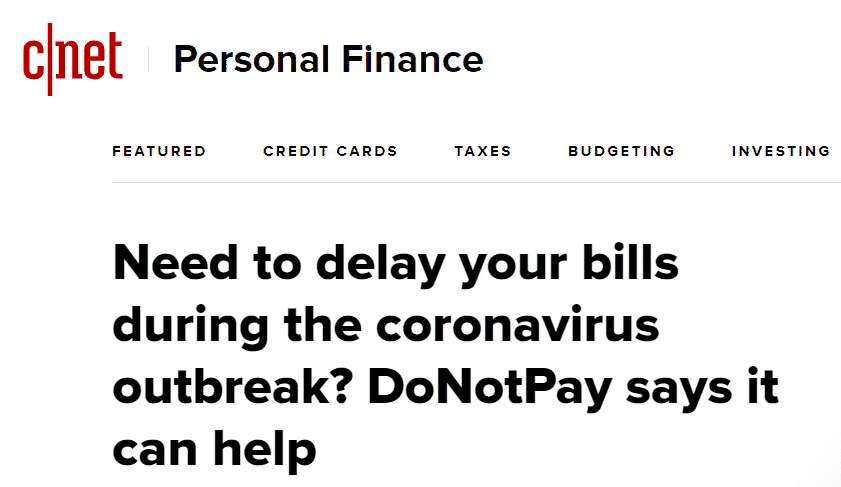 Besides helping you cancel Pepco or any other subscription service, DoNotPay is here for you if you need help with your electric bills or if you want to learn how you can lower your bills.
DoNotPay can also offer specific assistance with your electric bills if you're moving to:
Pepco Charges on Your Bank Statement
Here's a neat table that shows how Pepco subscription fees can look on your credit card or bank statement:
| | | |
| --- | --- | --- |
| Withdrawal from POTOMAC ELECTRIC UTILITYPMT | PEPCO/SPEEDPAY 202-833-7500 DC | PEPCO (POTOMAC ELECTRIC POWER) Bill Payment |
| PEPCO 3577, DEBRECEN | PEPCO | POTOMAC ELECTRIC UTILITYPMT |
| PEPCO Bill Payment | PEPCO/SPEEDPAY | PEPCO (POTOMAC ELECTRIC POWER) BILL |
| PEPCO 1633 WALBRZYCH | PEPCO (POTOMAC ELECTRIC POWER) Bill | PEPCO BILL |
What Energy Service Can You Switch to Once You Cancel Pepco?
Here are some alternatives to Pepco if you're looking to find another company that sells gas and electricity services as well:
Energy Companies

Cost

Key Feature

19 cents per kWh

Different payment methods to suit your preferences

11.67 cents per kWh

Commitment to the good of environment and community

5.7 cents per kWh

17.1 cents per kWh (Tier 1)

25.3 cents per kWh (Tier 2)

A vast number of different subsidiaries

8.2 cents per kWh0

Environmentally-friendly services
Here's More of What You Can Accomplish in a Heartbeat When Using DoNotPay

DoNotPay has always been about making various administrative issues as easy to solve as possible. We do this by automating the processes in which these tasks are accomplished. Here are the examples of what you can get done faster when you're using DoNotPay:
Contest a traffic ticket

Contest a speeding ticket
Log in to DoNotPay using any to start taking advantage of these services as early as today.