Get help with your DTE bill
Winters are cold in Michigan, so heating is essential throughout the year. MI residents have mixed feelings when it comes to DTE, the largest energy provider in the state. After the 2018 mess with billing that affected over 4,000 households, the company is still struggling to regain the trust of its clients.
With low winter temperatures, the heating bills can be quite high, so keeping up with the payments may be a challenge for many people. Let's see what can be done to make things easier for people who are having issues with their DTE bills.
Let DoNotPay offer a helping hand with your DTE bill

The first thing you should know if you are struggling to pay your DTE bill is that you are not alone. We are not talking about some pricey lawyer or aloof government official of an inefficient assistance program. We are offering the help of the world's first robot lawyer.
Sounds intriguing? DoNotPay uses AI to assist people in untangling the bureaucratic knots of unfair fines, enormous bills, and other administrative nightmares. DTE bills are no exception—if you need help with them, we will gladly jump in.
DoNotPay is a free app that can act as your legal advisor in case you think that your DTE bill is incorrect, or if you are in a financial tight spot and need to postpone or divide the payment. How does it work? It's super simple:
Log on DoNotPay through your

web browser

Choose Corona Relief

Advise what would you like us to do (help with bills in this case)

Provide necessary personal information (name, email, the issue you are having, etc.)
The questionnaire is in the form of an informal chat, and it won't take long to finish. Once your details are submitted, our robot lawyer will review your case and suggest what is the best course of action for you.
Huge companies like DTE have an army of employees, implementing procedures and rules that can be a handful for customers. Appealing and disputing your bills can be challenging without proper backup. Let DoNotPay be your team of lawyers, so you don't have to fight alone.
How to read your DTE bill? 
Reading bills is a complicated endeavor, and if you are having a hard time understanding your DTE bill, you are not alone. With numerous items and weird terms, the statements can often seem like a code.
While the total amount due is pretty clearly stated at the bottom of the statement, the rest needs some deciphering. The first thing that stands out is that the actual power usage fee is only around 50% of the total amount. The remaining balance consists of additional surcharges that don't seem directly connected with what you are using.
Three items grab the attention:
Nuclear decommissioning

–a surcharge that allows DTE to charge the customers when a nuclear power plant is taken out of service

Choice implementation

–DTE is charging the customers recovery of costs for all clients that switched to another supplier

U-15768 implementation

–DTE adds the requested increase in rates it submits to

Michigan Public Service Commission

(MPSC) even before the approval, which gets rebated if MPSC denies new rates
As you can see, DTE covers a lot of its operational costs through you. Unfortunately, adding this to your electricity bill is not illegal. Michigan law allows the power company to charge these to their customers regardless of how preposterous the idea is.
That is why DoNotPay is determined to help people with DTE bills. Paying for the energy that you are using is just, but financing the operations of such a huge company is a bit too much. Even if you are obliged to do it, you should be able to get fair discounts, flexible payment plans, and, above all, reliable service.
Always check for errors on your DTE bill 
During a cold winter in 2018, more than 4,000 families were shut off by DTE because of unpaid bills. It turned out that the billing system that the company implemented a couple of months before wasn't working correctly, and the shut-offs were executed by mistake.
The affected households did not receive adequate notice and suffered immensely during this crisis. When the whole mess was resolved, DTE agreed to pay for deposits and reconnection fees. Most affected MI residents agreed that the sum was too low for the capital error that the company made. DTE will be audited for all of the shut-offs until the end of 2020.
If you are a DTE client, make sure you double-check your bill every time. The company has a history of issuing incorrect bills, so you need to make sure that there are no double items and that the total balance is the actual sum of all items on the list.
If you notice any mistakes or discrepancies, don't hesitate to contact their customer service and ask for an explanation. Though the process can be somewhat tiresome, it may be worth your time.
Negotiate with DTE
This sounds ridiculous, but it is far from it. Negotiating a bill is not only possible but usually quite successful as well. Let's say you are struggling to pay your DTE bill, and the debt keeps piling up. You should do the following:
Check the competition and see what they have to offer

Figure out what's the amount that you can pay monthly
The above steps will get you ready for your negotiations with DTE.
Checking the competitors
Not all power companies are the same, and you shouldn't be afraid to switch suppliers if there is a better offer on the table. For those customers that are contractually bound, checking the competition will help in comparing the services and the charges. This allows you to get a more acceptable deal after your contract expires, or ask for a better plan from DTE.
Figuring out what fee would work for you
You need to be realistic in figuring out how much you would be able to pay monthly. Your bills are probably much higher during the winter, so you can calculate the complete yearly fee and divide it by 12. This would allow you to relax your budget and pay the balance in monthly installments.
It is vital to have a plan prepared before you present it to DTE. You can get several relaxations including:
A flexible payment plan

A discount for high bills

A deduction of certain charges
The crucial thing is to know what you want and to be persistent. You can show the offer from the competitors and state that you are willing to switch to another supplier if you can't reach an agreement. This tactic usually works, just make sure you don't deviate from the plan.
Asking DTE for an extension date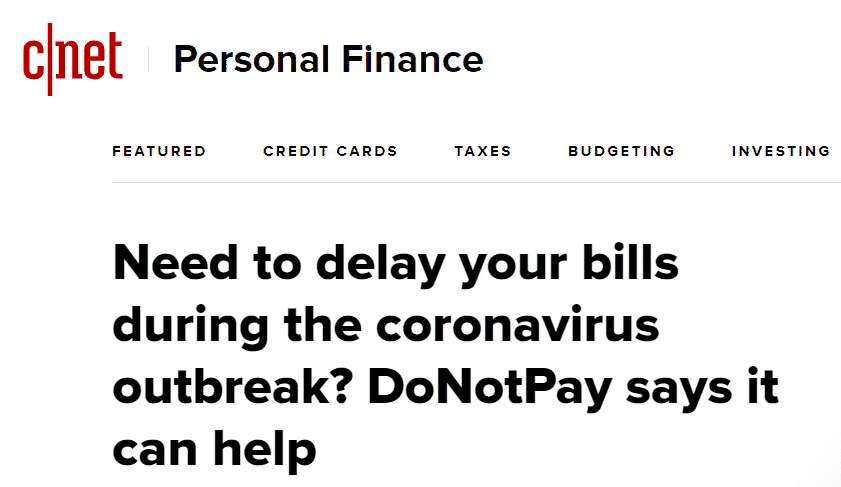 When you are short on money, and the due date for your power bill is getting closer, it is best to ask for an extension date. DTE will grant you this without any hassle, and you can use your next paycheck to cover the bill.
Sometimes the due date on the bill does not coincide with your payday, or there was an unpredicted cost that just left you temporarily broke. Whatever the case is, you should get the extension easily, especially if you are an old customer.
If you are not skilled in writing letters, DoNotPay is here to help. Our robot lawyer will create an extension letter for you. All you have to do is give us the necessary details, like dates and emails, and we will be happy to assist. DoNotPay even sends the extension letter on your behalf.
Another useful tip is to try to match the due date on your DTE bill with your payday. That way you won't be late with your payment. It is quite easy to get the change of due date from the company if you just ask nicely.
A waiver on late fees for your DTE bill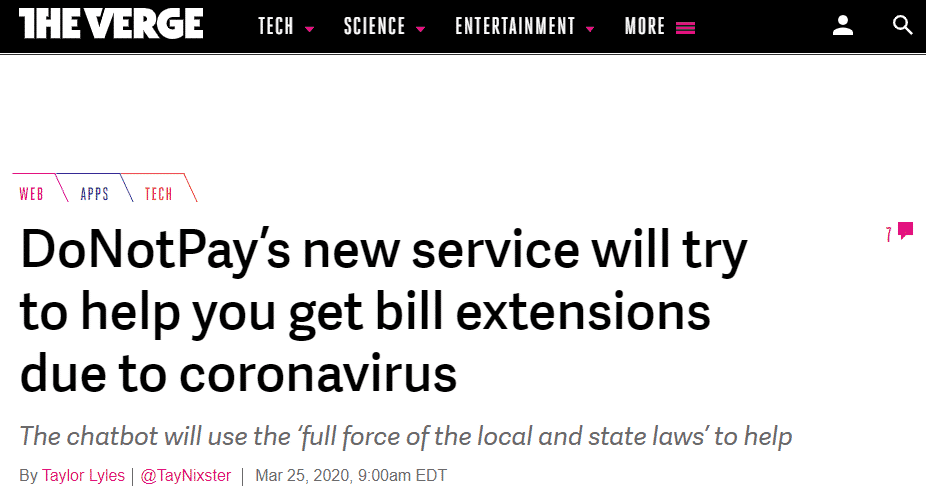 It is always advisable to ask for a waiver on late fees. The most efficient way is to get a lawyer to help you with this one. But if you are struggling to pay the bill, you most likely won't be able to afford a lawyer. You can also:
Make an in-person visit to DTE

Call the customer service

Talk to a financial or a consumer rights advisor
As you can see, it is either money or time you will have to spend if you want to get the waiver. Luckily DoNotPay can come to the rescue with its army of robotic lawyers. We can assist by generating a waiver letter for you. Provide the details, and we'll take care of the rest for you.
What can happen if you don't pay your DTE bill?
You should try not to be too late with utility bills because the services can be turned off, and that is highly inconvenient. The fees for reconnection are also quite high.
This will not happen right away. DTE will first send a warning letter asking you to cover the amount. The next step is a shut-off notice, which will state your payment deadline. If you miss it, your services will be shut off.
To prevent this from happening, you should immediately contact DTE and try to formulate a payment plan together. You can use some of the tips we gave you to negotiate the best deal. What you should not do is avoid their calls or pretend the problem will go away. DTE will most likely be reasonable, and you will be able to prevent the shut-off.
Even if they turn off your services, you should still try to make a deal with them because the next step is sending your case to the collection agency. This can bring a set of additional problems. Collectors are rarely willing to negotiate, and your case will probably end up in court.
The legal actions the collection agency can enforce are:
Acceleration

–the entire debt must be paid at once with high-interest rates and an additional agency fee

Repossession

–the court can seize some of your possessions to cover the debt, but if the sum acquired is not enough, you still have to cover the rest

Salary garnishment

–a part of your wage can be redirected for debt repayment, and it can last as long as both the debt and the interest rates have been paid off
Using bank loans or credit cards to pay your DTE bill
If you are thinking of getting a bank loan for your DTE bill or covering it with your credit card, we strongly suggest you refrain from both. Bank and credit card money is the most expensive money in the world, and you may end up paying endlessly for a simple power bill. This should be your last resort.
As much as you are unhappy with DTE, they will be much easier to cooperate with than the bank. With some perseverance and a little help from DoNotPay, you will resolve the issue with your power company.
DTE bills and low-income assistance programs
DTE offers various assistance programs, both on its own and in federal partnerships. If you have any problems with paying your bills, you should have a look at these options and see if any of them applies to your situation.
DTE general assistance programs
All DTE customers can apply for these programs. Some conditions have to be met, but you will qualify for at least one of them. Make sure to contact DTE on 800-477-4747 if you are facing a shut-off. Check the chart below and see what program would suit you.
| | | |
| --- | --- | --- |
| Program | Description | Eligible users |
| Winter Protection Plan (WPP) | Designed to prevent shut off during winter months and guarantee fixed bills | Low-income customers and seniors (over the age of 62) |
| Active Military Protection | Shut off protection up to 90 days | Persons who are called to active military duty during a national emergency or war, (the program also applies to their spouses) |
| Payment Agreement | The balance can be divided into monthly installments, but a down payment is mandatory | Available to all commercial customers |
DTE low-income programs
Several assistance agencies developed programs for low-income households that can help with your bills or prevent shut-offs. You have to meet specific standards to apply for these, so check the table below to see if you can use any of them. 
| | |
| --- | --- |
| Program | How can it help |
| The Heat and Warmth Fund | Provides assistance to low-income clients and those in shut-off status |
| Salvation Army | Helps customers with low income, overdue payments, and those who are in shut-off status or already disconnected |
| State Emergency Relief Program | Offers energy assistance to persons with low income who received a shut-off notice or have been disconnected  |
Alternatives to DTE
If you are not satisfied with DTE and you are not willing to bargain and negotiate, you can always opt for another supplier and check if it works better for you. Be aware that there are no perfect solutions, and that you should follow the advice we gave you regardless of your provider. Check some of the best-ranked power companies in Michigan.
Dillon Energy
Although it is known as an industrial provider, Dillon Energy does supply households with energy. The company offers green energy solutions and flexible packages that enable you to choose the services and avoid unnecessary costs.
Plymouth Rock Energy
Plymouth Rock is famous for its made-to-measure services. You can come up with a solution that suits your needs. The company has energy advisors that will help in designing the most efficient payment and energy plan for your household.
Just Energy
As an experienced player on the Michigan energy scene, Just Energy has reasonable prices and good customer service. They also offer a variety of options that meet the needs of different customers.
DoNotPay can help with other issues
DoNotPay serves as your virtual legal advisor with much more than energy bills. In the bureaucratic labyrinth we all have to navigate quite often, the assistance in cutting through the red tape is scarce.
Our goal is to offer help to people that don't have a legal squad they can call whenever they are faced with an administrative issue. Don't hesitate to contact us because we can:
Help you dispute traffic tickets

Help you fight speeding tickets