How to Reach Inmates at Lawton Correctional Facility
GEO Group Inc is the private entity that runs  under a contract with the Oklahoma Department of Corrections. The establishment is located in Lawton, Oklahoma, and can accommodate 2,526 medium custody adult male inmates.
Individuals who want to earn a GED during their incarceration at Lawton Correctional Facility should take adult basic education courses. Also, additional programs are available at the facility to equip inmates with life skills and abuse treatment knowledge.
Additionally, Lawton Correctional Facility offers vocational training in the following areas:
Carpentry.
Culinary arts.
Cabinetry and
Computers.
Before delving deeper into that, it is worth mentioning that DoNotPay can help you locate and write to your imprisoned friend. You can send letters to them if you learn how to follow the rules created for the facility.
What You Need to Know About Lawton Correctional Facility
Applying for A Visit to Lawton Correctional Facility
Before visiting an inmate at , you must submit a "Visitor Request Form." Once your request is approved, you can pay your imprisoned friend a visit at the facility. Note that the approval process for such a request takes about two months once you submit it.
Anyone 18 years and above is subjected to background checks by the Oklahoma Department of Corrections during the approval procedure. Eventually, you will be notified by your inmate about the approval of your request for a visit.
Lawton Correctional Facility Visiting Hours and Rules
The general population can visit inmates at Lawton Correctional Facility on Saturdays and Sundays. You can also visit an inmate at the facility during State Holidays from 9 am to 4 pm. Here is a breakdown of the duration that visits to the facility should take depending on each level.
Protective Custody
Mondays and the day following State Holidays from 10 am to 4 pm.
Other Custody Levels
| | |
| --- | --- |
| Custody Level: | Number of visiting hours: |
| Level 1 | One hour |
| Level 2 | Two hours |
| Level 3 | Four hours |
| Level 4 | Six hours |
Lawton Correctional Facility Visitors' Dressing Code
The clothing items below are not allowed in the visiting room at Lawton Correctional Facility.
1. Clothing that exposes any part of the breast, the midriff, off-the-shoulder attire, or extremely tight clothes.
2. Tight-fitting dresses, shorts, or skirts or those shorter than the top of the kneecap.
3. Headgear (Religious headgear is not included in this case).
4. Skirts/dresses with a split seam higher than the top of the knee cap and wrap-around skirts.
5. Any clothing with inappropriate images, offensive wording, or bearing profanity.
6. Transparent/sleeveless or mesh blouses/tops, tube-tops, spaghetti-top blouses, tank-tops, halter-tops, and crop-tops.
Steps to Locate Your Imprisoned Friend Using DoNotPay
You can locate your imprisoned friend using DoNotPay, but if you do not know where to start, the following steps will guide you on that.
1. Locate the Connect With an Inmate service on DoNotPay.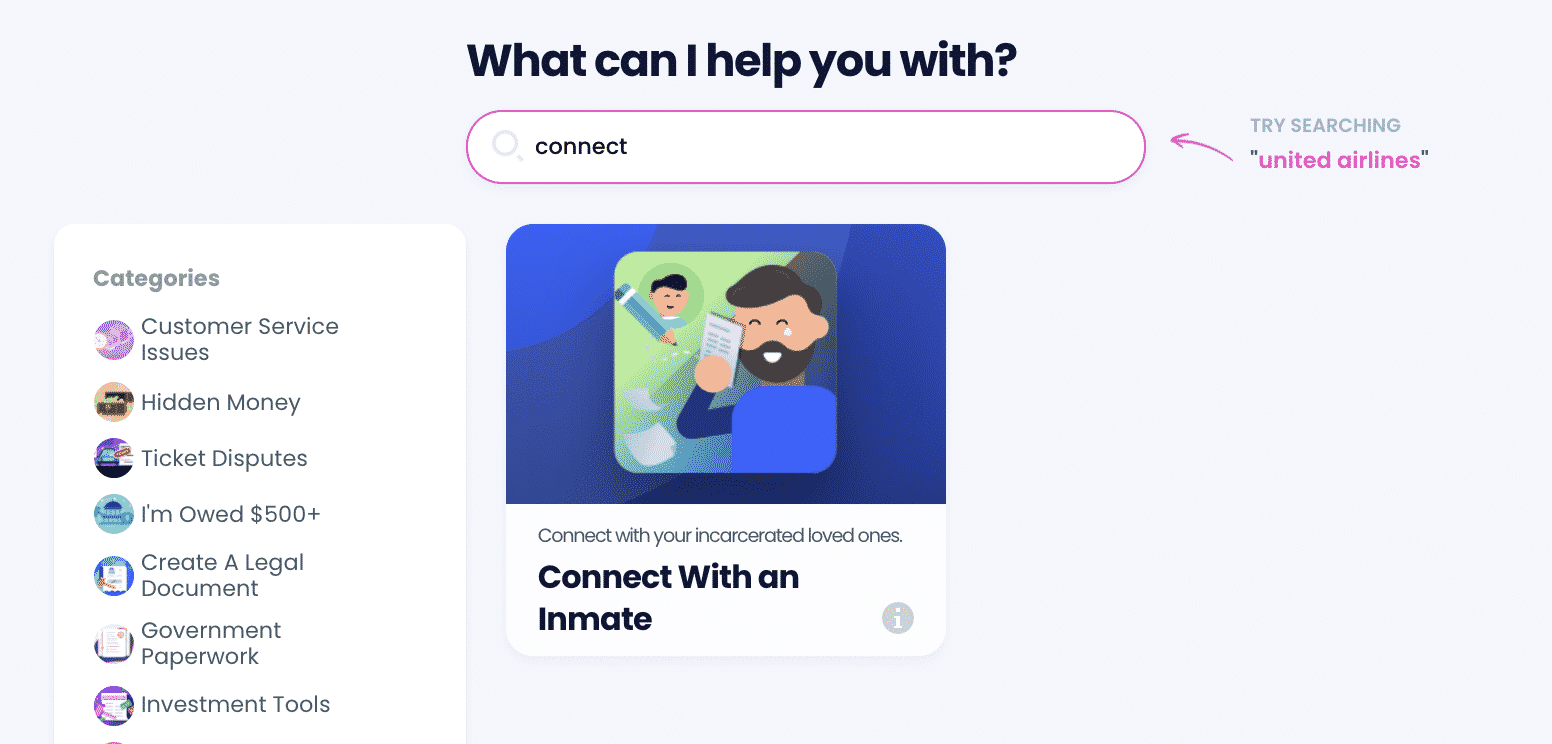 2. Choose whether you want to locate a loved one, create a virtual mailbox, or send a personalized letter.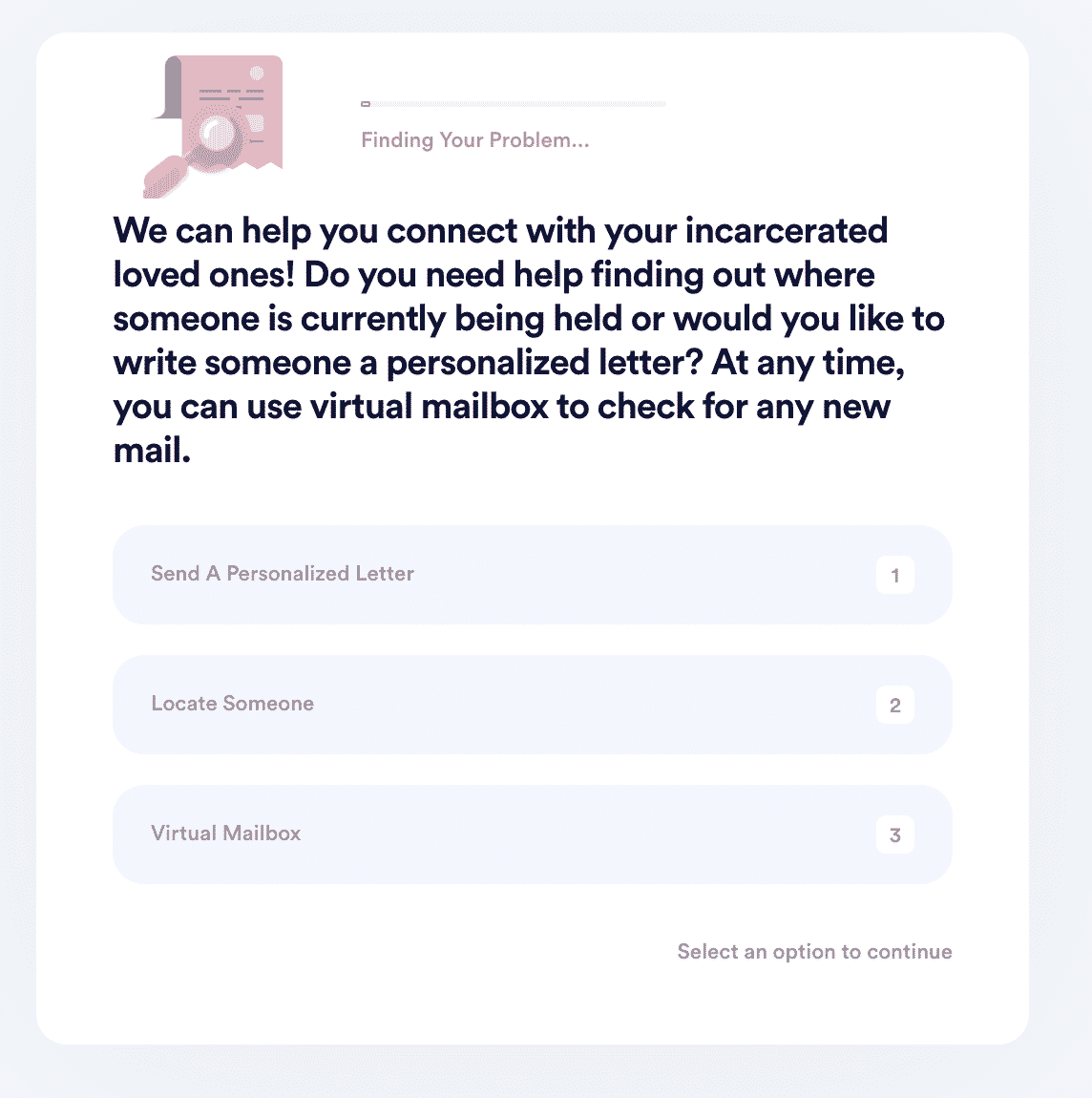 3. If you want us to find your loved one, provide his or her personal details and the state they are located in. We'll then conduct a search on the appropriate state database.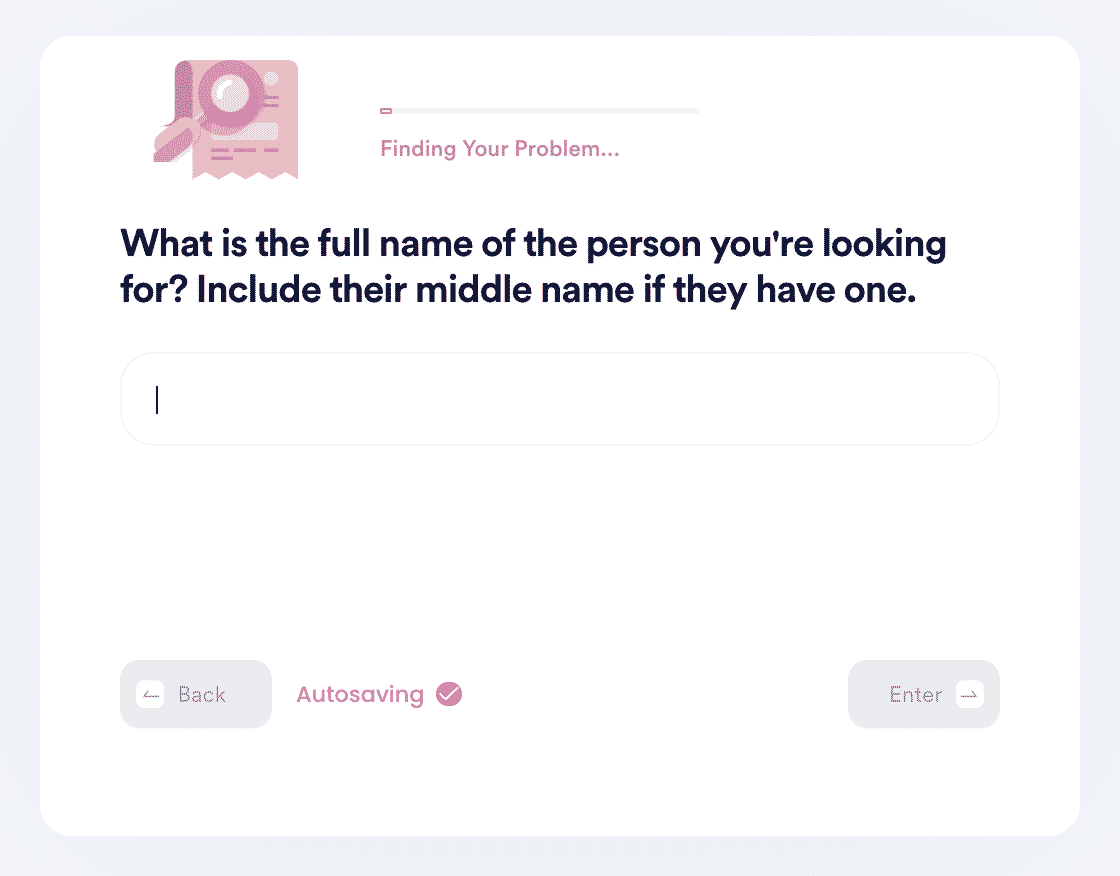 4. If you want to create a virtual mailbox, just provide your full name! We'll set one up for you so you can easily receive incoming mail from your loved one.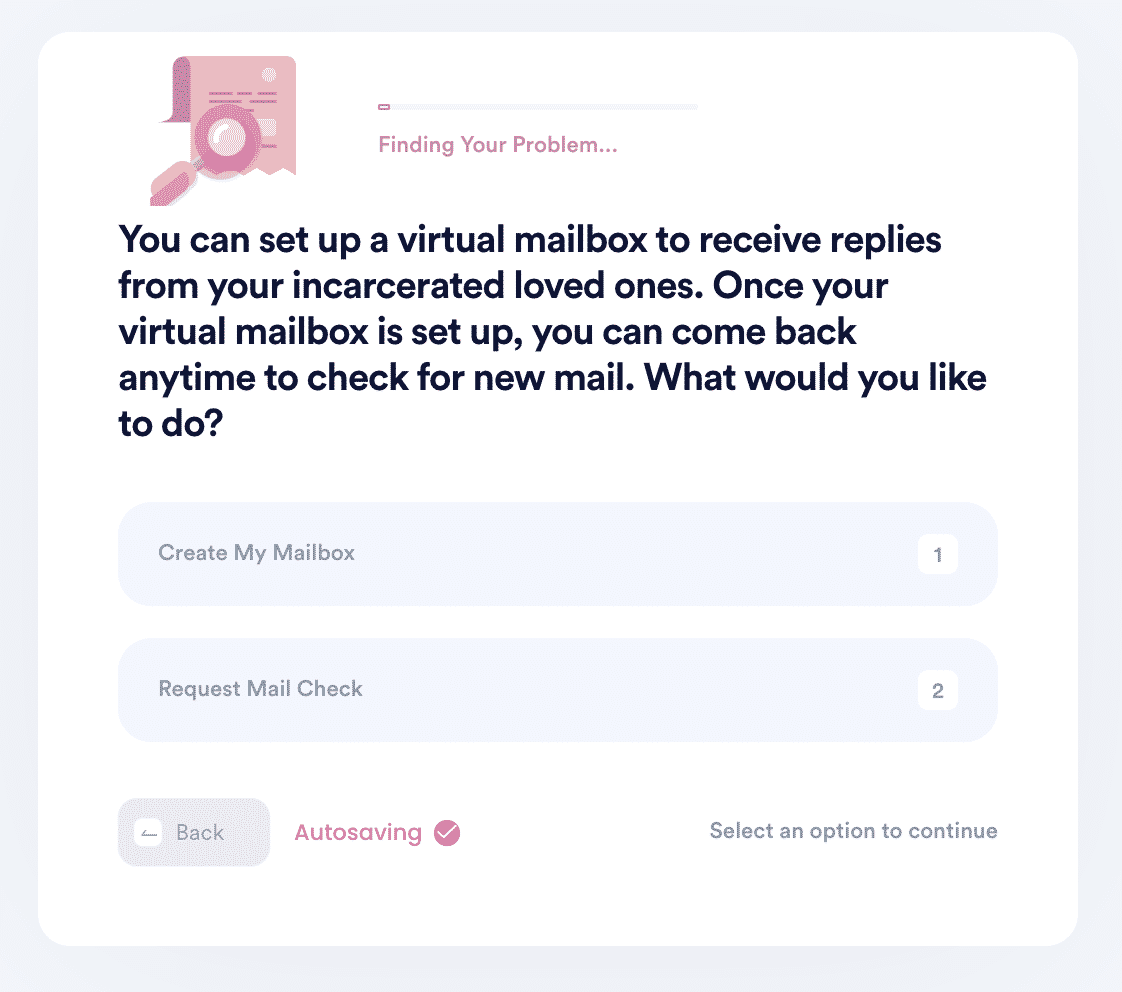 5. If sending a personalized letter, tell us which facility your loved one is located in and what you would like to say to them. You can even include a photo! Your letter will be delivered automatically - just wait 10 days for it to arrive to your loved one!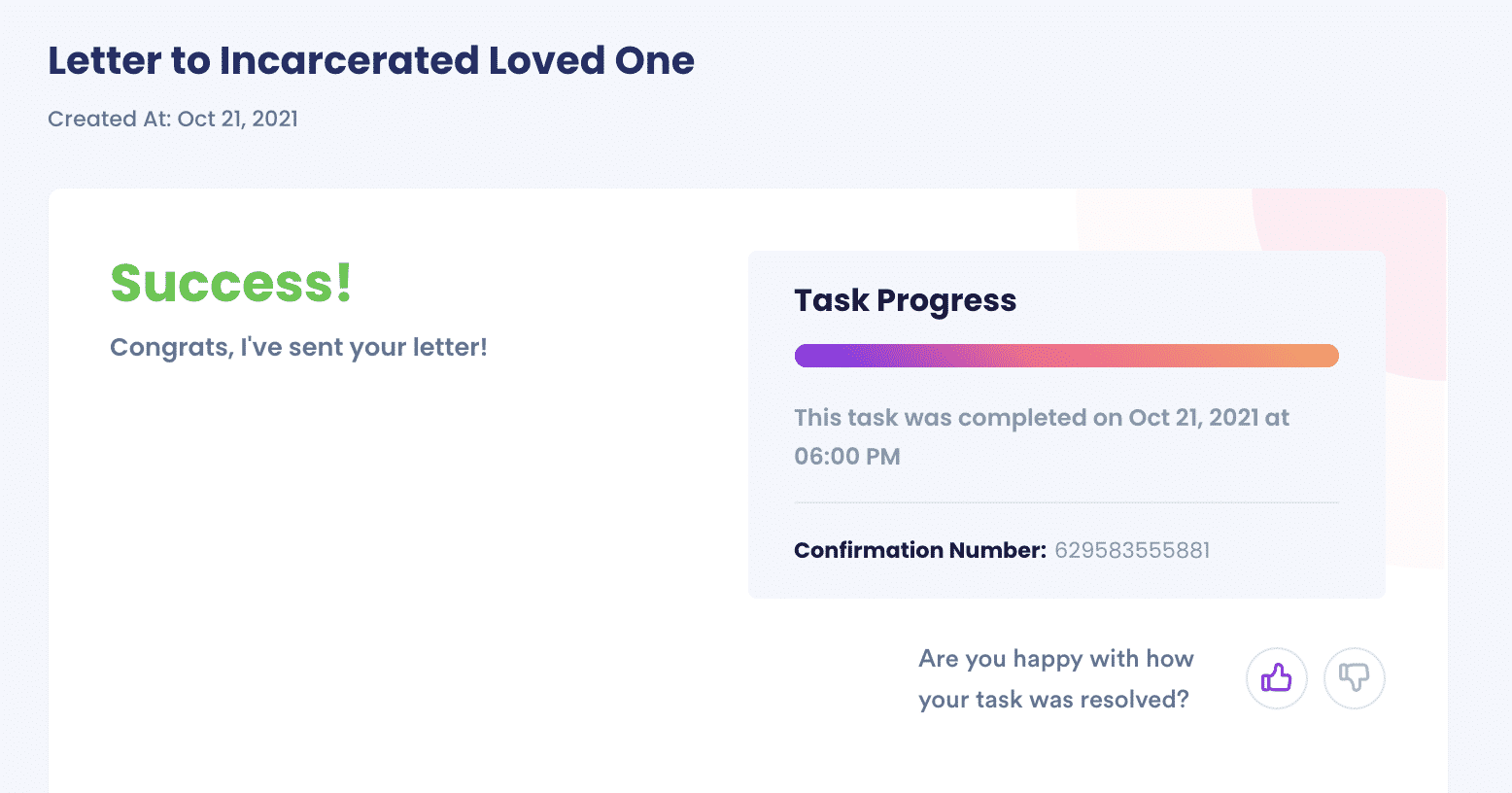 What More Can You Achieve Using DoNotPay
DoNotPay can also help you with these tasks:
Sparing time to connect with an inmate at Lawton Correctional Facility is a welcome idea for most imprisoned individuals. You only need to observe the rules herein if you intend to visit the facility. Also, consider signing up with DoNotPay today to locate your imprisoned friend or loved one.