A Guide to Korean Air Refund Policy
Korean Air is an airline company based in South Korea. It was founded in 1969 and has developed into one of the biggest airlines in the world. In 2019, the company had 169 aircraft and carried around 27,35 million people to 127 destinations worldwide. If you need to cancel your flight and want to get your money back, read on!
What Is the
Korean Airlines Refund Policy
?

If you want to request a refund from Korean Air, your ticket has to be valid. No more than one year may pass since your departure or the insurance date for the ticket to be valid. You have 30 days after the ticket expires to make your refund request. Only the person whose name is on the ticket can receive a refund.
When you request a refund, you should provide your e-ticket itinerary and photo ID. You can also authorize someone to request a refund in your name, in which case they should disclose the Power of Attorney document and photo ID. If you are a guardian of a minor who needs their ticket refunded, you should also provide a photo ID as well as a family proof document.
Korean Air Refund Penalty
If you request a domestic flight refund, you will have to pay a refund penalty depending on the booking class.
If you want to cancel your flight from Korea to any other part of the world, you will be charged a refund penalty depending on the time of your cancellation. For example, if you cancel 91 days or more before your departure day, you won't have to pay any penalty, but if you cancel after it, you won't receive a full refund. To check the refund penalty amounts, follow this link.
You will need to pay a refund penalty for departures outside Korea, regardless of the cancellation time.
Korean Air Refund Service Charge
Korean Air also has service charges for refunds, even if you cancel before departure. Go to this page to see the amount of service charge fees. The service charges don't apply if you need to pay a refund penalty.
No-Show Penalty
If you fail to board the plane after you check in or cancel your reservation before the departure, you will have to pay a no-show penalty. You may also end up paying a refund penalty because they apply separately.
Exceptions to Refund Penalties and Service Charges
Refund penalties and service charges are not applied if you:
Need to get an involuntary refund from Korean Air

Make a refund request for the ticket you bought on the day of departure—if you don't change your original reservation and cancel before the departure

Request a refund 91 or more days before the departure of a flight from Korea

Cancel and make a refund request within 24 hours of your purchase—if you bought the ticket at Korean Air ticketing office seven or more days before the departure
How Can I Make a Korean Air Refund Request?
The way to ask for a Korean Air flight refund depends on where you made a reservation.
Take a look at the ways you can request a Korean Air refund:
| | |
| --- | --- |
| Can You Request a Refund Via | Yes / No |
| DoNotPay | Yes |
| Travel Agency | Yes |
| Korean Air Website | Yes |
| Phone | Yes |
| In-Person (Korean Air Ticket Office) | Yes |
| Letter | No |
Contact Your Travel Agency to Get a Korean Air Refund
If you purchased your ticket via a travel agency, you should get in touch with them to make a refund request.
Request a Refund Through Korean Air
If you bought your flight ticket directly from Korean Air, you should contact their customer service to request a refund. Here are ways to contact them:
The Means of Getting a Korean Air Refund

How to

Phone

Call

1-800-438-5000, give your flight details, and explain that you want a refund

The line is open 24/7

Use DoNotPay to

jump the phone queue

and save time

Your local Korean Air ticket office

Korean Air website

Korean Air customer service page >

Send Comments/Complaints

> follow the instructions > scroll down and fill in the form with personal and flight ticket details > write that you want to make a refund request >

Submit

Korean Air website/mobile version

Log in >

My Trips

>

Cancel Reservation/Refund
Get a
Korean Air Refund
With DoNotPay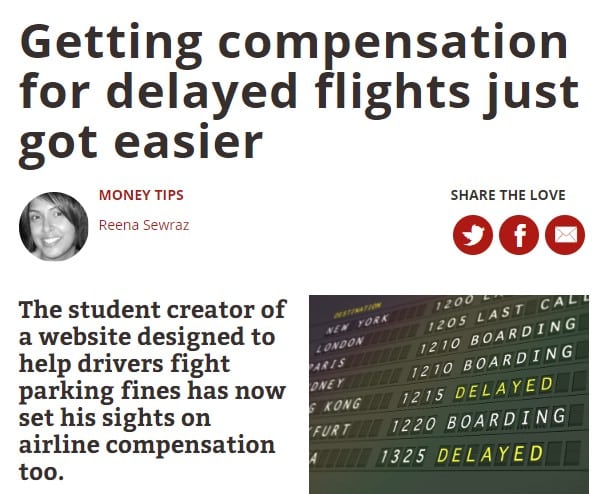 If you use DoNotPay, you won't have to deal with the Korean Air customer service—you can make a refund request in an instant. To get your money back from Korean Air, follow these steps:
Access DoNotPay from your

Select

File a Chargeback

Provide your transaction and bank details

Write

Korean Air

as the company you want to get a refund from
When you do this, we will compose a demand letter for you and include all the Visa and Mastercard codes. DoNotPay helps you make your claim stronger and increases your chances of winning the case!
Can I Get a
Korean Air Coronavirus Refund
Korean Air has changed its refund policy for the flights canceled due to COVID-19. If you purchased a ticket with the miles that are expiring in 2020 and want a refund, you will be able to recover all the miles you had.
You can also extend your miles till the end of 2021. You might also skip the refund penalties, service charges, or fare difference costs. To see whether you are eligible for a Korean Air refund due to the coronavirus crisis, visit their COVID-19 ticket change/refund guideline page.
Potential Problems When Requesting a Korean Air Refund
Getting in touch with the Korean Air customer service can take forever. You might waste precious time and even get charged for some calls depending on roaming or your hotel service. If you want to save your time and money, use DoNotPay to make a Korean Air refund request!
How Long Will I Have To Wait to Receive My Money Back From Korean Air?
Korean Air says that refund waiting times may vary.
Once the airline approves your refund, you should contact your bank in two to five days to see whether your money has been recovered. If the company is experiencing delays, you might wait for a month to get a refund.
DoNotPay Can Help You Sue Korean Air in Small Claims Court

If Korean Air has wronged you, you can sue them with the help of the American Bar Association's Louis M. Brown Award winner—DoNotPay! DoNotPay is a virtual lawyer that can make the process of suing Korean Air in small claims court fast and easy. We can:
Gather the necessary documents

Write a demand letter

Fill out the forms

Make your claim stronger
What Else Can I Do With DoNotPay?

We are here to deal with bureaucracy for you! With DoNotPay, you can learn how to get a United Airlines refund, claim compensation for poor Lufthansa Wi-Fi, or cancel your Protect My Car policy.
DoNotPay can also help you stop Word Genius email spam, report spam text to TMobile, or stop Chronic Pain Services robocalls.
Open DoNotPay in your and get help with:
Fighting traffic tickets

Disputing speeding tickets