How to Connect With an Inmate From Jacksonville Correctional Center
Jacksonville Correctional Center is a minimum-security prison for adult males in Morgan County, IL. At capacity, it can hold about 1600 prisoners, spread among the correctional center, the Green County Work Camp, and the Pittsfield Work Camp.
 offers rehabilitation programs for drug addiction, anger management, group counseling sessions, life skills education, and pre-release programs to help prisoners re-enter society with good values.
Connecting with an inmate is one of the best ways to help them deal with stress and depression following imprisonment. Knowing when to visit them, how to write to them, or even what to send them can be very confusing, and that's why you might need help from DoNotPay.
We'll let you in on the top secrets of locating a loved one in prison and how to make contact with fewer hassles.
Jacksonville Correctional Center Contact Information
Here's the contact address for :
How to Connect With an Inmate From Jacksonville Correctional Center
There are many ways to connect with a loved one at the prison facility, and DoNotPay can help with any of them.
Three common options for contacting inmates include:
Mail
Phone calls
In-person visits
Here's how you can do it:
Mail
Writing a letter might seem like an easy task, but wait until you have to fight your emotions to write a piece for a loved one in jail. It's easy to miss out on crucial bits, and in the worst case, your letter might never reach them. Here's how to address a letter to an inmate if you want to ensure that it reaches them:
Write the Jacksonville Correctional Center mailing address at the center of the envelope in this way:
Inmate Name, Inmate Number
Jacksonville Correctional Center
2268 East Morton Avenue
Jacksonville, IL 62650
United States
Write your contact address in the top left corner this way:
First Name, Last Name
Street address
State address
United States
DoNotPay makes it easy to write to a prison pen-pal, with convenient options between personal mail and virtual mailboxes.
Phone Calls
Prisoners cannot receive incoming calls. However, they're allowed to make calls to approved contacts during assigned periods. All inmate phone services in Illinois are provided by Securus.
If you want to make it easy for an inmate to call you, you can set up an  AdvanceConnect account to deduct calling credits from your prepaid account. You can also fund a prisoner's calling account by making a cash, credit card, or check payment.
For no-stress solutions on phoning an inmate in Jacksonville Prison, get in touch with DoNotPay.
Visitation
Inmates at Jacksonville Correctional Center are allowed seven monthly visits, but only three can happen during the weekends in any month. Visiting hours can be any time between 8:30 am and 6:00 pm, with exceptions in the period between 2:30 pm to 3:30 pm.
Ensure that you're on the inmate's approved list of visitors before planning a visit. The prison officials have no way to tell whether you're on the prisoner's visitation list.
If you're still unsure whether your loved one is at the Jacksonville prison, let us help you find them using our Connect With an Inmate service. Once you find them, here's how to schedule a visit:
Write a letter to the inmate to confirm if you're on their visitation list.
Complete a short prospective visitor form to Jacksonville Correctional Center, IL.
Arrive early on your day of visit and ensure that you come with identification and dress appropriately.
Connect With an Inmate From Jacksonville Correctional Center With Help From DoNotPay
With just a few simple steps, you can find a loved one in Jacksonville Correctional Center and make contact using the service from DoNotPay. Here's how you can do it:
1. Locate the Connect With an Inmate service on DoNotPay.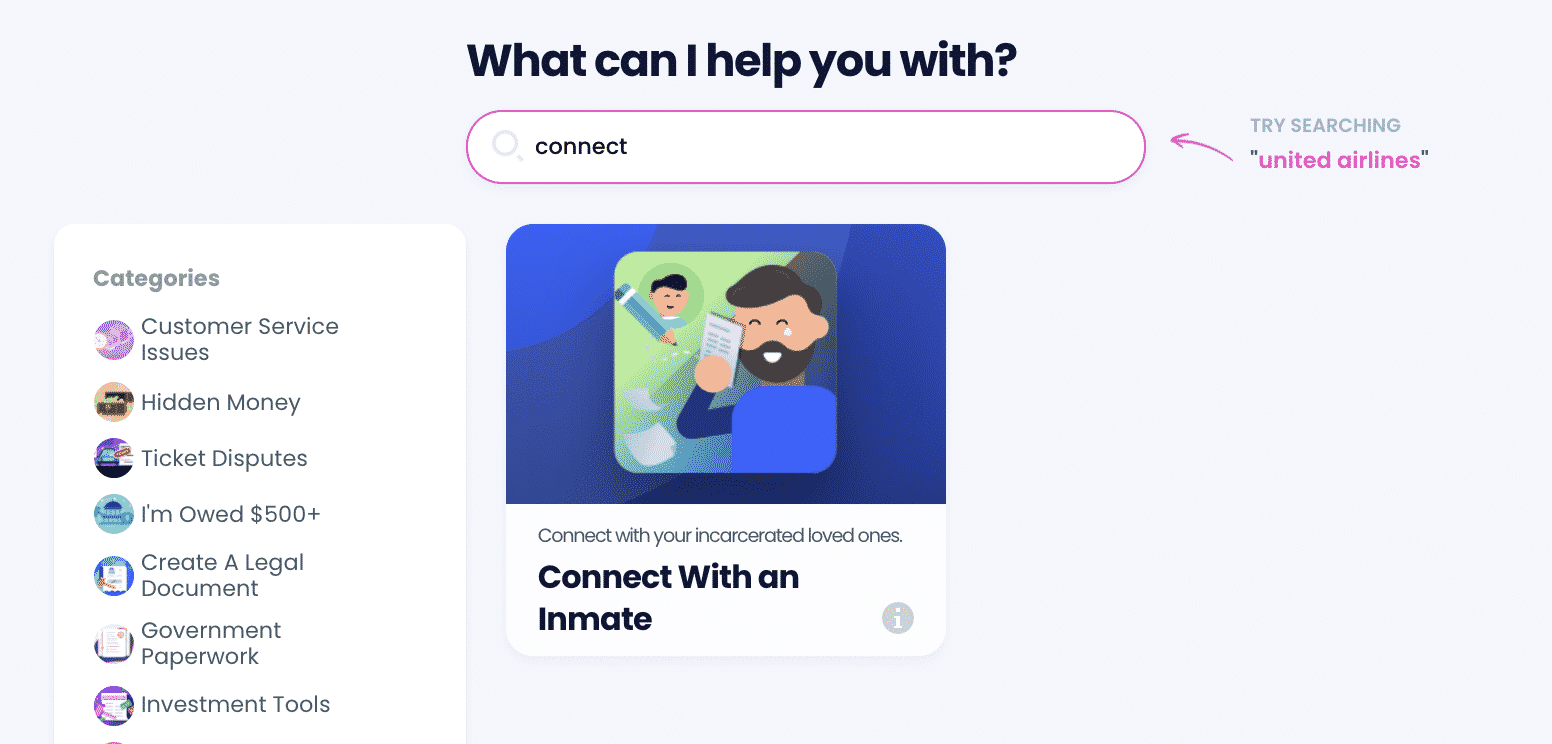 2. Choose whether you want to locate a loved one, create a virtual mailbox, or send a personalized letter.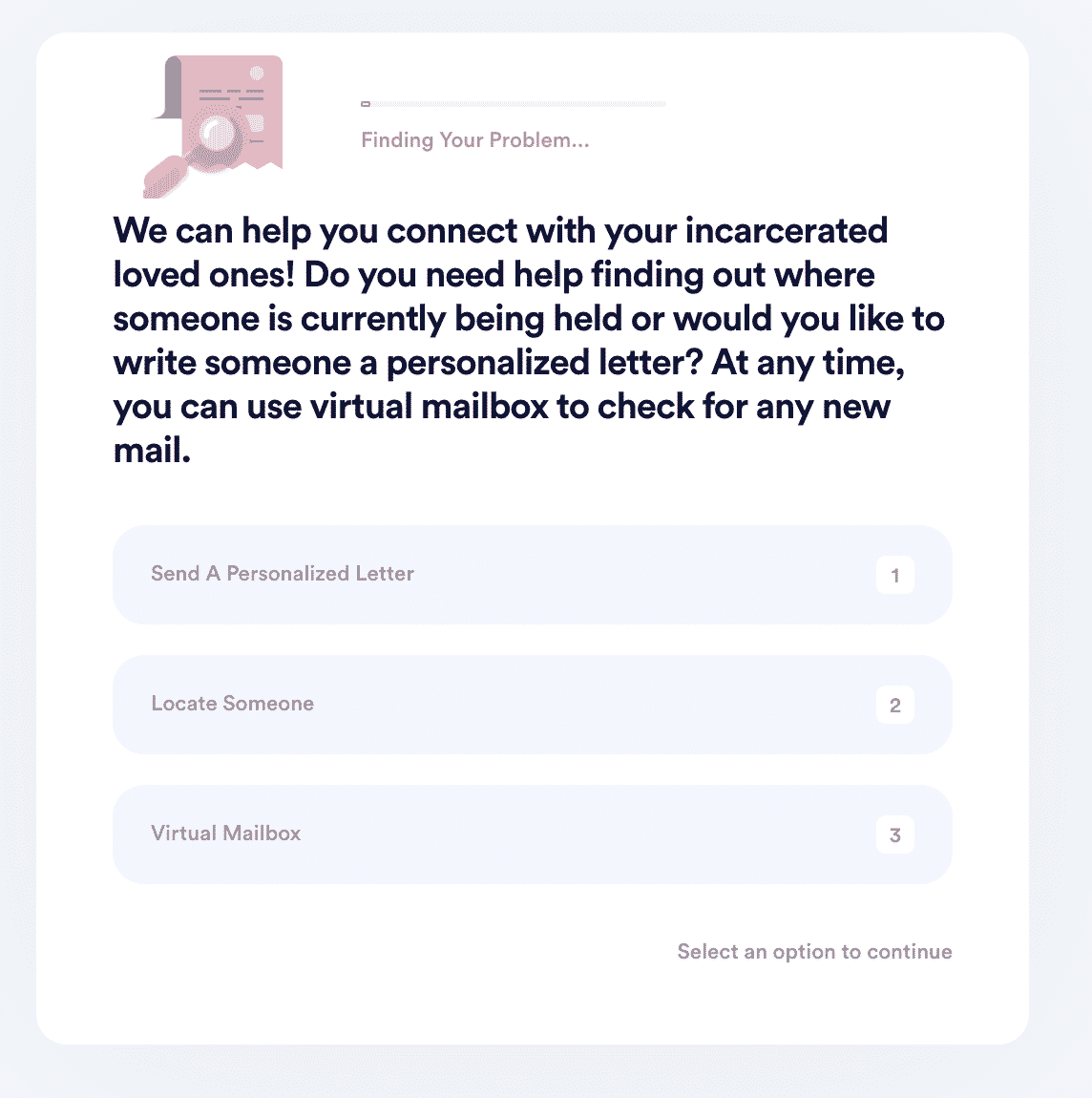 3. If you want us to find your loved one, provide his or her personal details and the state they are located in. We'll then conduct a search on the appropriate state database.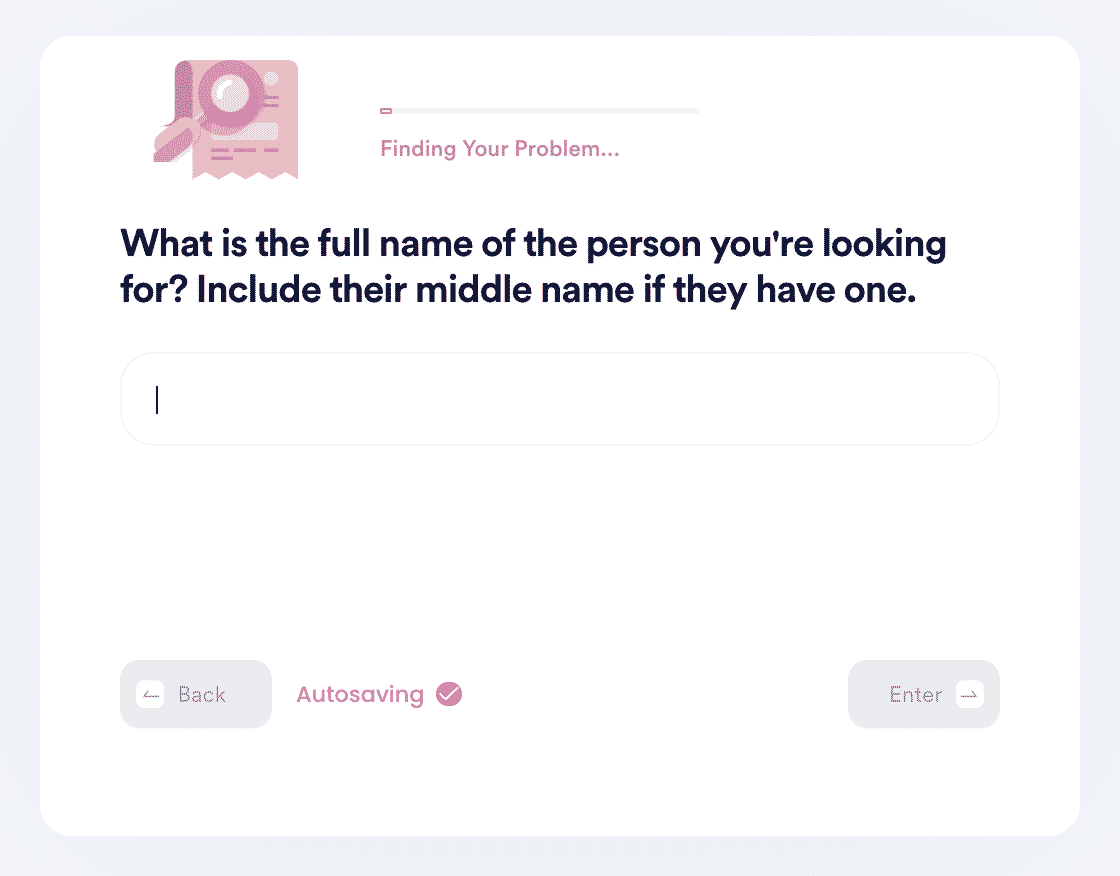 4. If you want to create a virtual mailbox, just provide your full name! We'll set one up for you so you can easily receive incoming mail from your loved one.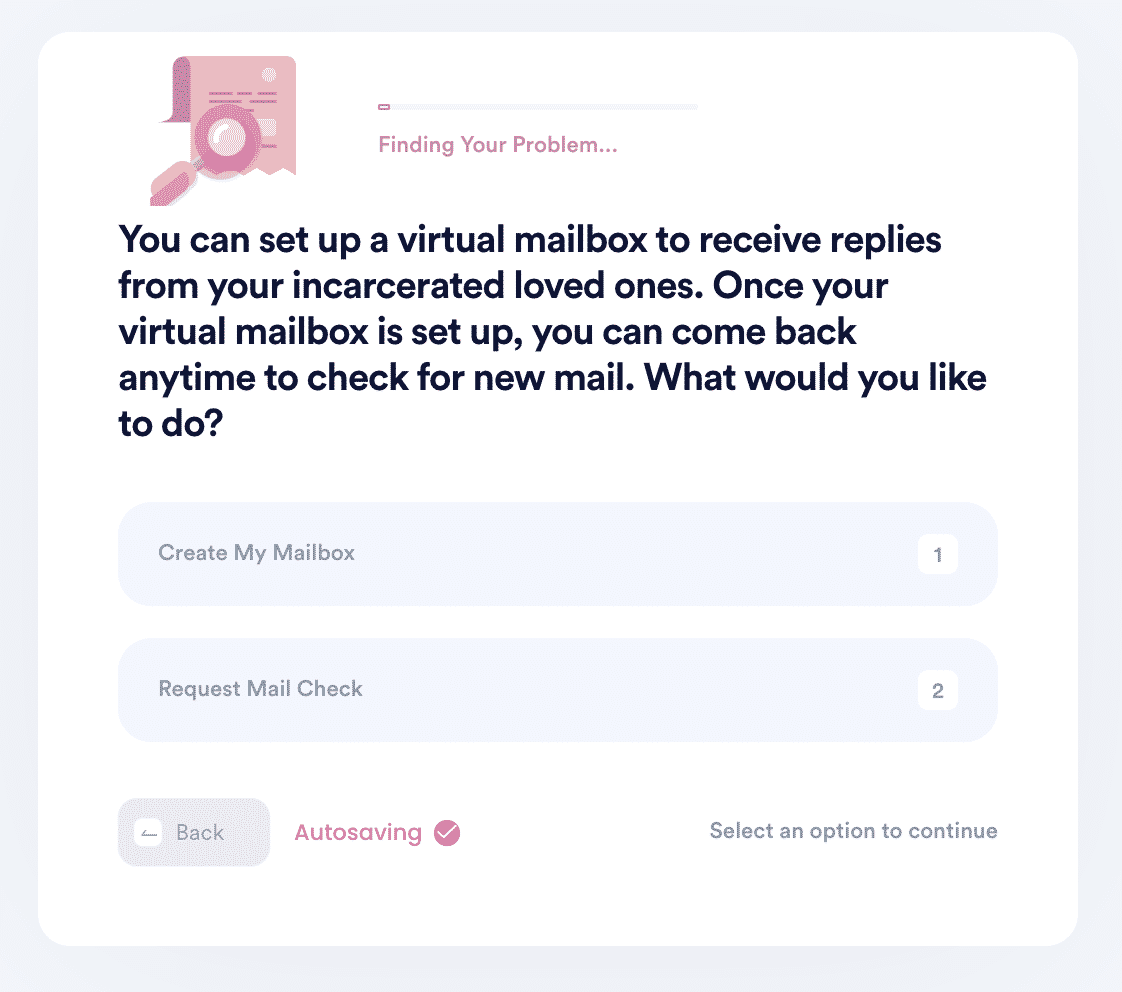 5. If sending a personalized letter, tell us which facility your loved one is located in and what you would like to say to them. You can even include a photo! Your letter will be delivered automatically - just wait 10 days for it to arrive for your loved one!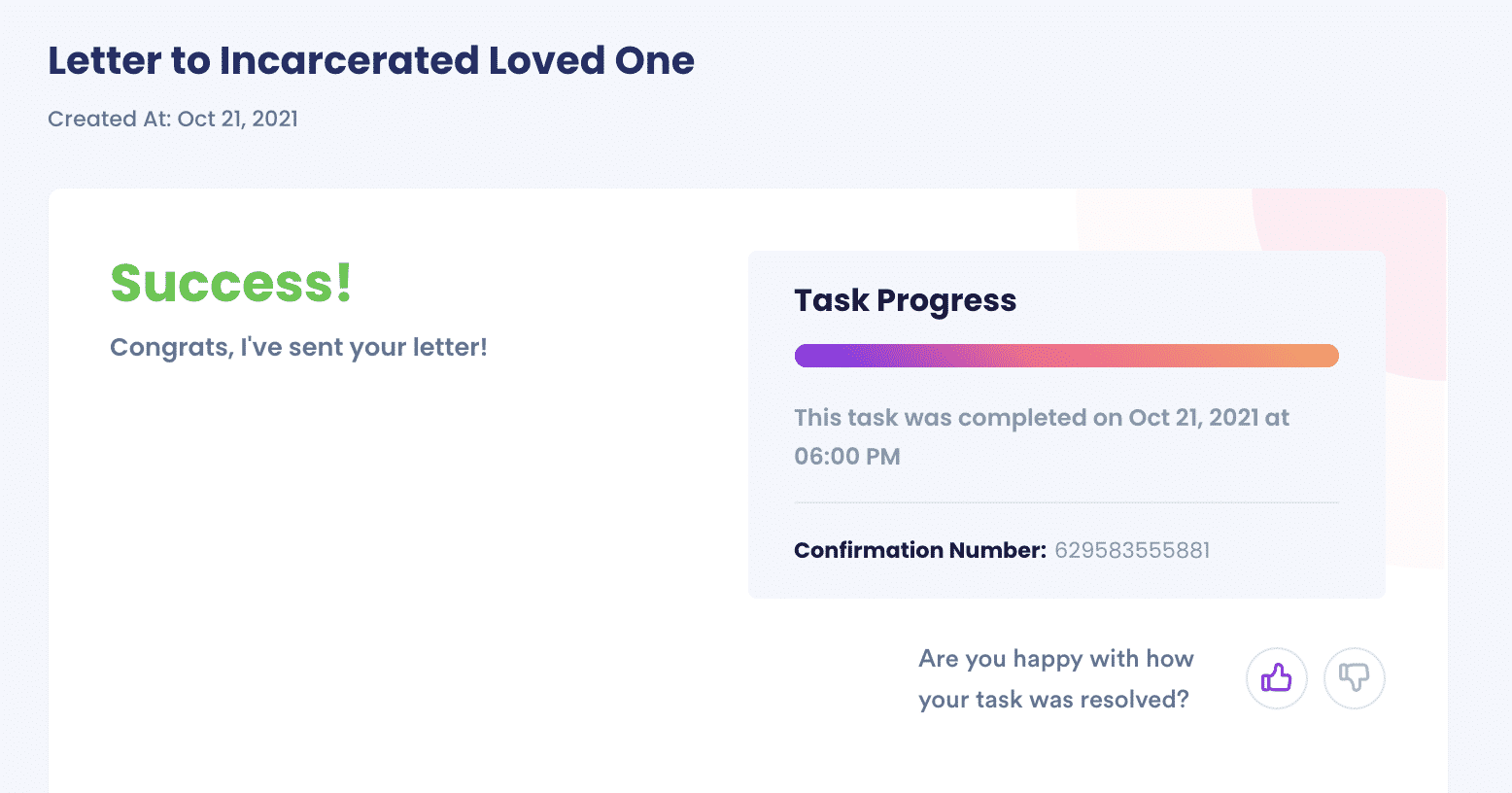 Contact us if you need help sending a parcel or getting in touch with a loved one in jail.
How Else Can We Help?
DoNotPay helps you navigate red-tape issues when dealing with different organizations, like when you want to jump the queue on customer service calls or when scheduling a DMV appointment.
Besides helping you connect with loved ones in prison, our extended list of no-stress solutions makes it easy to solve many of life's daily problems, such as:
Getting help with unpaid bills
Protecting your work from copyright infringement
Contesting parking tickets
Bypassing annoying phone verification services
Sign up today for unlimited opportunities to connect with an inmate in the Jacksonville Correctional Center or make your life easy with our broad range of services.