Everything You Need To Know About Guild Wars 2 Refunds
Launched in 2012 as a sequel to the massively popular Guild Wars, Guild Wars 2 is an online multiplayer role-playing game that is produced by the South Korean video game developer NCSoft. The game is estimated to have more than 13.5 million active monthly players.
Guild Wars 2 is available to play for free—all you need to do is sign up for an account. However, buying the game gets you access to a variety of features and benefits. If you're not exactly thrilled with the latter, you can always ask for your money back. Here's how.
Key Aspects of the
Guild Wars 2 Refund Policy

It's possible to get a refund on Guild Wars 2. If you made the purchase directly from NCSOFT within the last 30 days, you should be eligible for a refund and receive it from the company directly.
If you purchased a physical copy of the game through an authorized retailer, you should refer to their refund policy first. If you bought from NCSoft, then you can apply on the company's website.
The refund process involves disabling any serial codes related to that game. If you want to continue playing the Guild Wars 2 content on the same account after your refund gets processed, you will need to buy a new serial code.
Take note that not all serial code purchases will be eligible for a refund. For instance, if you're requesting a refund for a serial code that includes gems—such as the Path of Fire Ultimate Edition—and you've also used those gems, a refund may no longer be possible.
How To Get a Guild Wars 2 Refund on Your Own
If you purchased from the developer directly, we've listed the two main ways you can get your money back from Guild Wars 2. Refer to the table for a more detailed overview of the possible methods:
| | |
| --- | --- |
| Can You Request a Refund Via | Yes/No |
| DoNotPay | Yes |
| Email | No |
| Phone | No |
| Letter | No |
| Website | Yes |
| In Person | No |
Request a Game Refund on the Guild Wars 2 Website
If you bought Guild Wars 2 from the company's web store and would like a refund, you can submit your refund request online.
Here's how you can do this:
Fill out

the refund form

Select

Refund Request

under

Reason

Include your Guild Wars 2 purchase Order ID provided in the purchase receipt under

Description of Issue

Hit

Submit
You might also be asked to provide the last four digits of your card if you paid with a credit or debit card. For transactions involving PayPal, you might need to supply the invoice ID or transaction ID from your PayPal payment history.
Request a Gem Refund on the Guild Wars 2 Website
If you bought Guild Wars 2 Gems from the Gem Store and wish to apply for a refund, you can submit a ticket to the customer support team.
Make sure to provide the following information in your request:
The number of gems bought

Your billing zip code or postal code

The last four digits of the credit/debit card used

The invoice ID or transaction ID if you paid with PayPal
If you already used up the gems, then you might not be entitled to a refund.
Get DoNotPay To Secure Your Guild Wars 2 Refund

Save yourself the hassle of applying for a refund on your own and instead allow our app to handle the job for you.
Follow these steps to kickstart your Guild Wars 2 refund request with DoNotPay:
Open DoNotPay in your

Click on

Get Protected

under the

File a Chargeback

option

Give the transaction details to our chatbot

Sign the request digitally

Click on

Submit

to send the request
Our app will then contact your bank and ask for a refund on your behalf. As stipulated by the Fair Credit Billing Act, we'll enclose the applicable VISA and Mastercard codes and regulations to further strengthen your request.
How Long Does It Take To Receive Your Guild Wars 2 Refund?
The customer support team typically responds to a ticket within 24 hours of receiving it, but it could take up to 72 hours. This means you can expect your refund to be issued quickly. Several users on Reddit praised Guild Wars' customer support for their prompt service, so here's hoping that you don't have to wait too long, either.
Try Out as Many Online Video Game Free Trials as You Can
—
Completely Risk-Free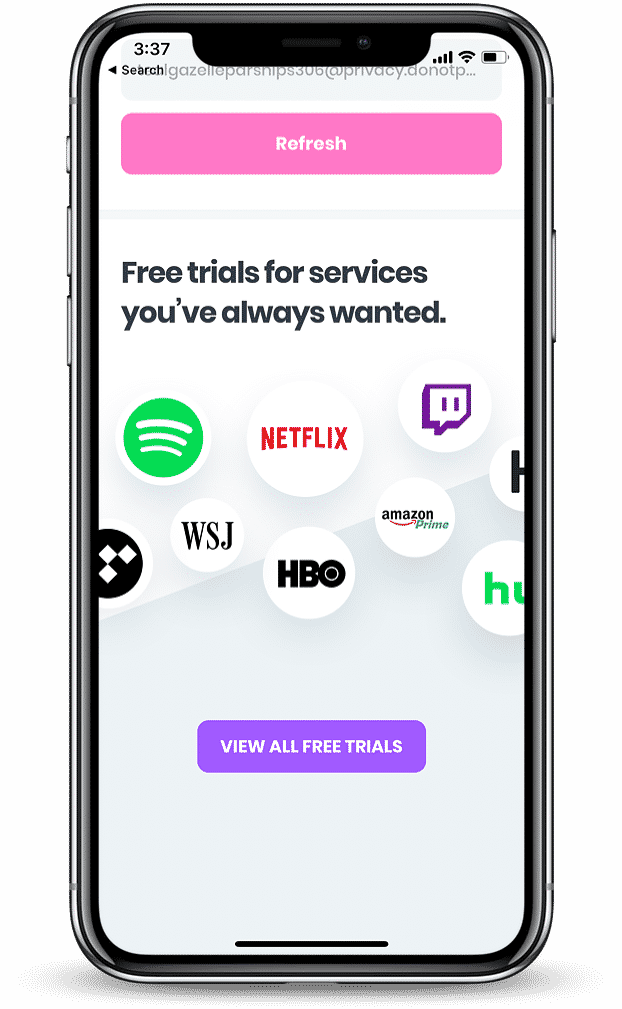 Many online video games are based on a subscription model that entails a recurring monthly commitment of tens of dollars. Most of them will try to reel you in with a free trial, and—more often than not—you might happily take the bait. But what if you signed up for the free trial, gave your payment information, played a little bit, and then decided you don't quite like it? Before you know it, you forgot to cancel your membership, and the free trial auto-renewed into a paid subscription. Ouch!
Luckily, you can now rely on DoNotPay's Free Trial Card and never go through that scenario again! Our virtual credit card is essential for when you want to take a video game (or any other online service) for a dry run without risking unsolicited charges.
The way it works is by generating temporary, one-off information (including a 16-digit credit card number) that looks like genuine card details to the merchant—which they are, except the card isn't linked to your bank account or any other source of funding. In other words, your money isn't on the line even if the company tries to charge you.
The DoNotPay Free Trial Card also:
Gets approved on free trial pages

Gets rejected on subscription pages that require immediate payment
This is the most foolproof way to sign up for as many free trials as your heart desires, minus the unplanned and automatic subscription fees. Sign up for it through your !
DoNotPay Takes Care of Admin and Bureaucracy While You Game Away

So many video games, so little time. You enjoy gaming, but managing your various gaming accounts isn't quite the ball of fun? We feel you.
The good news is that you can now team up with DoNotPay and offload every humdrum, laborious admin task to us—whether it's related to your gaming hobby or something else. Our app harnesses artificial intelligence technology, which in turn allows us to automate a great deal of otherwise menial and manual tasks.
Not only will we save you money wherever we can, but we'll also free up a bunch of valuable time that you can spend doing what you love the most. To name just a few examples, we can assist you with Steam game refunds, Blizzard refunds, or World of Worldcraft cancellation.
DoNotPay can be accessed from your and you can use it for:
Challenging speeding tickets

Appealing traffic tickets