Governor Whitmer Phone Number and Other Contact Details
Talking to a public official on the phone or drafting an email for them may seem a bit intimidating. Although getting in touch with them and having the opportunity to express opinions seems doubtful, your elected representatives are tasked with advocating in your best interests and deciding based on your problems and needs. But how would your elected governor or senator know what you need unless you tell them?
In this article, we will provide you with all the contact details of Michigan governor Whitmer including phone numbers, addresses, and social media accounts.
How to Contact Governor Whitmer
The office of Michigan's Governor can assist Michiganders with a wide variety of issues such as those pertaining to a state government department or agency or the Unemployment Insurance Agency (UIA). If you wish to share your views or request assistance, you can get in touch with Governor Whitmer through the following channels:
Governor Gretchen Whitmer Bio
Gretchen Esther Whitmer is the 49th Governor of Michigan since January 2019. She was born in Lansing, Michigan in 1971. She attended Forest Hills Central High School and holds a Bachelor of Arts degree in Communications from the Michigan State University College of Law and a Juris Doctor from Detroit College of Law at Michigan State University. Since then, she has had an illustrious career in public service as follows:
Member of the Michigan House of Representatives: January 1, 2001 – March 21, 2006
Member of the Michigan Senate from the 23rd district: March 21, 2006 – January 1, 2015
Minority Leader of the Michigan Senate: January 1, 2011 – January 1, 2015
Ingham County Prosecuting Attorney: July 21, 2016 – December 31, 2016
Vice-Chair of the Democratic National Committee: January 21, 2021 – Present
Governor Whitmer is married to Marc Mallory and they have two daughters Sherry and Sydney. They also have stepsons Alex, Mason, and Winston.
Michigan Governor Duties and Responsibilities
The Michigan governor is the chief executive of the state. The governor is also responsible for appointing the members for the governing boards of ten out of 13 public universities in Michigan, and also the department commissions. More of the governor's duties and responsibilities are as follows:
Signing or vetoing laws passed by the legislature, including a line-item veto
Reorganizing the state executive government agencies and departments
Appointing and overseeing most department heads, with advice and consent of the Senate
Appointing judges, subject to ratification by the electorate
Appointing members of boards and commissions
Proposing a state budget
Giving the annual State of the State address
Suing other executives to comply with the law
Commanding the state militia
Granting pardons for any crime, except cases involving impeachment
How to Contact Governor Whitmer Effectively
Each contact point that you establish with your elected representative is a chance to establish a long-standing, symbiotic relationship. Successful advocacy calls for expansive, robust, and miscellaneous activities that develop over time aimed at building representative-constituent relationships. To contact the governor effectively, you need to take into consideration the following:
Share your personal story and how certain legislation may affect you. This helps you resonate with your governor or senator.
Prepare well-planned ideas that are centered on providing solutions, not whining about a problem. Clarify the connection between your circumstances and the issue, how significant it is to you, and why, as your elected representative, your state's governor or senator should care.
Be focused on what your requests are. Choose a specific topic or request for one call or email.
Express gratitude for the representative or their staff lending time and effort to entertain you.
DoNotPay Helps You Contact Your Representative!
No matter how easy it is to pick up a phone or put pen to paper, sometimes, it can be nerve-wracking for some. Not all people have the confidence to talk to a US senator on the phone or the knowledge to draft an email to their state's governor. That is where DoNotPay can help. Our AI lawyer makes it easy for average US citizens to get in touch with their government representatives. When using our app, all you have to do is:
1. Search "Contact Representative" and select the Contact Your Government Representative product on .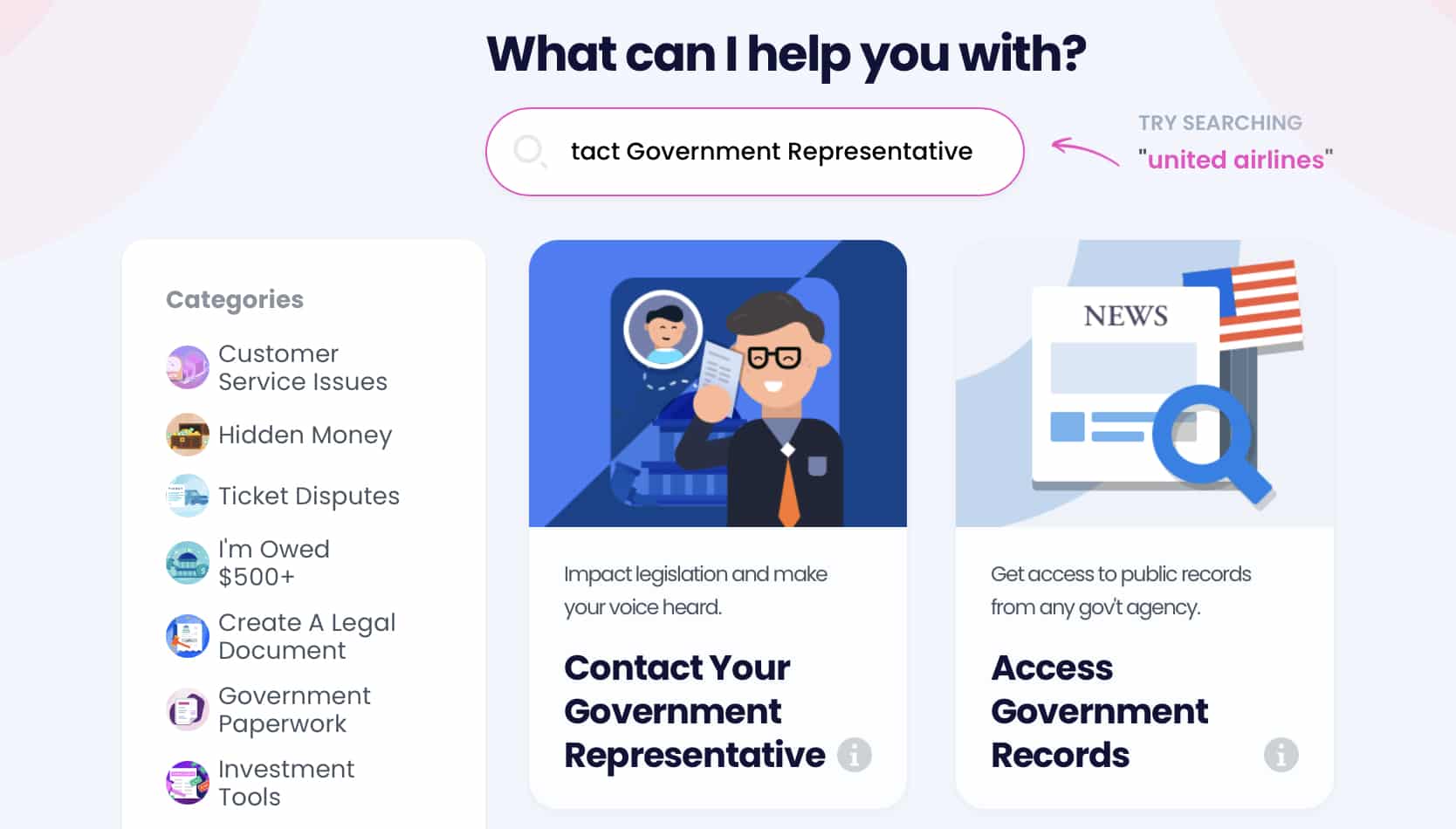 2. Select whether you want to contact your Senator, House Representative, Governor, President, or Mayor.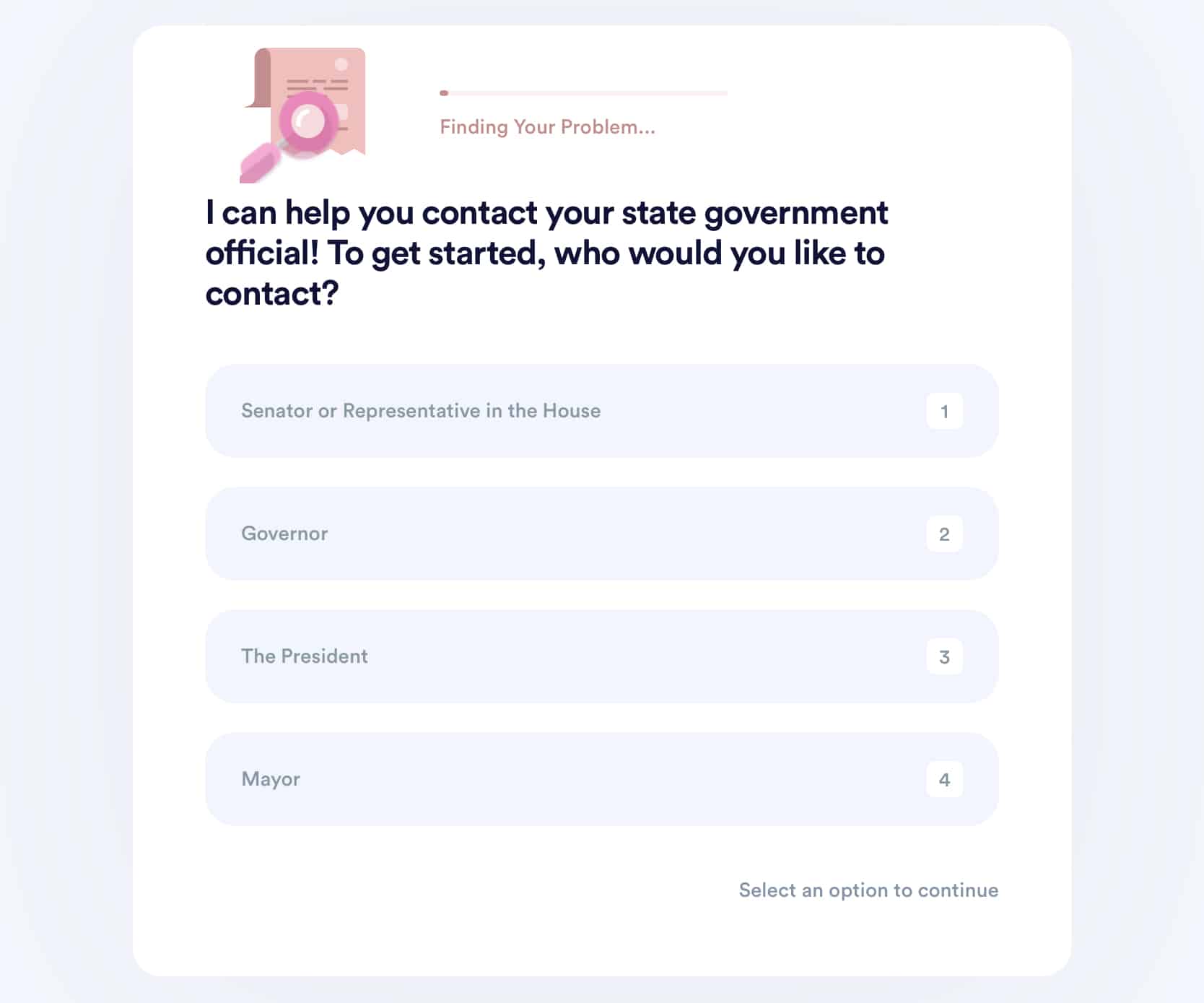 3. Choose the reason that best describes why you are contacting your representative.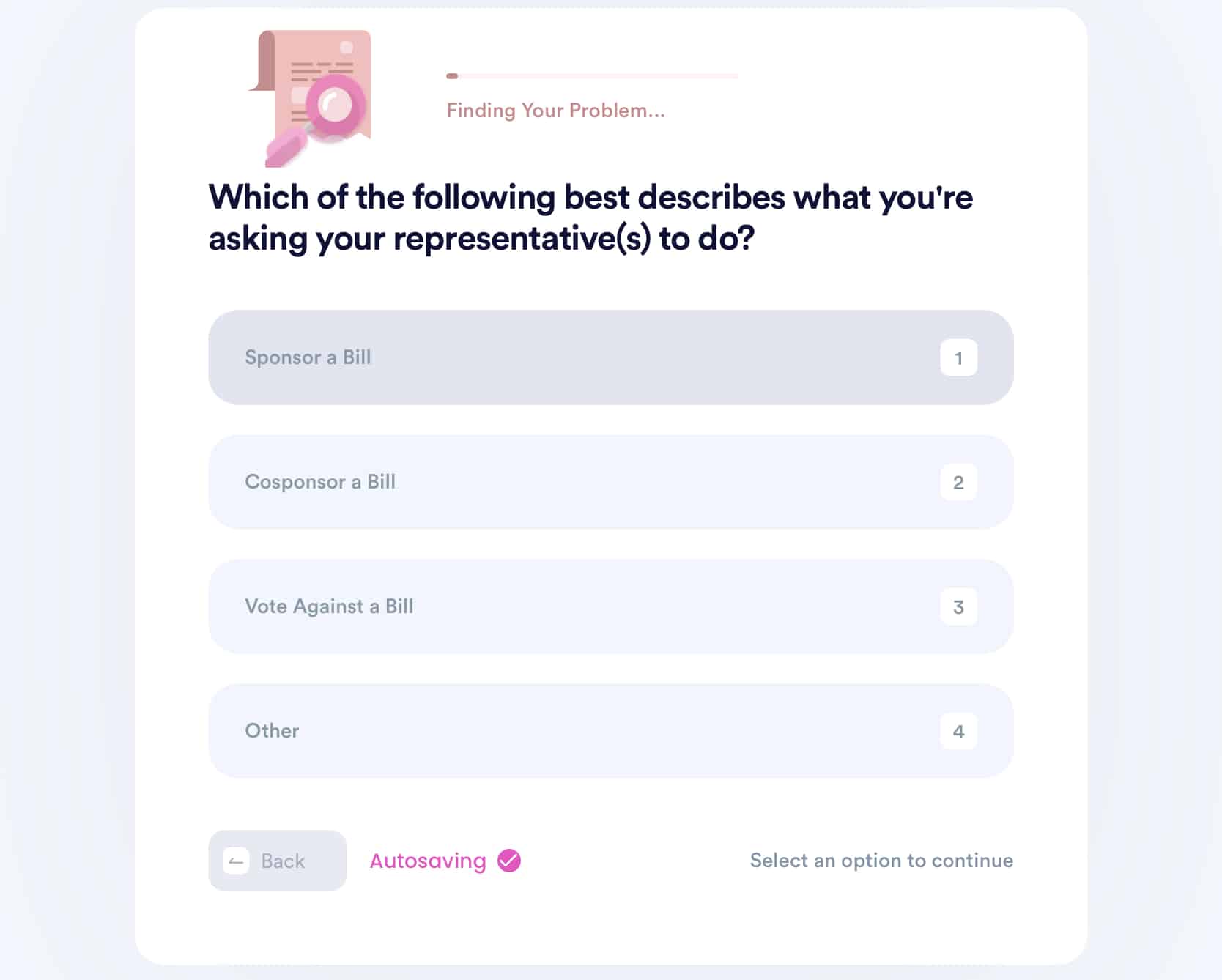 4. Tell us which bill or issue you're concerned about and provide details on your stance.
Sit back and relax! will take your responses and compose a formal message that will be sent to the selected representative.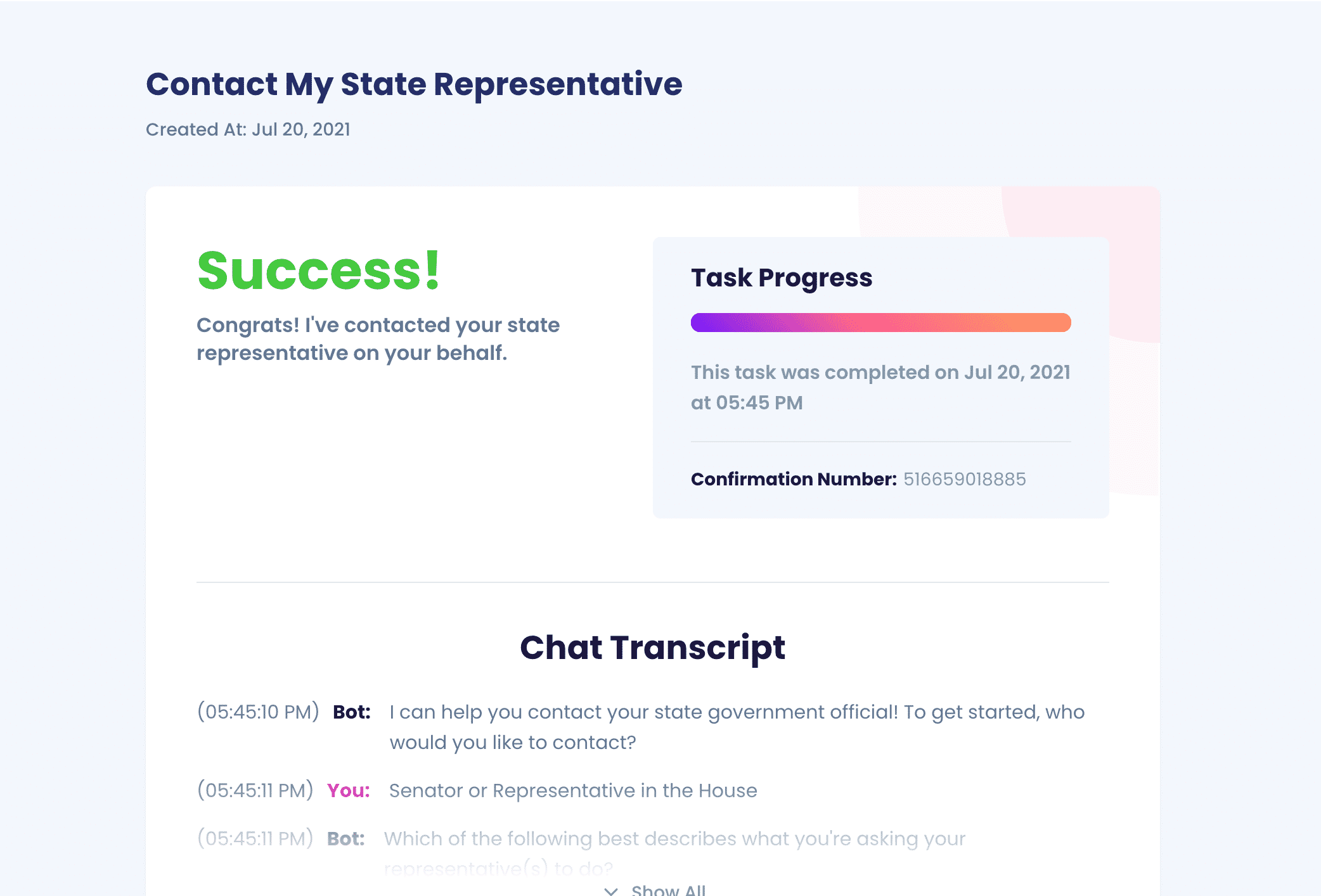 DoNotPay Does More!