Governor of Florida Phone Number, Address, And More!
Contacting the Governor of Florida can be for many reasons. You can request a proclamation, find an internship, or voice your concerns regarding the state and your community. This article contains Governor DeSantis' most up-to-date contact information and lists all the ways he can assist you in the state of Florida.
Who is Governor DeSantis?
Governor Ron DeSantis was born in Jacksonville, Florida in 1968. He graduated from Yale University as an undergrad and attended Harvard Law School for his J.D.
Before pursuing a political career he was a member of the United States Navy. He began his term as Governor of Florida in 2018. He is the state's 46th governor.
Governor DeSantis Contact Details
What Would Governor DeSantis Be Able to Assist You With?
The Governor of Florida is meant to assist residents of his state at a local level. He works to improve social programs, attend community events, and solve the concerns of the people throughout the different towns and cities of Florida.
Governor DeSantis can help you with any of the following things:
Governor Disantis' Internship program is meant for university students looking for professional experience.
The internships are related to government and policy and allow students to work with government officials, agencies, and their staff.
All internships take place within the fall, spring, and summer terms. To find out the dates click here.
Requesting a proclamation
Proclamations are used to bring awareness to specific milestones, issues, or moments of cultural significance.
The governor has the power to proclaim an entire day, week, or month as significant. The request should be meaningful for the state of Florida in general or related to a large group of Floridians.
Other Things the Governor Office Can Help You With
Governor DeSantis' office can help you contact your local legislative delegation, which can help you voice your opinion on the bills currently being proposed/or passed.
They can also help answer any questions you might have related to the legislative processes in the state of Florida.
Office of Open Government
Established by Governor DiSantis, this office facilitates access to public records and helps run training programs for employees in the executive office of the governor.
To request a public record from the governor's office, you can access the following link.
This branch of the governor's office serves to appoint and hold accountable notary public, which is essentially public officers for non-contentious matters.
Through this office, you can file public notary misconduct complaints,  notary public commissions applications, and notary public resignations.
The governor's office can help you to become a notary public, enabling you to help citizens with financial transactions, estates, deeds, and powers of attorney.
Why It Can Be Difficult to Get a Hold of Governor DeSantis
Governor DeSanti has an incredibly busy schedule and spends a great deal of time traveling throughout the different cities and towns of Florida. Getting hold of his office can be a challenge for several reasons:
Calling a government representative can involve waiting in line for long periods of time. Furthermore, communicating your particular issue in the span of a single phone call can be stressful, which makes calling a relatively ineffective method of voicing your thoughts.
In-person appointments at Governor DeSantis' office can end up being scheduled for distant dates, leaving your questions unanswered.
Writing an email to the Governor might be the best way to express your concerns. However, the email should be formal and eloquent, which means that writing requires great attention to detail and a well-structured argument. Getting all of your points down perfectly can be a challenge, and it can end up being a time-consuming process.
This is why we suggest letting DoNotPay write the perfect email on your behalf, read on to find out how it works.
How Can DoNotPay Help You Contact Senator Schumer Faster?
By simply answering a few questions and providing the details of your case, DoNotPay can structure a formal and concise message, addressing all of your concerns and presenting your argument in the best light possible.  DoNotPay can contact any government representative of your choice, whether it's your governor, mayor, or congressman.
Here's how it works:
1. Search the words "Contact Representative" or "Legislator" on DoNotPay and select the Contact Your Government Representative product.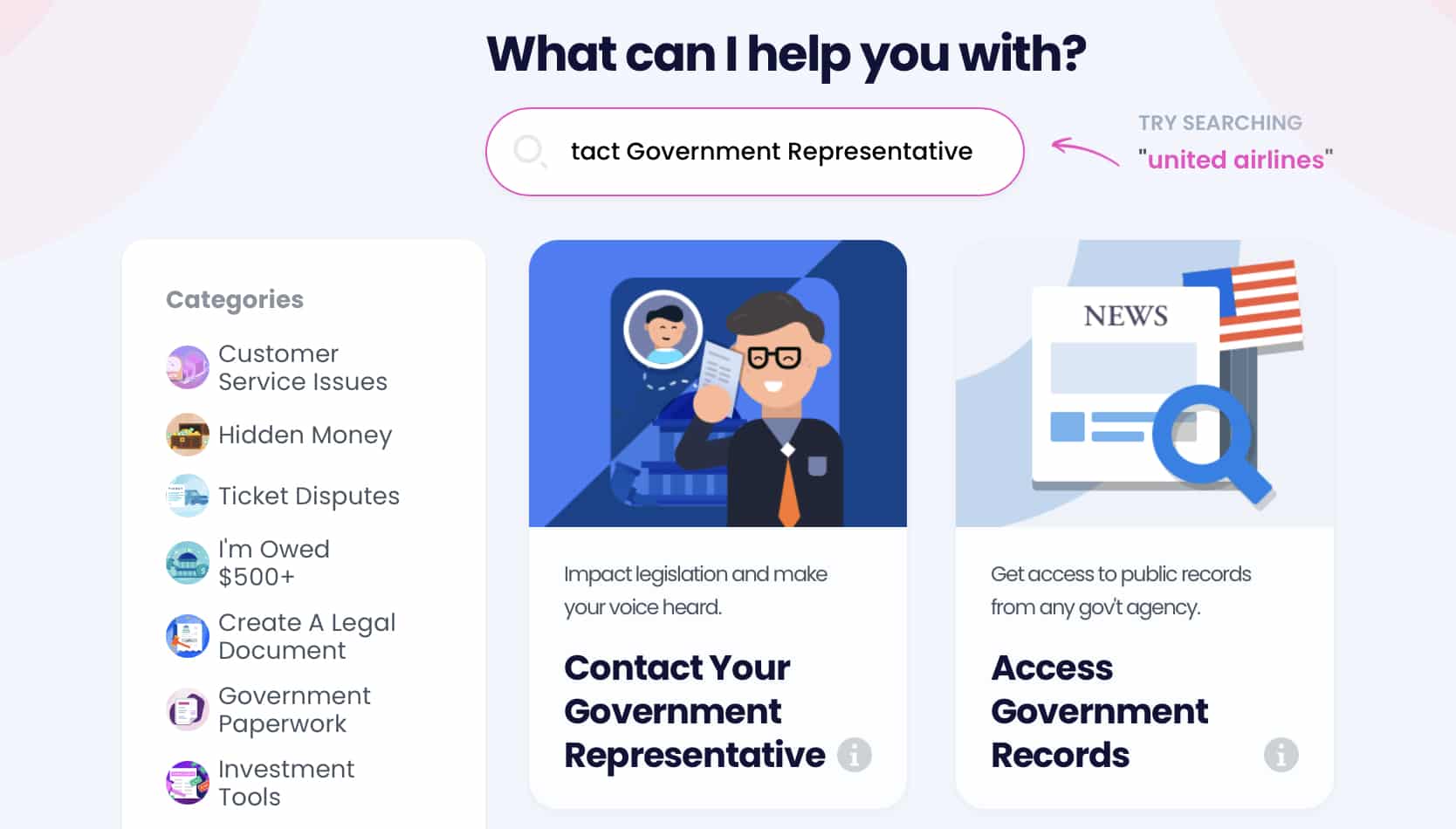 2. Select which representative you wish to contact, your Senator, Governor, President, Mayor, or House Representative.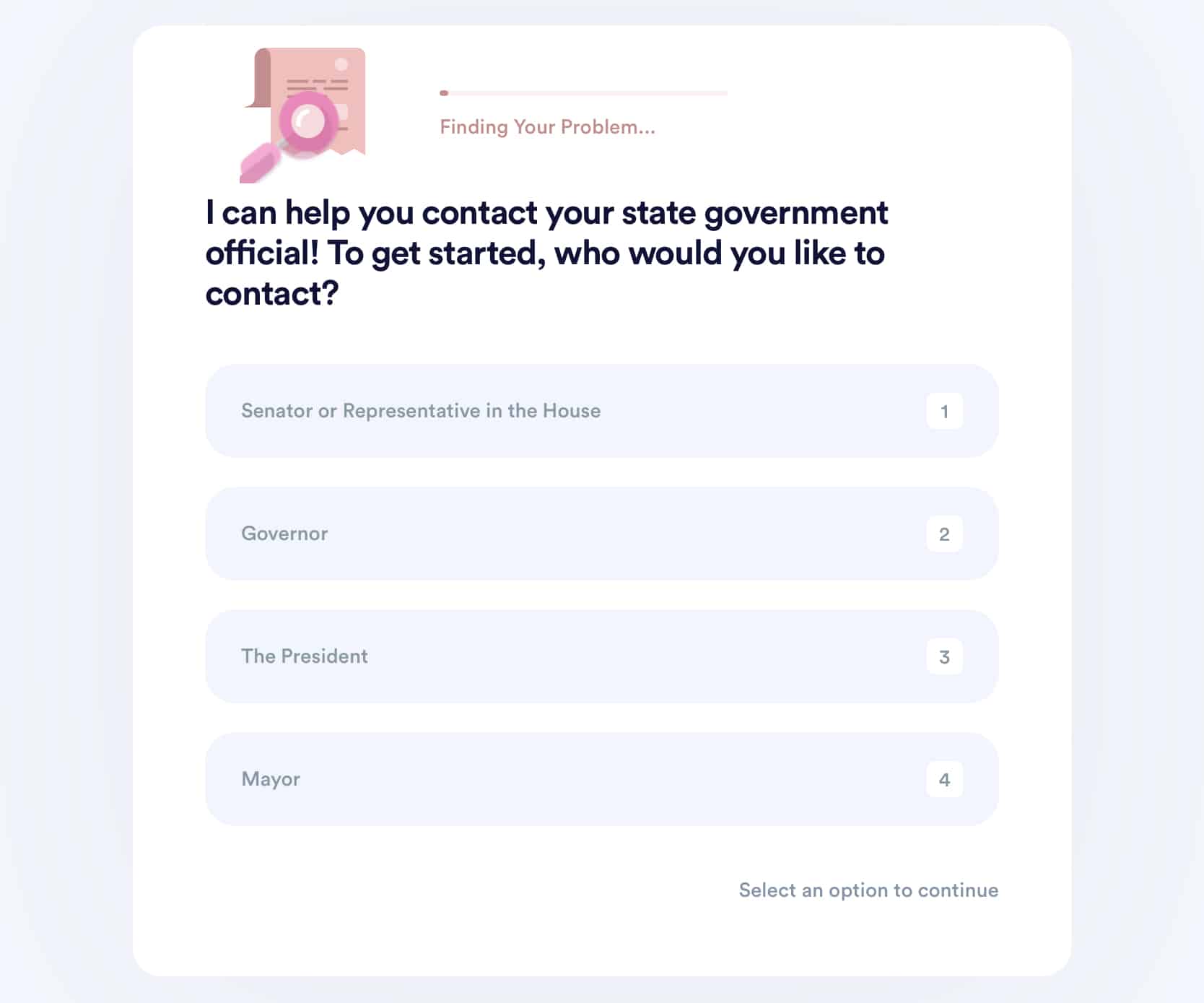 3. Briefly explain the issues you wish to bring up or whatever bill you're concerned about.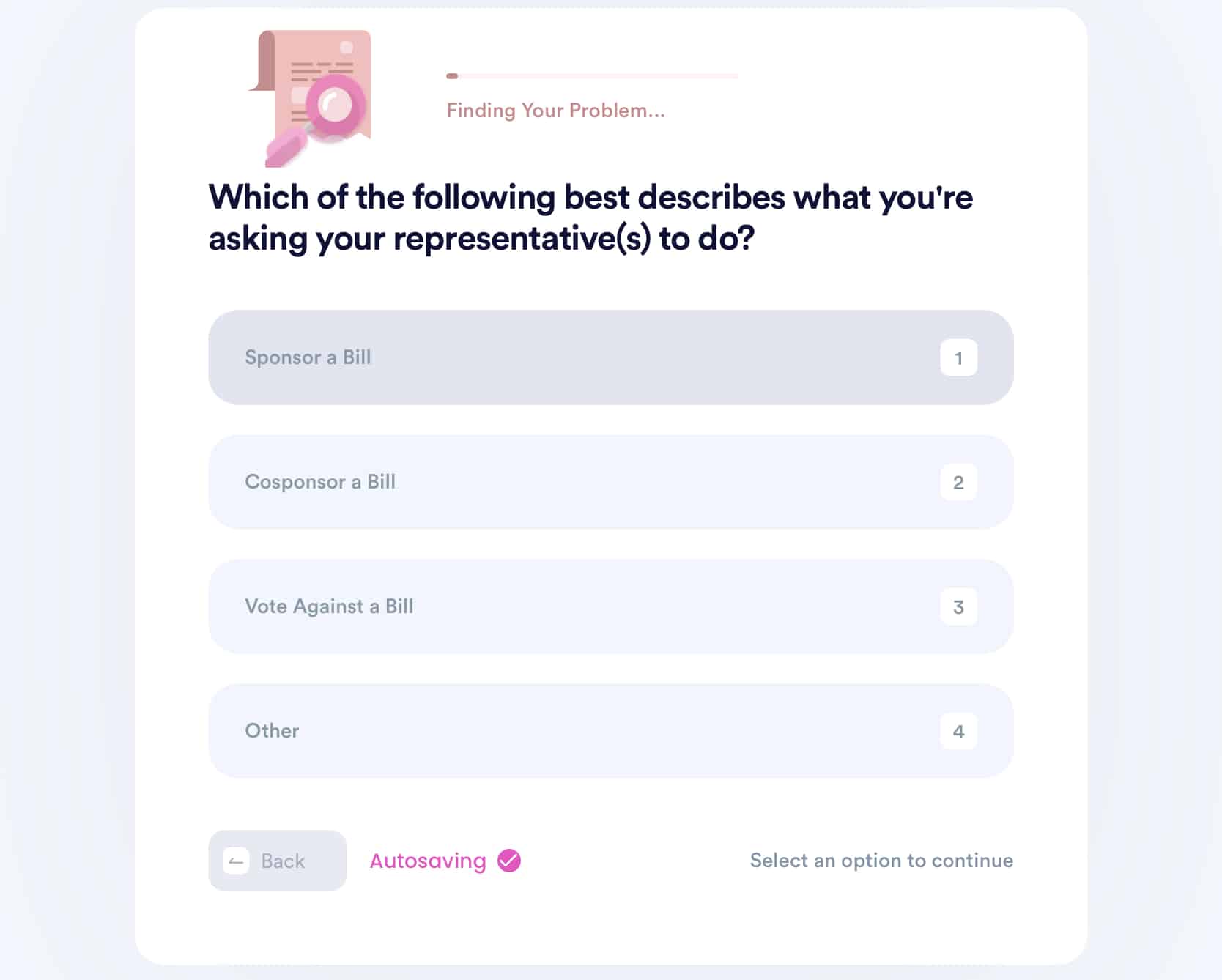 4. Give us details about your position and what action you would like to see taken.
You're done! All you have to do is sit and relax while our bots create the perfect email. They'll fill out all the necessary forms on your legislator's website on your behalf!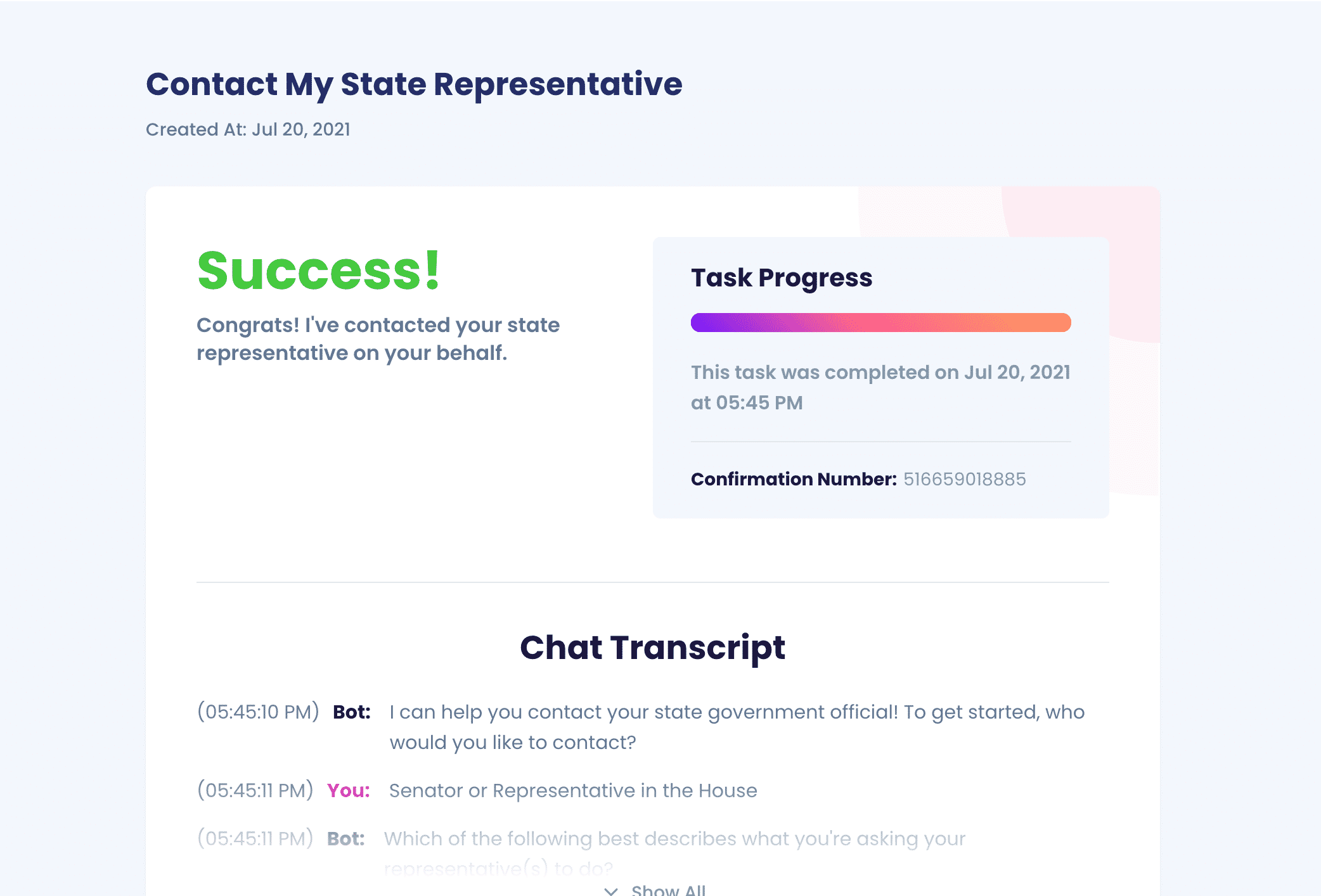 DoNotPay is Your AI Lawyer!