Dispute a Glendale Parking Ticket in Two Minutes
Sometimes it is just unavoidable to end up in a situation that results in a parking citation. Most often, you may not notice the signs or tickets are mistakenly issued. Nonetheless, contesting a parking citation is not impossible. In this article, we will walk you through the process of filing an appeal for a Glendale parking ticket and the different ways to make the ticket payment.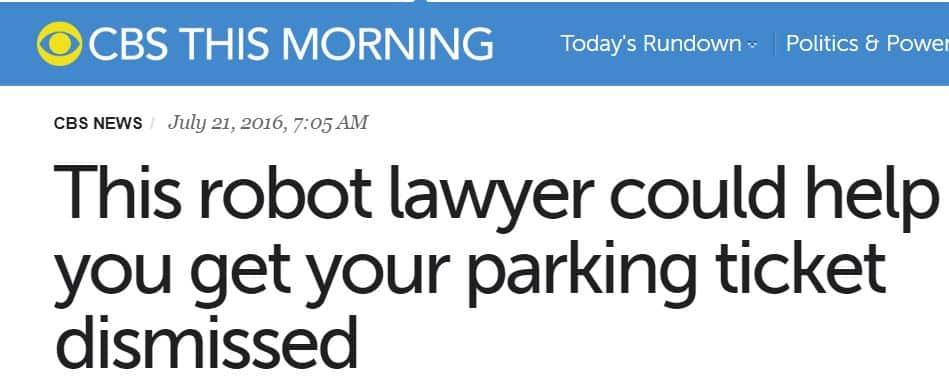 How to Pay for a Glendale Citation?
There are several options for making a payment for your parking citation in Glendale. Different methods of payment are accepted such as major credit cards and debit cards that have a Visa or Mastercard logo. Take note that paying online or by phone has a service fee of $3.95. When paying, make sure to have your citation on hand as you will need to provide some important information. Here below are the different ways to pay for your parking ticket:
Paying for a Glendale Parking Ticket
Online
By Phone
By Mail
https://www.dspayments.com/GlendaleCa
(866) 470-3088
Make the check or money order payable to the City of Glendale.

Send the envelope to:

The City of Glendale

Parking Enforcement Service Center

P.O. Box 3214

Milwaukee, WI 53201-3214
You may also pay by making an in-person visit j to the first floor of The Glendale Police Department. The office is open from Monday to Friday between 8:00 AM and 4:30 PM.
Contesting a Parking Ticket in Glendale
According to the California Vehicle Code, there are guidelines that you need to abide by when contesting parking citations. The process consists of three steps, as follows:
Administrative review – You have 21 days since the date of citation was issued or 14 days from the mailing of the notice of parking violation to submit a request for review.
Administrative hearing – You have 21 days from the mailing of the results of the administrative review to file for an administrative hearing. If your citation in level 1 was maintained, you may proceed with an administrative hearing. You are required to submit the payment owed on the citation before proceeding to the hearing.
Court appeal – If the citation in level 2 remains, you have 30 days from the mailing of the Administrative Hearing officer's findings to file for a court appeal. In this step, a filing fee of $25 will apply and you also need to obtain a Notice of Appeal form from the court. If the presiding judge ruled in your favor, the $25 filing fee and the parking fine will be refunded.
How to Stop Tickets From Affecting Insurance
If you get a parking citation, it is recommended to handle the issue as soon as possible. If you try to elude the situation or ignore the fines, it could get more expensive and affect your ability to apply for insurance or buy a car in the future. To avoid having your parking tickets affect your insurance rates, we recommend the following:
If you feel that the ticket was a mistake, send a letter to the authorities immediately with an explanation of why the ticket is wrong. Include a copy of the ticket, your contact information, and any supporting evidence.
If you are not able to pay the total amount right away, you can ask the officers about a payment plan or other arrangements. The authorities may be able to delay additional late fees so you can catch up on the payment.
Ask family and friends to lend you the money or your boss for an advance payment so you can pay off the ticket. This way you can avoid late fees and other additional penalties.
Contest Parking Tickets in Glendale in Less Than 120 Seconds
Disputing a parking ticket can sometimes be easier said than done. There are technical documents to write and countless forms to fill up. It can also be confusing to find the correct office to file. That is where DoNotPay can help. We are the world's first robot lawyer and we make filing for ticket disputes quick and efficient. We have a proven track record of beating more than 160,000 parking tickets to date. With our app, all you have to do is:
Go to DoNotPay (app or website).
Answer a few questions.
The app will generate an automatic letter written specifically for Glendale.
Press 'Send' and DoNotPay will send the letter on your behalf.
That's it. Then you'll just have to wait for a few days to receive a letter and find out the decision.
Will DoNotPay Help Me Fight Parking Tickets From Private Companies?

Yes, in addition to parking tickets issued by the city, DoNotPay can also help you dispute citations issued by private parking companies. These include tickets from the following:
SP+ Parking Services
Laz Parking
Imperial Parking
Lanier Parking
Towne Park
Ace Parking
Douglas Parking
ABM Parking Services
And many others!
What Else Can DoNotPay Help Me With?
DoNotPay has many useful services to offer:
Contesting traffic tickets
Beating speeding tickets
Getting compensated for canceled or delayed flights