Qatar Airways Refund Policy—What You Need To Know
Qatar Airways is the flag carrier of Qatar and one of the largest, fastest-growing airline companies in the world. Headquartered in Doha, Qatar, the airline carried over 29 million passengers in 2019.
Airline refund policies can be hard to navigate, so if you need to ask Qatar Airways for your money back, we've distilled some key points for you.
What Is the
Qatar Airways Ticket Refund Policy
?

Regardless of the airline in question and their refund policy, if your flight has been canceled by the carrier, you are entitled to a full refund.
According to the U.S. Department of Transportation (the DoT), all U.S. and foreign airlines have to issue a timely refund to passengers for flights to, within, or from the country when:
The airline cancels the flight

The airline makes a significant modification to the flight schedule

The passenger doesn't accept the alternative offered by the airline
Qatar Airways states that all refunds will be subject to government laws, rules, and regulations or orders of:
The country in which the ticket was originally purchased

The country in which the refund is being made
If you purchased the ticket but changed your mind, you will be allowed to cancel within 24 hours of booking without having to pay any charges.
Refundable vs. Non-Refundable Tickets
If you decided not to or couldn't fly, the Qatar Airways refund policy applies to two main scenarios:
If the fare is refundable

If the fare is non-refundable
Qatar Airways' Rules if the Fare Is Refundable
Check the terms and conditions of your purchased ticket. If you bought a refundable ticket, and if you cancel your flight before departure, you will receive the full airfare amount minus any applicable cancellation charges.
If the terms and conditions of your refundable ticket allow it, you might be able to apply for a refund even after the flight has departed.
Qatar Airways' Rules if the Fare Is Non-Refundable
If you purchased a ticket that's not eligible for a refund (tickets bought at a discount price are almost exclusively non-refundable), the airline has no obligation to give you your money back.
Qatar Airways also reserves the right not to grant any refunds if:
The validity of your ticket has expired

You were refused entry into or transit through another country

The airline refused to carry you or remove you en route due to your conduct, behavior, or physical or mental condition

You purchased a charter ticket as part of an inclusive tour holiday
Ways To Request a
Qatar Airways Refund
You can kickstart your Qatar Airways refund in more than one way. Find which method suits you the best in the table below:
| | |
| --- | --- |
| Can You Request a Refund Via: | Yes/No |
| DoNotPay | Yes |
| Email | No |
| Phone | Yes |
| Letter/Fax | No |
| Website | Yes |
| In Person | No |
Request a Refund on the Website
You can ask for a Qatar Airways flight refund on the airline's website. Here's how:
Go to the

Qatar Airways web page

Select

Request a Refund

from the drop-down menu

Fill in the form

Click on

Submit

to send your request
Request a Refund by Phone
If you prefer a more personal way to apply for a refund, you can always get in touch with Qatar Airways on the phone. Their customer service can be reached at +974 4023 0000, 24 hours a day, seven days a week. Make sure to have your booking reference number at hand when requesting your money.
Secure Your Qatar Airways Refund With DoNotPay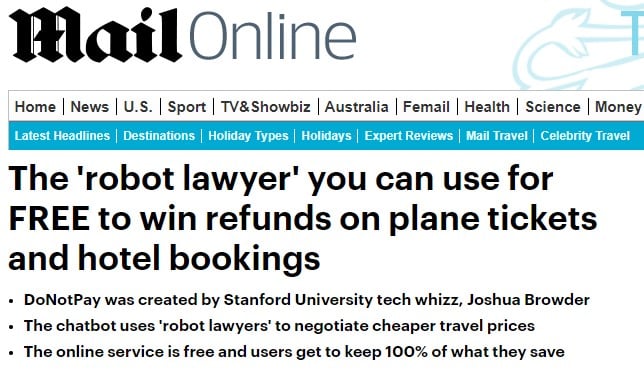 What if we told you there was a much easier way to go about your Qatar Airways refund? Thanks to leading-edge artificial intelligence technology, our app can handle the entire process for you in a few easy steps.
Here's how to get your Qatar Airways refund through DoNotPay:
Open DoNotPay in your

Hit

Get Protected

under

File a Chargeback

Answer our chatbot's questions

Verify your signature

Submit the request
Once you complete this process, DoNotPay will contact your bank and ask for your money in your stead. We'll complete the chargeback request with all relevant VISA and Mastercard codes and regulations that pertain to your case, as suggested by the Fair Credit Billing Act.
If you prefer to contact Qatar Airways first, DoNotPay can do that on your behalf, too.
Qatar Airways' Increasingly Flexible Policies
In the unprecedented era of the COVID-19 outbreak, Qatar Airways paid out over USD $1.2 billion in refunds to almost 600,000 passengers in just five months. The carrier has been touted for offering a great deal of flexibility to passengers whose travel plans were impacted by the pandemic.
As a direct result of the constantly evolving entry and travel restrictions, Qatar Airways tickets are now valid for two years from the date they were issued.
You can also opt to:
Modify your travel date or destination free of charge as often as required

Alter your origin to another city in the same country or any other destination on the airline's network within a 5,000-mile radius of the original

Exchange your ticket for a future travel voucher (valued at 110% of the original ticket price)

Substitute your ticket for Qmiles
How Long Does a Qatar Airways Refund Take?

The processing will typically last seven business days if you bought your tickets with a credit card. If you paid with cash, cheque, or another form of payment, you can expect Qatar Airways to take up to 20 business days to issue the refund.
During certain periods, due to the high volume of requests, the estimated processing time can stretch up to 30 business days. It could take several weeks for the money to appear in your bank account.
The refund will be processed to the payment method you used when you purchased the ticket.
What Happens if There Is a Long Flight Delay?
If your Qatar Airways flight is delayed by more than five hours, you will be eligible to get your money back. For delays of more than three hours, the carrier should offer you assistance (in terms of food, refreshments, etc.), as well as financial compensation.
In the case of a tarmac delay, which may happen because of weather conditions, air traffic control, safety, and operations, Qatar Airways pledges to ensure that customers' essential needs are taken care of. If you're stuck in the plane before it takes off, or you need to wait longer than usual to disembark, you can expect the airline crew to offer water, refreshments, and food to all passengers.
Trouble With Your Trip? Sort It Out With DoNotPay

Traveling can be a handful when it goes wrong—from dealing with customer service, requesting refunds or compensation for poor service, to suing the company that breached your buyer rights.
You don't have to tackle it all on your own, though. Our app can assist you with a variety of tasks and challenges that often crop up during travel, including seeking compensation for delayed American Airlines flights or poor British Airways WiFi, for example.
DoNotPay can also give you a hand with:
Disputing speeding tickets

Overturning traffic tickets
Access DoNotPay from your to find out more.