How to Contact Senator Warner
From securing $3.7 billion in the America Rescue Plan law to canvassing for the protection of US voting rights, Senator Mark Warner has remained at the forefront of improving the lives of Virginia citizens in 2021. But for people living in Virginia, there's still a lot more that needs to be done.
You can contact Senator Warner or schedule an appointment to solve a problem or make your voice heard. Check below for Senator Mark Warner's office phone lines and addresses. Additionally, you'll also find other alternate legislators who are accessible to citizens of Virginia, and learn about a better way to reach them!
Senator Mark Warner
Senator Mark Warner (D) is a Class 2 senator delegate for the Commonwealth of Virginia in the 117th US Congress. Once the former Chairman of the National Governors Association, Warner is currently in the second year of his third term as Senator. He was first elected in 2008 after serving as Virginia's 74th governor from 2002 to 2006.
Contact Senator Mark Warner
Use the contacts below to reach the federal or district offices of Senator Mark Warner!
Office Address
Phone Number
1
Abingdon

180 West Main Street, Abingdon, VA 24210

276-628-8158
2
Norfolk

101 W. Main Street, Suite 7771, Norfolk, VA 23510

757-441-3079
3
Richmond

919 E. Main Street, Suite 630, Richmond, VA 23219

804-775-2314
4
Roanoke

120 Luck Avenue SW, Suite 108, Roanoke, VA 24011

540-857-2676
5
Vienna

8000 Towers Crescent Drive, Suite 200, Vienna, VA 2218

703-442-0670
6
Washington, D.C.

703 Hart Senate Office Building, Washington, DC 20510

202-224-2023
Senator Mark Warner on Social Media
Here are the official social media accounts of the senator:
Sign-up for Senator Warner's email newsletter here.
What Issues Can Senator Warner Help You With?
Warner is an active supporter of electoral freedom and has canvassed for the reduction of misinformation and hate and divisive speech. He also championed the call against discrimination of Asians with regards to the COVID-19 pandemic.
There may be other issues you want Senator Warner to be aware of. You can lend an opinion, take part in a survey, report a federal issue, or vote for sectors of Virginia's economy you'd want to see Mark put more effort in. Here are other services the office offers:
Federal services for veterans
Emergency reporting
Tour requests
Non-legislative requests
Do not contact Senator Mark, if you have:
Local issues within Virginia
Issues involving private companies
Need for an attorney and services
You will have a better chance addressing these issues by contacting the governor or your city's local legislators.
Mark Warner Bio
Senator Mark Warner, was born on December 15, 1954 in Indianapolis, Indiana. He graduated from Rockville High School, Connecticut before proceeding to George Washington University in 1977 for a degree in Political Science. Warner worked to pay for college before proceeding to the prestigious Harvard Law School for a Juris doctor in 1980.
Even though he never practiced law, Mark has gone on to have a successful business and political career. He co-founded the parent company of Nextel, became the Governor of Virginia (2002 - 2006), and has been serving as Virginia's senate delegate for over 13 years (2008 till date).
Mark has been married for 32 years, to his wife, Lisa. They have three children together.
Other Virginia representatives you can contact
Why Contacting Your Government Representative is Hard
The office of the senator of Virginia requires all inquiries to be properly written to qualify for consideration. A good percentage of Americans find it difficult to get in touch with their state representative because they have no idea where to begin or how to present their issues properly. Due to their ever-busy schedule, reaching your government representative through phone or by mail might not be the best choice. Luckily, you can get across any government official using a simple AI-powered tool like DoNotPay.
Contact Senator Warner With DoNotPay
offers a convenient way to contact public officers in the US. All you need to do is:
1. Search for "senator" on and select the Contact Your Government Representative product.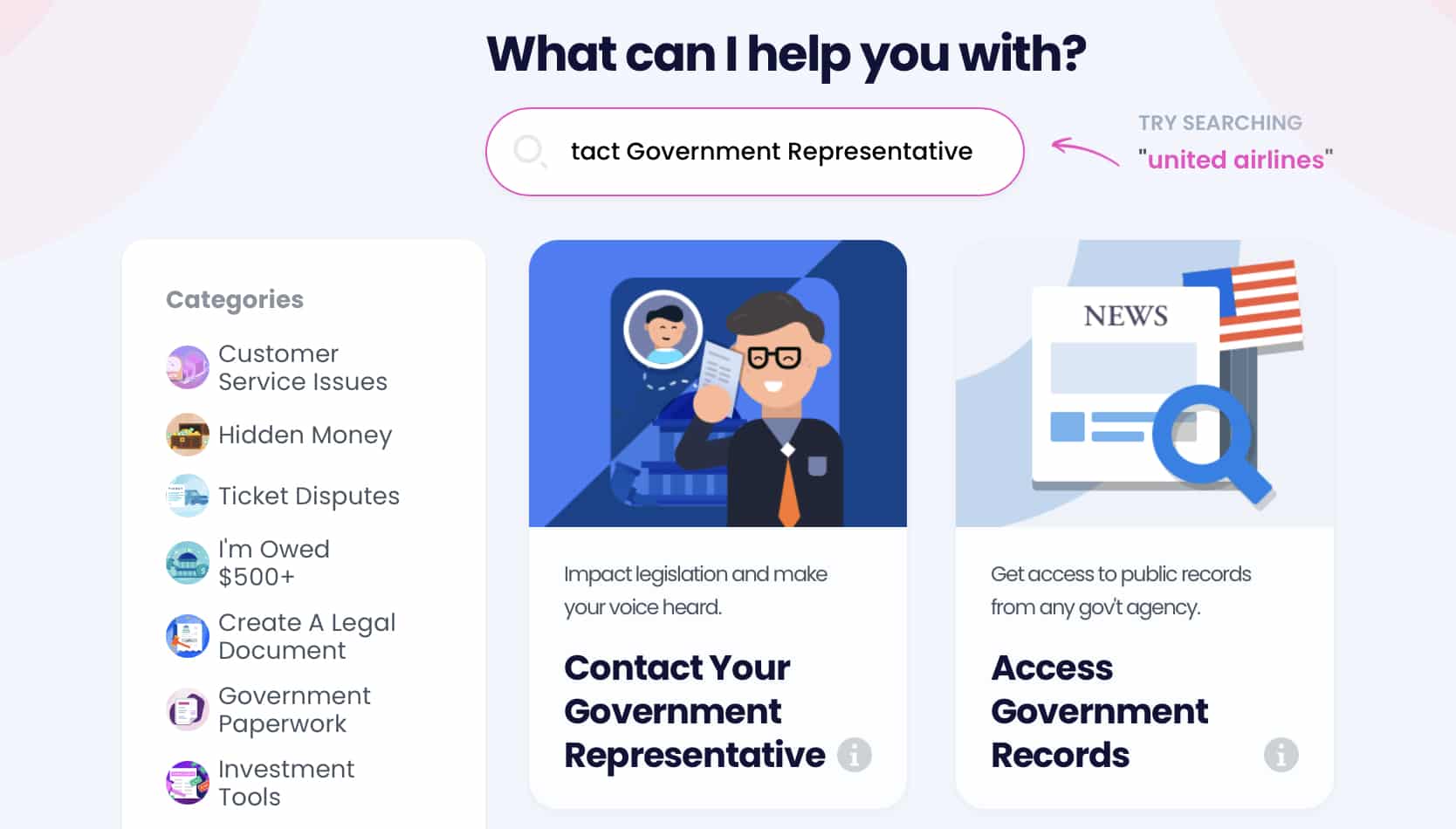 2. Choose whether you want to contact your senator, house member, governor, president, or mayor.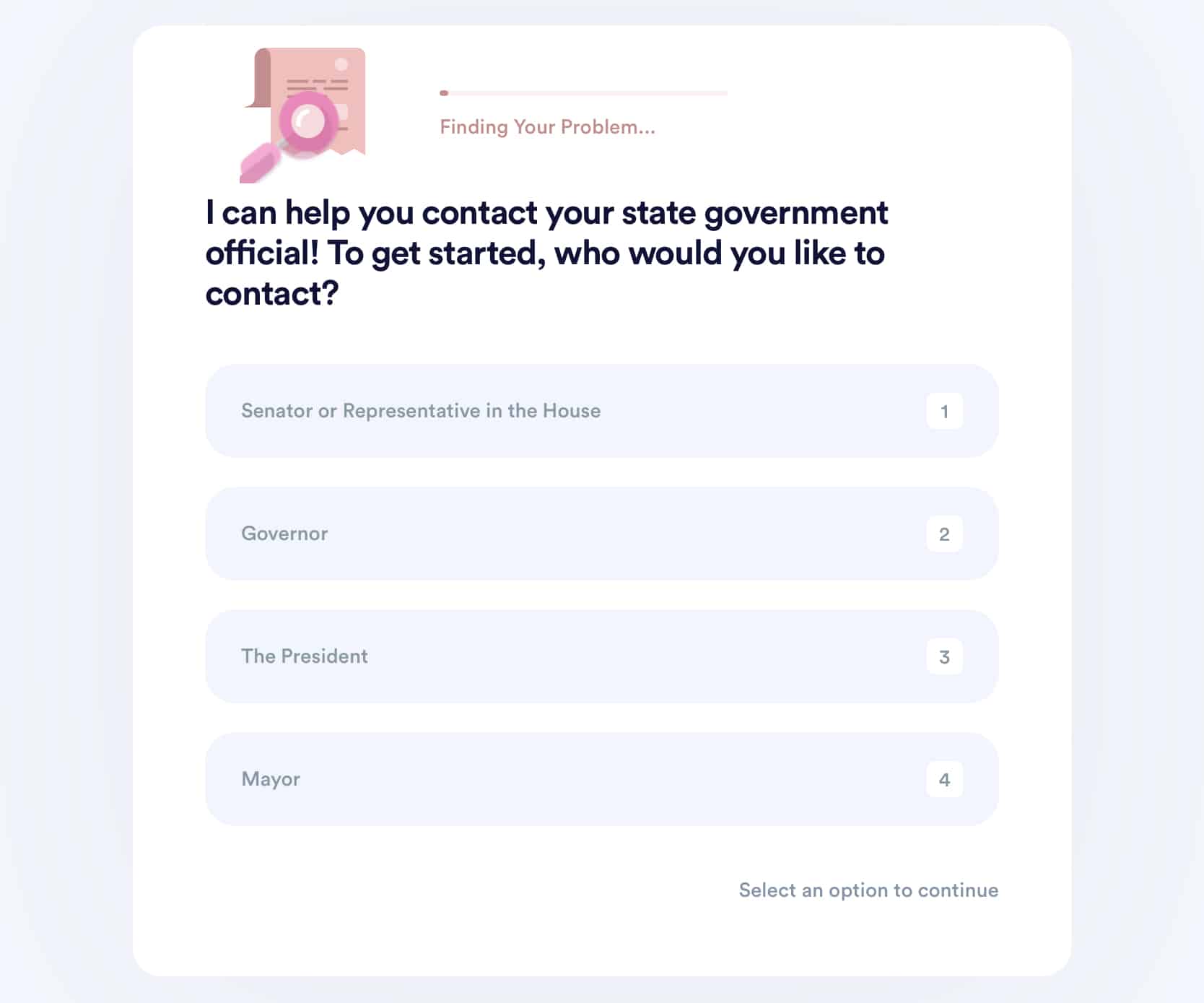 3. Tell us the reason you are reaching out to your government representative.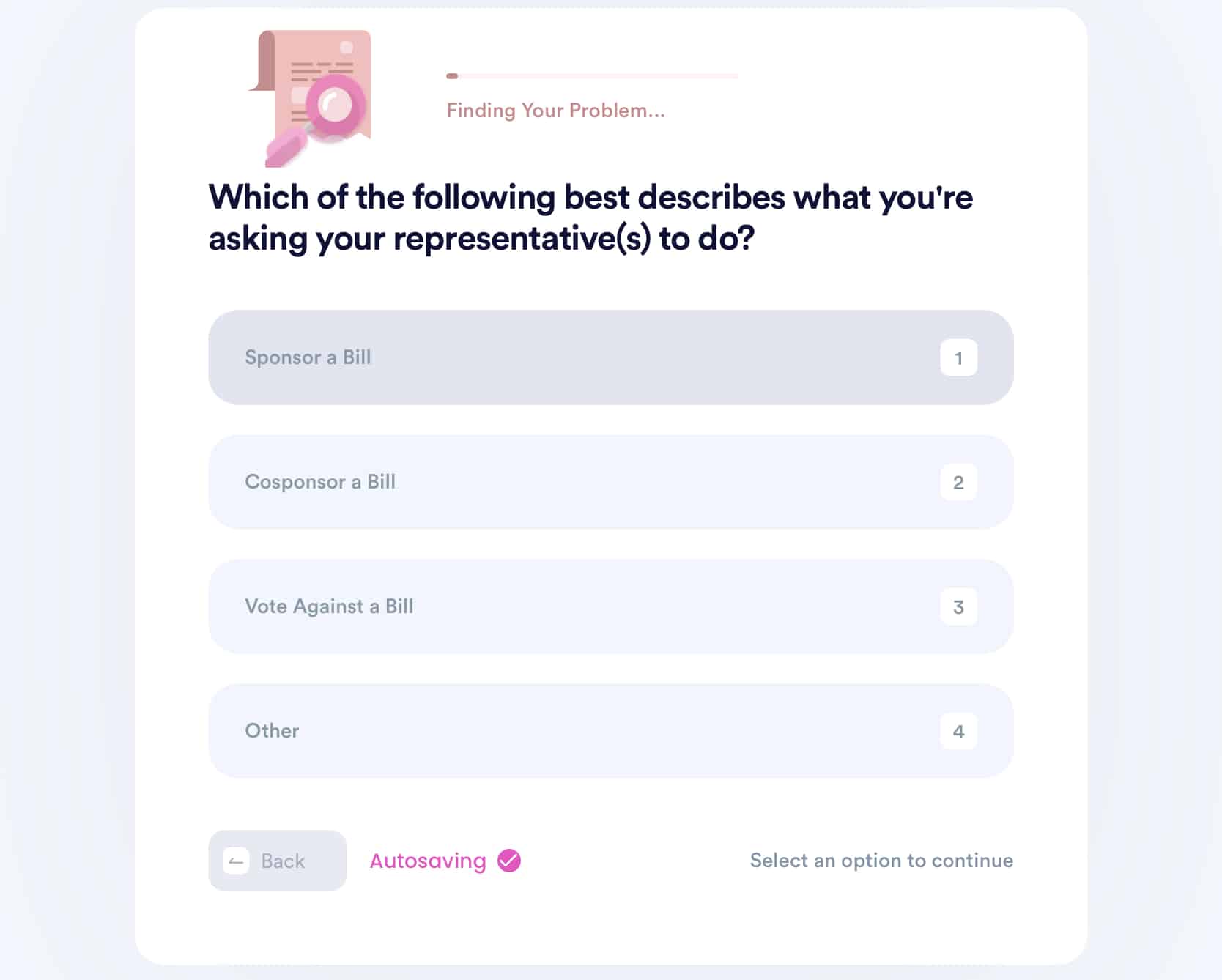 That's it! will get your message across and delivered. Our bots will fill the contact forms on your legislator's website or send a carefully crafted email to your representative!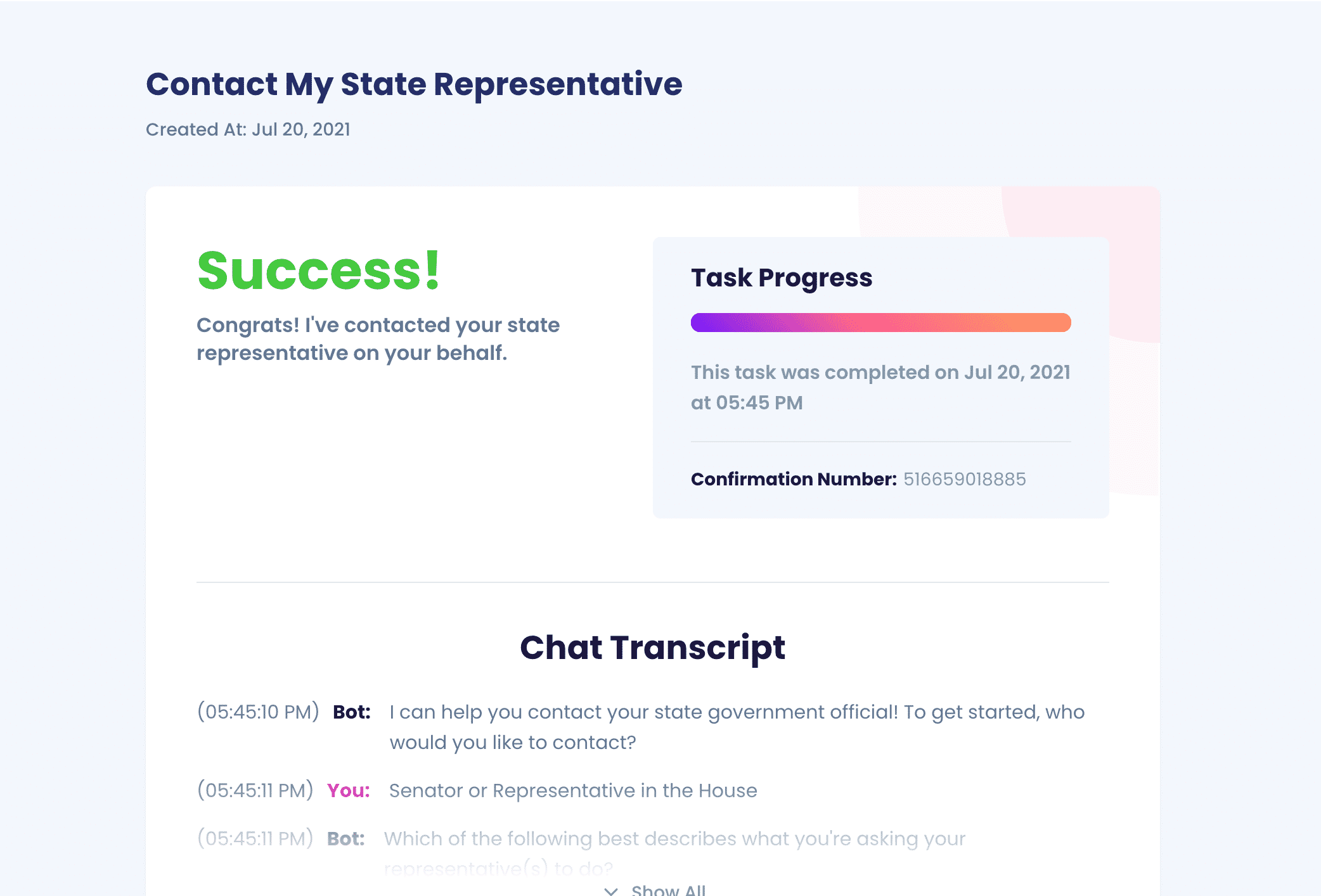 Other Things DoNotPay Takes Care Of