How to Contact Senator Todd Young
Contacting a government representative is a great way to ensure that your voice is heard. For example, you can communicate your opinion on legislation. Representatives always consider their supporters' opinions, as they aim to be reelected.
This article will guide you on how you can contact the United States Senator of Indiana, Todd Young. It will also introduce you to a convenient and fast way to contact your senator, or any other government representatives using DoNotPay.
How to Contact Senator Todd Young
Senator Todd Young has five offices, four of them are in the state of Indiana and one in the Senate Office Building in Washington, D.C.
State
Office Address
Phone Number
Washington, D.C.
185 Dirksen Senate Office Building
202-224-5623
Indiana
101 Martin Luther King Jr. Blvd Suite 110 Evansville, IN 47708
317-226-6700
251 North Illinois Street Suite 120 Indianapolis, IN 46204
317-226-6700
1300 South Harrison Street Suite #3161 Fort Wayne, IN 46802
317-226-6700
3602 Northgate Court Suite 15 New Albany, IN 47150
812-542-4820
The following table offers an overview of Todd Young and the main ways you can contact him:
| | |
| --- | --- |
| State | Indiana |
| Political Party | Republican |
| Entered Office | 3rd of January 2017 |
| Term Expires | 3rd of January 2021 |
| Main Mailing Address | 400 Russell Senate Office Building Washington DC 20510 |
| Main Phone Number | (202) 224-5623 |
| Email Address | Fill out the email form here. |
| Website | http://www.young.senate.gov/ |
| Social Media | Twitter |
Scheduling Requests to Contact Senator Todd Young
You can schedule a request to virtually contact Senator Todd Young. You must include the following information in your request:
The location of the meeting: Indiana or Washington D.C.
The preferred platform: Phone Call or Virtual Meeting
Your First Choice for the date and time of the meeting
Your Second Choice for the date and time of the meeting
The number of attendees in the meeting
The names of the attendees (including their title, company, branch location, etc.)
The meeting or discussion topics
Your information: full name
Your contact information
Your address, including your Zip Code, note that you must reside in the State of Indiana
About the United States Senator Todd Young
Todd Young is an American politician and lawyer that is currently serving as the Senior United States Senator for Indiana. He first assumed office in 2017.
After graduating high school, Todd Young enlisted in the United States Navy. He reported for duty in Newport, Rhode Island.
In 2000, he was honorably discharged from active duty as a U.S. Marine Captain.
He then studied at the University of London's Institute of United States Studies where he received his Master of Arts in American Politics.
In 2001 he moved to Washington D.C. where he became a staffer for U.S. Senator Richard Lugar.
From 2007 to 2010, he served as Assistant Deputy Prosecutor for Orange County, Indiana.
Young was the U.S. Representative for Indiana's 9TH Congressional District from 2011 until 2017.
He also served as the Chair of the National Republican Senatorial Committee from the 3td of January 2019 until the 3rd of January 2021.
He was elected to the United States Senate in the 2016 General Election.
Why It's Hard Getting in Touch with Todd Young
Finding the proper way to contact a United States Senator can be a tiresome process.
Calling a senator is not recommended. Although you can follow a script for calling a representative, you still run the risk that your message will get lost in translation. There are also extended wait times and extremely busy lines, making it more difficult to reach a senator on the phone.
Writing an email is recommended as it can better convey your argument. However, many find it intimidating to write an email to a senator as it must be written professionally. The email must be convincing if you want the senator to take the desired action.
Let DoNotPay Contact Senator Todd Young for You!
DoNotPay is an that can contact any government representative on your behalf while you are in the comfort of your own home. All you have to do is:
1. Click on the Contact a Government Representative product on .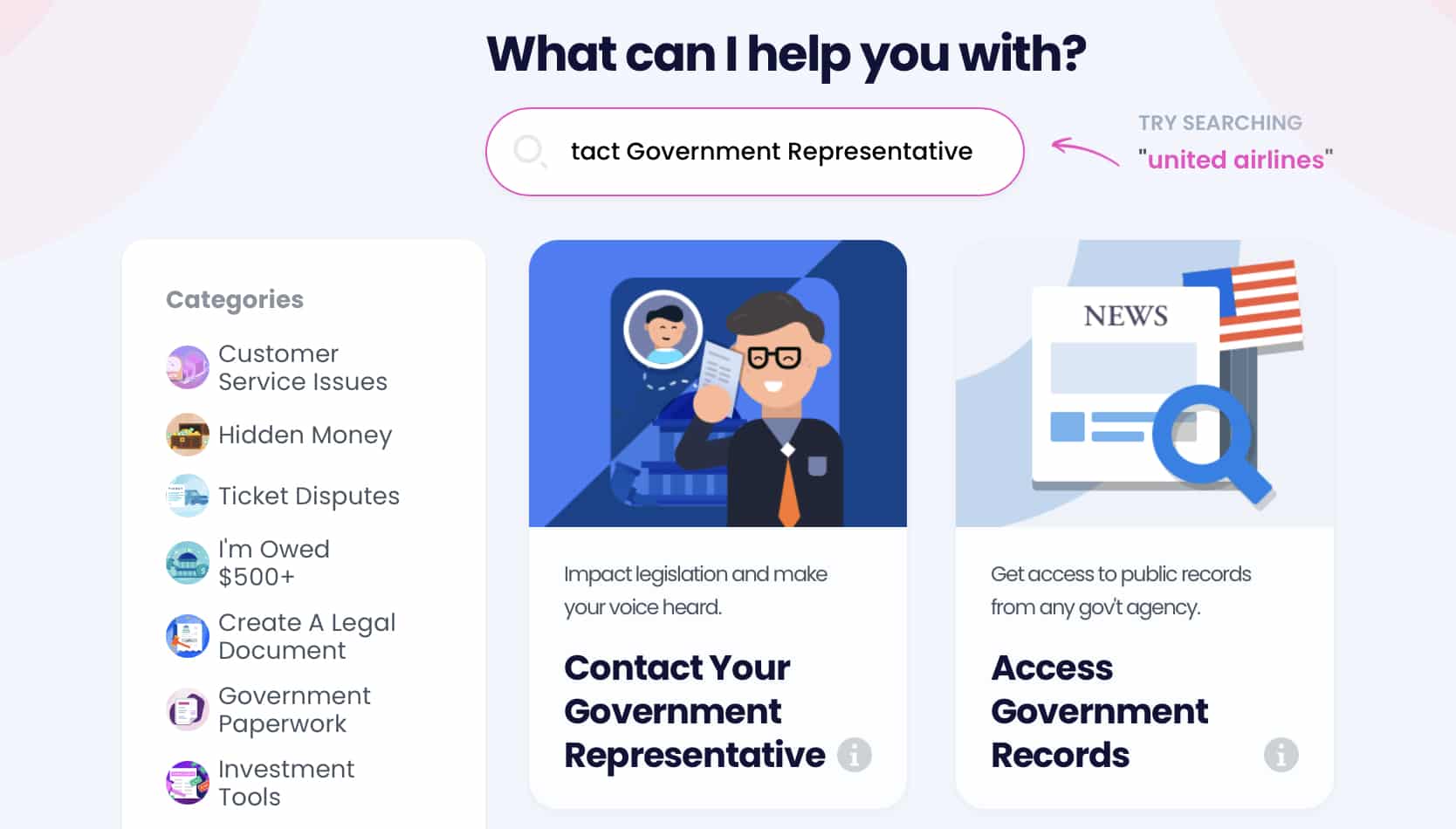 2. Choose whether you want to contact your Senator, House Representative, Governor, President, or Mayor.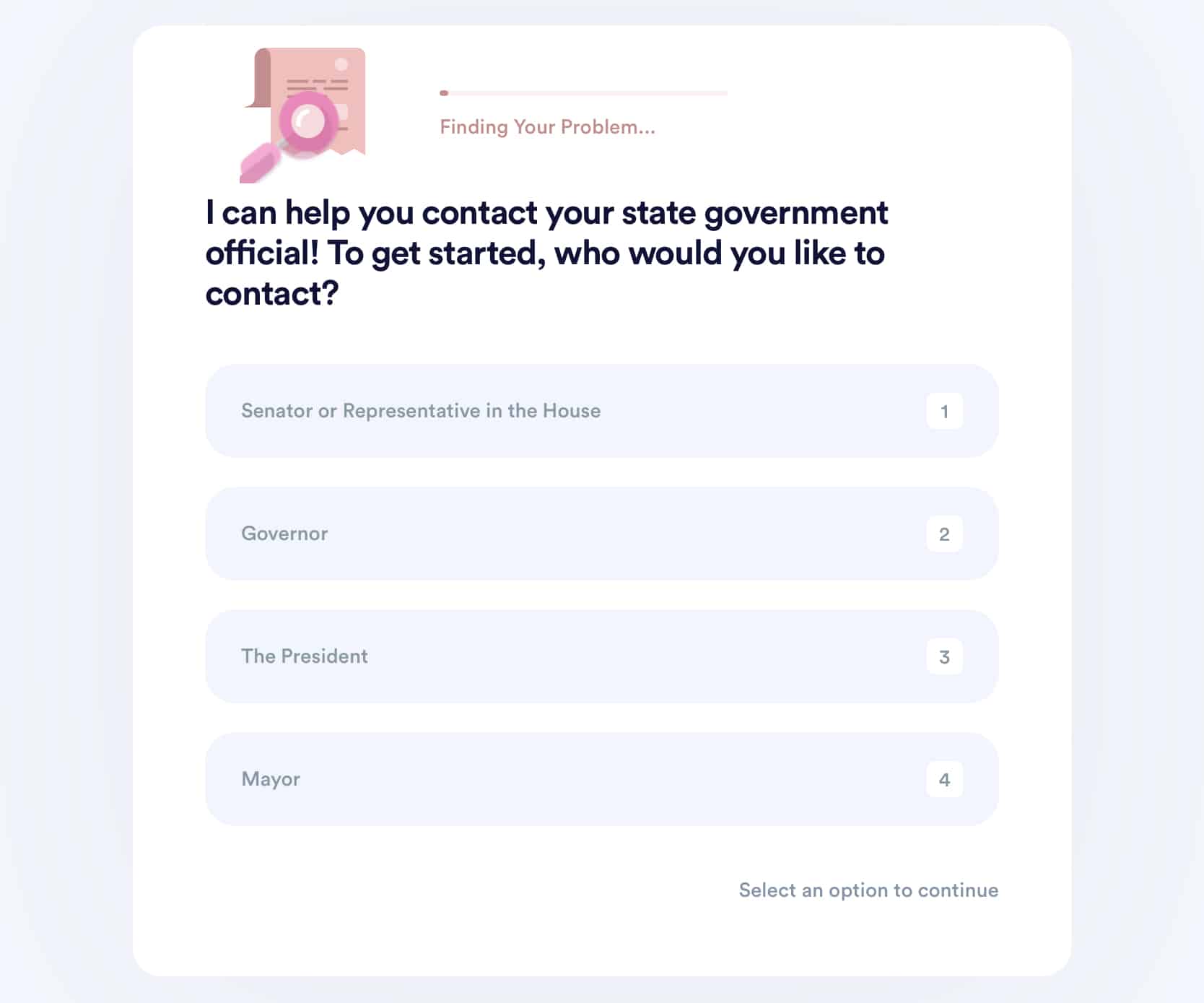 3. Tell us why you're contacting your representative.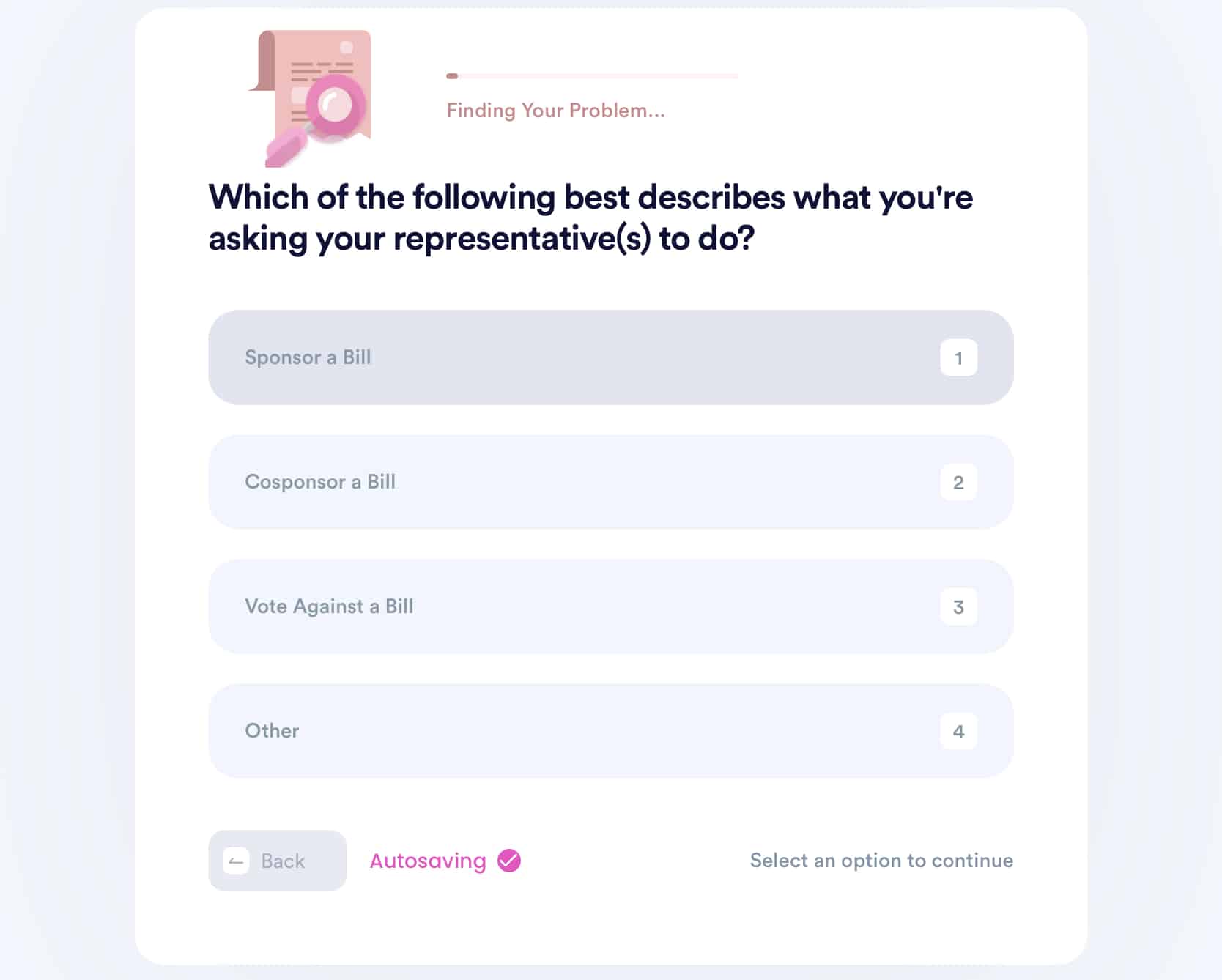 4. That's it! DoNotPay will relay your message to your chosen representative.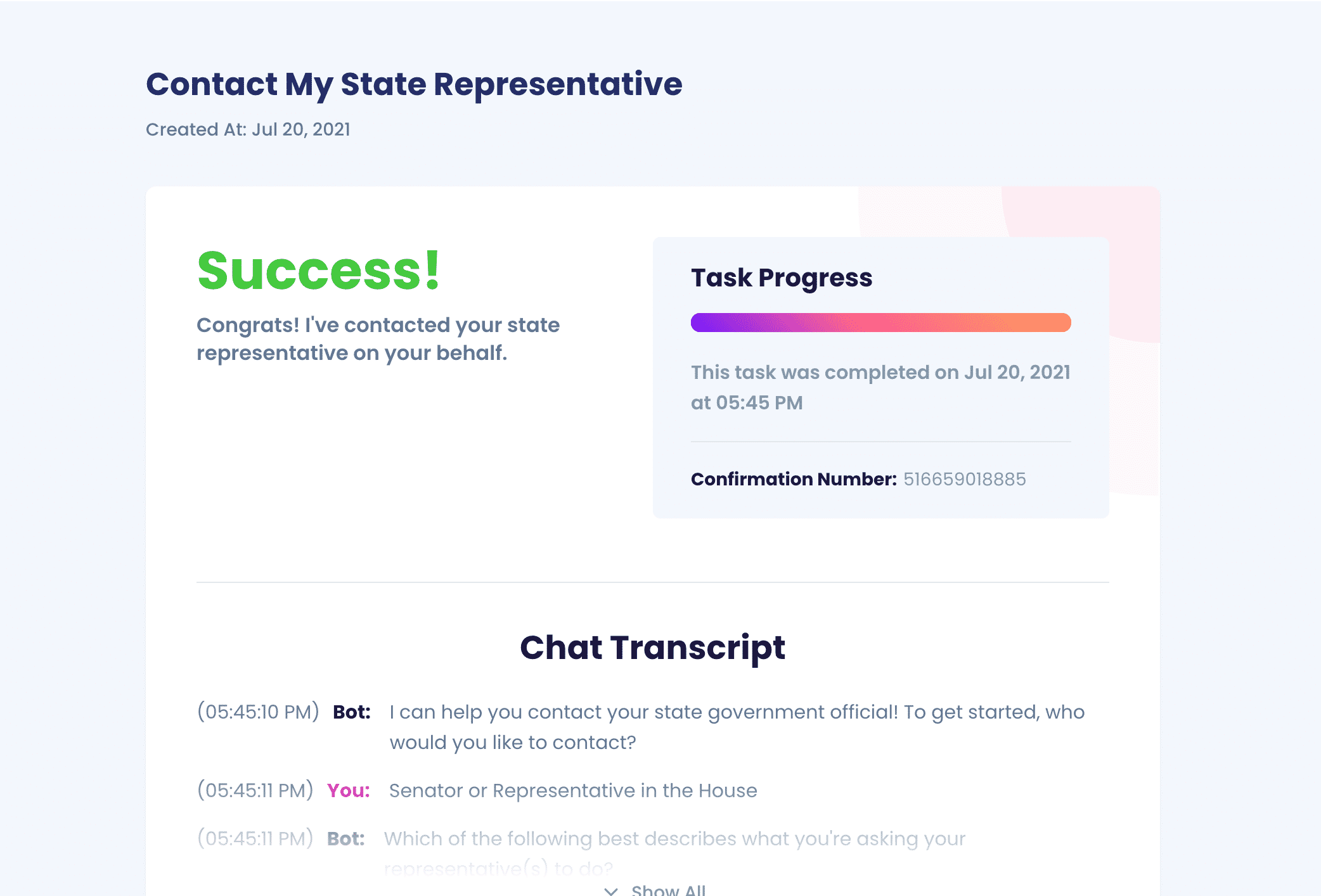 DoNotPay Can Do More!