The Best Way to Contact Senator Tim Scott
Getting involved in local politics might be easier than you think, and it can end up benefiting both you and your community. If you live in the state of South Carolina, you can reach out to Senator Tim Scott in order to receive help with federal agencies, obtaining a letter of recognition, or even applying for internship opportunities.
This article will take you through everything you need to know about getting in touch with the Senator of South Carolina, including phone numbers, email addresses, and how DoNotPay can help you speed up the process.
Who is Senator Tim Scott?
Senator Timothy Eugene Scott was born in North Charleston, South Carolina in September of 1965.
He got his bachelor's degree from Charleston Southern University.
Senator Scott is a member of the Republican Party and was elected into the senate in 2013.
What is the Best Way to Reach Senator Tim Scott?
Can I Follow Senator Tim Scott on Any Social Media Platforms?
Senator Tim Scott is available on several social media platforms. He uses his accounts to keep the residents of South Carolina up to date on events, local initiatives, legislation, and the latest state news.
You can follow him on any of the following accounts:
What Services Can Senator Tim Scott Help Me and My Community With?
Applying to internships
Both high school and university students can apply for internship positions within the senator's office.
An internship with the Senator of South California can give you insight into the inner workings of government and is a great addition to your CV.
Getting help with federal agencies
You can contact the senator's office to assist you with procedures related to federal agencies.
If you feel your concerns have not been addressed correctly by a specific federal agency, the senator's office can help you remedy the situation and mediate with the agency on your behalf.
Requesting a flag
If you'd be interested in purchasing a flag that has been flown over the capital, you can do so through the senator's official website. Click here to discover prices and more.
Service Academy nominations
Senator Tim Scott's website provides extensive resources for people who wish to be nominated for a US service academy.
Through the senator's office, you can get in touch with a coordinator and discuss the process of nomination, as well as any questions you might have.
Organizing tours
You can book a trip to Washington DC through the senator's office. This can include visits to political landmarks like The White House, the Supreme Court, and Capitol Hill.
Special Recognitions
Letters of special recognition can be requested for retirements, birthdays, anniversaries, and academic achievements.
They are signed by the senator himself and can be a great way to highlight a personal accomplishment.
Where Exactly Can I Find Senator Tim Scott's Office?
The Senator has several offices, located both throughout the state of South Carolina and Washington DC. The services offered by all the offices are the same, so it's best to choose whichever office is closest to you.
Area
Contact Information
Midlands
1901 Main Street

Suite 1425

Columbia, SC 29201

Phone: (803) 771-6112

Fax: (855) 802-9355

Upstate
104 South Main Street

Suite 803

Greenville, SC 29601

Phone: (864) 233-5366

Fax: (855) 802-9355

Washington DC
104 Hart Senate Office Building

Washington, DC 20510

Phone: (202) 224-6121

Toll-Free: (855) 425-6324

Fax: (202) 228-5143

Lowcountry
2500 City Hall Lane

3rd Floor Suite

North Charleston, SC 29406

Phone: (843) 727-4525

Fax: (855) 802-9355
The Challenges of Reaching Out to the Senator on Your Own
When you call Senator Scott's office your call is directed to one of his staff members, and it can be hard to know if your message will be relayed to the senator correctly. Not only this but due to the number of people that call, you can be left waiting in line for long periods of time.
If you choose to address your concerns to the senator through an email, you have to be sure that your words are formal and concise. Writing to your government representative can be intimidating, and not everyone has the time to compose the perfect email.
How Can DoNotPay Help You Contact Senator Tim Scott Faster?
If you want to make sure that your voice is heard, DoNotPay can help you send the perfect email to the government representative of your choice. Whether it's your Senator or a delegate from the House of Representatives, DoNotPay can articulate all of your concerns in a formal, detailed, and effective manner.
Here's how it works:
1. Search "Contact Representative" or "Legislator" on DoNotPay's search bar and select the Contact Your Government Representative product.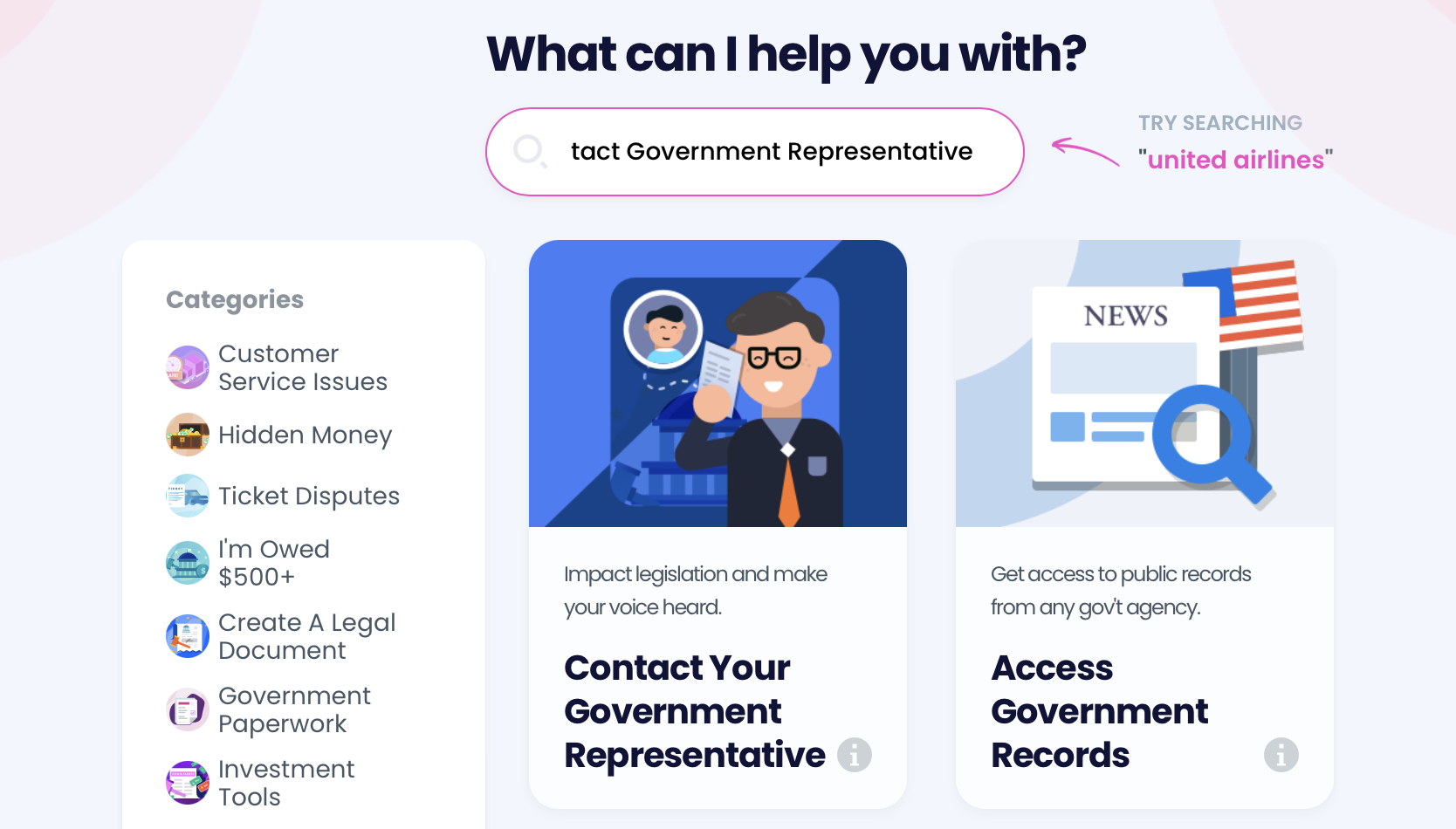 2. Select which representative you wish to contact: your Senator, Governor, President, Mayor, or House Representative.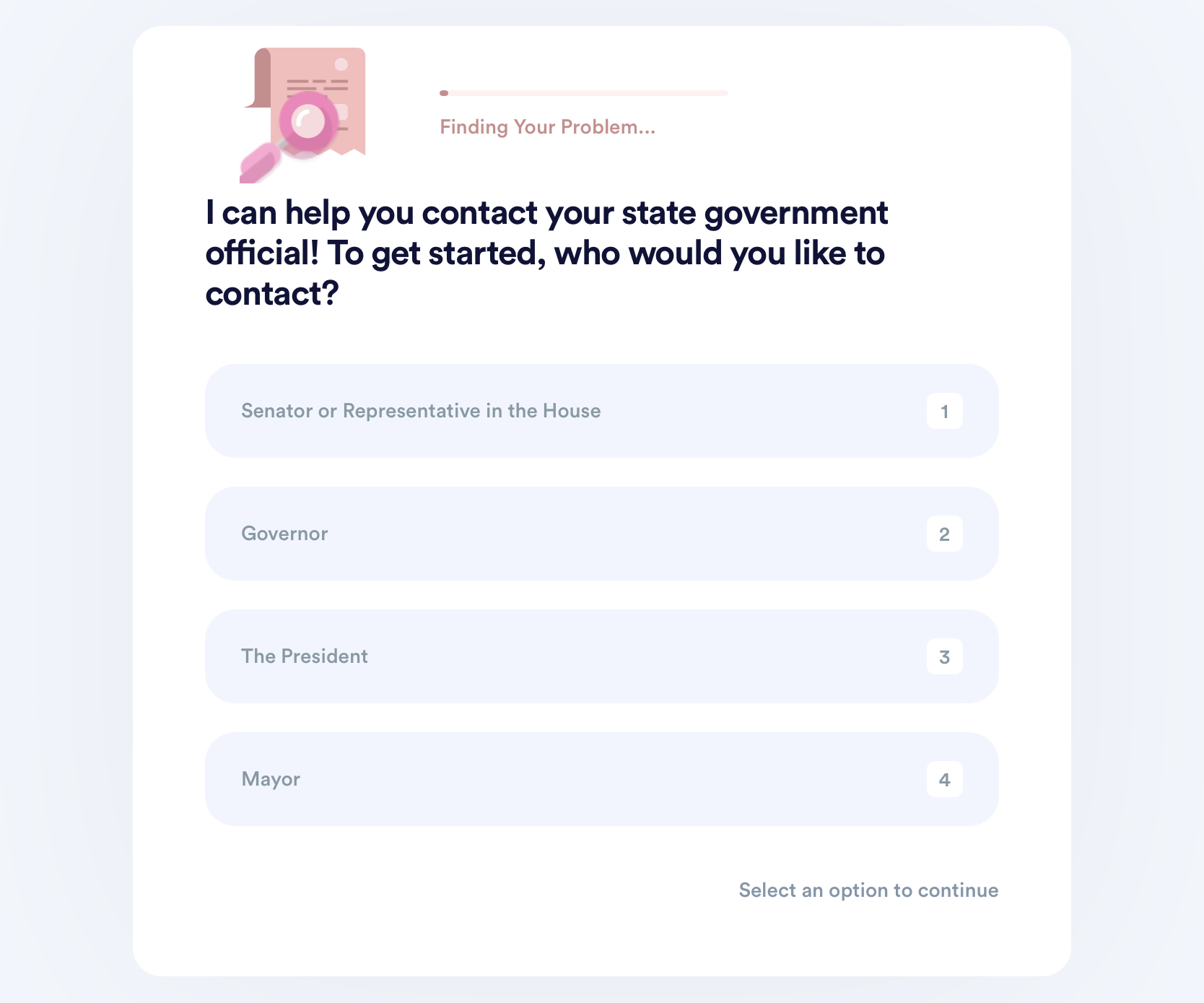 3. Briefly explain the issues you are concerned about or whatever bill you have an opinion about. Give us details about your position and what action you wish for them to take.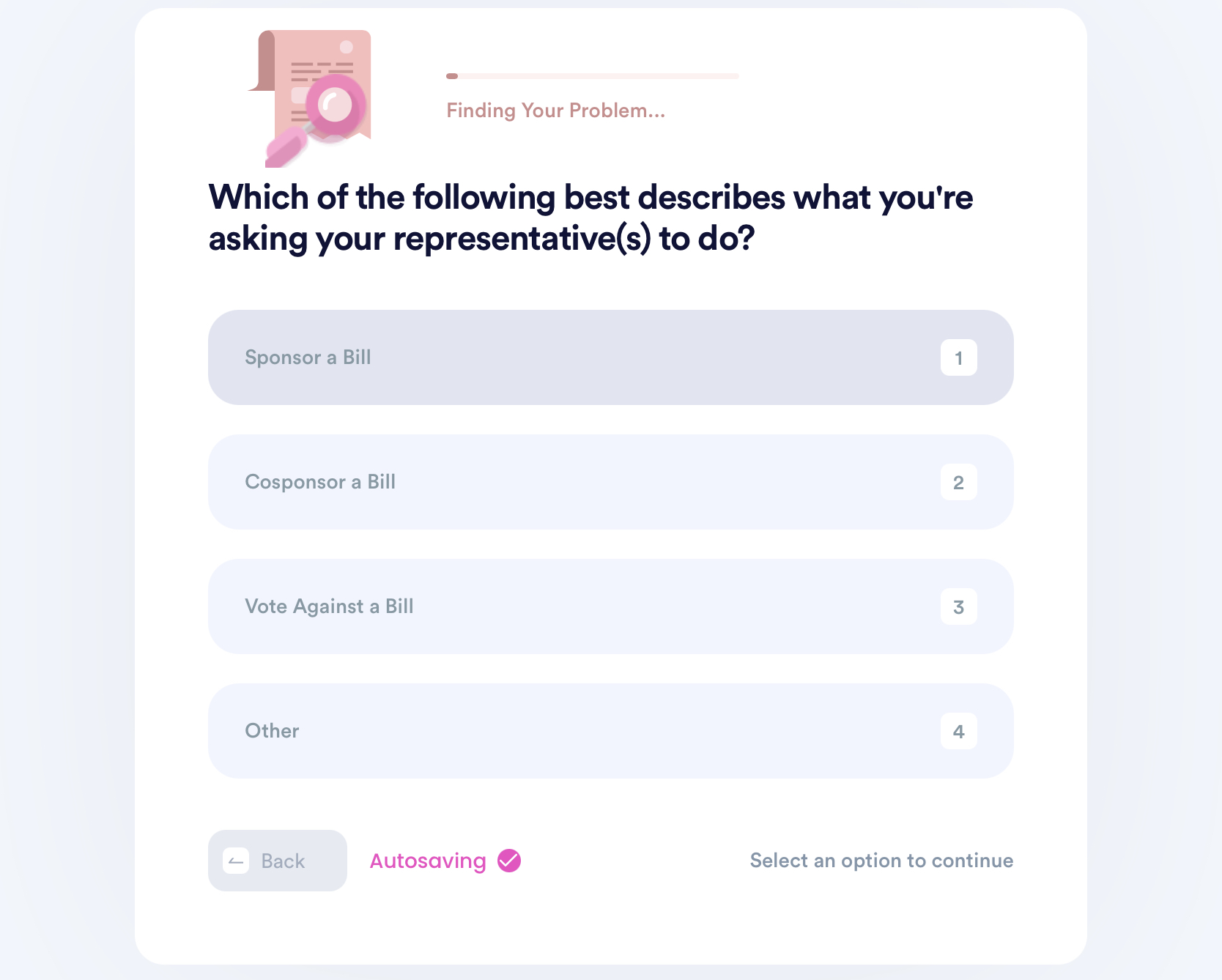 You're done! All you have to do is sit and relax while our bots create the perfect email. They'll fill out all the necessary forms on your legislator's website on your behalf or send an email to the official's contact.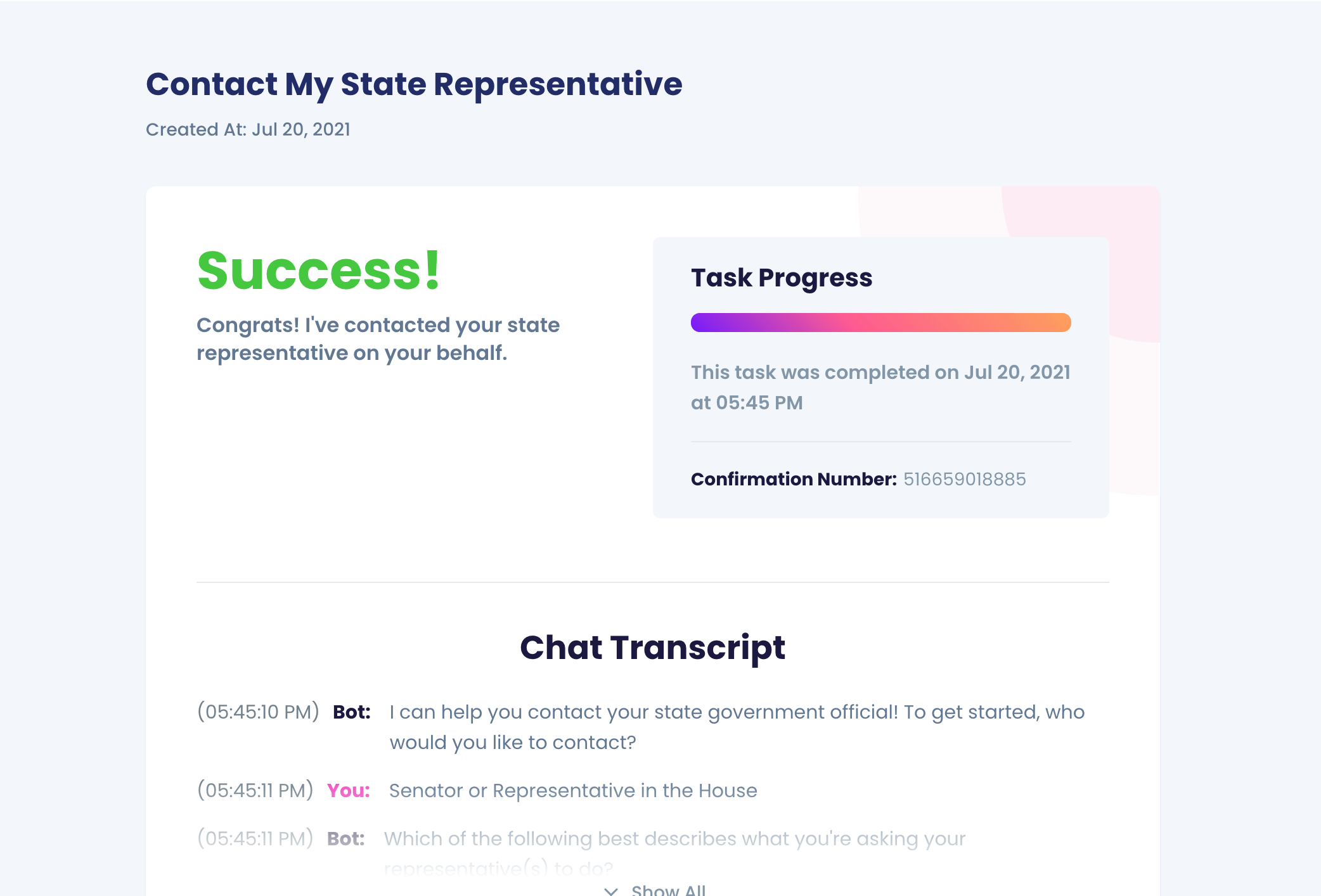 DoNotPay Can Do More!
We do not only help you with contacting government representatives, but we offer a wide range of legal services! Some of them include: