How to Contact Senator Mike Lee of Utah
Are you residing in Utah and thinking about getting in touch with your senator to share a state matter or deliver a message? The contact you have been looking for might be Senator Mike Lee. He is representing Utah in the Senate.
Contacting government representatives is not as easy as contacting random ordinary people. They are always busy and it is difficult to reach them. However, since they are elected by the votes of the public, they at least care about what their supporters think.
This article can help you on how you can contact Senator Mike Lee by yourself as well as how you can choose to contact him much more easily with the help of DoNotPay!
The Contact Information of Senator Mike Lee
In order to have a legit reason to contact the senator, you will need to be dealing with an issue that is important for a state matter. If you believe that Senator Mike Lee needs to hear what you have to say, and you wish to contact him by yourself, here is all the contact information of him that is available to the public: 
| | |
| --- | --- |
| Mailing Address | 361A Russell Senate Office Building, Washington DC 20510 |
| Phone Number | (202) 224-5444 |
| Email Address | The senator has an email form on his website, where you fill in your contact information and submit your message. |
| Website | https://www.lee.senate.gov/ |
| Social Media | |
Who is Senator Mike Lee?
Mike Lee was born on June 4th, 1971 in Utah. He was originally working as a lawyer but currently represents Utah in the Senate as the senior United States senator. He is a conservative Republican and has been serving in the Senate since 2011.
His career started as a clerk for the US District Court for the District of Utah before he clerked for future Supreme Court Justice Samuel Alito. Lee served as the Assistant United States Attorney for the District of Utah from 2002 to 2005. He then was elected to the administration of Utah Governor Jon Huntsman as the general counsel in the governor's office, where he served from 2005 to 2006.
The Difficulties of Contacting Senator Mike Lee by Yourself
It is not recommended to call the senator's office because you might not be able to reach them by phone. The office will probably be very busy during the working hours and you might not even talk to a person on the phone. You should consider writing an email or a letter to the senator, which is the best way to contact a government representative. Before you write an email or letter to the senator, you should be careful about the following factors:
Your message should sound professional.
You should be persuasive enough to make the senator read what you have to say and take the desired action if necessary.
You should do your research to make sure the senator can help with your concern
Contact Senator Mike Lee with DoNotPay!
Since it can be pretty stressful and burdensome to try to contact a government representative, you do not have to do it alone. Let DoNotPay help you and contact the senator on your behalf. 
All you have to do is:
1. Choose the Contact Your Government Representative product on DoNotPay.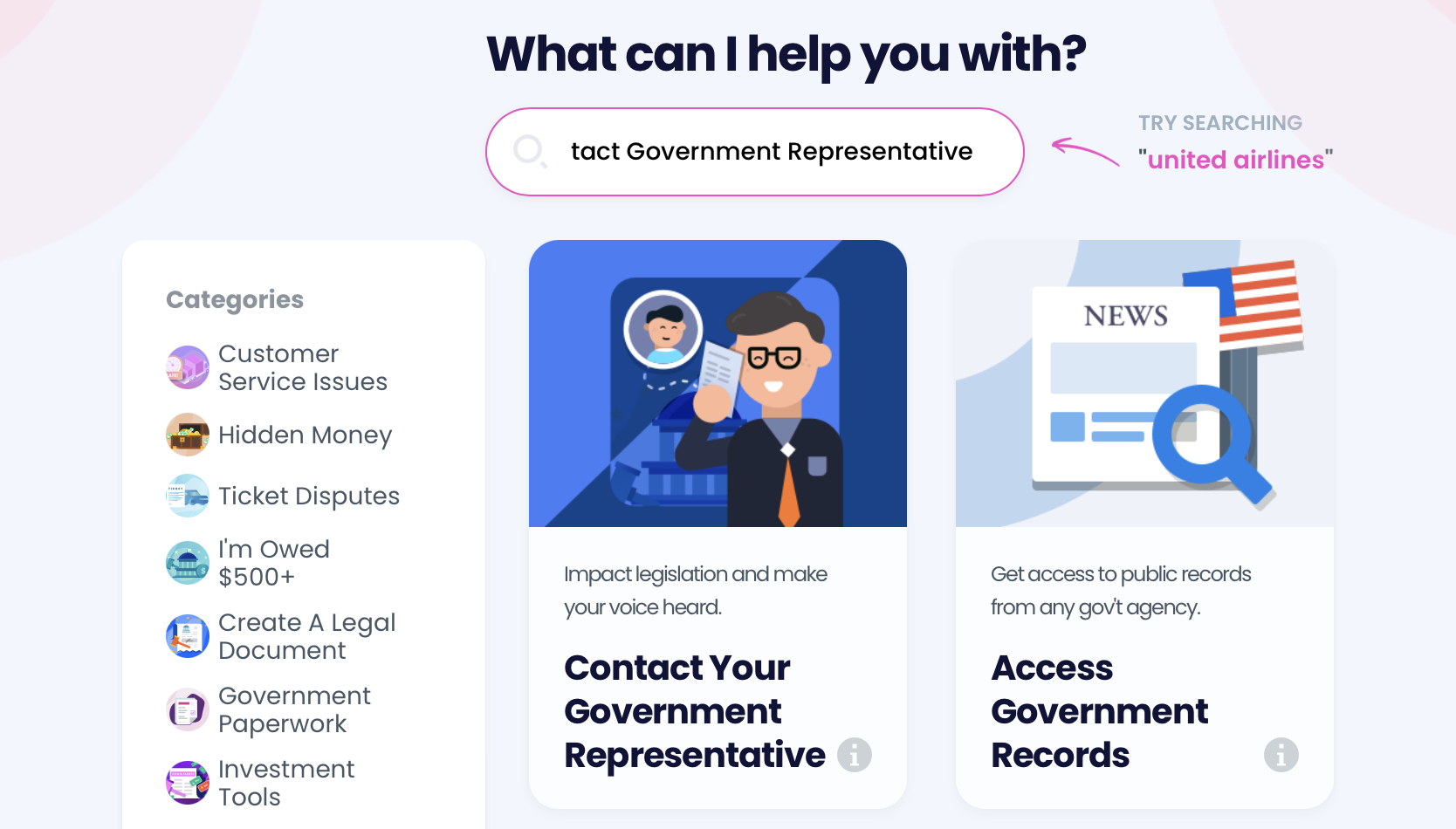 2. Choose whether you wish to contact your Senator, state representative, Governor, President, or Mayor.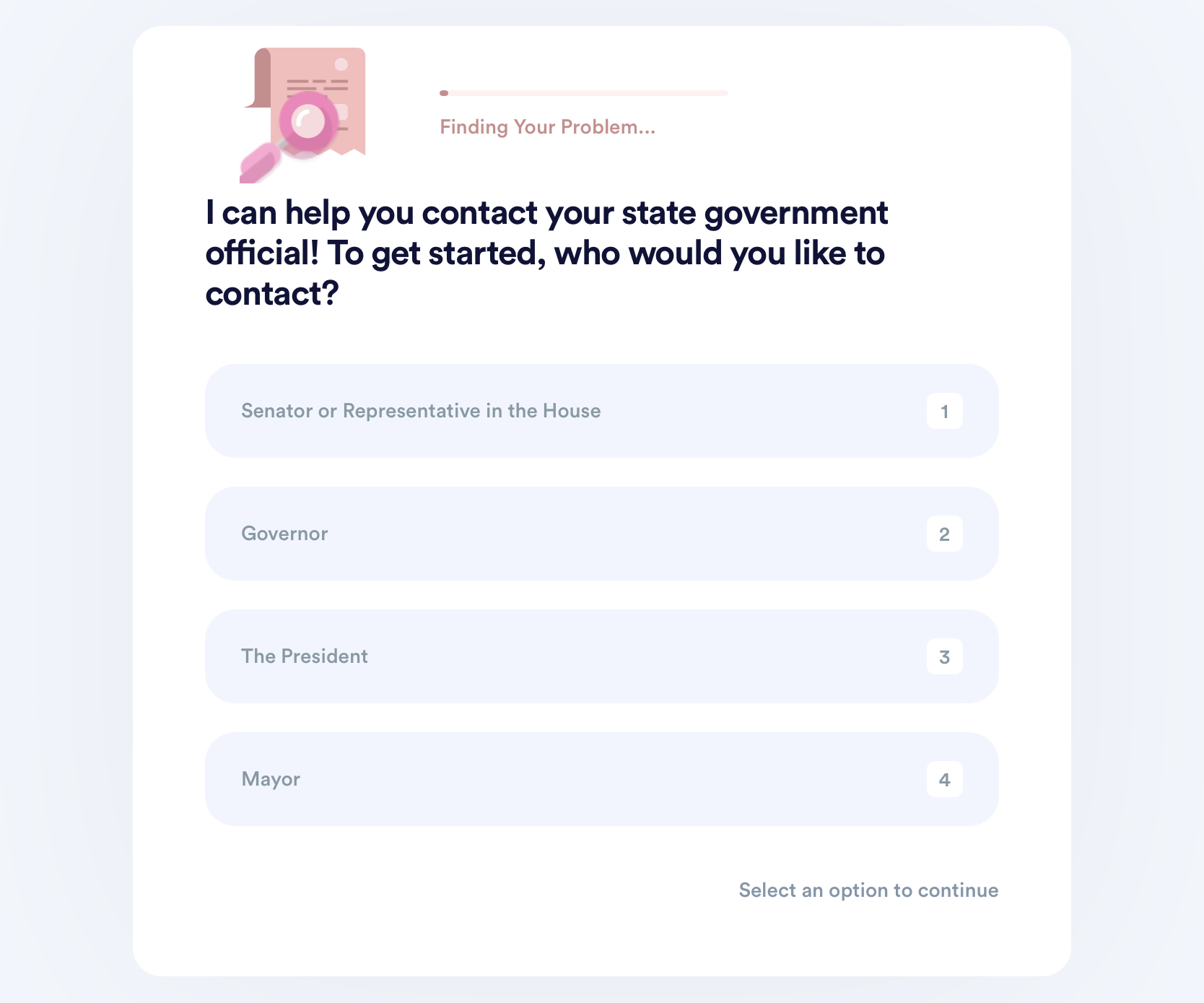 3. Tell us why you need to contact your representative, what you are concerned about, and what you would like the senator to do.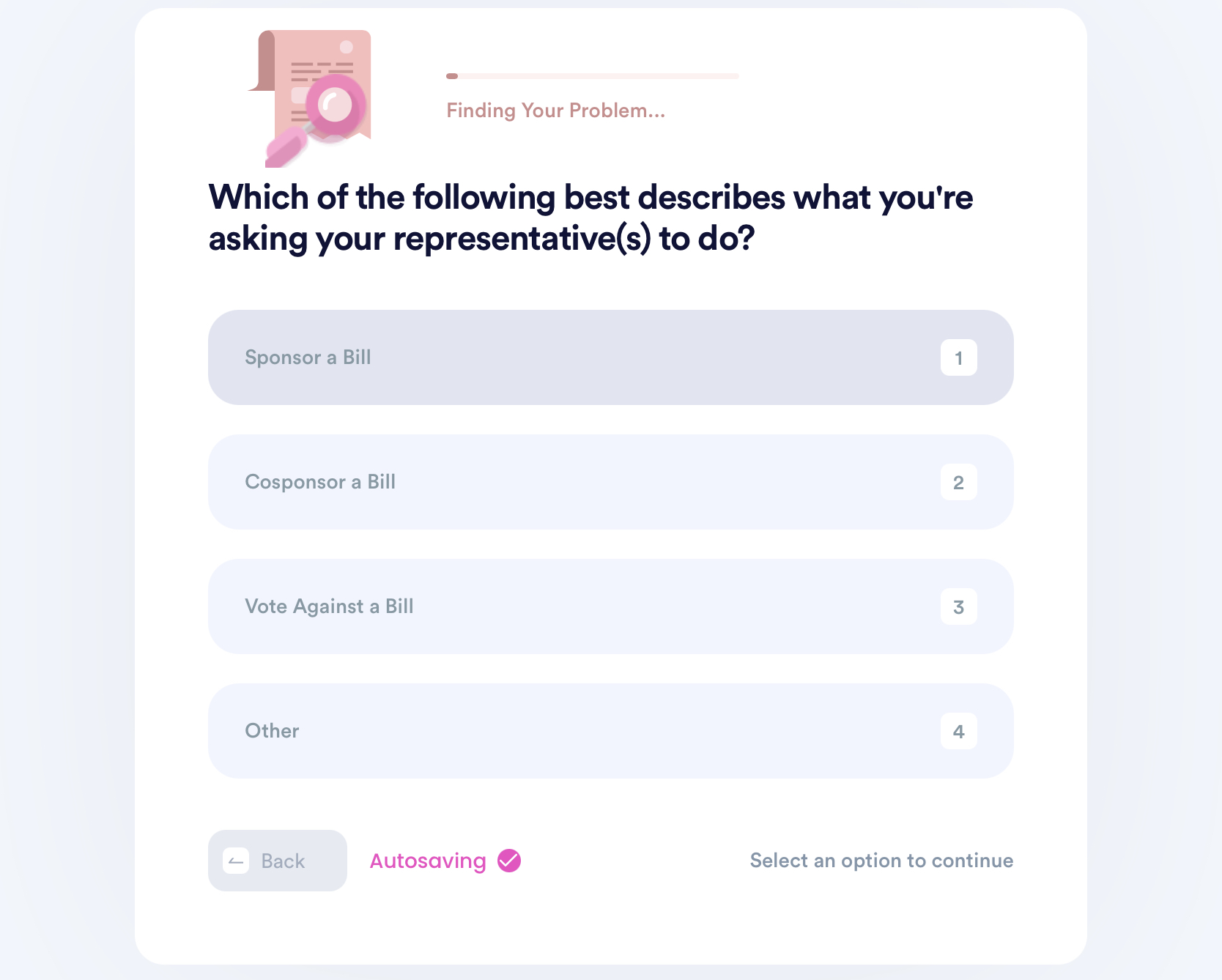 That's it! You can now sit back and relax. DoNotPay will generate a professional and proper email explaining your concern and desired action, and fill out your contact information and send the email on your behalf!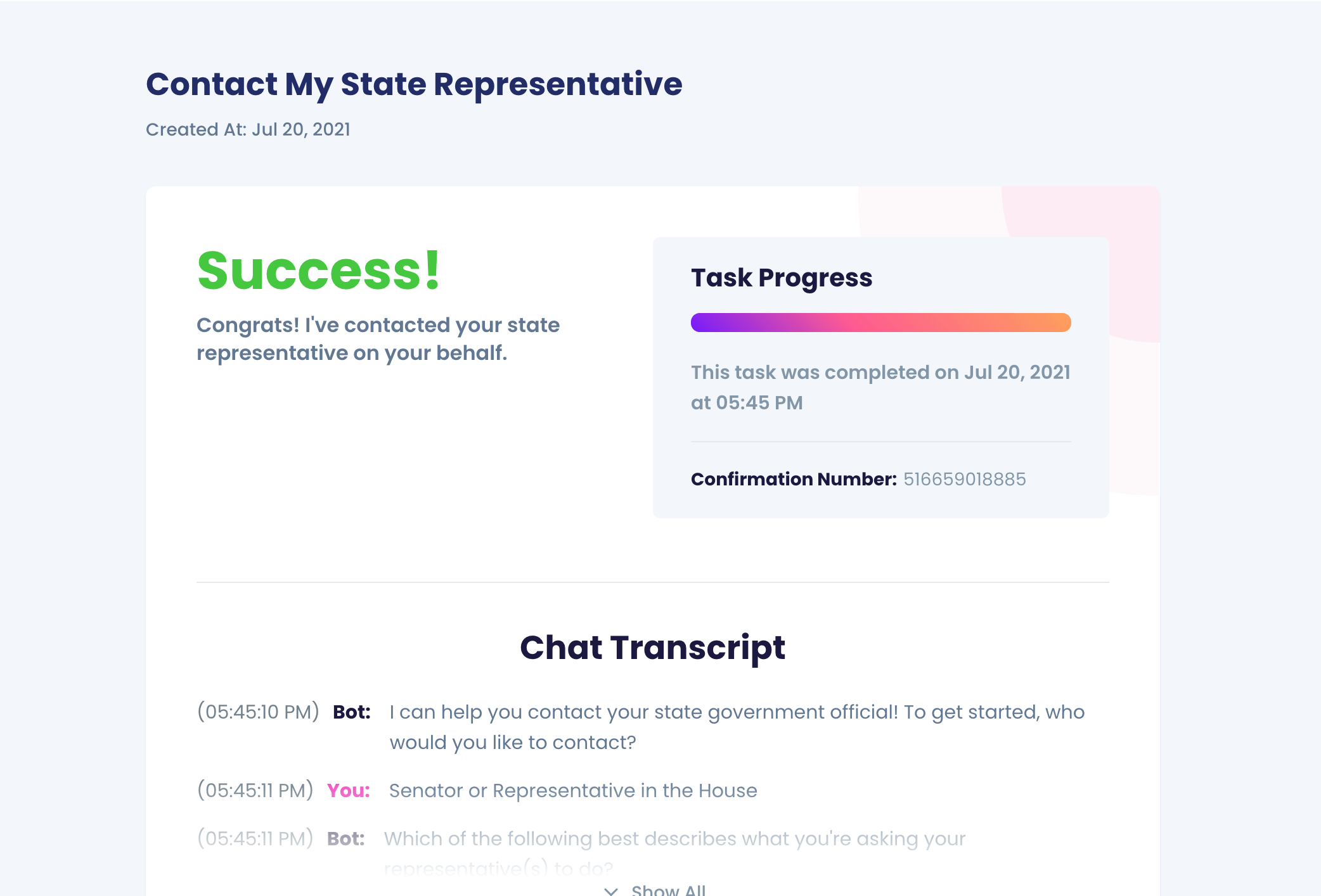 DoNotPay Can Help You with Much More!
Our services do not only include contacting a senator, but we also offer a variety of services regarding legal matters! Some of them are: