How to Contact Senator Lindsey Graham of South Carolina
Reaching out to your government representatives not only helps to keep them accountable but can also help improve your community and quality of life. Contacting Senator Lindsey Graham is the best way for any resident of the state of South Carolina to gain access to important services, such as help with federal agencies and employment opportunities within government agencies.
If you want to discover how to voice your opinion, this article will be your ultimate guide to getting in touch with the Senator of South Carolina.
Getting to Know Senator Graham
Senator Lindsey Olin Graham was born in Central, South Carolina in 1955.
The senator attended the University of South Carolina for his undergraduate degree and went on to study law in the same institution in 1981.
His first political position was as representative of South Carolina's 3rd district, between the years of 1985 and 2003. He then gained his seat as senator of the state in 2003, which he retained up until today.
How to Contact Senator Graham
Responsibilities and Duties of the Senator of South Carolina
Meeting with the people of South Carolina
Senator Grant often meets with the people of South Carolina at different events throughout the year. It is possible to schedule the senator's presence at a significant event within the state of South Carolina.
The senator's official website can provide you with important information about federal employment, such as the vacancies available and the requirements for applications.
Helping with federal agencies
Whether it's reporting an issue with the federal agency or finding the answer to your questions, the senator can help you contact any federal agency of your choice.
The senator's office can help you figure out if you might be eligible for a Grant for federal domestic assistance. To discover more about the service you can click the following link.
For immediate assistance with federal agency casework, the senator's office is ready to help. The service is meant to help the people of South Carolina to sort through the bureaucracy of government agencies and resolve their concerns quickly and effectively.
The senator's office can help you plan your visit to the nation's capital. You can visit important government landmarks, such as the White House, the Supreme Court, and The Capitol. Tour spaces are limited so be sure to apply well in advance.
Things to Consider When Writing The Perfect Email
When writing an email or a letter to a government representative, it's important to consider the language, structure, and purpose of your words. Here are some important factors to take into consideration:
1. Structure
Make sure your email has a solid structure. You can start by introducing yourself, then explaining your situation, and conclude by explaining the course of action you wish to undertake with the senator's help.
2. Length
Make sure your email is concise and clear, try not to ramble or give unnecessary information. This will make your words easier to get through and increase your chances of receiving a reply.
3. Language
Try to be as formal as possible, using the correct terms for the agencies you are referring to, and be sure that you sign the letter off with all of your contact information.
Luckily can help you avoid the hassle of getting all of these elements down perfectly, read ahead to find out how.
How Can DoNotPay Help You Contact Senator Graham Faster?
DoNotPay can help contact your legislator when you don't want to call or email yourself. Whether it's your House Representative, your Senator, or even the President, DoNotPay has got you covered. Just answer a few questions and we'll write the perfect message for you. Here's how it works:
1. Search "Contact Representative" or "Government" on and select the Contact Your Government Representative product.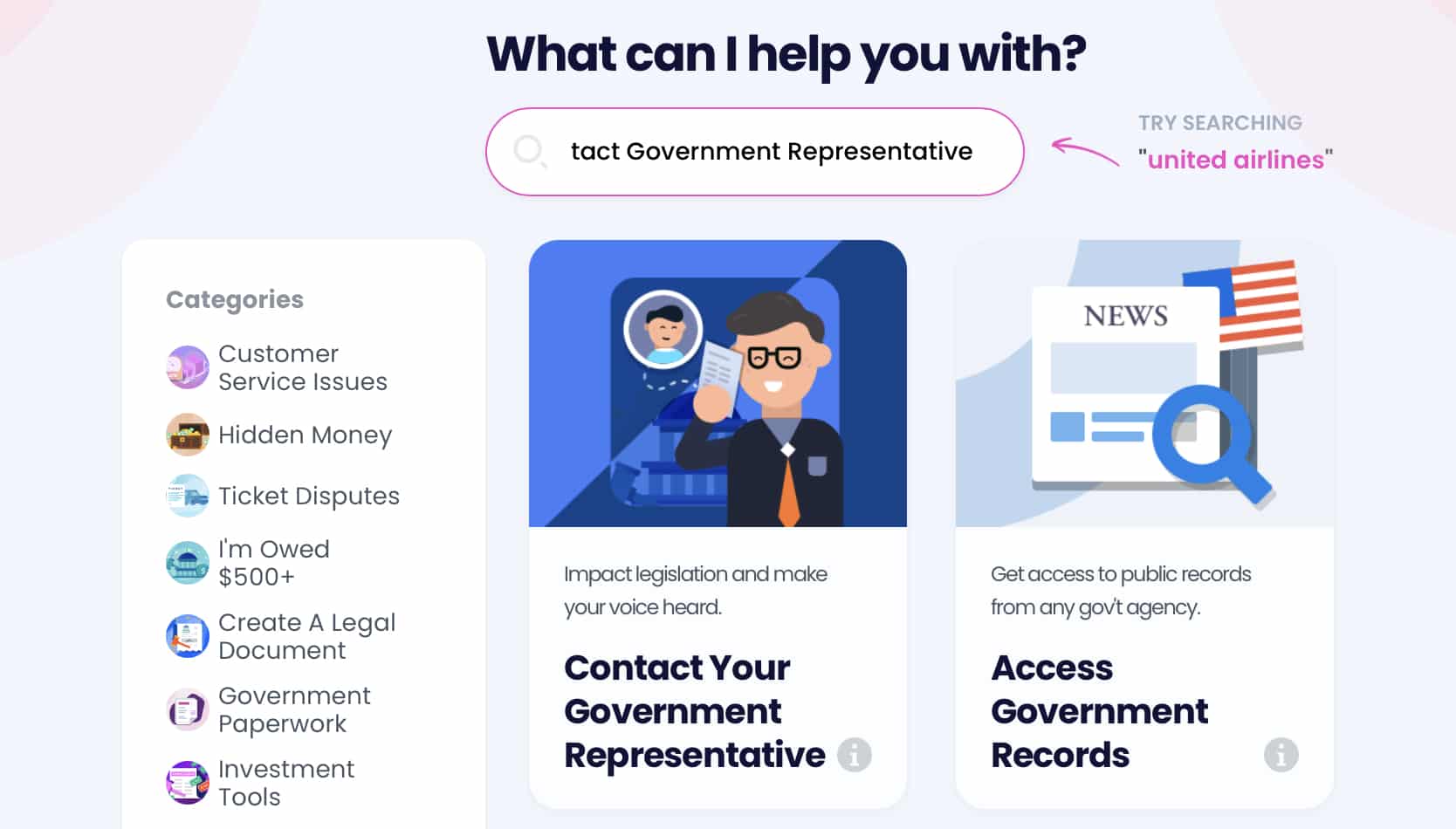 2. Choose which official you are seeking to contact.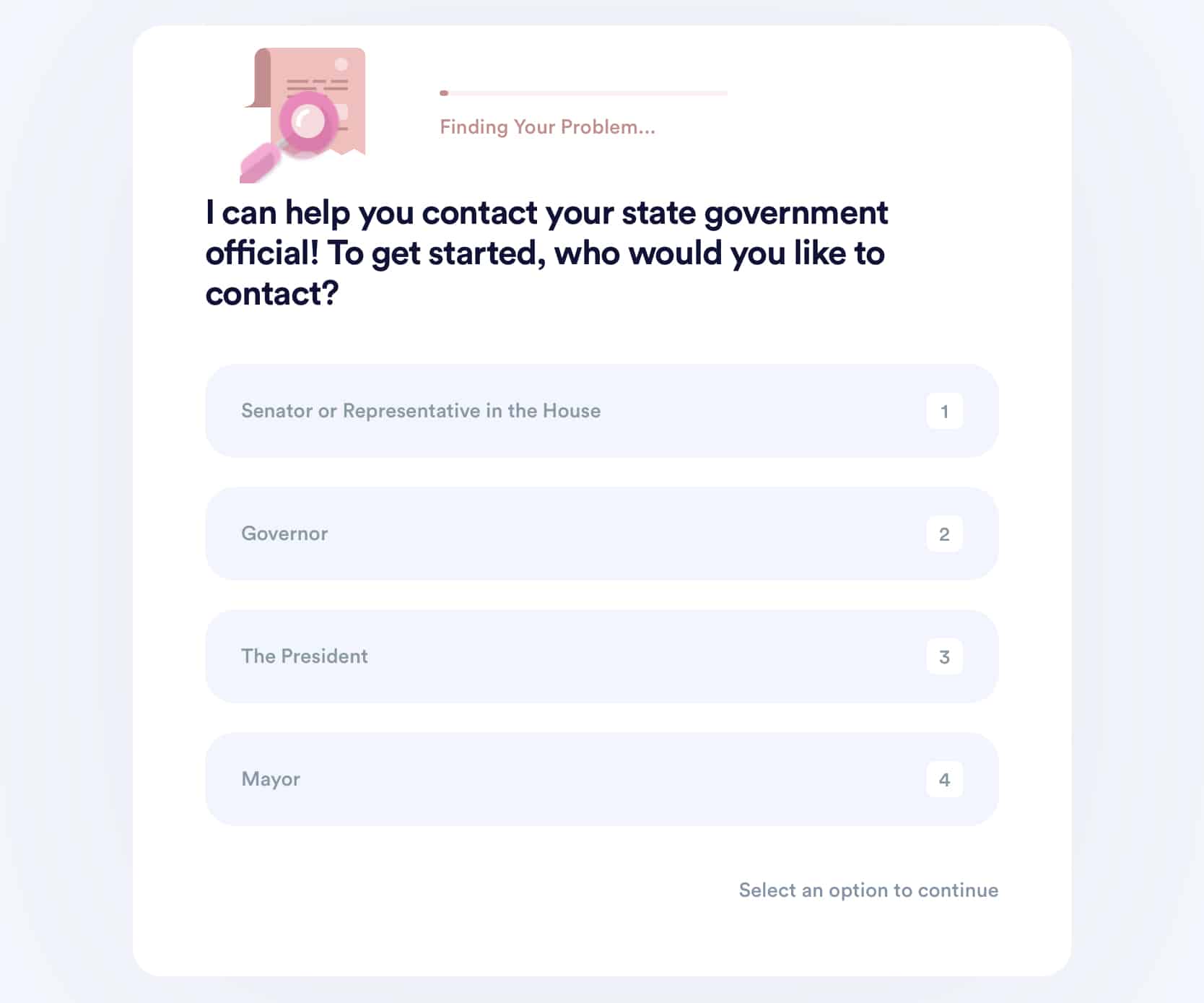 3. Tell us why you are contacting the legislator and how they can help serve you better.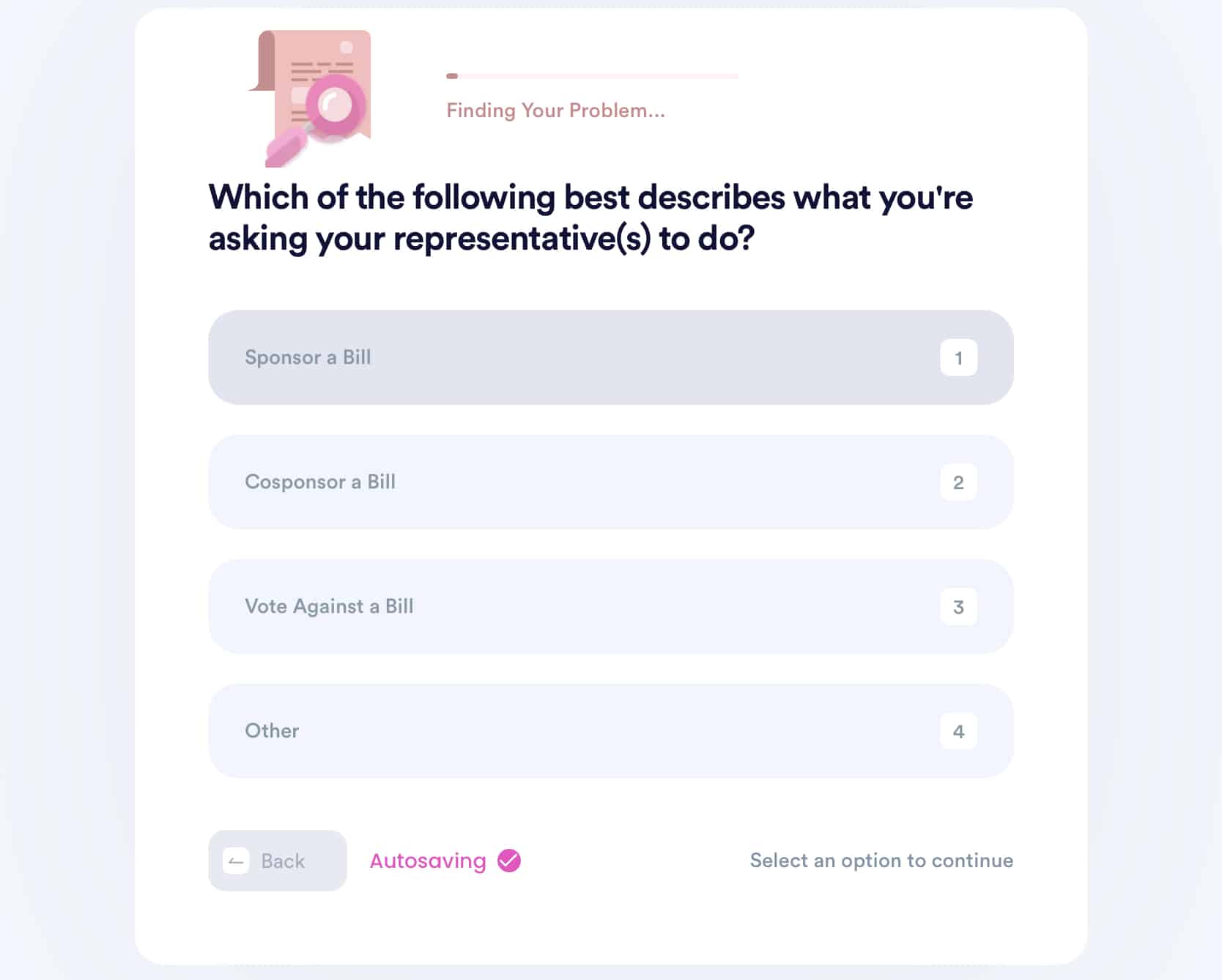 And voila! DoNotPay's bots will take care of the rest and carefully craft your message. It will automatically turn in your response to the legislator's contact form!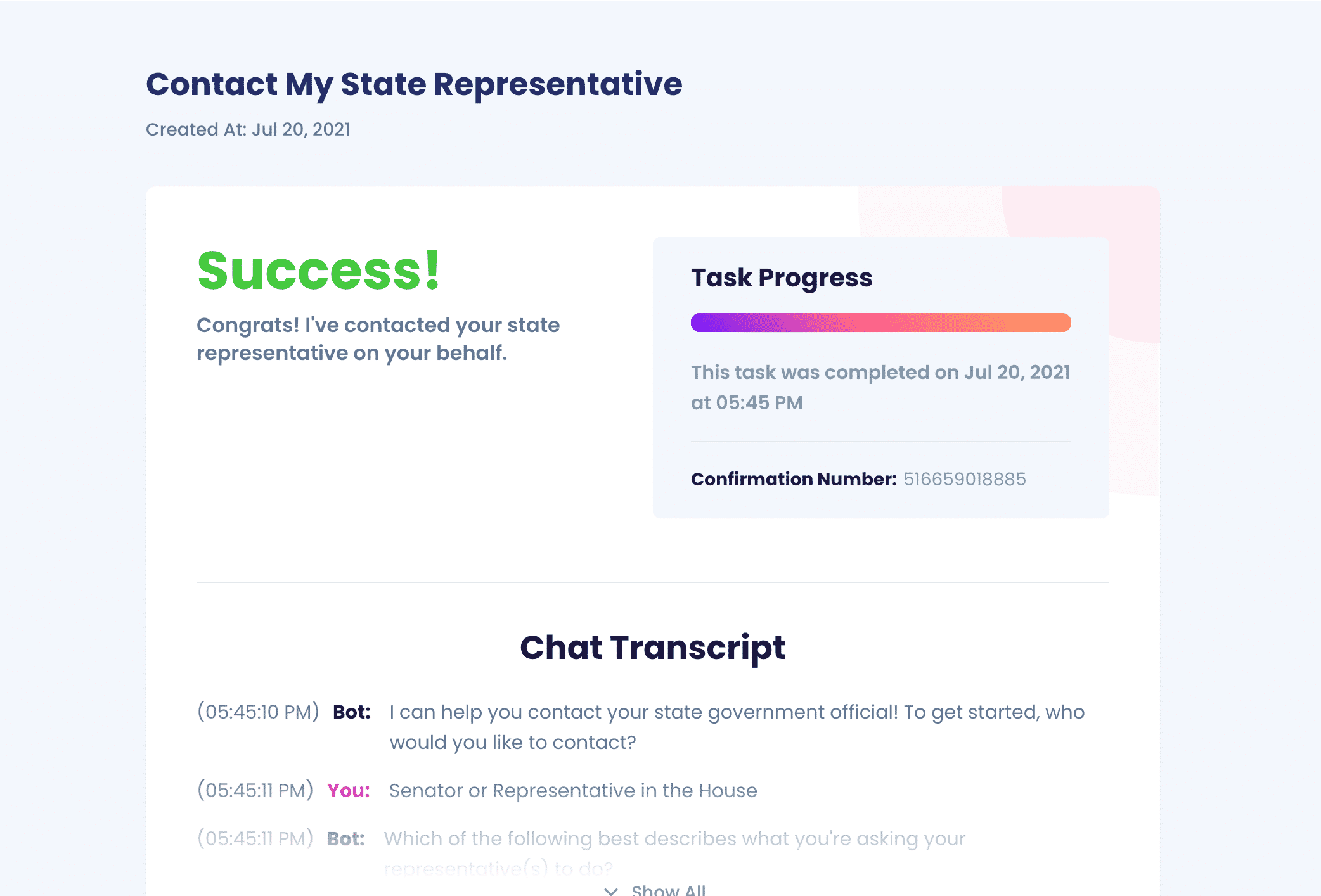 DoNotPay Services For You