The Best Way to Contact Senator Lankford
Contacting your government representatives is a good way to involve yourself in local politics, and it can be an effective method of voicing any concerns you might have regarding your community. If you are a resident of the State of Oklahoma, getting in touch with Senator Lankford can help you reach federal agencies, apply for internships, or even plan a guided visit to Washington DC.
Keep on reading to find out how you can contact the senator and how DoNotPay can help you speed up the process.
Who is the Senator of Oklahoma?
Senator James Paul Lankford was born in Dallas, Texas in  March of 1968.
He attended the University of Texas at Austin in 1990 and completed his master's degree at the Southwestern Baptist Theological Seminary.
Senator Lankford is a member of the Republican Party and was elected into the Senate in 2014.
What is the Best Way to Reach Out to Senator Lankford?
Address
Washington DC office316 Hart Senate Office Building

Washington, DC 20510

Official Website
https://www.lankford.senate.gov/
Email
Senator Lankford does not list his email, instead, he requests that anyone who wants to contact him do so through his official website.

You can click here to fill out the necessary form.

Senator Phone Number
(202) 224-5754For urgent matters:

(202) 224-4242

Fax
Washington Office: (202) 228-1015
Can I Find Senator Lankford on Social Media?
Following Senator Lankford on his social media is a great way to stay updated on the latest news related to the state of Oklahoma, as well as the bills, policies, and events taking place in your community.
You can follow the Senator on any of the following platforms:
What Services Can the Senator of Oklahoma Assist You With?
Here is a list of all the procedures that Senator Lankford and his office can help you with:
Where Can I Find Senator Lankford's Office?
Senator Lankford has an office in Washington DC, as well as several other locations throughout the State of Oklahoma. Here is a list with all the locations, you can select whichever office is closest to you:
City / Town
Contact Information
Oklahoma City
1015 North Broadway Avenue

Suite 310

Oklahoma City, OK 73102

Phone number: (405) 231-4941

Tulsa
401 South Boston Avenue 

Suite 2150

Tulsa, OK 74103

Phone number: (918) 581-7651

Washington DC
316 Hart Senate Office Building

Washington, DC 20510

Phone number: (202) 224-5754
If you want the directions to any of these locations, you can find further details on the senator's official website.
Tips for Writing an Effective Email to Senator Lankford
Keep the email brief and well structured, with clear sentences and relatively short paragraphs. This will help to hold the reader's attention and guarantee that your point comes across directly.
Use formal vocabulary when you speak, and  be sure to address the representative by the appropriate title, in this case, "Senator Lankford."
Close your email by providing all of your contact information, including your email, phone number, and mailing address. This makes it easier for the senator's office to get in touch with you.
Try to provide a practical solution to the problem you are writing about, or give a couple of suggestions on how the senator might be able to help your concerns. Even if the suggestions are not perfect, it will help the Senator's office to understand what you would like to accomplish.
Why Contacting the Senator on Your Own Might be Tricky
Ideally, reaching out to your government representative should be a relatively fast and effective process. However, the reality is that the amount of people who contact the senator on a daily basis makes it hard to reach his office.
Calling Senator Lankford
Although calling might seem like the easiest option, explaining the extent of your concerns in the span of a single phone call can be a challenge. Senator Lankford's phone lines are frequently busy, and they can leave you on hold for long periods of time.
Emailing Senator Lankford
An email is definitely the most effective way to voice your thoughts to any government representative and guarantees that your concerns will be understood in detail. However, writing a formal email can be intimidating and time-consuming. We've added some tips below so you can write an effective email.
How Can DoNotPay Help You Contact Senator Lankford Faster?
If you want to make sure that your voice is heard, DoNotPay can help you send the perfect email to the government representative of your choice. Whether it's your Senator or a delegate from the House of Representatives, DoNotPay can articulate all of your concerns in a formal, detailed, and effective manner.
Here's how it works:
1. Search "Contact Representative" or "Legislator" on DoNotPay's search bar and select the Contact Your Government Representative product.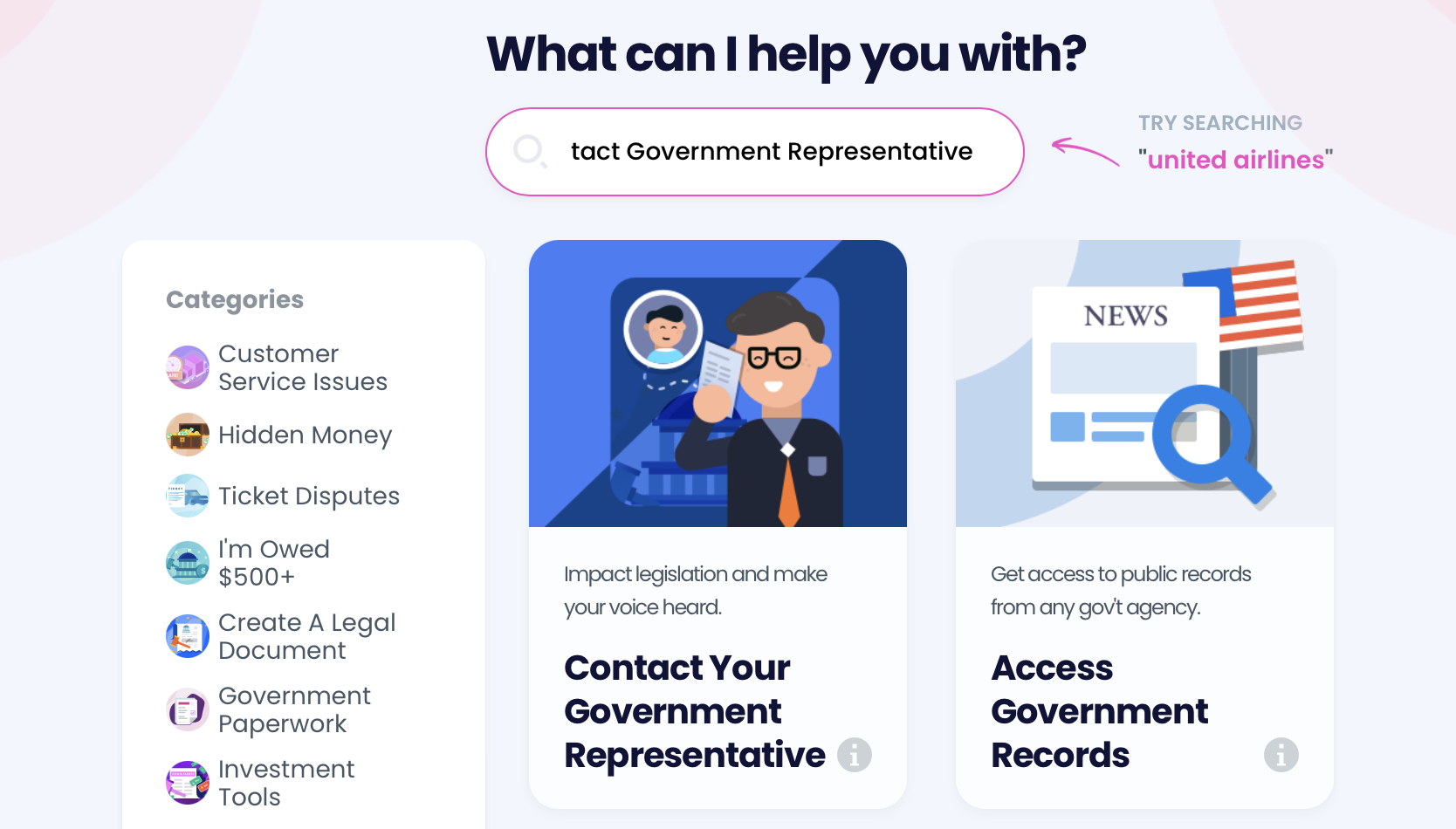 2. Select which representative you wish to contact: your Senator, Governor, President, Mayor, or House Representative.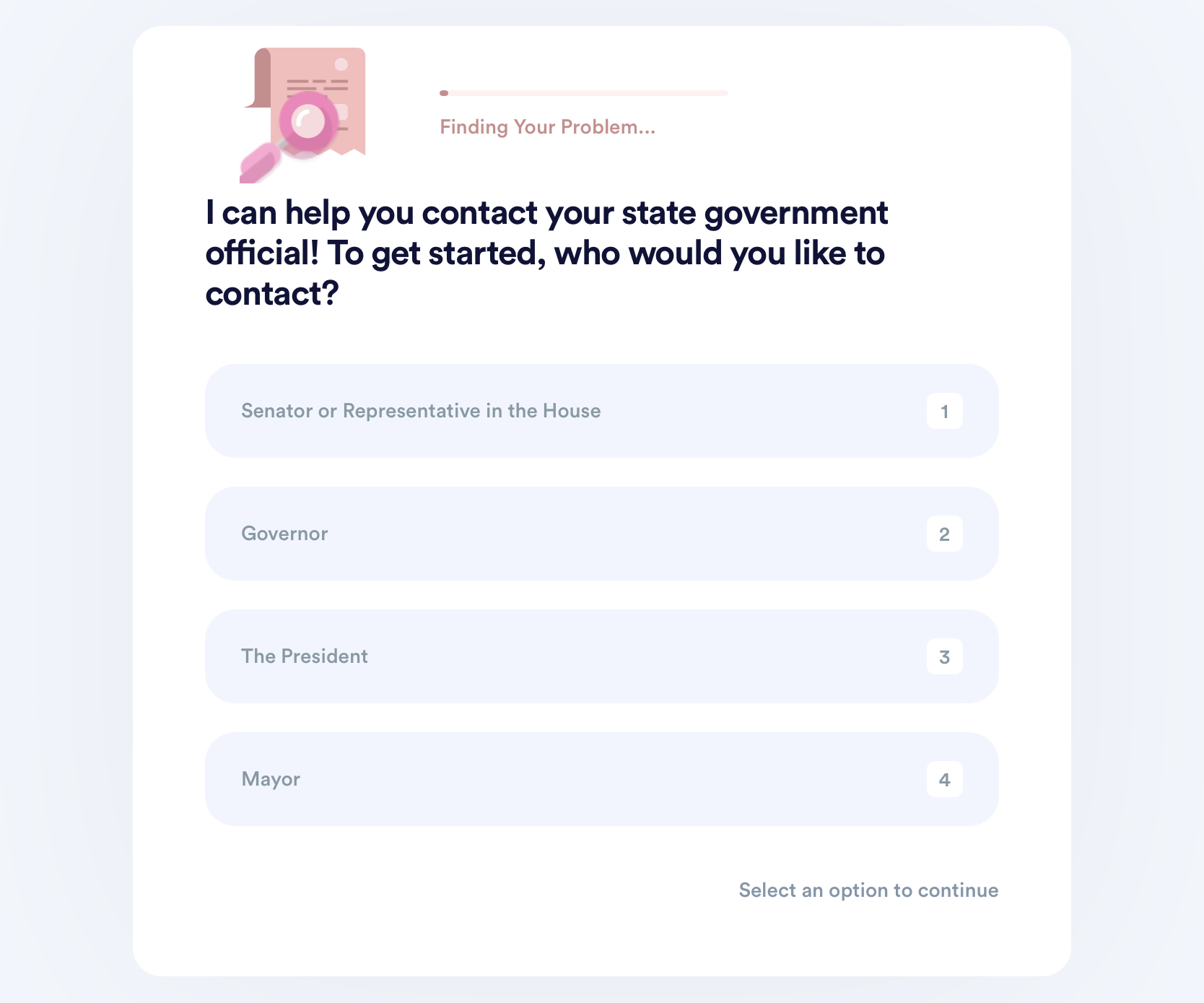 3. Briefly explain the issues you are concerned about or whatever bill you have an opinion about. Give us details about your position and what action you wish for them to take.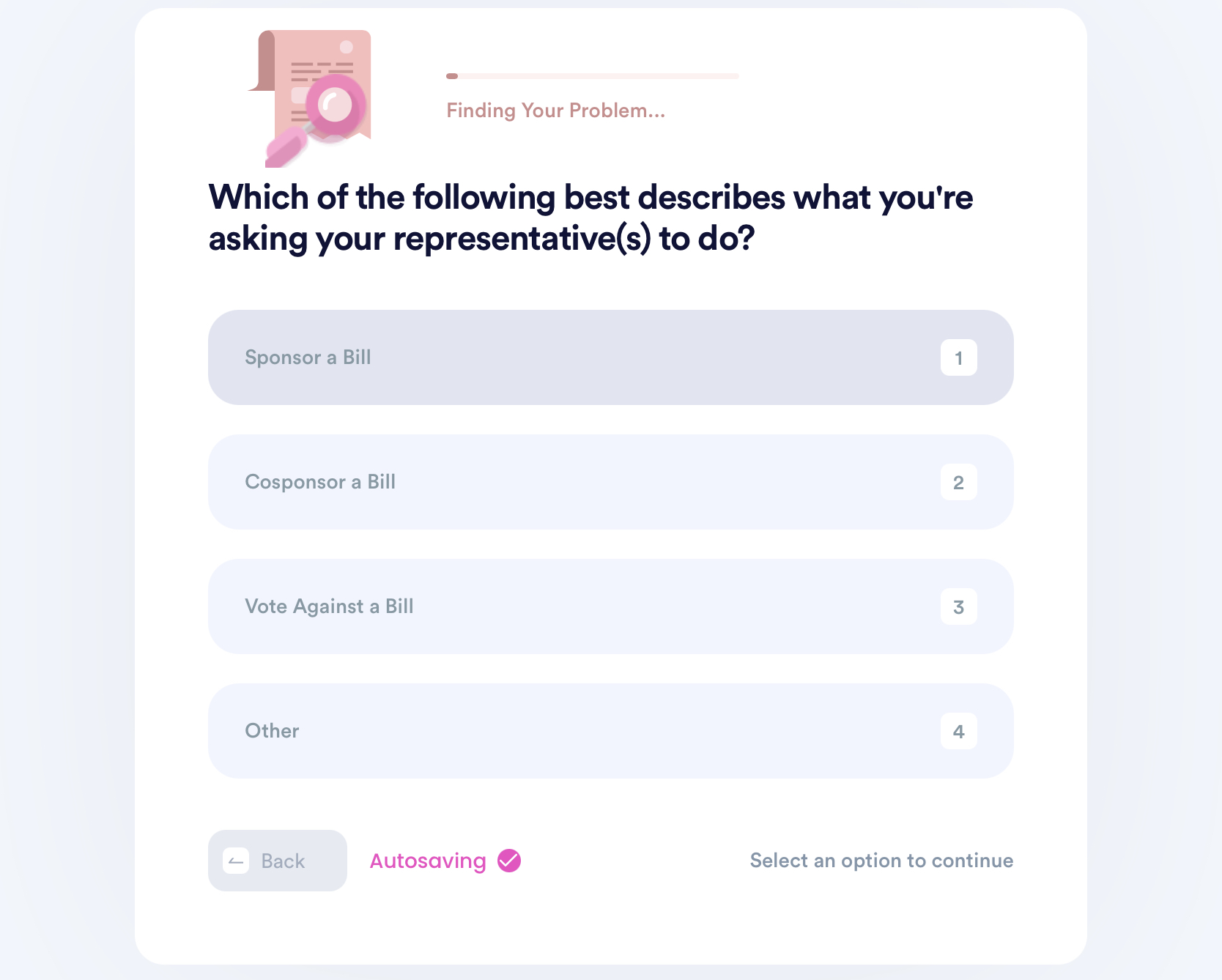 You're done! All you have to do is sit and relax while DoNotPay creates the perfect email. We'll fill out all the necessary forms on your legislator's website on your behalf!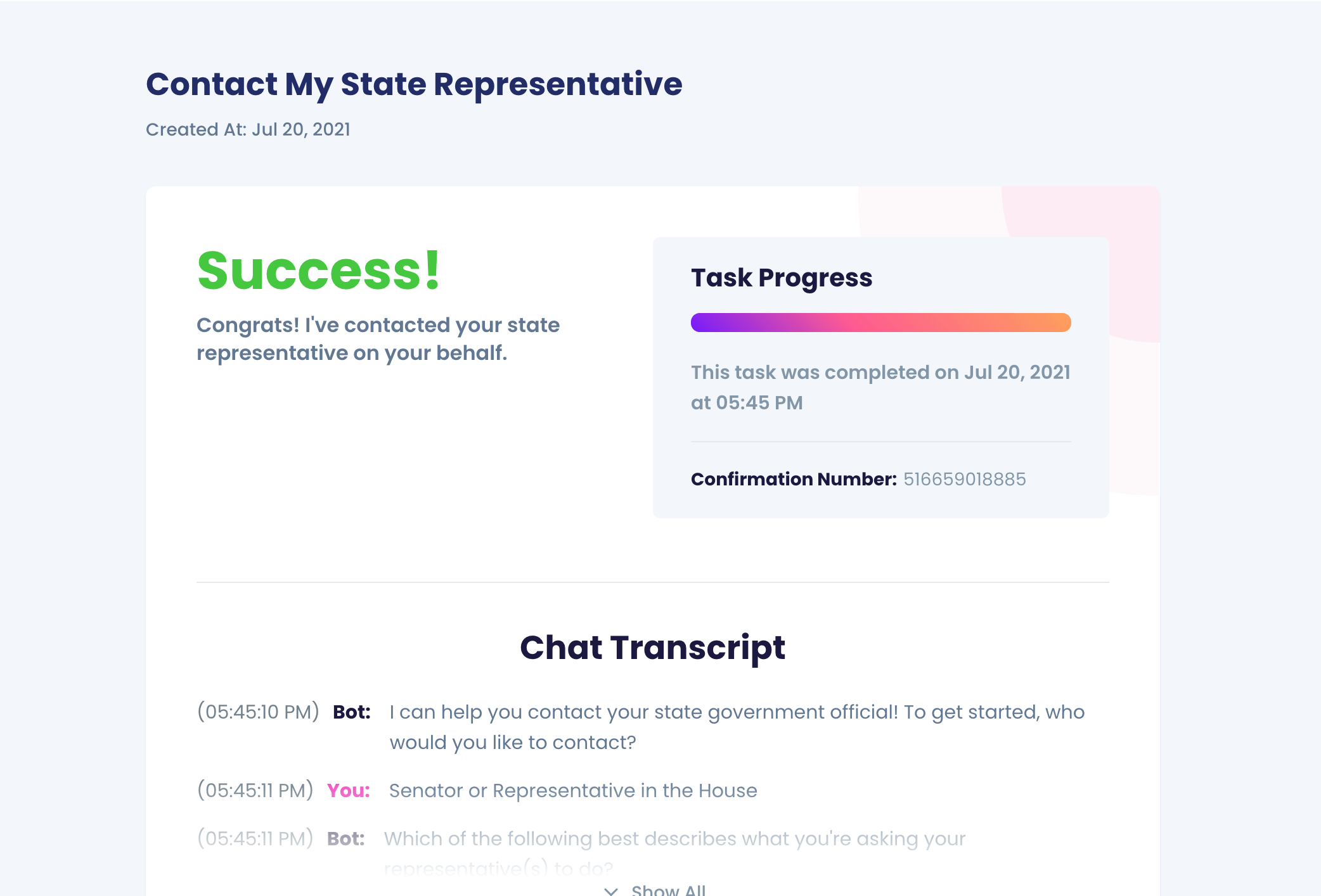 DoNotPay Can Do More!
We do not only help you with contacting government representatives, but we offer a wide range of legal services! Some of them include: