How to Contact Senator Durbin from Illinois
If you are experiencing a problem, have a message to deliver, or just need to share your views regarding a state matter that requires the attention of Senator Dick Durbin of Illinois, this article can help you!
It can be difficult to get in touch with government representatives because they are generally busy with important state matters. It will be particularly difficult to reach them with a phone call. However, since these representatives are elected by the votes of the public, they care about what their supporters have to say.
In this article, you will be informed about how to contact Senator Dick Durbin, his contact information, as well as how you can choose to contact him easily with !
The Contact Information of Senator Dick Durbin
If you wish to get in touch with Senator Dick Durbin by yourself to ask a question, deliver a message or share a crucial viewpoint, here is all the contact information of Dick Durbin that is available to the public:
Address:

Washington DC

U.S Senate, 711 Hart Senate Office Building, Washington DC, 205100001

Carbondale, IL

250 W Cherry Street, Suite 115-D, Carbondale IL, 62901

Chicago, IL

John C. Kluczynski Federal Building, 230 South Dearborn Street, Suite 2892, Chicago IL, 606041483

Springfield, IL

525 South 8th Street, Springfield IL, 62703

Rock Island, IL

1504 Third Avenue, Suite 227, Rock Island, IL 61201

Phone:

Washington DC: (202) 224 2152
Carbondale, IL: (618) 351 1122
Chicago, IL: (312) 353 4952
Springfield, IL: (217) 492 4062
Rock Island, IL: (309) 786 5173

Fax:

Washington DC: (202) 228 0400
Carbondale, IL: (618) 351 1124
Chicago, IL: (312) 353 0150
Springfield, IL: (217) 492 4382
Rock Island, IL: (309) 786 5404

Website:
Just keep in mind that during the pandemic, like all government offices, the senate's office can be pretty busy and you might not get a quick answer. Like most government officials, Senator Durbin uses his Twitter account actively.
If you want to get in touch with a senator from Illinois but it does not matter who, then you can also try to contact Tammy Duckworth, the other US Senator of Illinois. Click here to get to her website.
Who is Senator Dick Durbin?
Dick Durbin is originally an attorney, but he has been serving as the senior United States senator from Illinois since 1996. In 2005, he was elected as Senate Democratic Whip, which is the second-highest position in the Democratic leadership in the Senate.
Durbin was born in Illinois and is a graduate of the School of Foreign Service and Georgetown University Law Center. He worked in legal counseling of state. In 1982, he was elected to the U.S House of Representatives and in 1996, to the U.S Senate.
Why It's Difficult to Get in Touch with Senator Durbin by Yourself
You probably think that contacting a senator or a government official by yourself will be pretty difficult and burdensome. Unfortunately, you are right. You might be trying to figure out the answers to the following questions:
Whom exactly should I contact regarding my specific concern?
If I found the right person, how will I find the contact information?
What is the best way to get in touch? Calling, emailing, or writing a letter?
The worst course of action you can take would be to call the senator's office because there is a high volume of calls. Sometimes, you might not be able to reach the senator by calling.
You can choose to get in touch with your senator by writing an email or sending them a letter. This is probably the best way to contact a government representative. However, writing to a senator also isn't easy. Your message should be written in a professional manner and be convincing at the same time.
Choose to Contact Senator Dick Durbin with DoNotPay!
You might need some help while writing a proper email or letter to the senator, which is where is ready to help you with! We are here to take the burden from you, all you need to do is:
1. Look for the Contact Your Government Representative product on .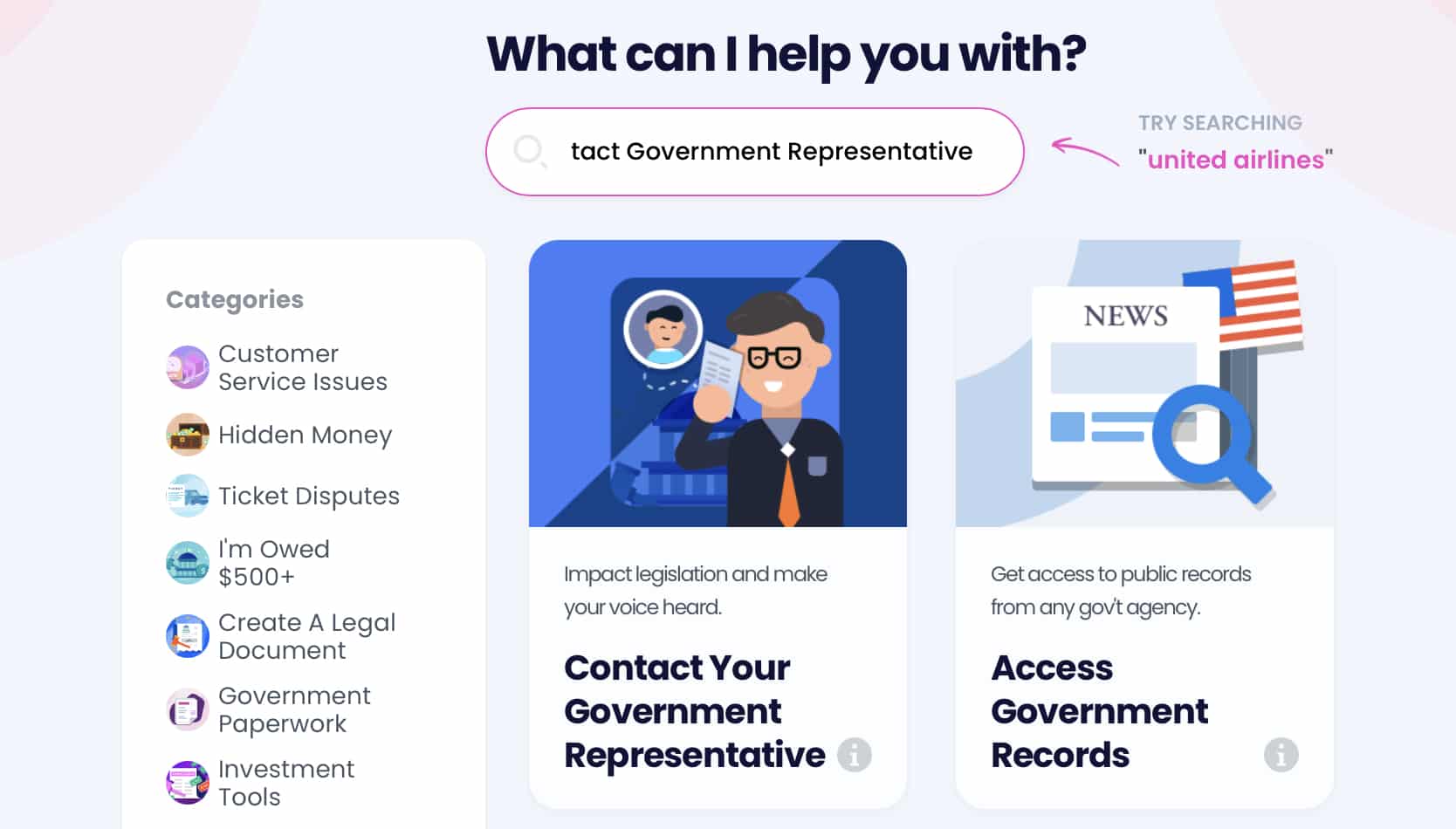 2. Choose whether you want to get in touch with your Senator, state representative, Governor, or Mayor.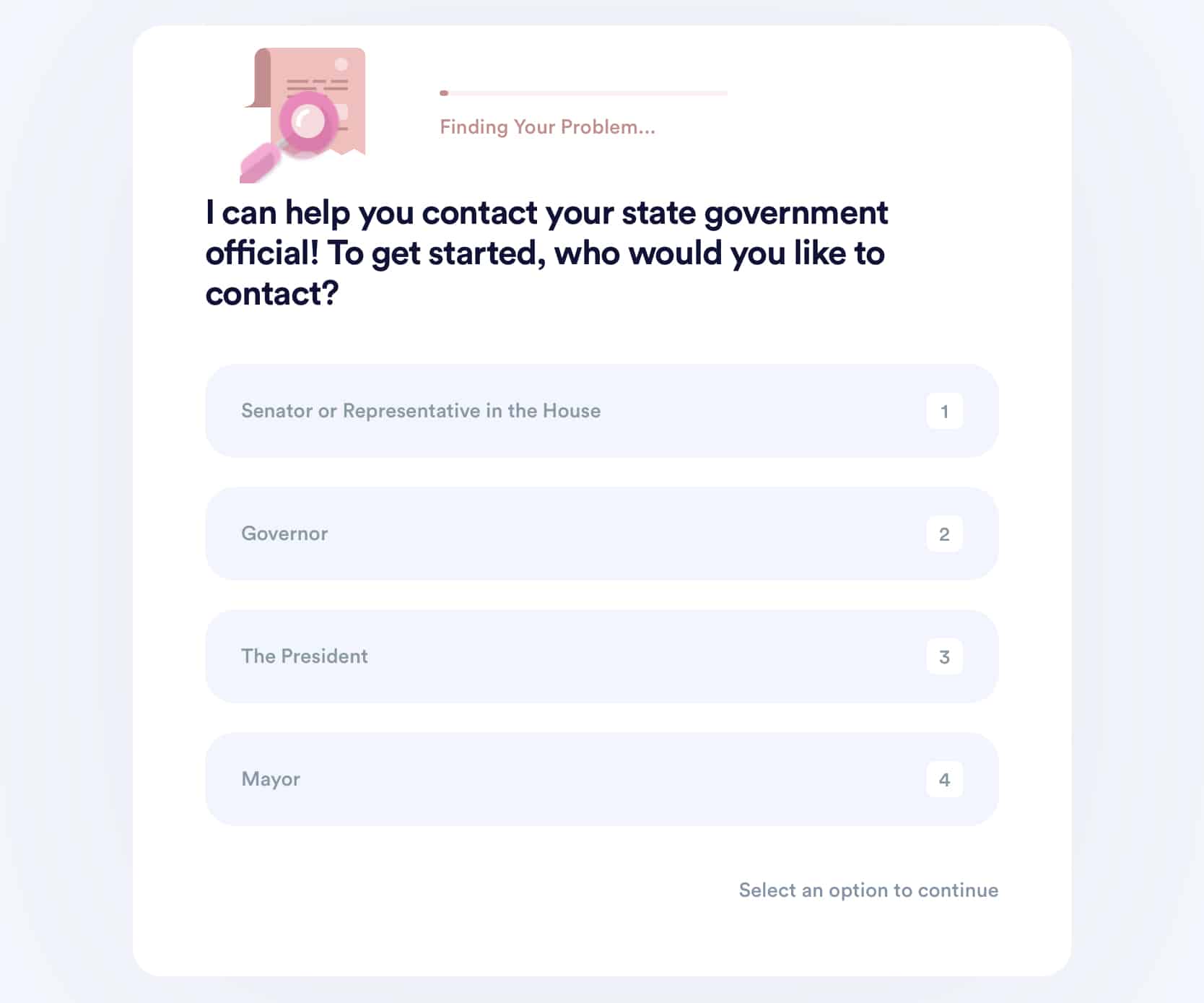 3. Explain why you wish to contact your representative, tell us which bill or issue you are concerned about, and what your desired action is.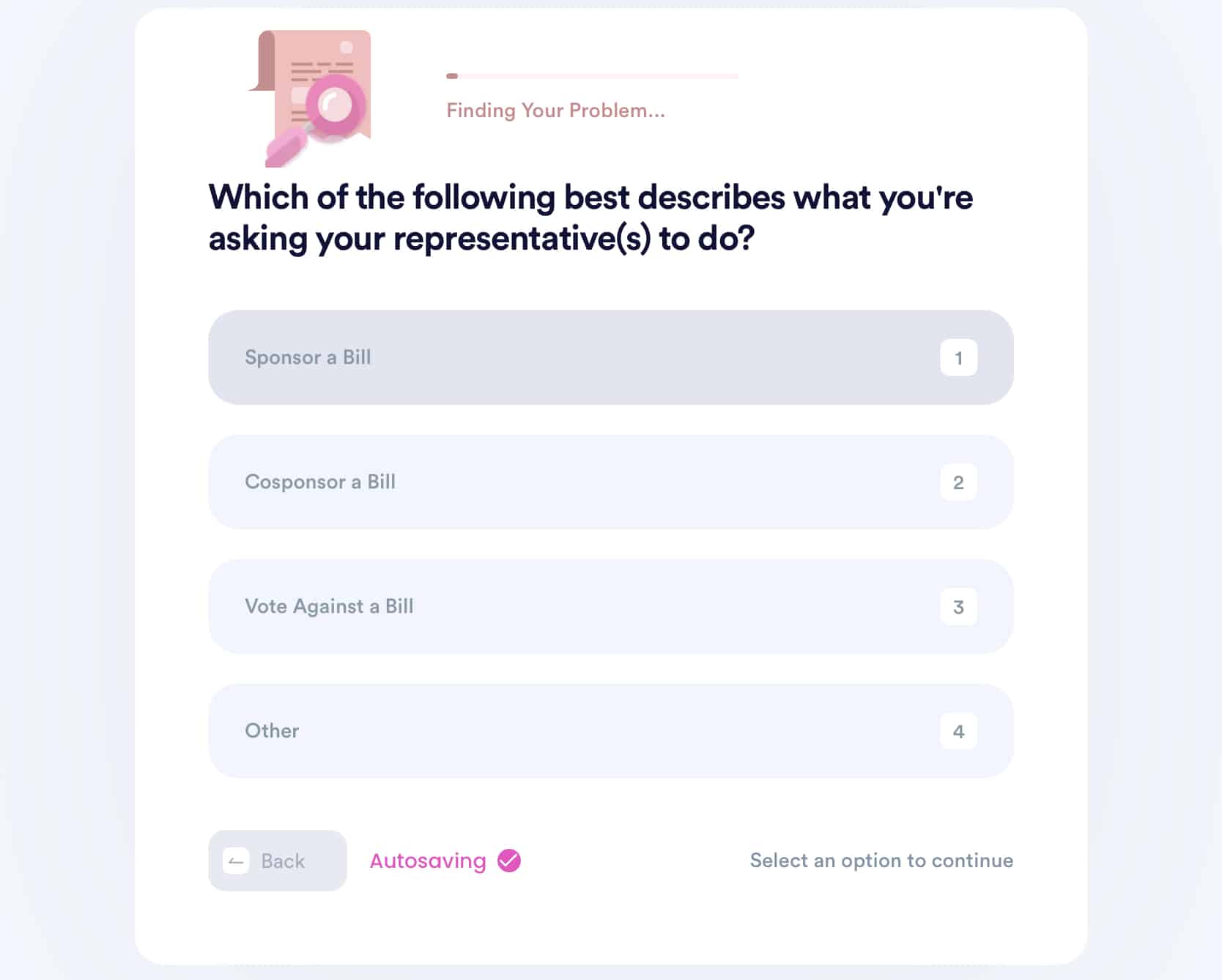 You are done. After you complete these simple steps, DoNotPay will fill out the forms, provide your contact information, and compose a professionally written message and send it on your behalf!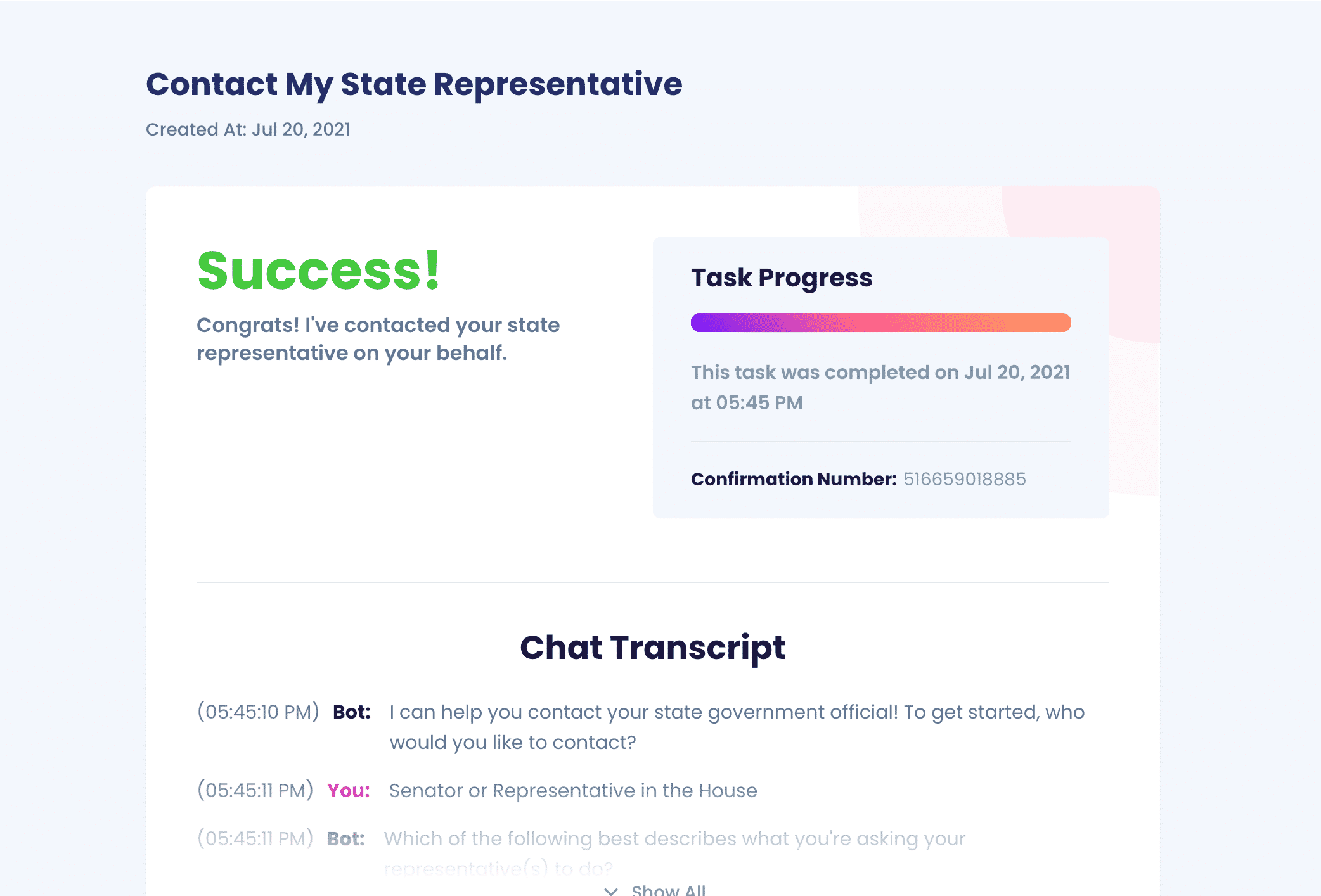 DoNotPay Can Help You with More!