Contact Senator Crapo Easily
Senator Mike Crapo is a member of the 117th US Senate Congress representing the state of Idaho. A respected defender of American small businesses, Crapo is a three-time recipient of the Legislator Award of the Year and the Thomas Jefferson Award for leadership!
All the information you need to contact Senator Crapo will be in this article. We'll also go over DoNotPay - the fastest way to contact all US senators, congress members, mayors, governors, and even the President.
About Senator Mike Crapo
Born Michael Dean Crapo (May 20, 1951), Senator Mike Crapo is the current senior Senator for the state of Idaho in the 117th US Congress. Before his first election as a Senator in 1998, Mike Crapo was Idaho's 2nd Congressional district representative for six years starting from 1993.
At the state level, Senator Crapo served as a member of the Idaho State Senate, rising to the position of Senate President from 1988 to 1992.
Senator Crapo passed high school at Idaho Falls High School and proceeded to Brigham Young University to obtain a Bachelor's degree in Political Science. He earned his JD from Harvard Law School in 1977.
Senator Idaho is an ardent anti-abortion and a pro-gun control supporter.
Ways to Contact Senator Mike Crapo
Senator Crapo can be contacted through any of the six district offices or at the federal office in Washington, D.C:
Office Address
Phone number
Fax
12
Eastern Idaho, North

410 Memorial Drive, Suite 204, Idaho Falls, ID 83402

(208) 522-9779
(208) 529-8367
3
Eastern Idaho, South

275 South 5th Avenue, Suite 100, Pocatello, ID 83201

(208) 236-6775
(208) 236-6935
4
Idaho State Office

251 East Front Street, Suite 205, Boise, ID 83702

208) 334-1776
(208) 334-9044
5
North-Central Idaho

313 'D' Street, Suite 105, Lewiston, ID 83501

(208) 743-1492
(208) 743-6484
6
North Idaho

610 Hubbard Street, Suite 209, Coeur d' Alene, ID 83814

(208) 664-5490
(208) 664-0889
7
South-Central Idaho

202 Falls Avenue, Suite 2, Twin Falls, ID 83301.

(208) 734-2515
(208) 733-0414
8
Washington, DC

239 Dirksen Senate Building, Washington, DC 20510

(202) 224-6142
(202) 228-1375
Senator Crapo, like most US Senators, is also active on Facebook, Twitter, Instagram, and Youtube. Sign up for a weekly newsletter from the office of Senator Crapo by clicking here.
Other Idaho government representatives you can contact
Here are other top government officials from Idaho that people frequently contact:
| | |
| --- | --- |
| Government representative | Office currently held |
| | Idaho's 33rd and current Governor |
| | Idaho's 43rd and current Lieutenant Governor |
| | The current serving Secretary of State of Idaho |
| | The 32nd and current serving Attorney General of the state of Idaho |
| | Idaho's current junior senator in the 117th US Congress. |
| | The current serving representative for Idaho's 2nd congressional district in the 117th US Congress. |
| | The current serving representative for Idaho's 1st congressional district in the 117th US Congress. |
How Can Senator Crapo Be of Help to You?
At the office of Senator Crapo, you can:
Report on federal issues as it affects citizens of Idaho
Seek contact with Federal agencies like the IRS and DHS
Sign federal petitions
Apply for federal programs like National Tax Credit Scheme
Access federal health and finance benefits for US veterans
Nominate a potential US Military Academy candidate
Seek federal grants, aid, and student loans
Nominate an individual or apply for a Congressional award
Apply for Senatorial internship program with Senator Mike Crapo
Request a flag, a visit to Washington, D.C, or a tour of the Federal Capitol building.
Do You Need Help Contacting Senator Crapo?
Many US residents stay disconnected from their elected government officials because they believe it is a cumbersome process.
eliminates all the extra work by taking care of all the formalities and submissions! Now, you can contact a government official with little effort but maximum impact. See how works below.
Let DoNotPay Contact Senator Mike Crapo for You
DoNotPay allows you to reach government officials in the U.S in the most convenient way possible! Here's how:
1. Choose the "Contact Your Government Representative" product card on .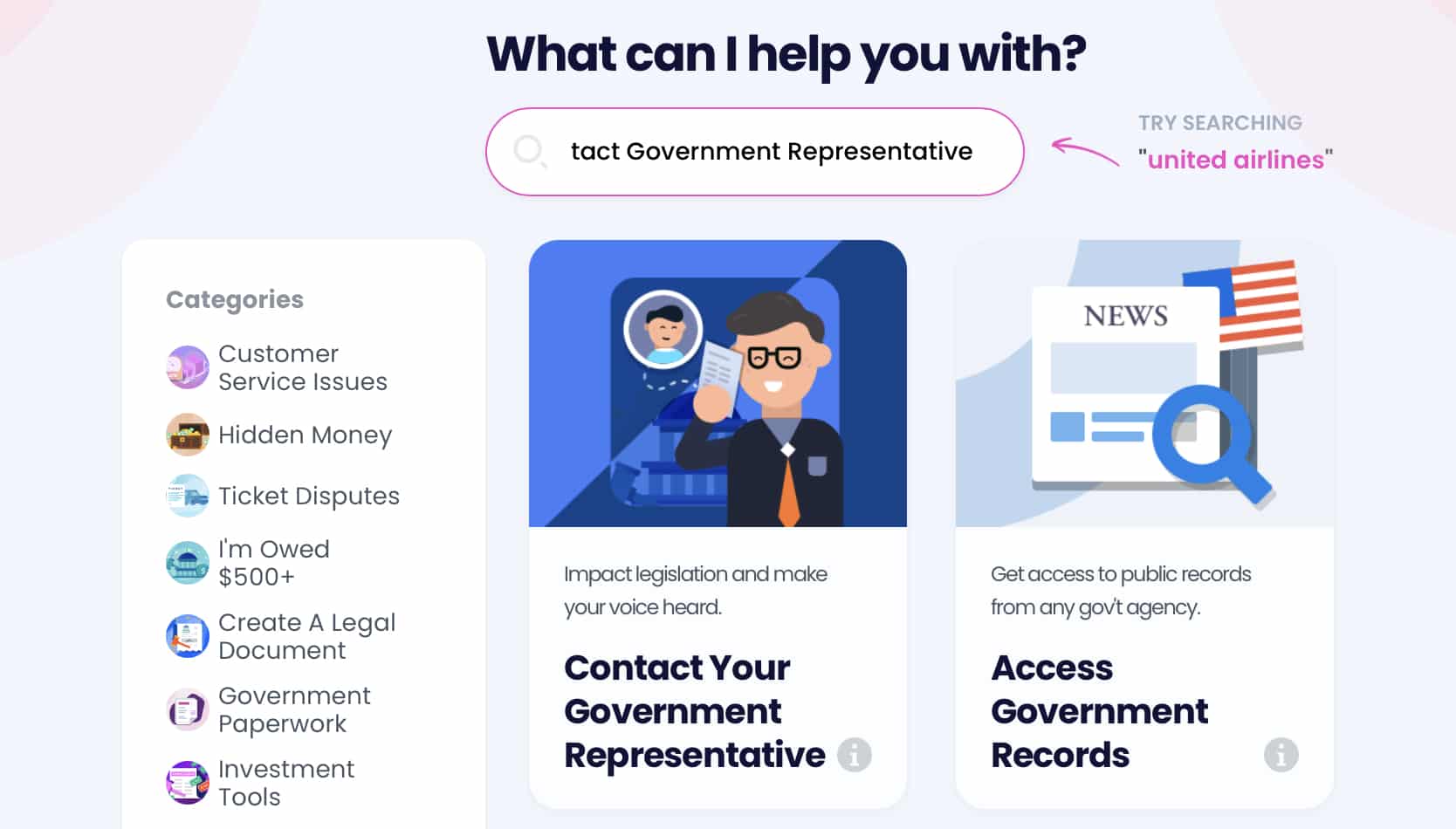 2. Select between choosing your: Senator, House Representative, Governor, President, or Mayor.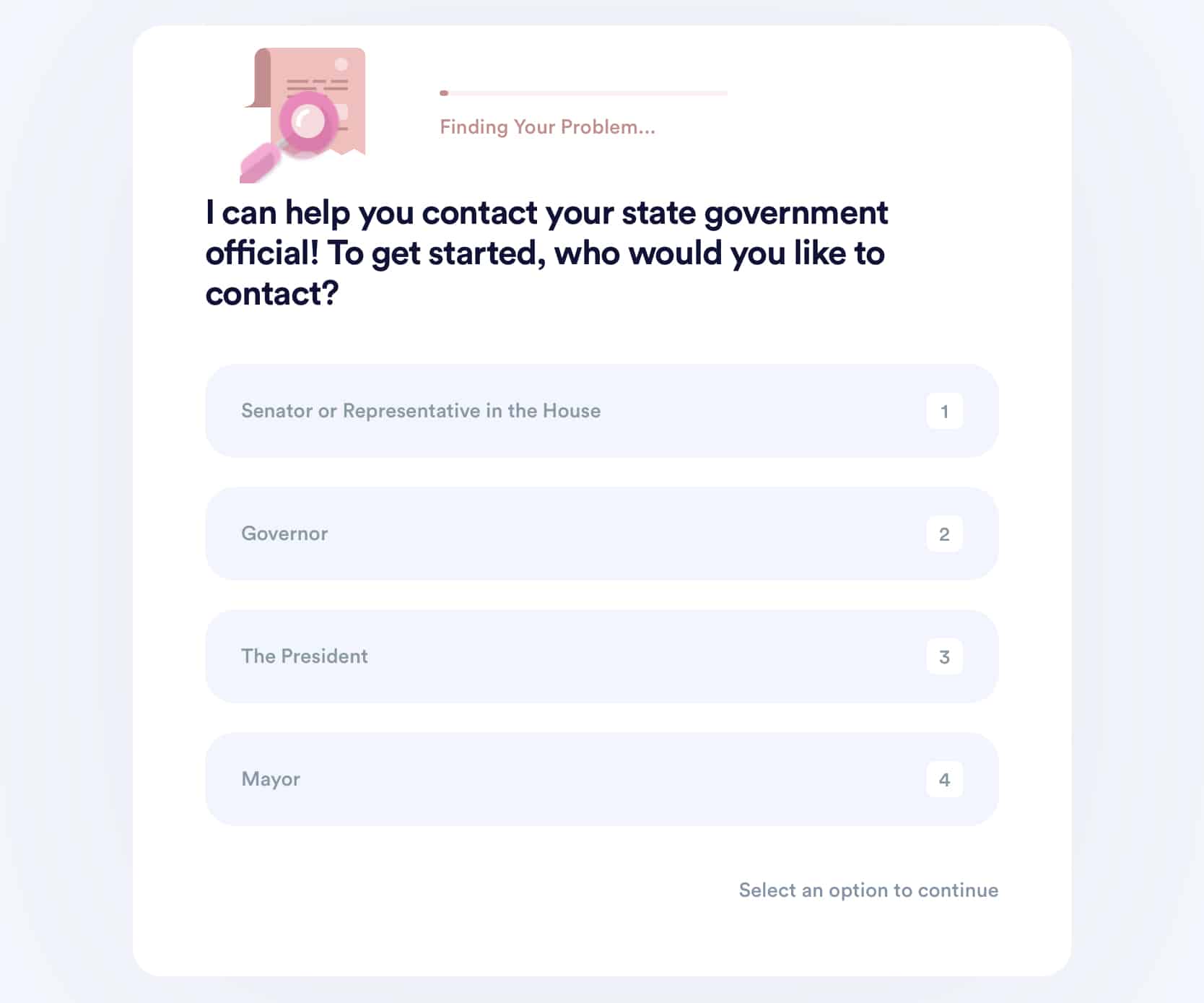 3. Explain why you are contacting the representative and what you would like them to implement. Make sure to be as detailed as possible!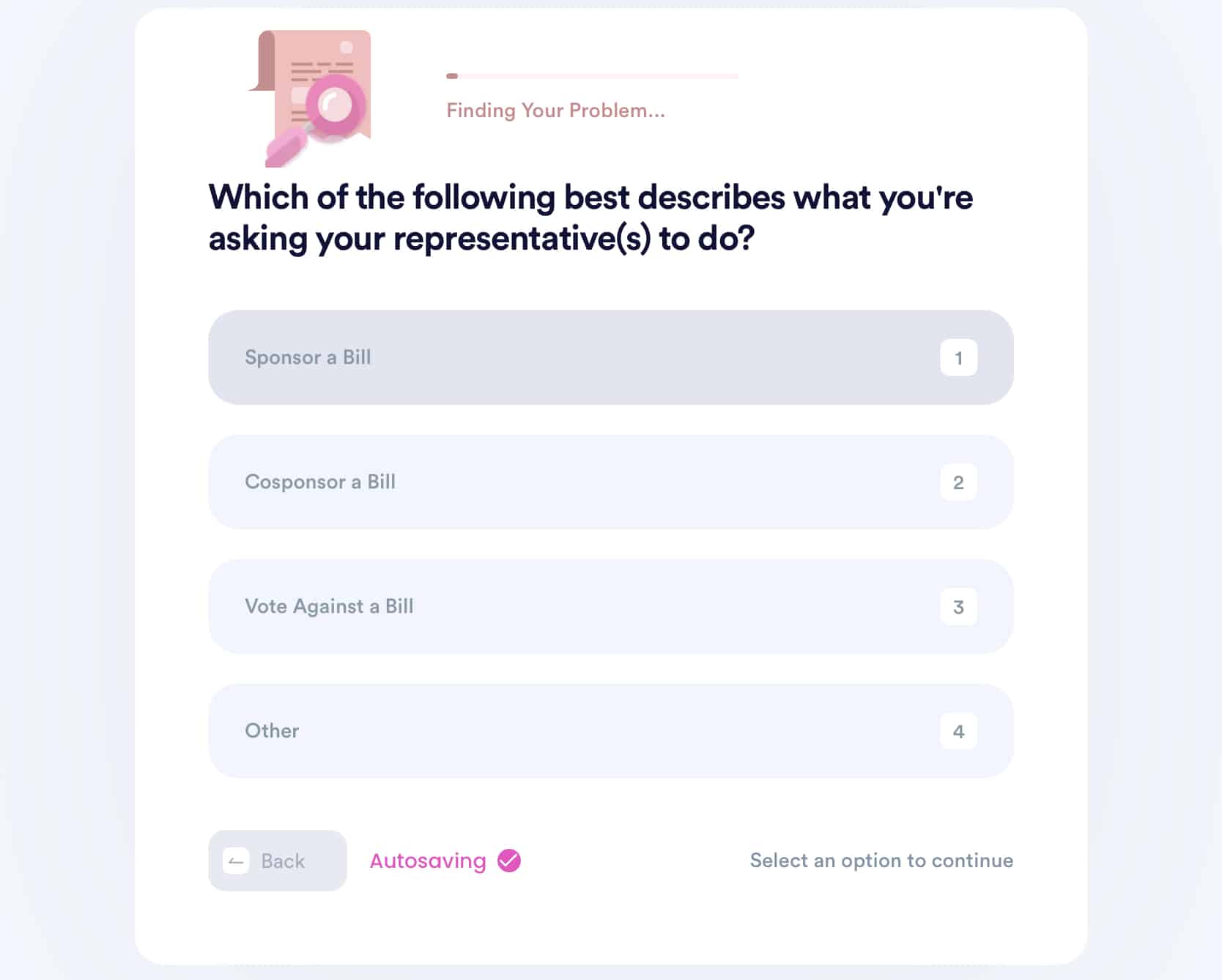 That's all it takes for to deliver your message. DoNotPay's bots will automatically format the email into a professional tone and submit it through the legislator's contact form.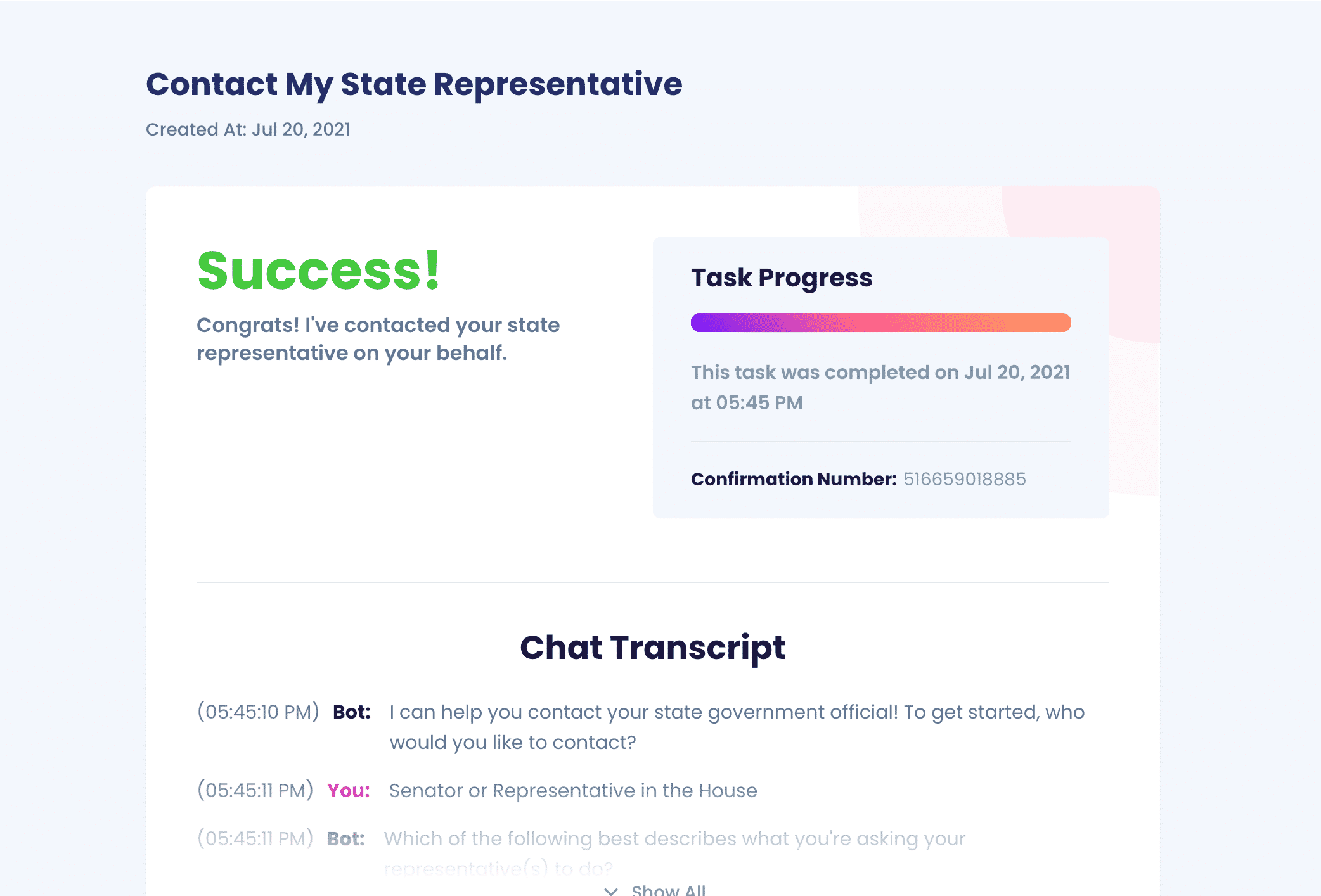 DoNotPay Can Do Way More