How to Contact Senator Capito
This article will be about Senator Shelley Capito - the first West Virginian, female Republican elected into the US Congress and the daughter of West Virginia's longest-serving governor, Archie Alfred Moore.
Get Senator Capito's short biography and contact details as you read! You can also learn how to use DoNotPay to quickly contact Senator Capito and any other government representative from the United States.
Senator Capito Biography
Born Shelley Wellons Moore Capito (on the 26th of November, 1953), Senator Capito is the current serving junior senator for the state of West Virginia (since 2015), for the 117th US Congress. Before becoming a Senator, Shelly Capito served as congresswoman for West Virginia's 2nd district for 15 years and as the 30th district member for one term.
Senator Capito attended Holton-Arms School before proceeding to Duke University for a bachelor's degree in Zoology. A former educationist, Senator Capito worked as a counselor at West Virginia State University and as a director for educational information for the West Virginia State Board of Regents.
How to Contact Senator Capito 
Senator Capito operates three district offices, one central office, and a handful of mobile office centers where you can book an appointment and have confidential discussions with a senate staff member. See the locations below:
Office Address
Phone Number
1
Charleston

Suite 950, Virginia Street, East Suite 950

Charleston, WV 25301

303 347 5372
2
Martinsburg

300 Foxcroft Avenue, Suite 202A

Martinsburg, WV

25401

304 262 9285
3
Morgantown

48 Donley Street, Suite 504

Morgantown, WV 26501

304 292 2310
4
Washington, D.C.

172, Russell Senate Office Building,

Washington, D.C. 20510

202 224 6472
If you wish to keep up with Senator Capito, you can sign up for her periodic newsletter or follow her official social media accounts on Facebook, Twitter, Instagram, and Youtube.
Other West Virginia representatives
Here are some of the most popular West Virginia government officials DoNotPay helps West Virginian residents contact:
| | |
| --- | --- |
| West Virginia Government Officeholders | Office Currently Held |
| | West Virginia's 36th and current serving executive governor since 2017. |
| | The current serving head of Virginia's state Senate since 2017. |
| | The current serving senior senator representing West Virginia in the 117th Congress. |
| | West Virginia's current 2nd district house representative in the 117th Congress. |
| | West Virginia's current 3rd district representative for the 117th US Congress. |
| | West Virginia's current Secretary of State |
| | West Virginia's current 1st district representative for the 117th US Congress |
What Can Senator Capito Do for You?
When it comes to contacting Senators, most people hold broad expectations. However, it is always a good idea to know what specific service your senator can offer you amongst others. Generally, you can contact Senator Capito:
If you need to lay a complaint or report an issue in West Virginia that concerns federal laws, programs, or agencies.
If you feel you have been offered unfair or delayed treatment with a federal agency – issues with taxes, veterans, social security, or immigration.
If you wish to apply and be nominated for service at the US force academy.
If you want to apply for a federal grant, student aid, or private and public business funding.
If you want to purchase an authorized American flag from the West Virginia flag coordinator.
If a student, you want to apply for an internship before the August 31 deadline, at the senate office.
If you want to stop by the senate office when you visit Washington, D.C.
If you need assistance with passport issues as a resident of West Virginia.
Do You Need Assistance to Contact Senator Capito?
Besides getting your opinions heard, you need to present a formal presentation in the form of a well-crafted email, letter, or phone script.
DoNotPay helps you take care of all the formal processes involved, making it fast and easy to contact Senator Capito or any other government representative across the entire U.S. Here's how to use DoNotPay to get your voice heard:
Let DoNotPay Assist You Contact Senator Capito
DoNotPay allows you to contact any government official - whether it's your mayor or president, it's got you covered! Here's how to use DoNotPay to practice your civil and political rights:
1. Search "government" on DoNotPay and select the Contact Your Government Representative product.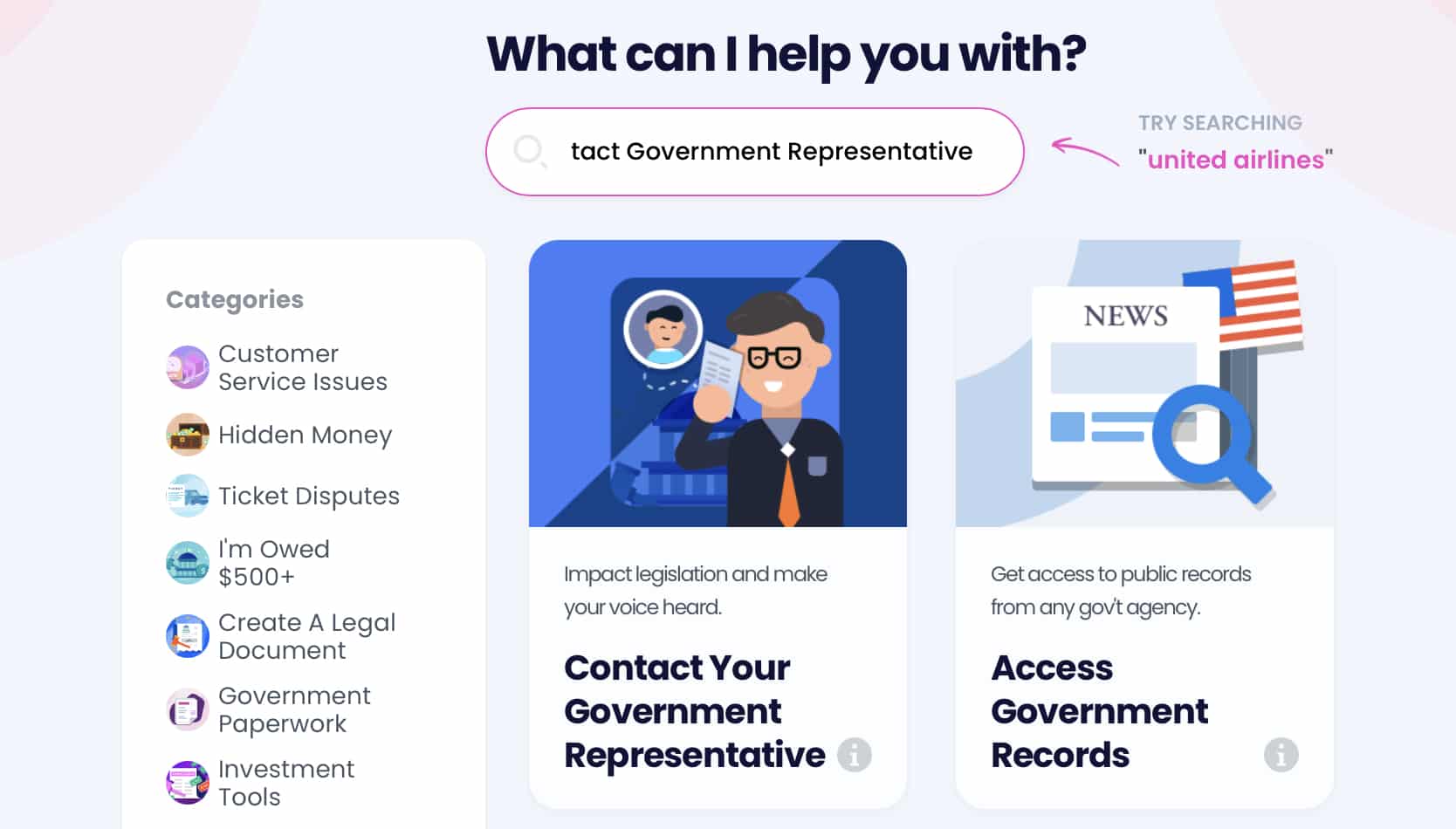 2. Choose which government representative you want to contact: Senator, House Representative, Governor, President, or Mayor.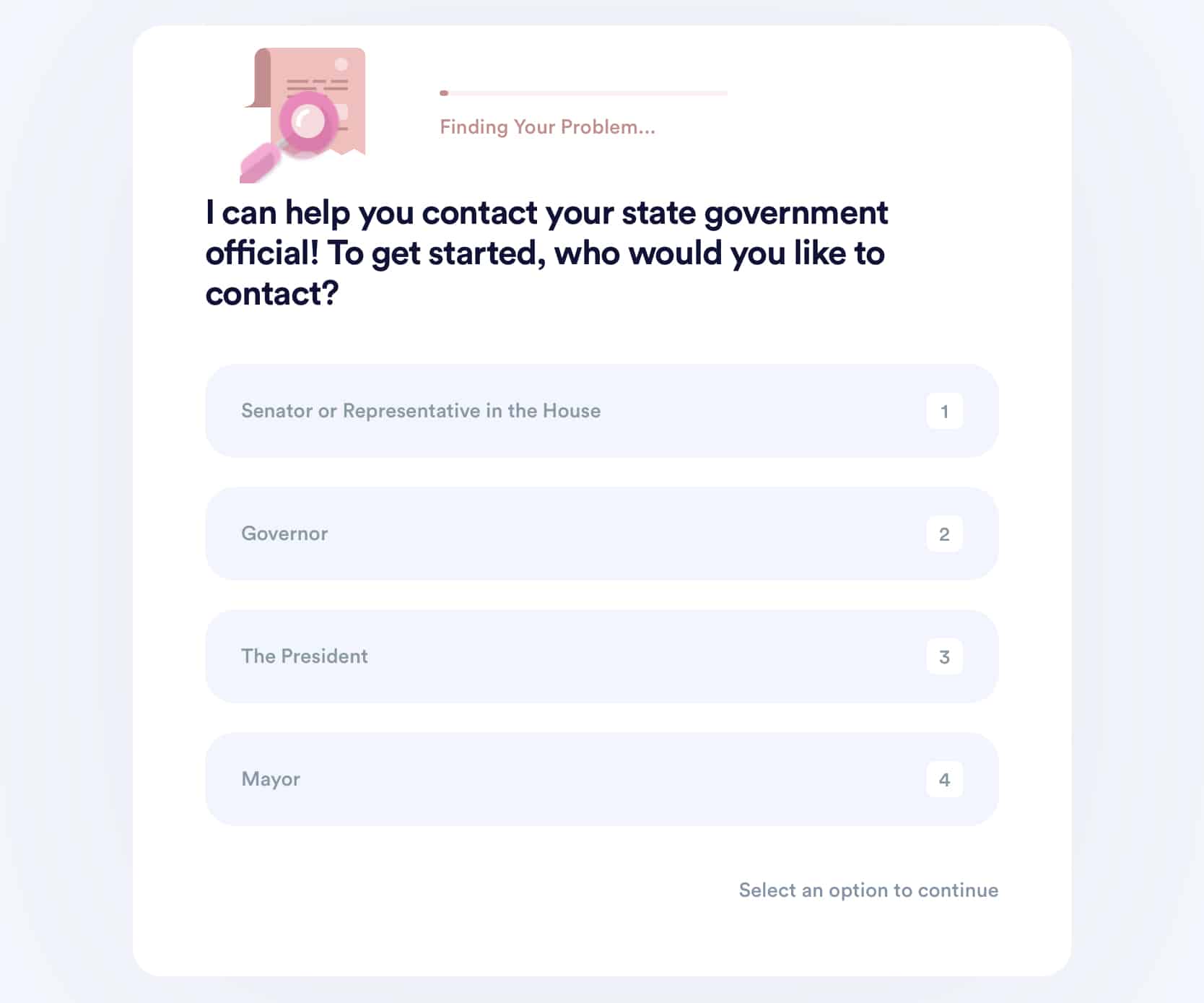 3. Name the specific bill or issue you are concerned about and what you would like to see implemented.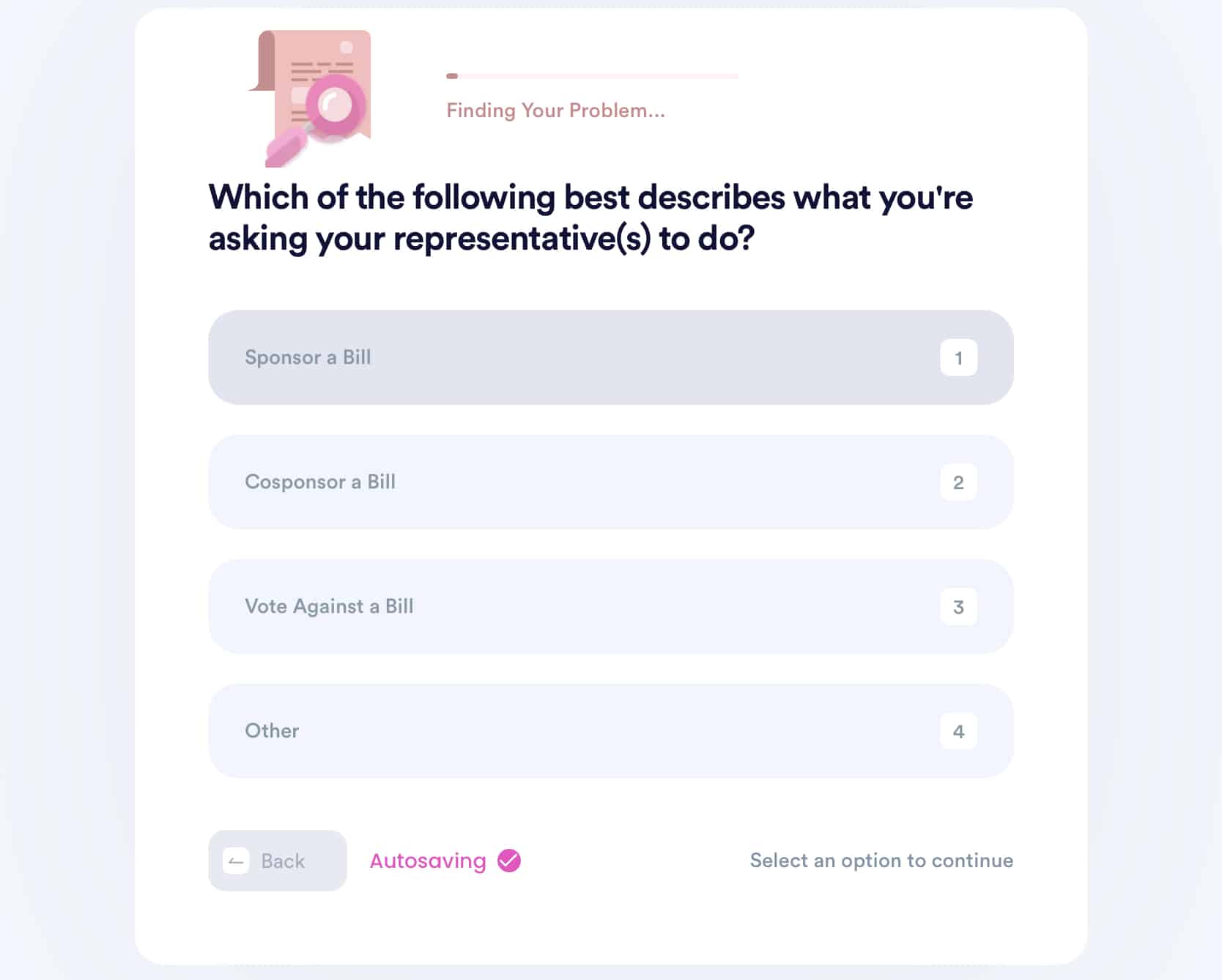 That's all! DoNotPay will take your answers and create a nicely formatted message. Don't worry about sending it in because our bots will take care of that! Expect to hear a response directly to your email.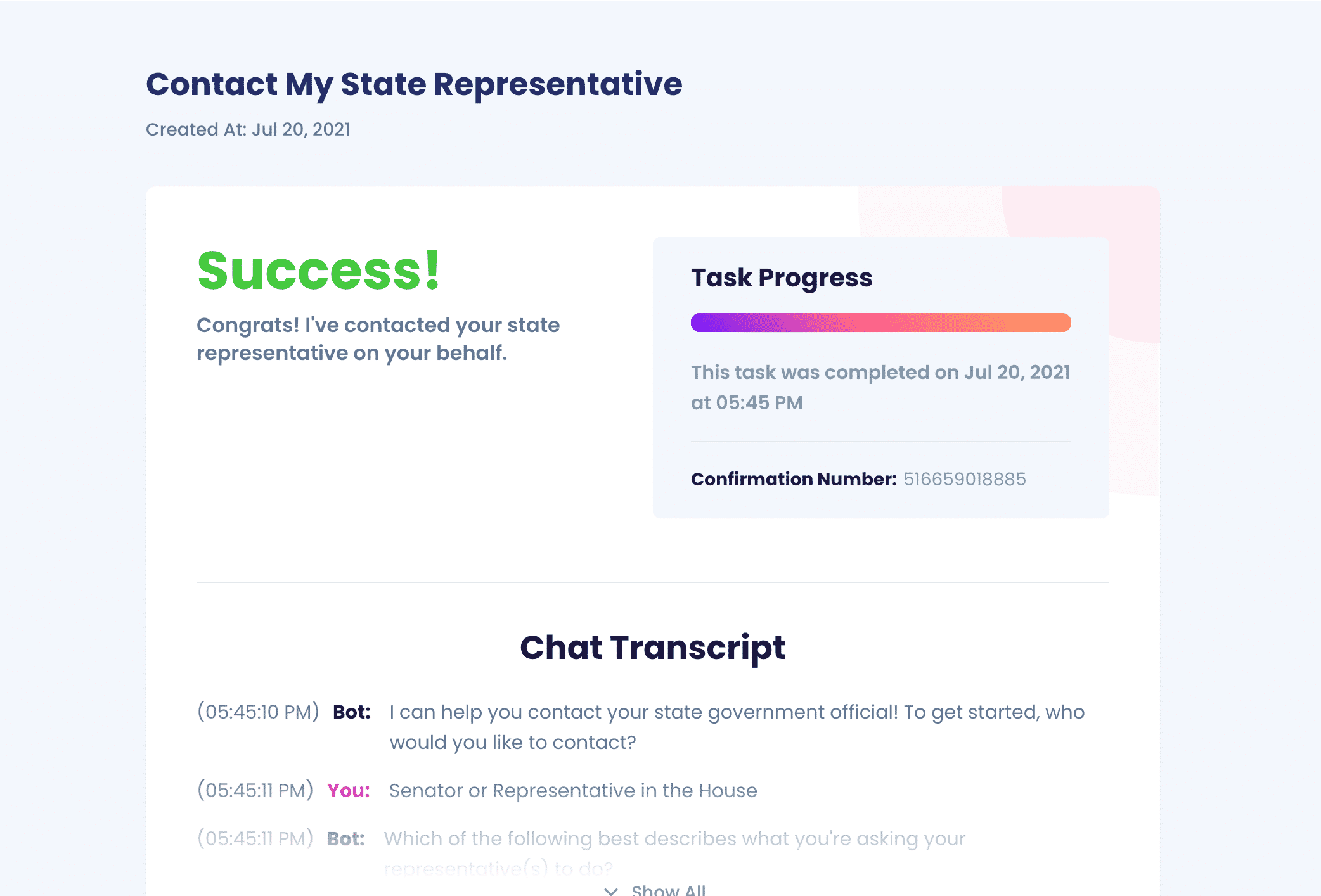 DoNotPay Can Do A Lot More!