How to Contact Senator Ben Sasse the Easy Way
You might be wondering about how to contact your senator regarding a state matter. If you reside in Nebraska and you wish to contact your senator, Ben Sasse could be who you need to reach. He is a Republican senator, representing Nebraska state.
Government officials, especially senators, care about what their supporters have to say because they wish to be re-elected to the position they currently occupy. However, that does not mean that anyone can reach them anytime. Instead, it can be pretty stressful and difficult to get in touch with any government representative.
This article will help you get information on how to contact Senator Ben Sasse, and how you can do it easily with !
Contact Information of Senator Ben Sasse
If you are dealing with an issue that is important for a state matter and you think that the senator needs to hear it or take action accordingly, you should contact him. If you wish to contact Senator Ben Sasse by yourself, here is all the contact information of him that is available to the public:
| | |
| --- | --- |
| Mailing Address | 136 Russell Senate Office Building, Washington DC 20510 |
| Phone Number | (202) 224-4224 |
| Email Address | Instead of an email address, the senator has an email form, where you fill in your contact information and deliver your message. |
| Website | https://www.sasse.senate.gov/ |
Keep in mind that like most of the government offices, the senator's office is also very busy due to a high volume of calls regarding Covid-19 matters and uncertainties. Thus, you might not get an answer as fast as you might expect.
Senator Ben Sasse used to use Twitter actively a few years ago, but one day he decided that social media consumes him and reduces his productivity. That is when he quit social media and has not been using it since.
Who is Senator Ben Sasse?
Ben Sasse is currently the junior United States senator representing Nebraska since 2015 as a member of the Republican Party. He was born and raised in Plainview, Nebraska.
His educational life is pretty impressive. He got his Bachelor's degree in government from Harvard University. He also got a Master of Arts in liberal studies from St. John's College. He graduated with another Master's and got a Doctoral degree in American history from Yale University. He used to teach at the University of Texas.
The Difficulties of Contacting Senator Ben Sasse by Yourself
Before contacting a government representative, there are a lot of factors that you need to think about and consider. You need answers to the following questions:
Who is the right person to get in touch with?
How can you find the right contact information?
What is the best way for you to contact them? Should you write an email, letter, or call?
If you are writing, how should you address the senator or phrase your concern?
First of all, calling your senator should be the last course of action to take because the senator's office will be pretty busy with a high volume of calls during working hours. You should first consider writing a letter or an email because it is the best way to contact a government representative. However, do not think that writing is easier than calling. There are things to be careful about while writing an email or a letter, which are as follows:
Your message should sound professional and proper.
You should choose your words by keeping in mind that you are addressing a government representative.
You should be convincing enough to make the senator read what you have to say and take the desired action if necessary.
DoNotPay Can Help You Contact Senator Ben Sasse!
Contacting government representatives requires you to consider a lot of factors. Let handle the hard work for you!
All you need to do is:
1. Select the Contact Your Government Representative product on .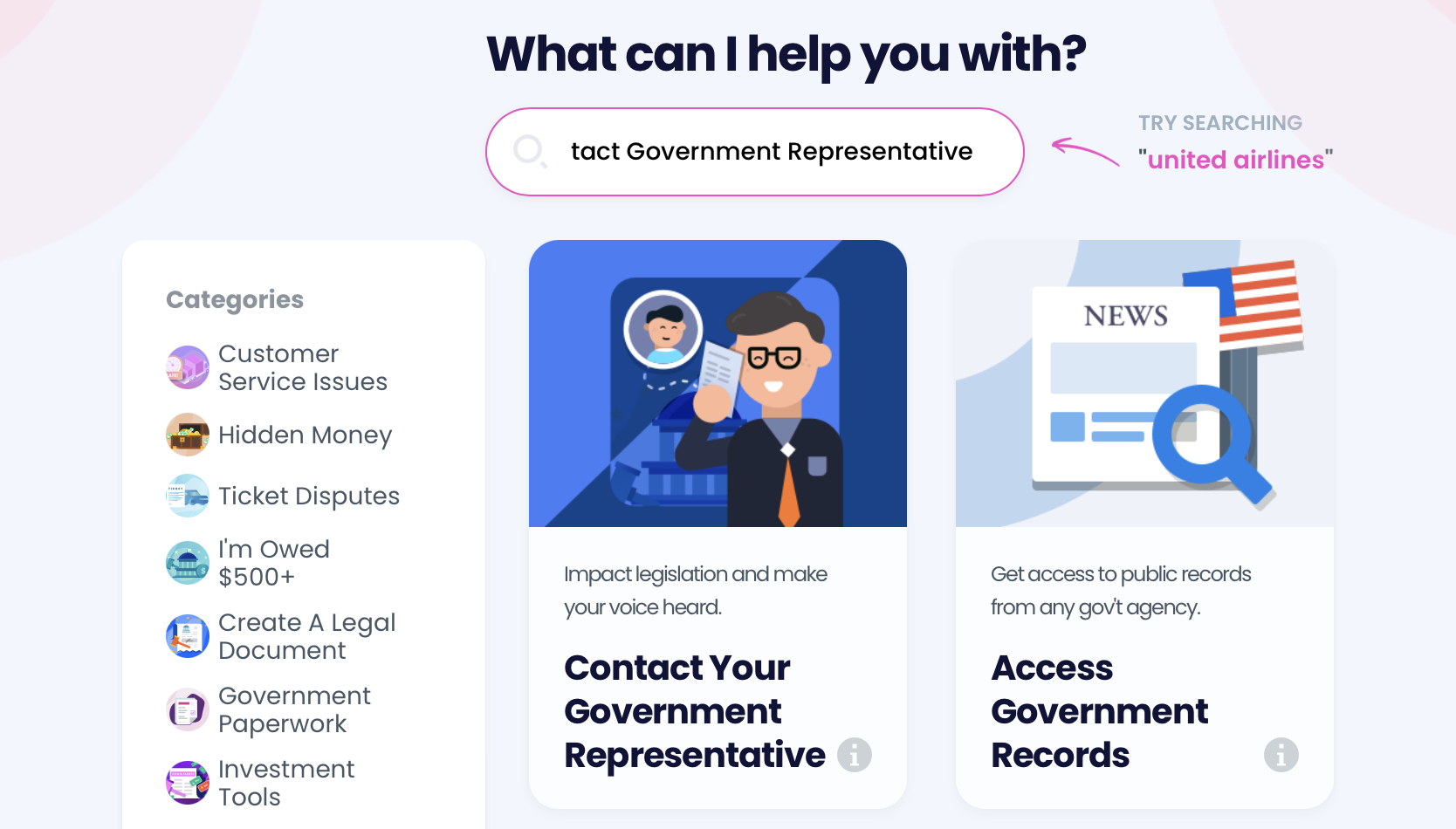 2. Choose whether you wish to Contact your Senator, state representative, Governor, President, or Mayor.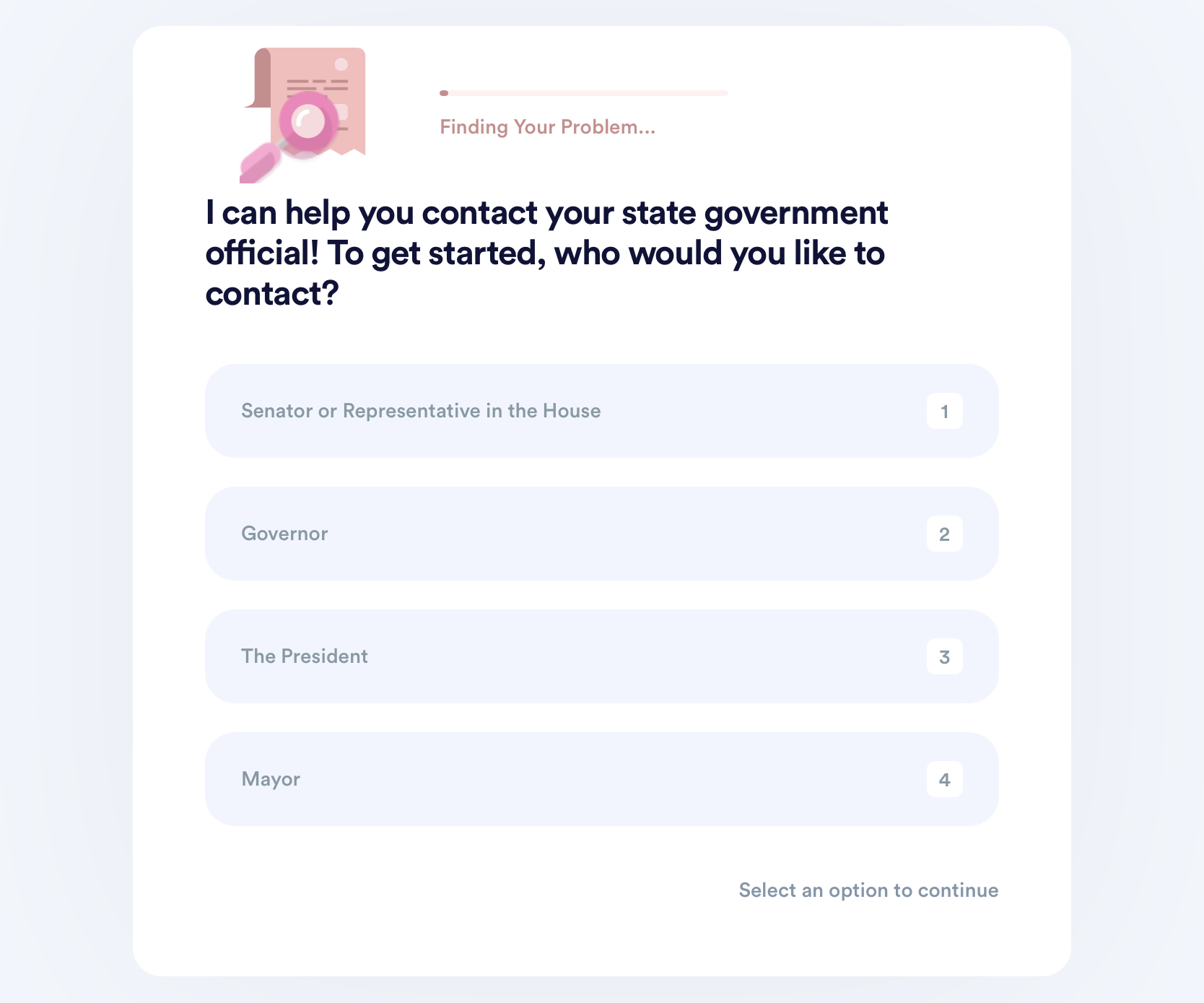 3. Tell us why you need to contact your representative, which bill or issue you are concerned about, and what your desired outcome is.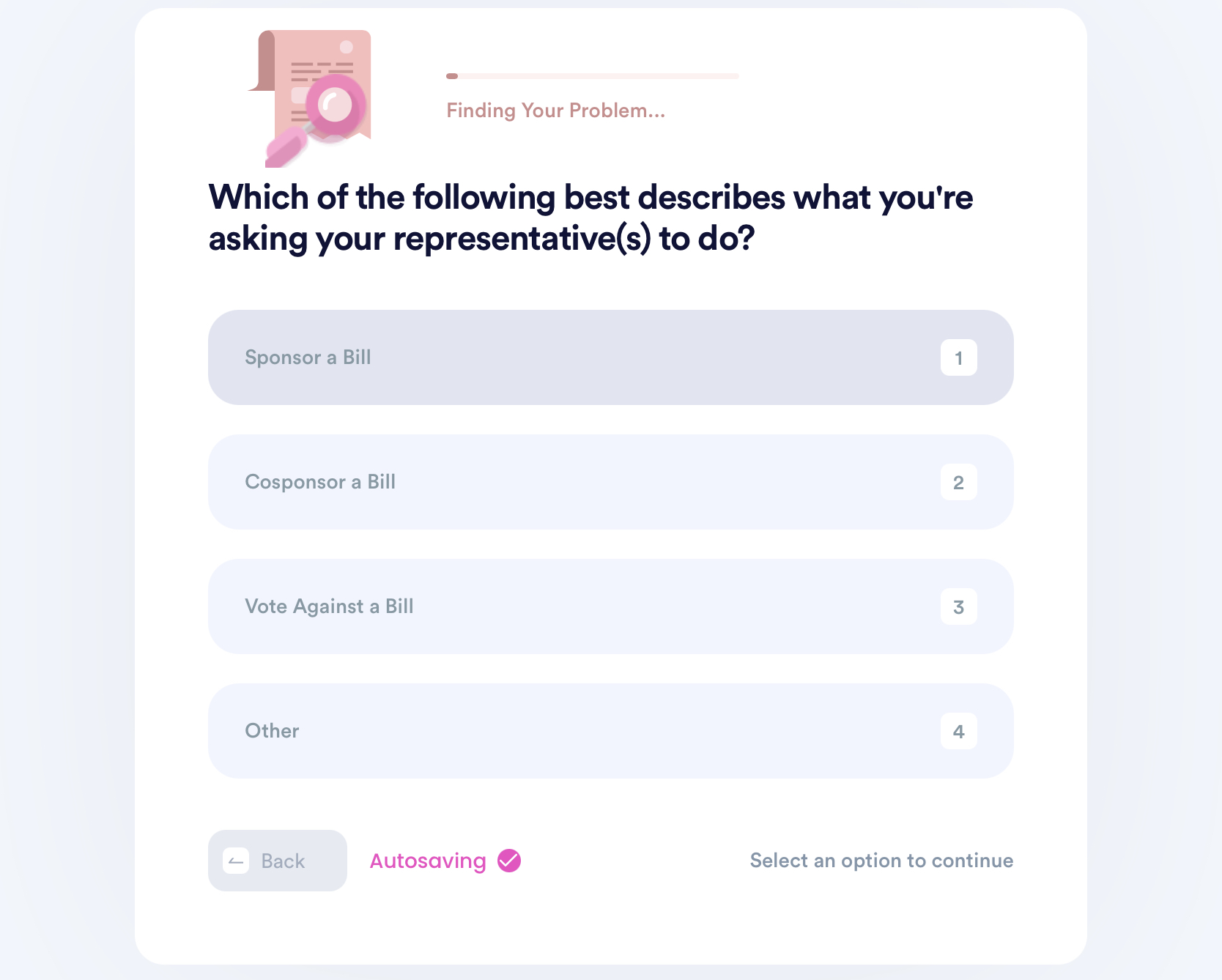 That's all you had to do. After you are done with these simple steps, DoNotPay will generate a customized and professional email or letter and send it to the senator on your behalf!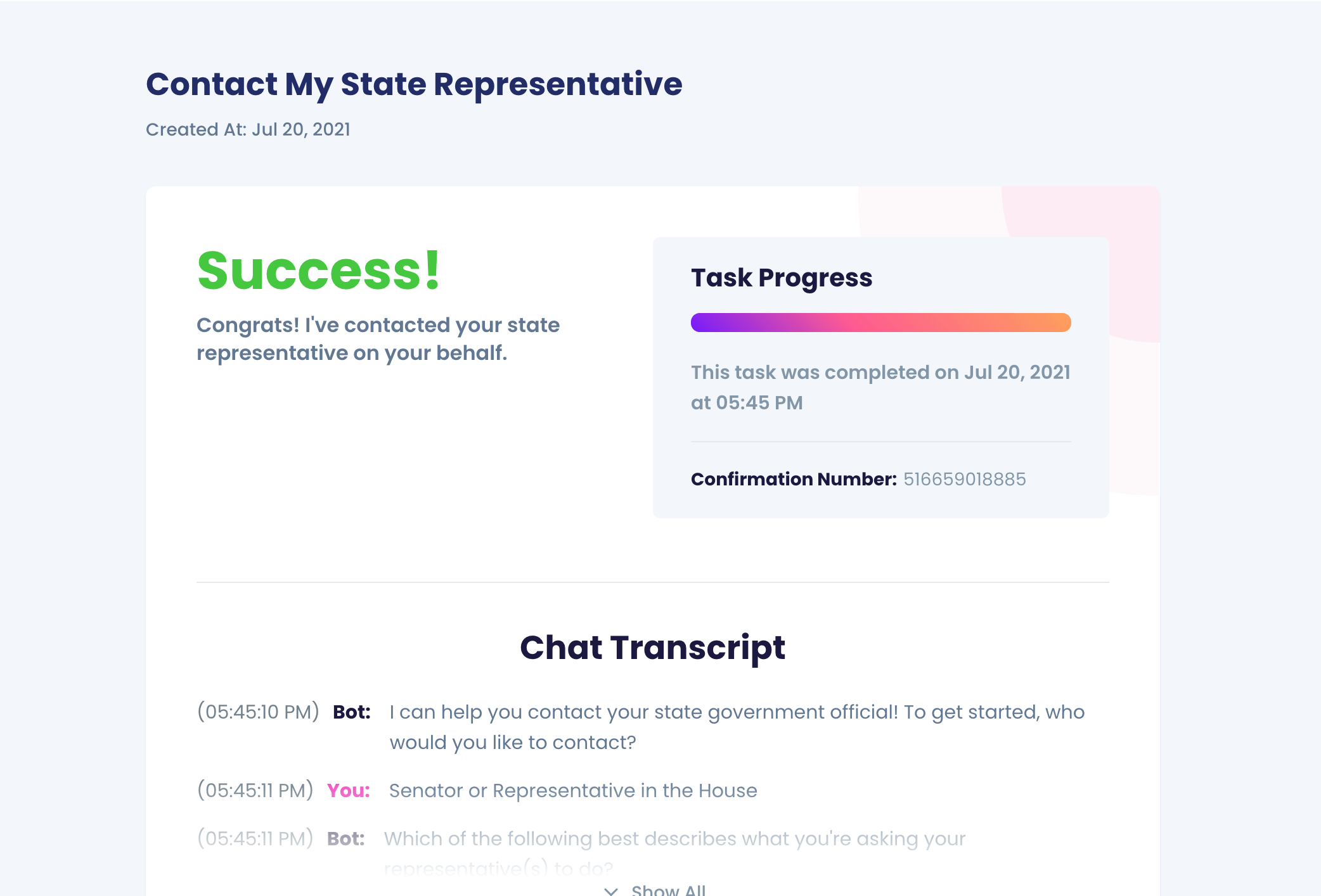 DoNotPay Can Do More!
We do not only help you with contacting a governor, but we offer a wide range of services! Some of them include: