How to Contact Governor Walz?
Getting in touch with Governor Walz it's a great way to voice your political opinion regarding the policies and improvements you'd like to see in the state of Minnesota. His office can help you find reasonable accommodation, participate in Minnesota's Boards, and plan events in your community! Read on to find out more with .
Governor Walz Contact Information
Address

130 State Capitol

75 Rev Dr. Martin Luther King Jr. Blvd.

St. Paul, MN 55155

Governor Walz's office is located in room 130 of the State Capitol.

Official Website
https://mn.gov/governor/
Email
Although an email is not listed to contact the governor directly, you can click here to fill out the necessary form to get in touch with his office.
Senator phone number
Telephone: 651-201-3400

Toll Free: 800-657-3717

Parking/disability-access information: 651-201-3400

Fax
Main office: (518) 431-4076
Office Hours
Monday - Friday

10:00 am - 2:00 pm

Saturday - Sunday

CLOSED
Is Governor Walz Active on Social Media?
The governor is active on a range of social media platforms, which is an excellent way to stay up-to-date with everything related to the state of Minnesota, and discover what new initiatives and plans the Governor is carrying out.
You can follow him on any of the following accounts:
Who Exactly is Governor Walz?
Governor Tim Walz was born in Westpoint, Nebraska in 1964. He studied at Minnesota State University and has held office as governor of Minnesota since 2019. He is Minnesota's 41st governor.
What Are Governor Walz's Duties and Responsibilities?
The governor, like all government officials, is assigned a set of constitutional responsibilities.
He is directly involved with Minnesota's boards, the appointment of staff, and providing opportunities for the residents of his state.
Here is a detailed list of Governor Walz's duties, and how these can help you:
Judicial appointments:
The governor is entitled by the Constitution to select judges and justices whenever a position opens within the courts, this includes Minnesota's Supreme Court, Court of Appeals, and District Courts.
The process of appointment includes an application, attorneys wishing to apply to become judges in the district courts can direct their questions to the governor's office through the following email: judicial.selection@state.mn.us
Help to find reasonable accommodation:
This service works best through phone calls, you can reach the department through the following number: 651-201-3400 / 1-800-627-3529
Providing interpretive services for individuals with limited skills in English:
The service works to accommodate over 240 different languages and can be accessed by anyone residing within the state of Minnesota.
How Can Governor Walz's Boards, Commissions, and Offices Assist You in Minnesota?
Aside from his responsibilities and duties, the Governor leads Minnesota's major boards and commissions, these are designed to assist the people of Minnesota directly. Here are the principal boards/commissions, and how they could make a difference in your community:
Boards and commissions
Governor Walz can make appointments to Minnesota's official boards, these work to support the cultural, academic, and social needs of the state's community.
The state of Minnesota is home to around 130 boards and commissions, some of which are: The Centre for art and education, Asian Pacific Minnesotans, Board of Architecture, Board of Engineering, State Rehabilitation Council, etc.
Minnesota's office of public engagement
The One Minnesota Council on Inclusion and Equity
Governor Walz serves as the chairman of this council, which works to close disparities amongst the different minority communities in Minnesota.
You can contact the Governor's staff through this particular council if you have any suggestions, concerns, or events related to Intercultural competence, leadership development, or improving equity in the state of Minnesota.
Why it Can Be Difficult to Reach Governor Walz
Due to the number of responsibilities and duties that the governor fulfills, it can be very hard to get a hold of him even when you call his office. Writing the perfect email can be an intimidating, time-consuming, and frustrating process. You may not know how to word your concerns, or how to present your solutions. But do not fear, has come up with the perfect solution!
How Can DoNotPay Help You Contact Governor Walz Faster?
If you want to make sure that your voice is heard, can help you send the perfect email to the government representative of your choice. Whether it's your Governor, a House Representative, or even the President. Here's how it works:
1. Search the words "Contact Representative" or "Legislator" on and select the Contact Your Government Representative product.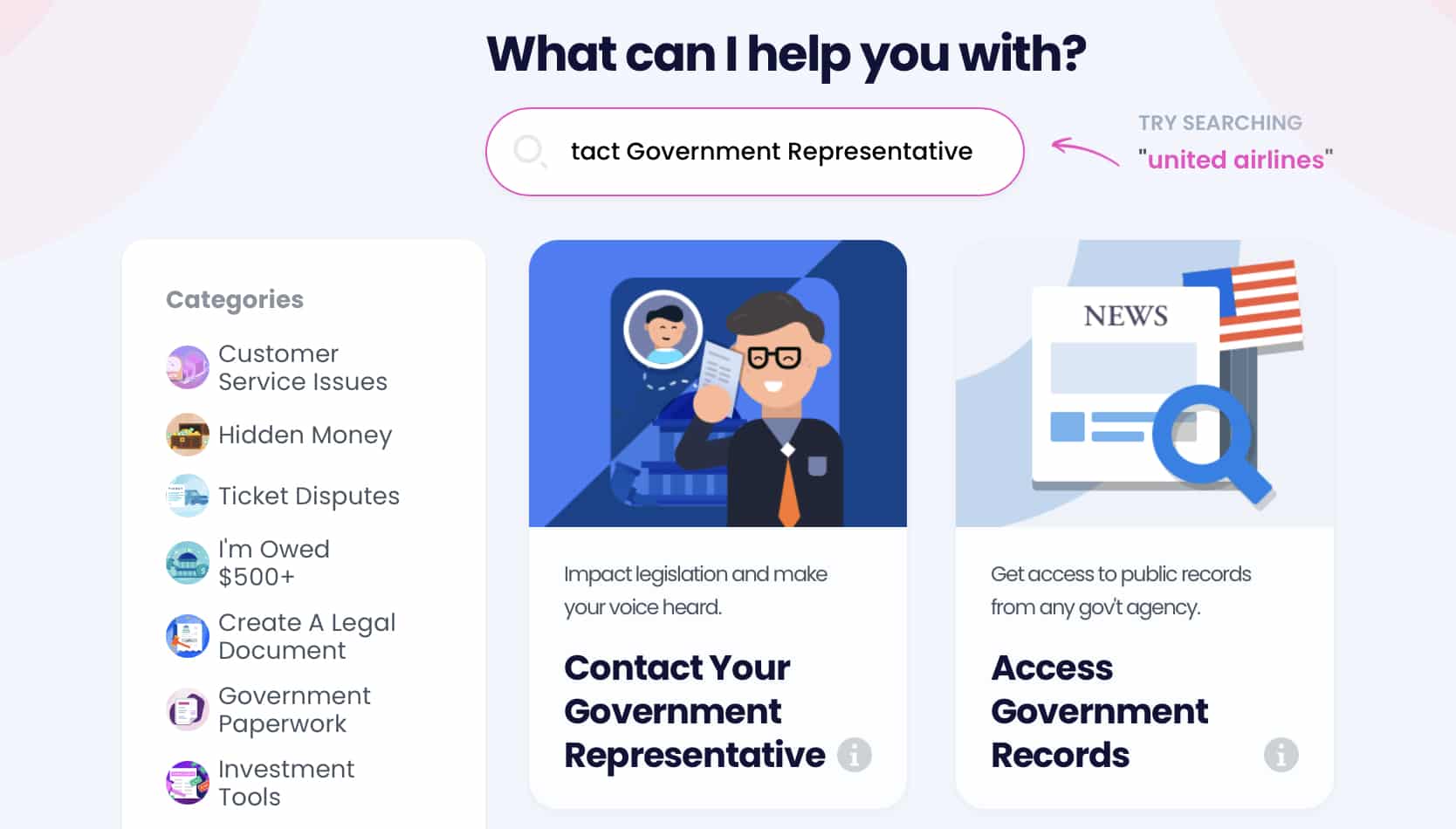 2. Select which representative you wish to contact:
Senator, Governor, President, Mayor, House Representative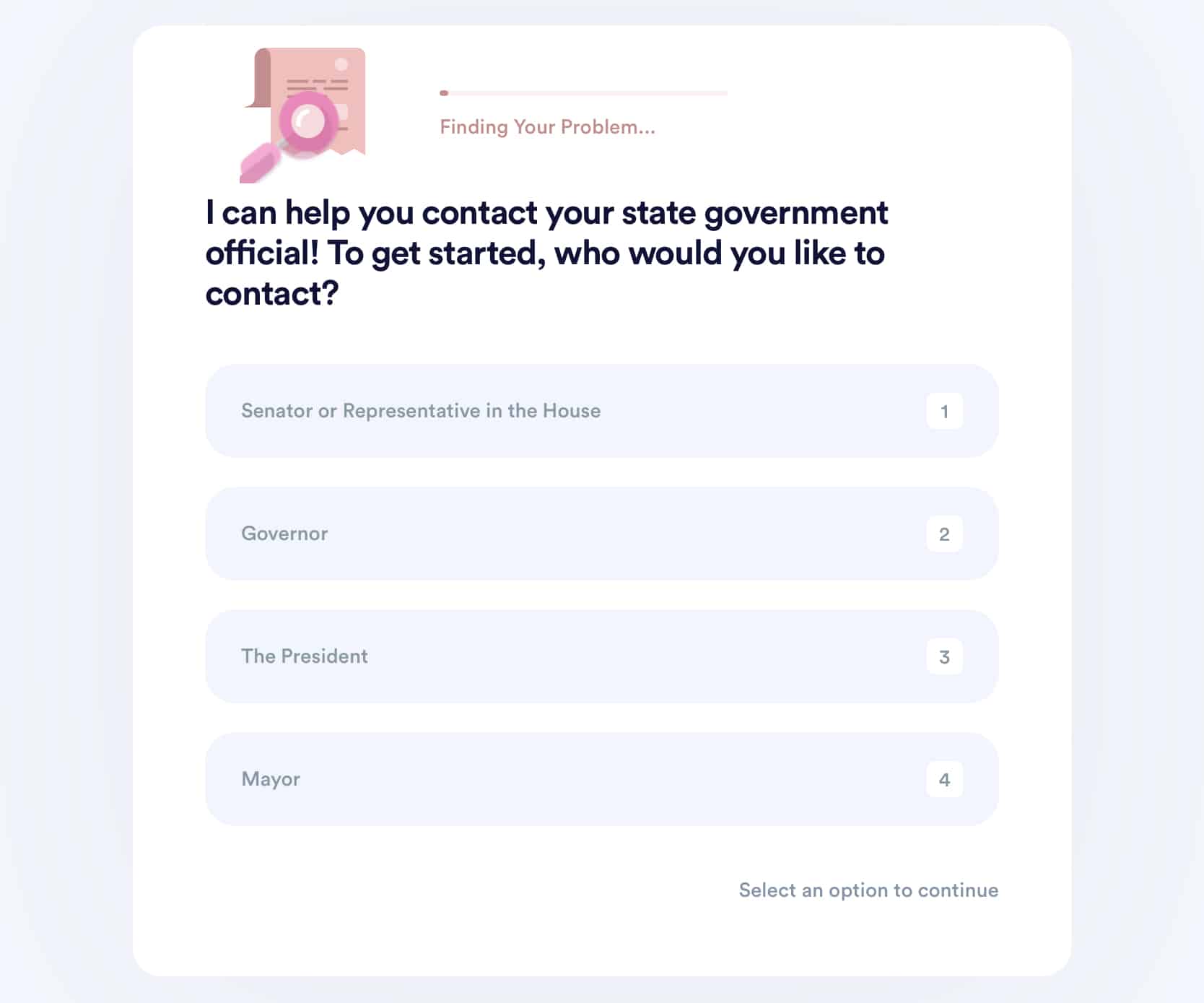 3. Explain why you are reaching out - it can be about a bill, a policy, or anything regarding the state of Minnesota. Give us details about your stance and what you would like to see implemented.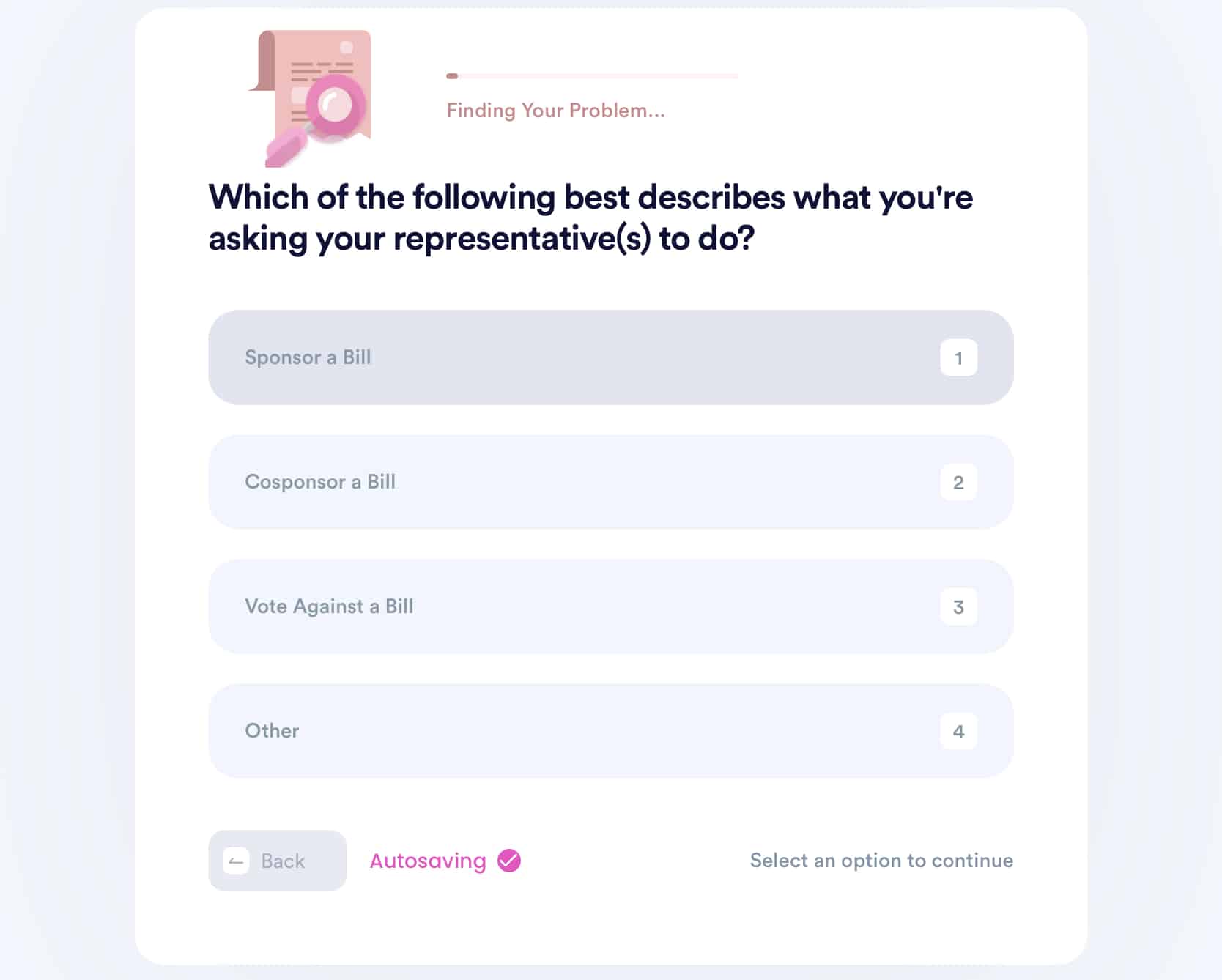 That's all we need from you! Relax while our bots compose the perfect email. They'll fill out all the necessary forms on your legislator's website on your behalf!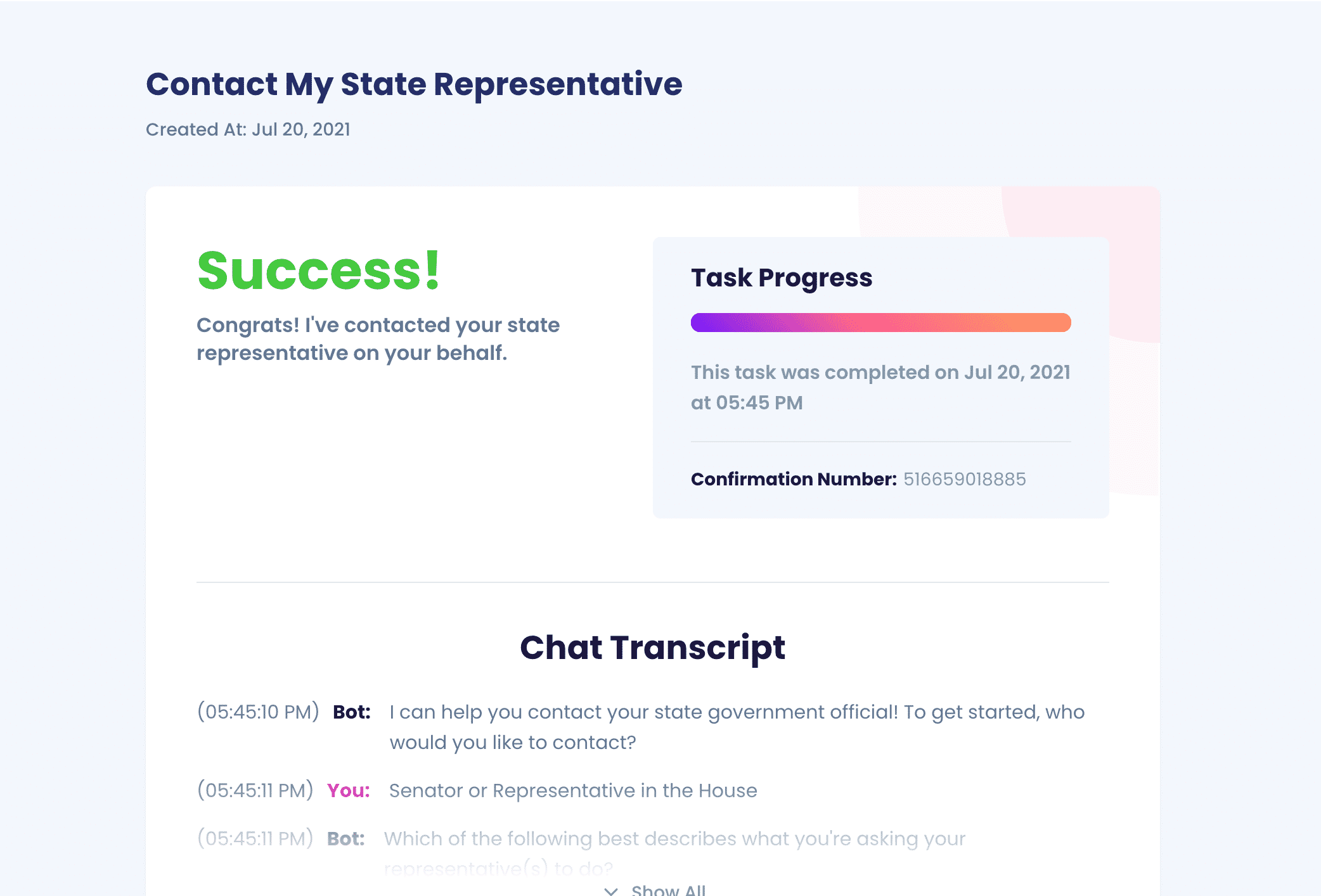 Get Things Done with DoNotPay