How to Contact Governor Sununu
As a resident of the state of New Hampshire, you have the right to contact your government representatives with any concerns or issues related to your community. However, if you've never reached out to a government representative it can be intimidating to know where to start.
That's why we've compiled all the information you need to know about how to get in touch with Governor Chris Sununu in this article. He can help you apply for internships, proclamations, and meet with you in person.
Read on to find out more, and how can help you get in touch faster than ever!
Who Exactly Is Governor Chris Sununu?
Governor Sununu was born on November 5th, 1974 in Salem, New Hampshire.
He graduated From the Massachusetts Institute of technology in 1998, with a degree in Civil & Environmental engineering.
Governor Sununu was a member of the Executive Council between the years 2011 - 2017.
A member of the Republican party, Chris Sununu became the 82nd governor of New Hampshire in 2016.
Best Ways to Get In Touch with the Governor of New Hampshire
Office Location

Office of the Governor

State House

107 North Main Street

Concord, NH 03301

Official Website
https://www.governor.nh.gov
Email Address 
On his official website, the governor requests that any emails addressed to him be submitted through one of his online forms.

Click whichever link best addresses your concerns:

Representative's Phone Number 
Main office: (603) 271-2121

For emergencies only: +16032712121

Fax Number 
main office: (603) 271-7680
Social Media
Twitter: @GovChrisSununu

Facebook: Governor Sununu
What Services Can Governor Sununu Assist You With?
As part of his constitutional duties, the governor is required to assist the residents of New Hampshire with any of the following procedures: 
Requesting the proclamation of the day week/or month
Seeking a pardon for a criminal offense.
Request in the governor's presence of a public event
Scheduling a private meeting with the governor
Obtaining a letter of recognition or a formal birthday letter
Help with federal agencies
Internships for high school and university students within Governor Sununu's office
Why It Can Be Hard to Reach the Governor of New Hampshire
Phone calls aren't effective
Due to the high number of calls that the governor's office receives, it can be hard to get hold of one of his representatives. Limiting your conversation to a single phone call can also be stressful and ineffective, and it can mean that your concerns might get lost in translation somewhere during the call. For this reason, we do not recommend calling as a meaningful way of voicing your opinion and resolving a request with Governor Sununu. 
Emails require time and thought 
The most effective method of communication is probably through a letter or an email. Of course, a letter will take longer to arrive and longer to respond to, so for a more prompt response, we definitely recommend sending an email.
The only problem with this method of communication is the difficulty of turning your thoughts into a formal written document. We've added some tips below on how to write the perfect email.
Writing an Email to Governor Sununu Tips
Writing a letter or email to the governor can be intimidating, so it's important to keep in mind some key points about addressing a government representative. Here are a couple of tips that can guide you when writing an email to Governor Sununu. 
Governor Sununu regularly receives a high volume of emails, so it's important to structure yours in such a way that it grabs his attention. Try not to beat around the issue, state the purpose of your email early on, and be sure to use the remaining paragraphs to explain your desired course of action and how the governor can help you accomplish it. 
Address the governor by the appropriate title  "Governor Sununu" and introduce yourself briefly at the start of your email. Be sure to write in a formal tone, and using appropriate language, this will guarantee that your email is taken seriously and receives a good response. 
Provide your contact information
At the end of your email be sure to list all of your updated contact information clearly. This can include your phone number, email address, and your mailing address. This will make it easier for Governor Sununu's office to reach out to you and address your concerns.
How Can DoNotPay Help You Contact Governor Sununu Faster?
Contacting government representatives has never been easier! By answering a few questions and providing us with the details of your case, can create the perfect formal email quickly and effectively. Our service can reach any representative you choose - including delegates in the House of Representatives, your Senator, Mayor, or Governor.
1. Select the "Contact Your Government Representative" product on .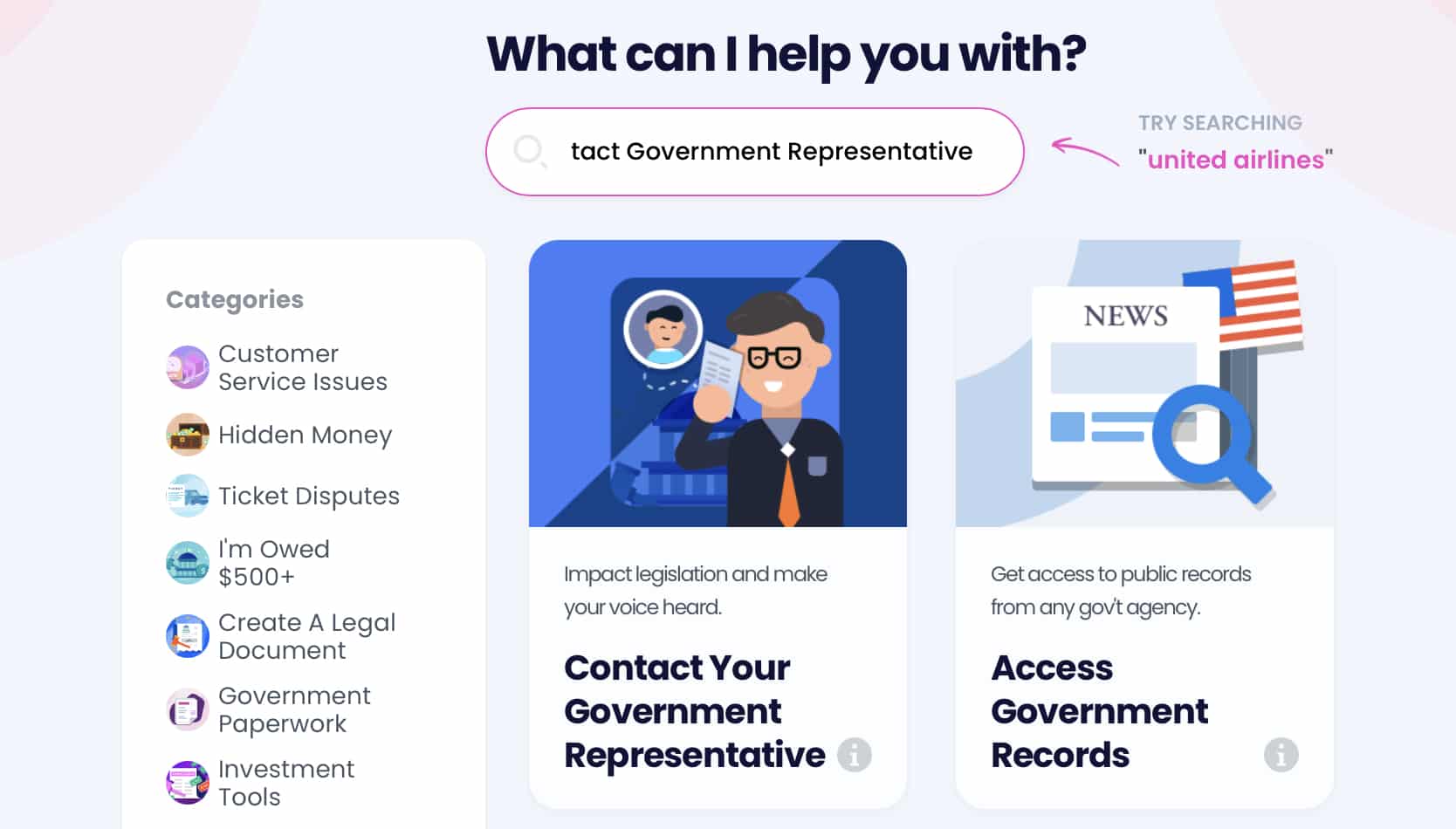 2. Choose the representative you wish to contact.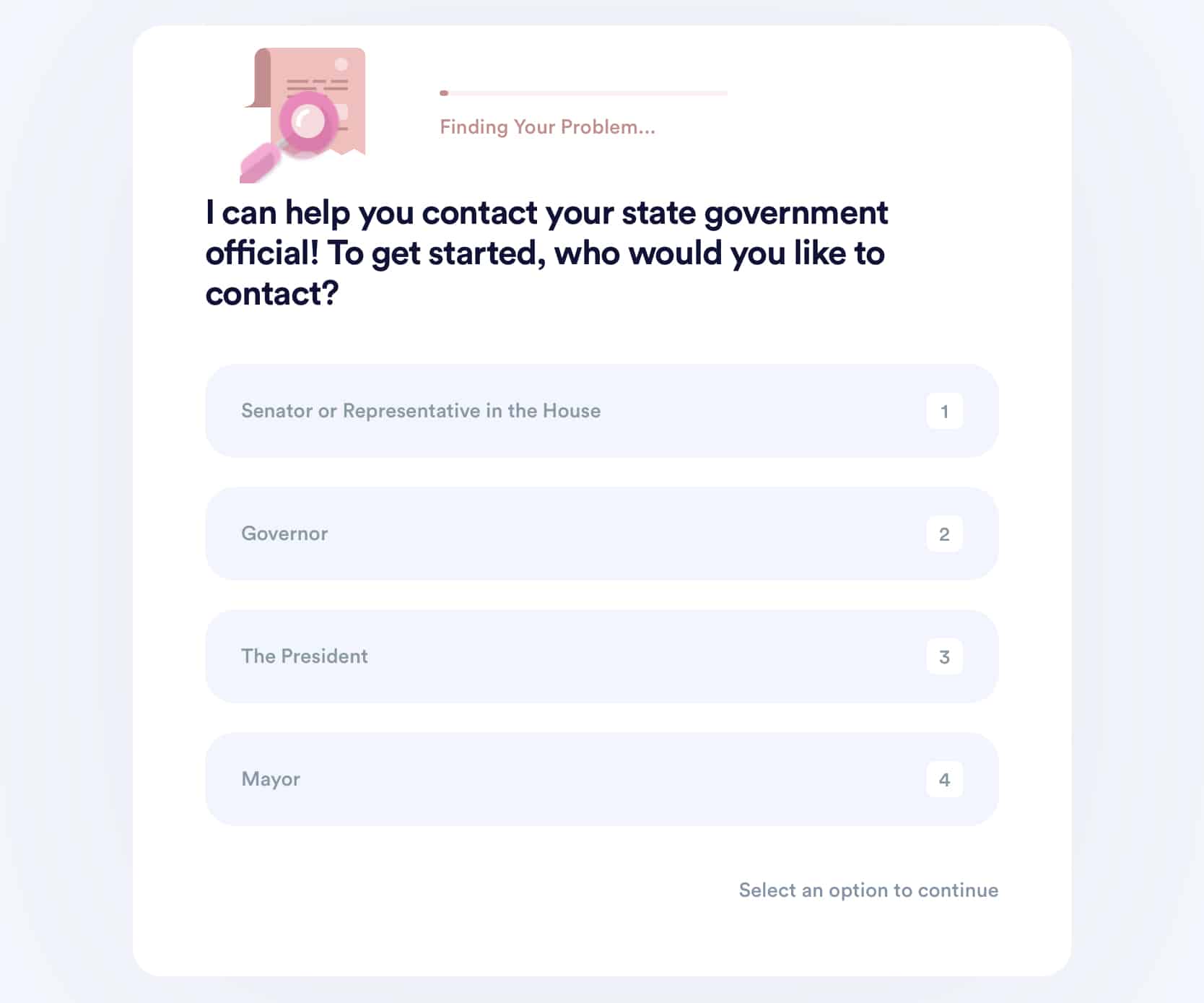 3. Explain why you are reaching out and provide a call to action.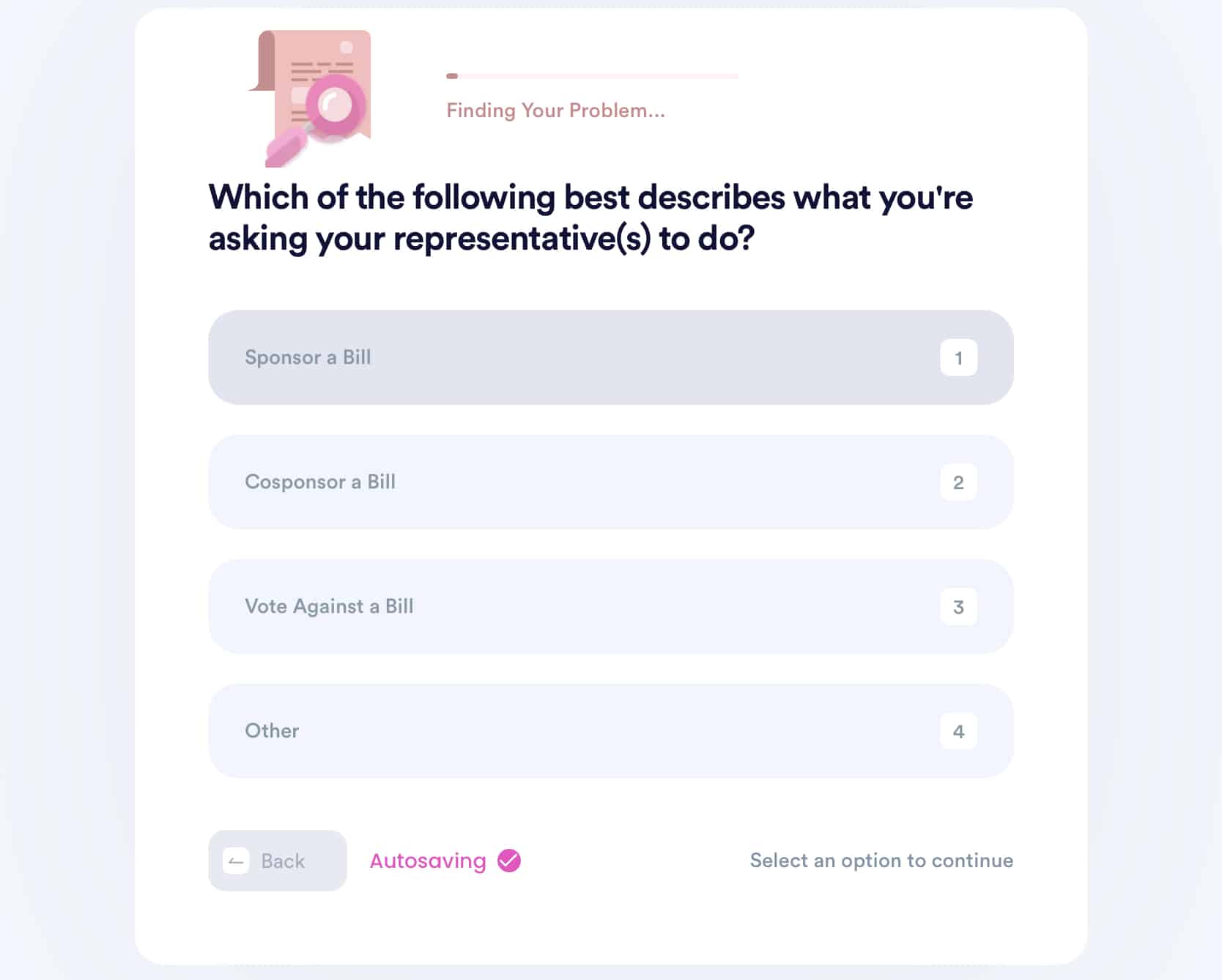 That is all you need to do to have contact your legislator through their website!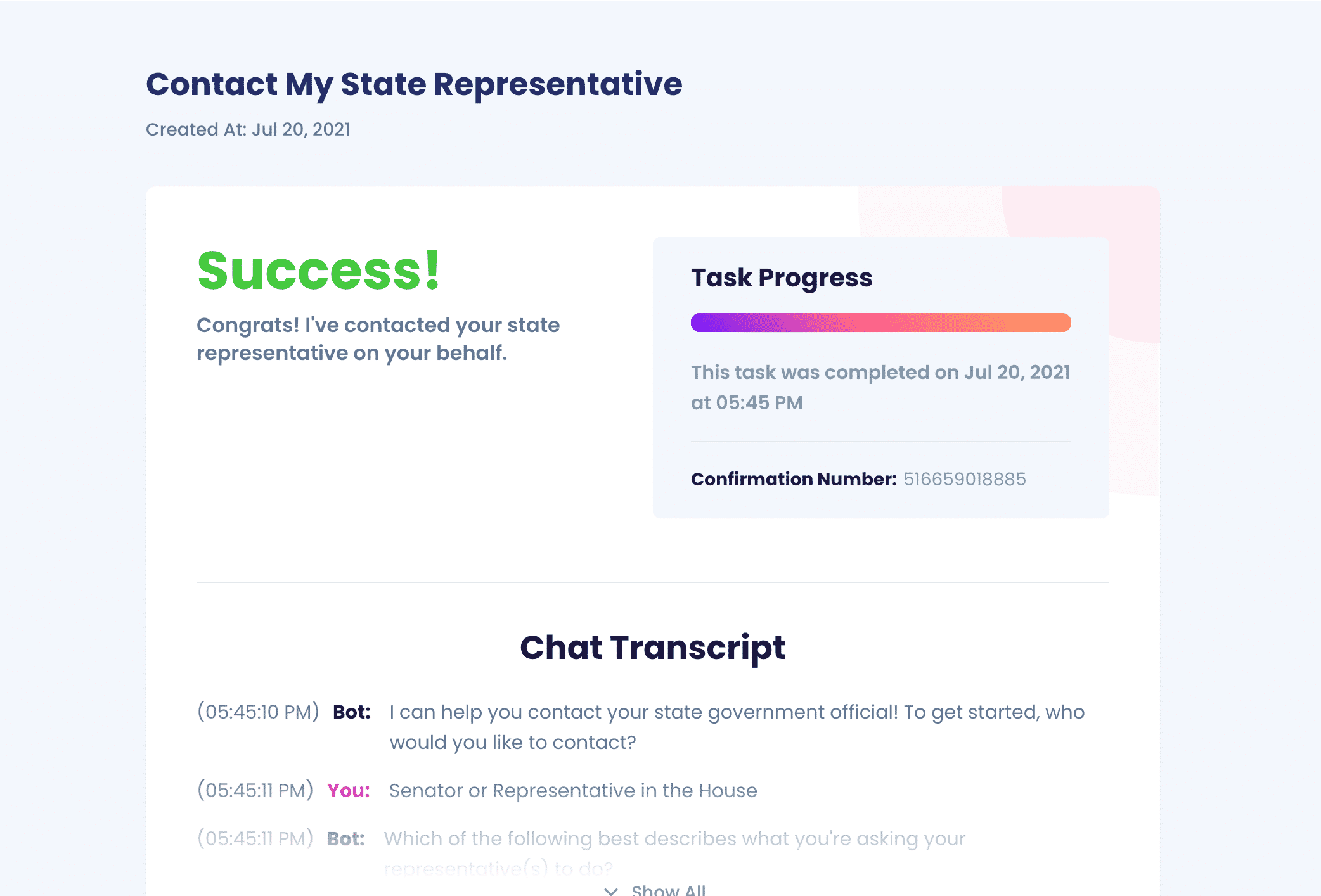 What Else Can DoNotPay Do for You?