Contact Governor Sisolak - Nevada
It's important that your voice is heard when it comes to legislation and bills that are passed in the United States. Contacting a representative is an effective way to ensure that! All representatives care about the opinions of their supporters and their stances on issues in the United States as it is their goal to be reelected.
This article will inform you how you can contact Nevada Governor Steve Sisolak. It will also introduce you to , an AI-Powered Robot Lawyer that makes it much easier to contact your senator, governor, or any other government representative.
How to Contact United States Governor Steve Sisolak
You can contact Nevada Governor Steve Sisolak or any other government representative and senator through the phone. However, you won't be able to speak to him directly. Most likely, his team members will pick up and listen to your concerns.
United States Governor Steve Sisolak has two offices that you can contact. You should contact the office that is closest to your location. Here are the office locations, their address, and phone number:
Carson City: located in State Capitol Building 101 N. Carson Street, Carson City, NV 89701. Phone Number: (775) 684-5670
Las Vegas: located at Grant Sawyer State Office Building 555 East Washington Ave, Suite 5100, Las Vegas, NV 89101. Phone Number: (702) 486-2500
Here are some more contact details for Governor Sisolak:
About Governor Sisolak
Sisolak is an American businessman and politician who is currently serving as the 30th Governor of Nevada, a seat he has held since 2019.
Steve Sisolak was born into a middle-class family in Milwaukee, Wisconsin on December 25, 1953.
Sisolak worked full-time to put himself through college at the University of Wisconsin-Milwaukee, then earned a master's degree at UNLV in 1978.
Steve built his own communication business in Las Vegas and raised two daughters as a single dad.
Sisolak won an election to the Nevada Board of Regents and served from 1999 to 2008.
In 2008 he won the election for the Clark County Commission, where he was later reelected in 2012 and 2016.
He previously chaired the Clark County Commission from 2013 until 2019.
In 2018, Sisolak became the first Democrat serving in the Nevada governorship since Bob Miller in 1999.
Contact Governor Sisolak's Office About...
Intake casework
Request help with one of the state agencies by submitting an online request using a form found here. You can submit the request by mail, however, it would be quicker to submit the request online. After you submit your request, it will be reviewed by a dedicated staff member of Governor Sisolak.
However, Governor Sisolak's office does not have jurisdiction over federal matters, therefore if you have concerns about a federal agency, the office will direct you to a member of their federal delegation.
Request a Certificate of Recognition
Certificates of recognition are rewarded for the following occasions:

Military Retirement
Academic Achievement
Business Grand Opening
Police and Fire Retirement
Athletic Achievements
Graduations
Milestone Birthdays
Award Recipients
Retirement of state and private sector employees
Anniversaries

You can submit a request for a certificate of recognition here.
Request a commemorative letter
These are courtesy letters to commemorate a special event or organization, such as:

Military Retirement
Eagle Scout Award
Milestone Birthday Celebration
Wedding Anniversary
Welcome Letter
Graduation

Make sure to submit your request at least four weeks before your print deadline.
Request a proclamation
Proclamation requests must be received at least four weeks in advance of the date being recognized and must be submitted by a resident of Nevada
These documents are honorary and not legally binding
Proclamations are not issued for birthdays, weddings, anniversaries, graduations, or conferences (you can obtain a certificate for these types of events). Proclamations are also not issued to honor a specific organization.
The Governor's Office may modify or rewrite the draft language.
Why It's Difficult Reaching United States Governor Steve Sisolak
It is no secret that contacting a United States Governor can be rather challenging.
Writing an email is a better option than calling the governor as you can better describe your request and your standpoints on the topic. It is easier to communicate through email and make sure that your message is not lost in translation. However, the email must be professionally written and it is often intimidating to write an email to a governor.
In this case, is your best option to contact the governor!
Let DoNotPay Contact United States Governor Steve Sisolak for You!
is a reliable service that can make the process of contacting a representative of the US government incredibly easy, and you can contact any representative from the comfort of your own home. All you have to do is follow these simple steps:
1. Search "government representative" on .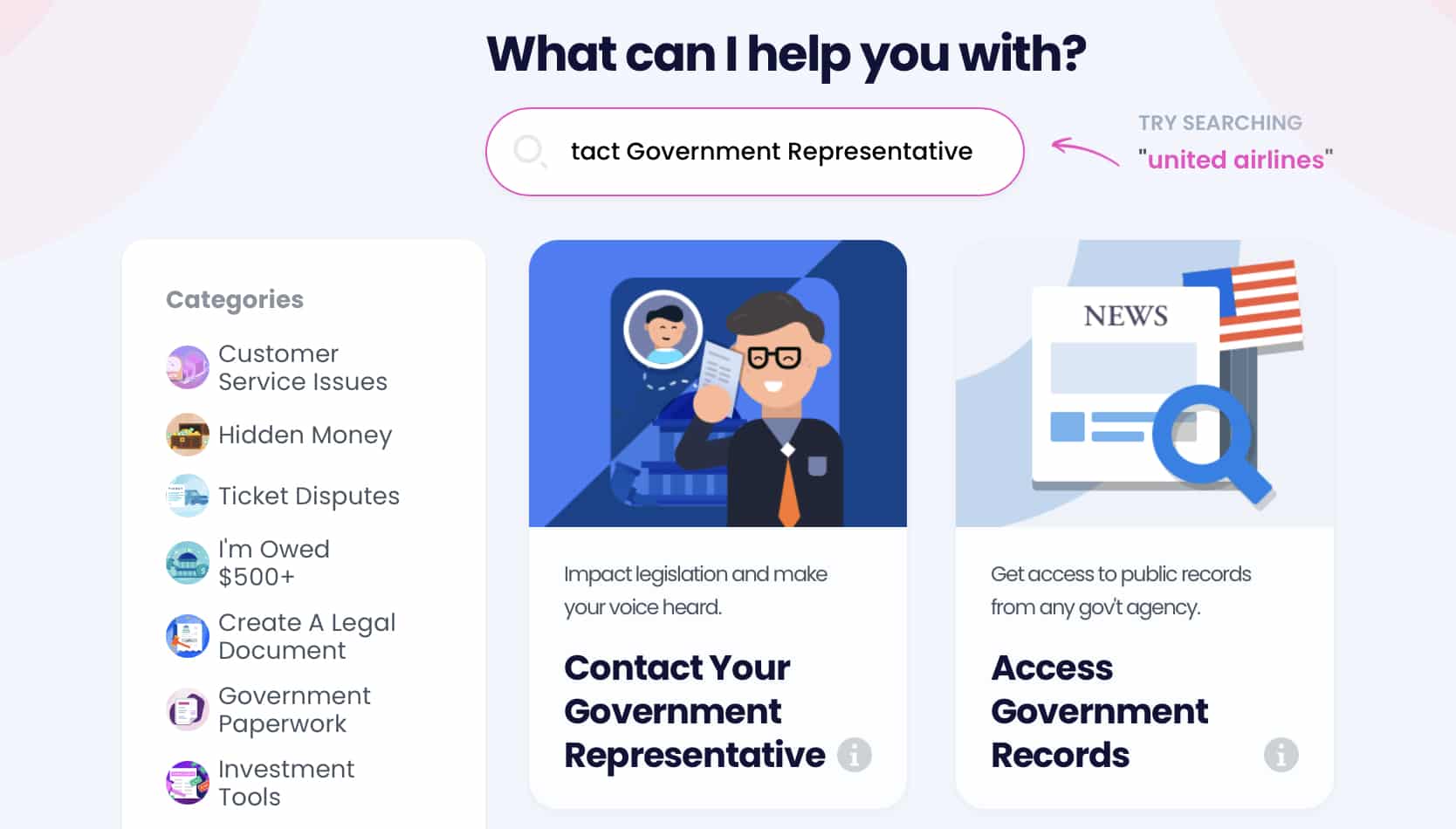 2. Choose whether you want to contact your:
Senator, State Representative, Governor, President, or Mayor.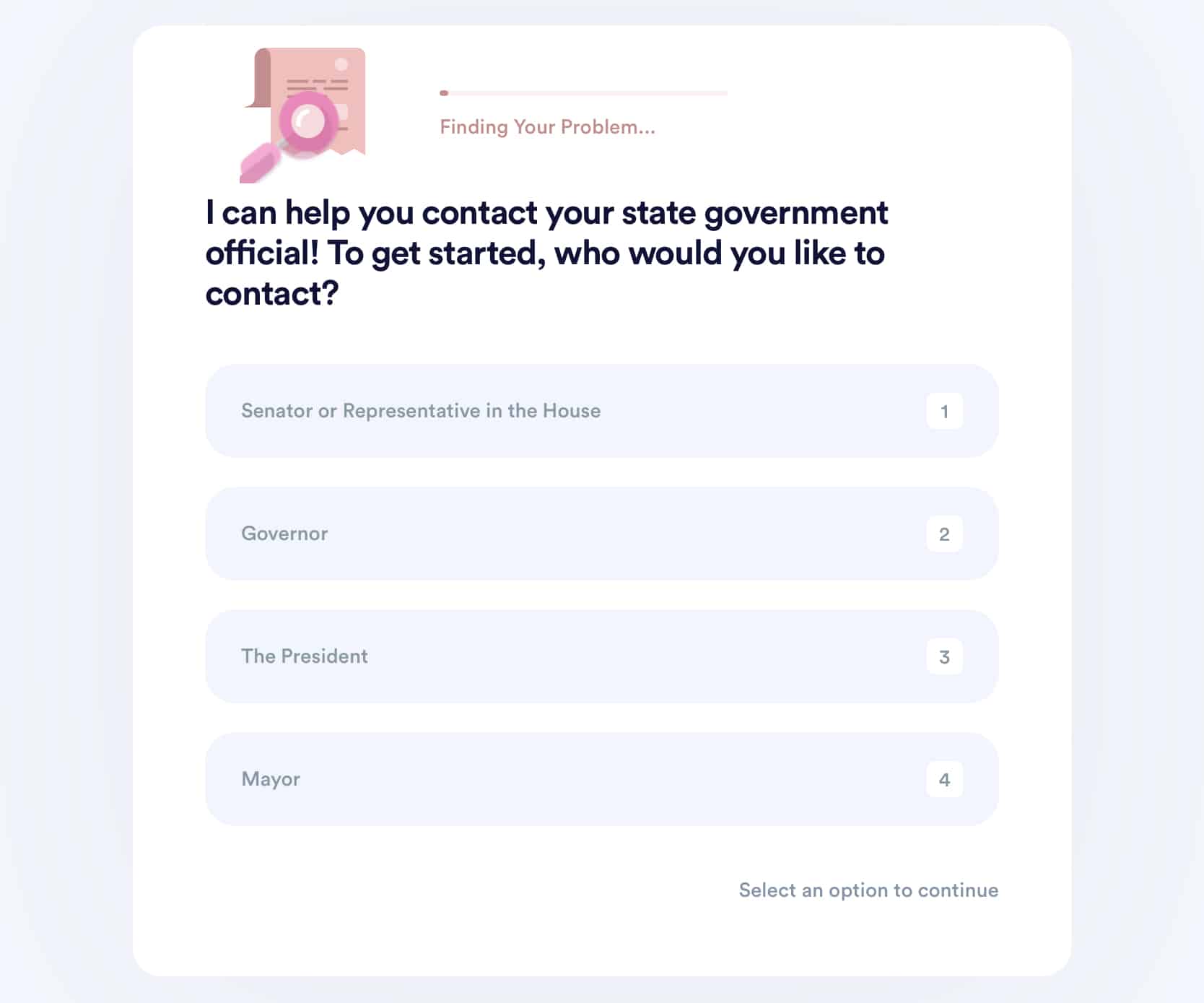 3. Tell us why you're contacting your representative.
Do you want them to sponsor, cosponsor, or vote against a bill?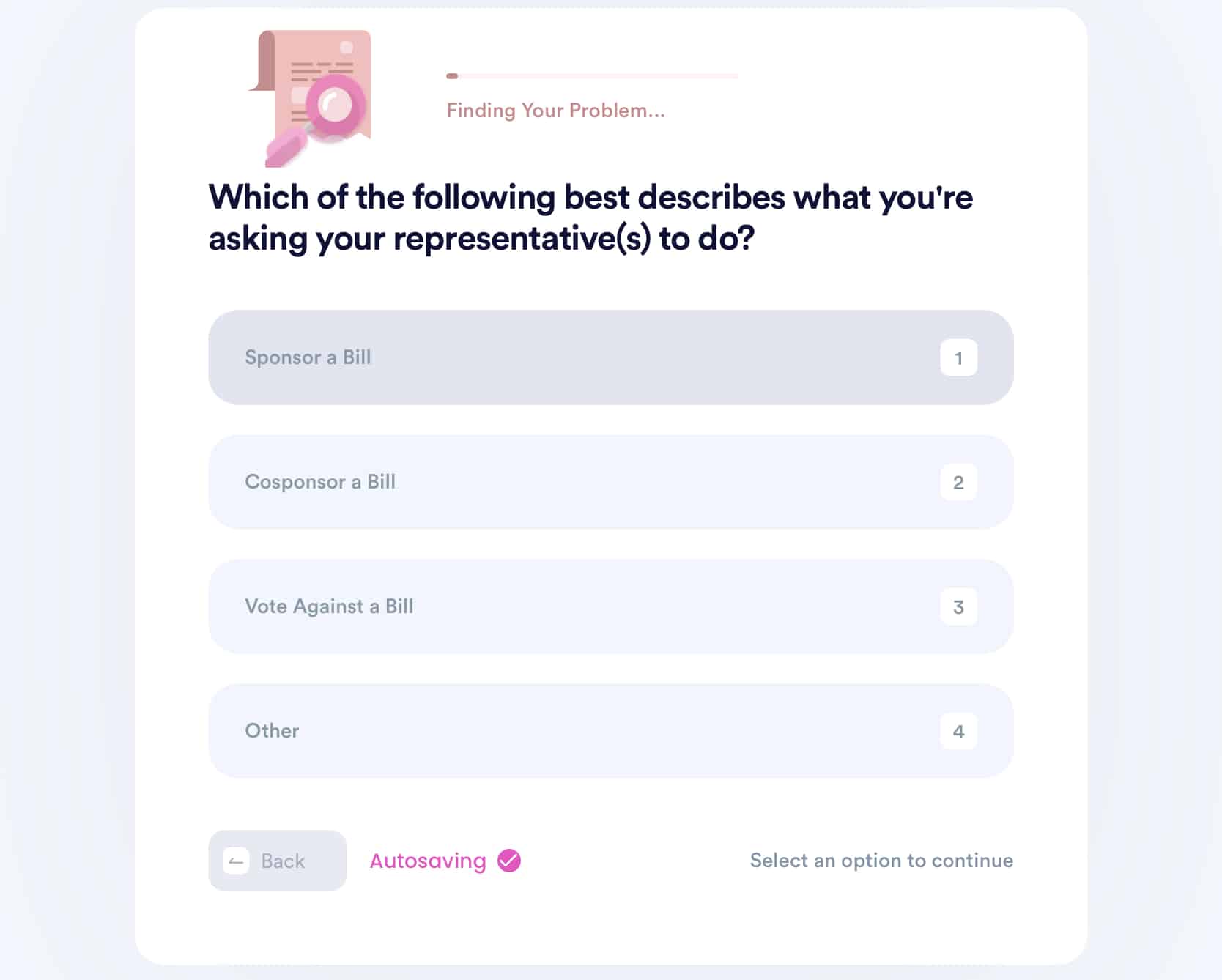 does everything for you after that! Let our bots formulate a nice message and send it to your government representative's way!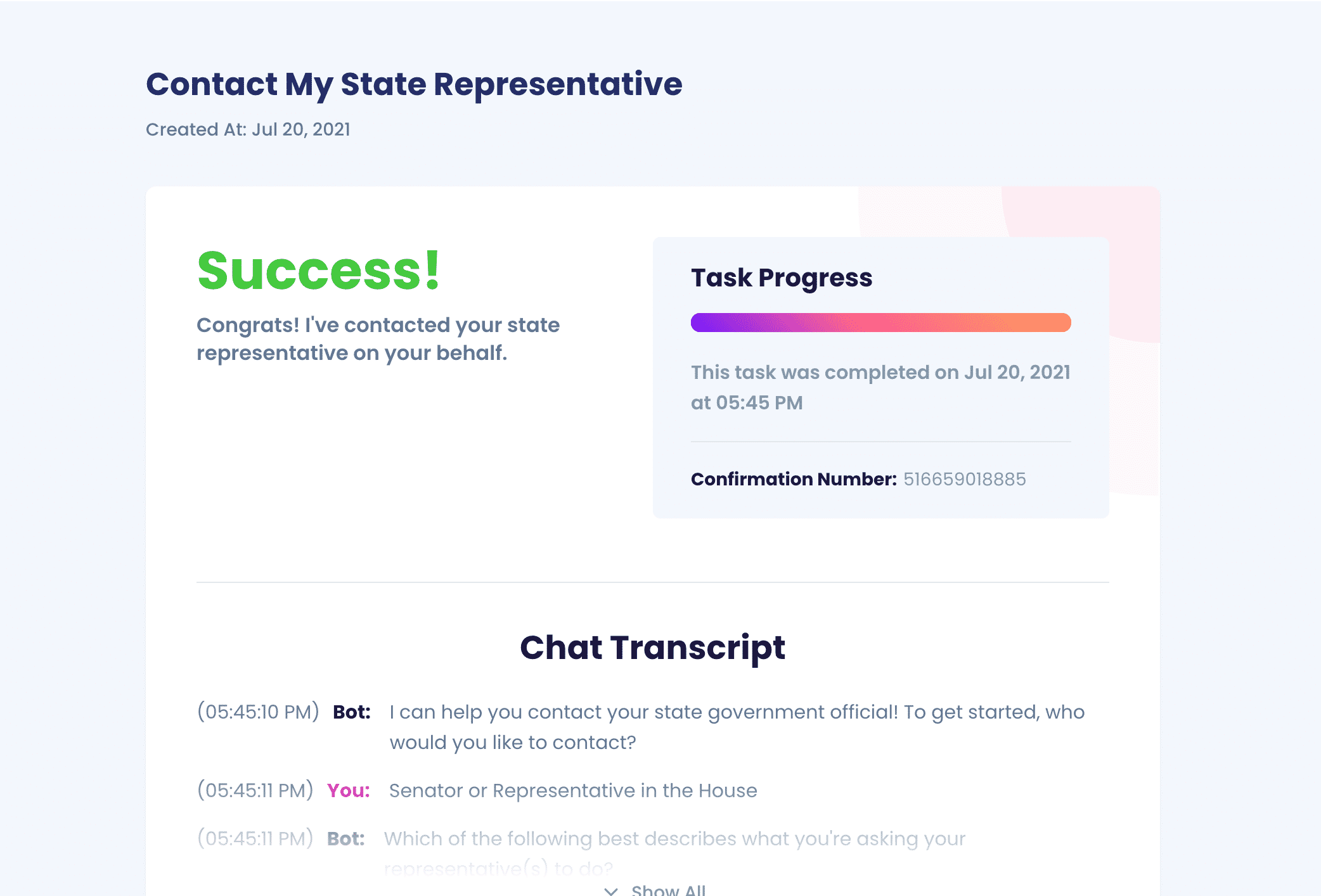 DoNotPay Does It All!